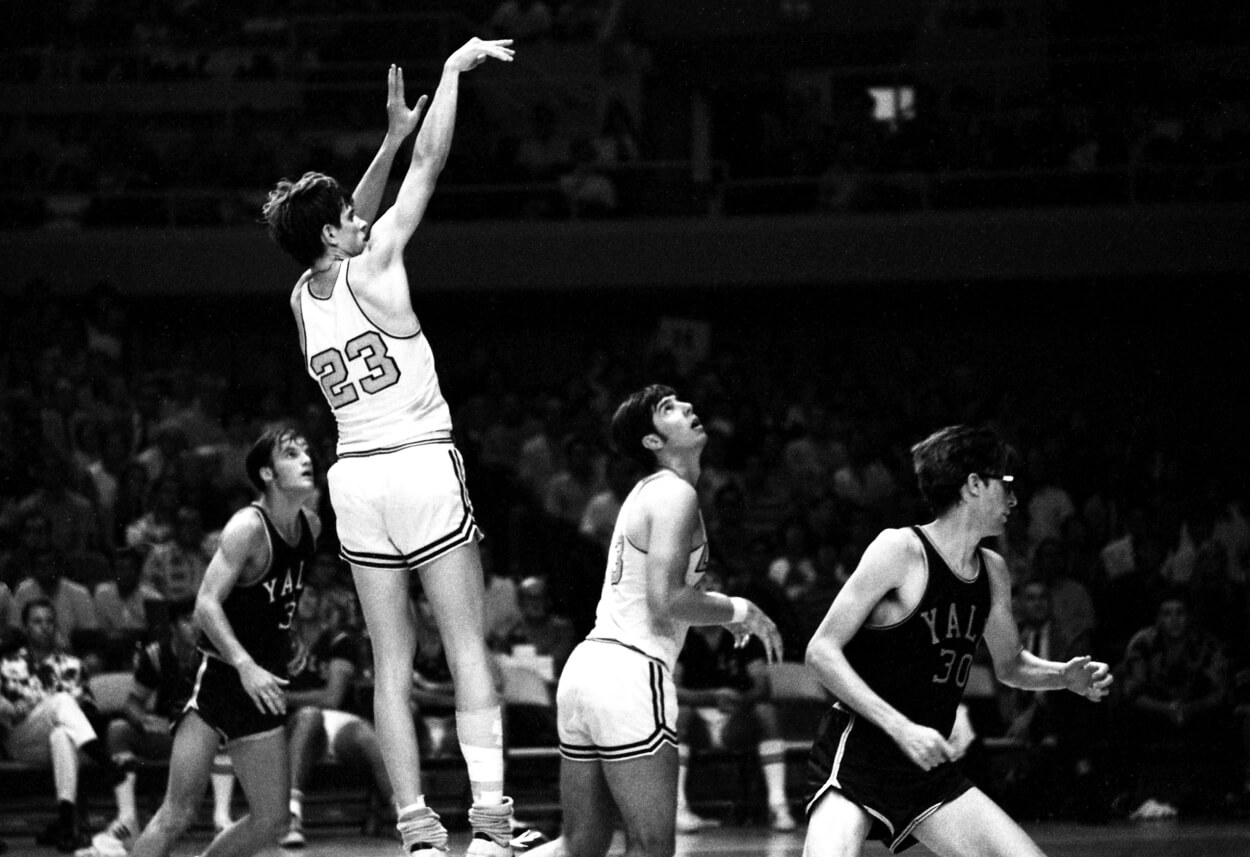 Pete Maravich and Antoine Davis Have a Few Things in Common, and Now Davis Is Gunning for Pistol Pete's Scoring Record
Pete Maravich's all-time scoring record could be broken this year by Detroit Mercy's Antoine Davis.
Pete Maravich has held the NCAA Division 1 scoring record for better than 50 years. Nobody has scored more than Pistol Pete's 3,667 points, but Detroit Mercy's Antoine Davis is knocking on the door. Like Maravich, Davis is a flashy guard, and after his 30-point performance Friday night, he's just 155 points shy of Maravich's mark.
Pete Maravich and Antoine Davis have a few similarities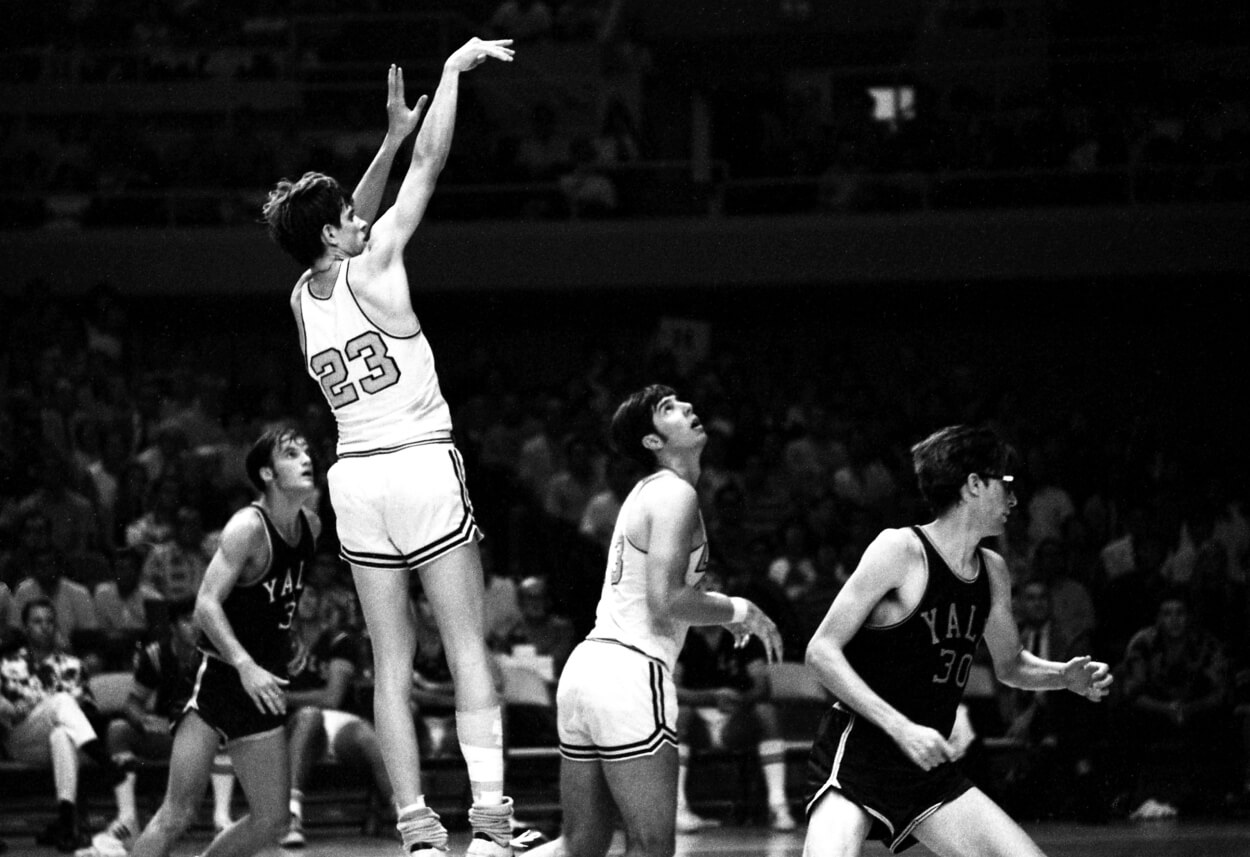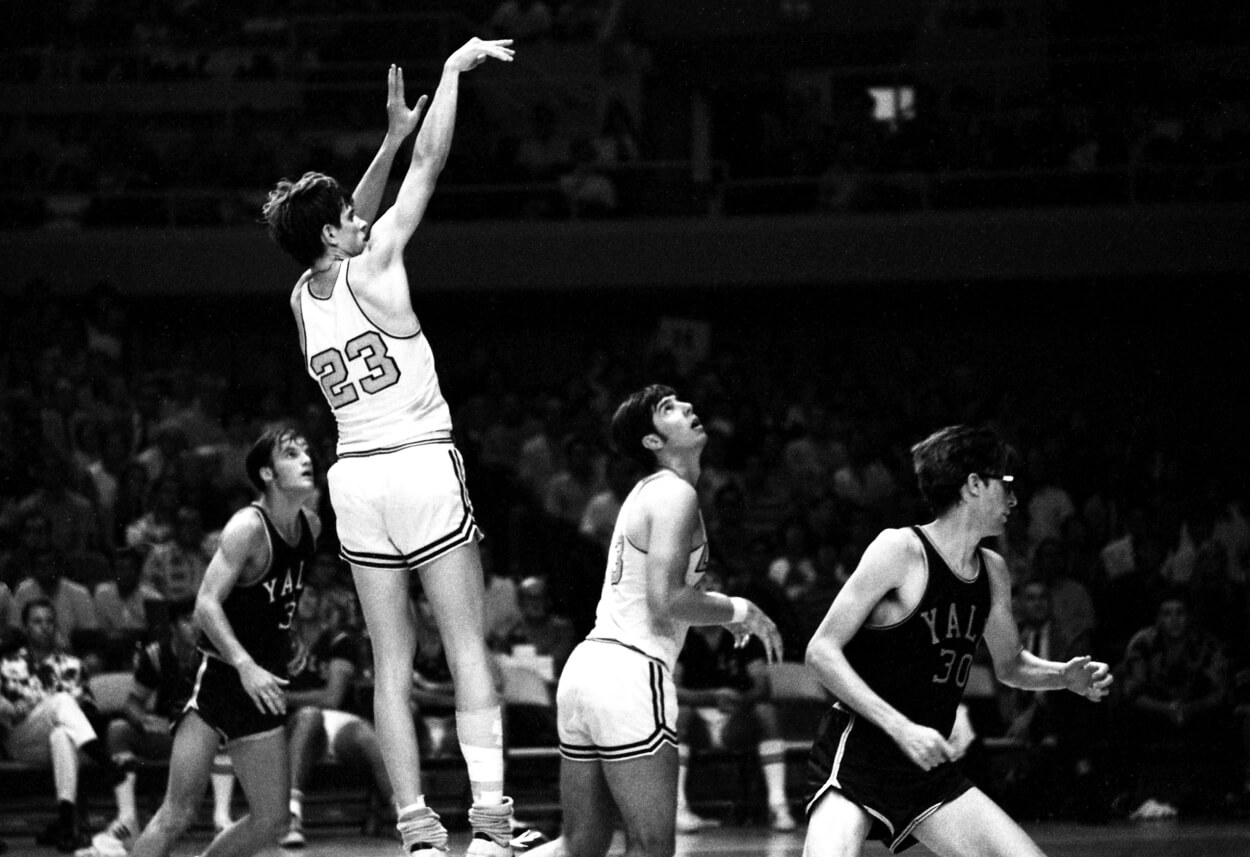 Maravich was one of the most exciting players when he attended LSU in the late 1960s, playing for his father, Press. When he left LSU for the NBA in 1970, Maravich was Division 1 college basketball's all-time leading scorer, a record that still holds true.
What's remarkable about Maravich's mark is that he compiled all those points in three years. Although he attended LSU as a freshman, freshmen weren't allowed to play on the varsity programs back then, so only his final three years of college count. In those three years, Maravich averaged 44.2 points.
What makes Pistol Pete's mark even more impressive is that there was no three-point line. There was also no shot clock, meaning teams could play stall ball and milk the clock as long as they wanted to.
Like Maravich, Davis plays for his father, Mike. Like Maravich, Antoine Davis is lighting up the scoreboard and is the focus of opposing defenses. He scored 30 points Friday night in a 96-74 victory over Oakland to get within 155 points of Maravich's mark. Davis has three regular-season games remaining — all at home — and then will have at least one game in the Horizon League tournament.
"I can't say that it's not on my mind," Davis said of chasing the record, per NOLA.com. "My phone and Twitter feed are always blowing up about it.
"I don't feel the pressure because I'm trying not to take anything but good shots. I'm really just trying to have fun and keep our season going as long as we can."
Davis used to watch videos of Maravich, and now he's chasing him
Davis is a fifth-year senior. He was granted the extra year because of COVID-19 disruptions, and he's capitalizing. Davis, a 6-foot-1 guard, is averaging 27.8 points in 28 games.
According to Forbes, Mike Davis grew up watching Maravich, an NCAA and NBA Hall of Famer, and decided to show his son a Maravich how-to video that was used as a teaching tool.
"It was so easy and so simple to teach," said Mike Davis, the former coach at Indiana. "Even the dumbest basketball coach could take that video and teach anybody from the way (Maravich) explained everything."
To reach Maravich's mark, Davis will have to score well above his average if his team lasts just one game in the Horizon tourney. If they can manage two games, he'll need to put up 31 points to break the mark.
While Davis is putting up some serious numbers, he's showing just how good Maravich was. It's taken Davis 139 games to put up 3,512 points. Maravich needed 83 for 3,667.
"It's been a fun five years here for me, just enjoying the fans here and enjoying this University that loves me so much and embraces me so much," Davis said. "It's gonna be a sad day for that last time I ever put on a Detroit Mercy jersey."