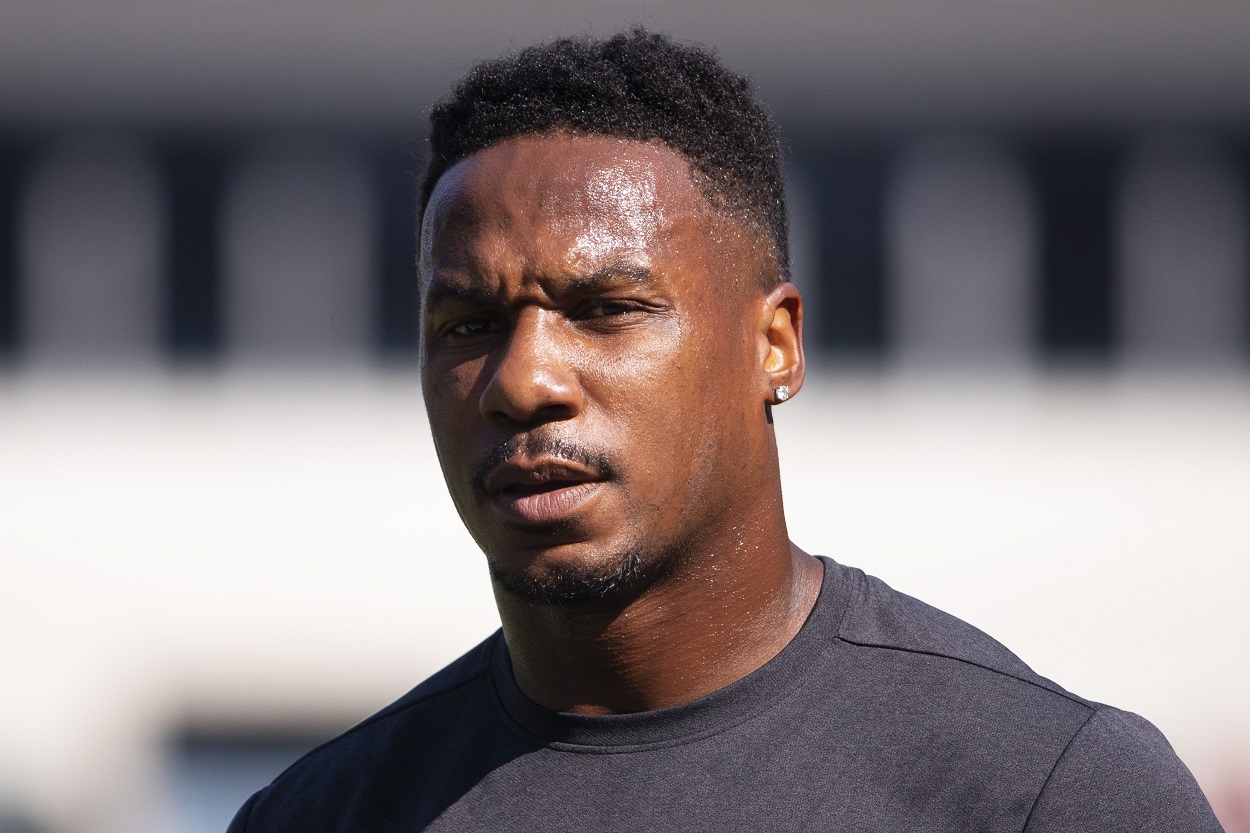 Sportscasting Interview: NFL Record-Holder and Super Bowl Champ Darren Sproles Talks Rams vs. Bengals, Doug Pederson Taking the Jaguars Job, and More
Sportscasting's interview with three-time Pro Bowler, Super Bowl champion, and NFL record-holder, Darren Sproles.
As the Super Bowl 56 matchup between the Cincinnati Bengals and Los Angeles Rams approaches, Sportscasting spoke with several Super Bowl champions this week, including three-time Pro Bowl running back/kick returner and NFL record-holder Darren Sproles.
Following a stellar career at Kansas State, Sproles was selected in the fourth round of the 2005 NFL Draft by the then-San Diego Chargers, with whom he spent six years. The Iowa native then spent three seasons with the New Orleans Saints, with whom he set an NFL record in 2011 with 2,696 all-purpose yards, a record that still stands to this day. Sproles then spent the final six years of his career with the Philadelphia Eagles, with whom he won a Super Bowl ring when Philly knocked off Tom Brady and the New England Patriots in Super Bowl 52.
Sproles, of course, was unfortunately unable to participate in that Super Bowl after tearing his ACL and breaking his arm on the same play earlier in the season. But he's a champion nonetheless and shared a few of his thoughts on this Sunday's game with us while also informing fans how they can win a little cash with Yahoo Sports.
Sportscasting's interview with Super Bowl champion Darren Sproles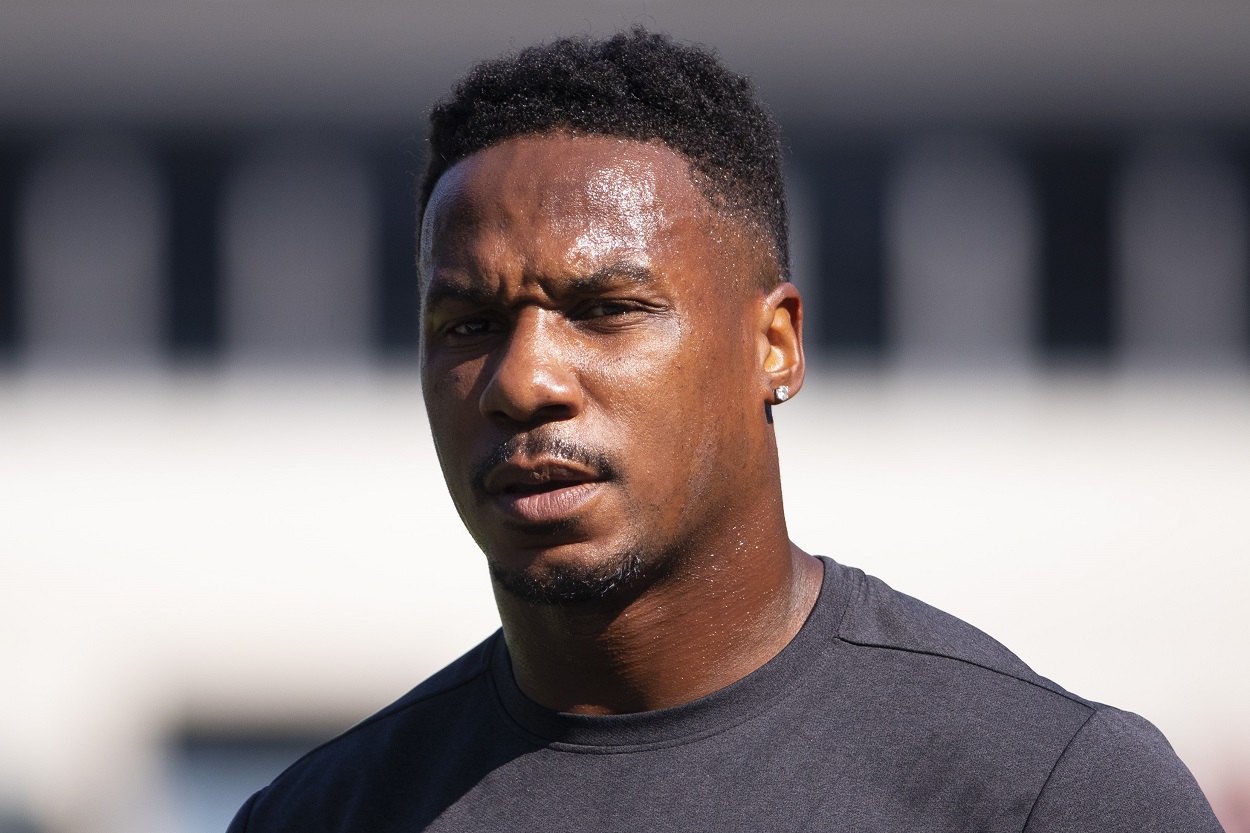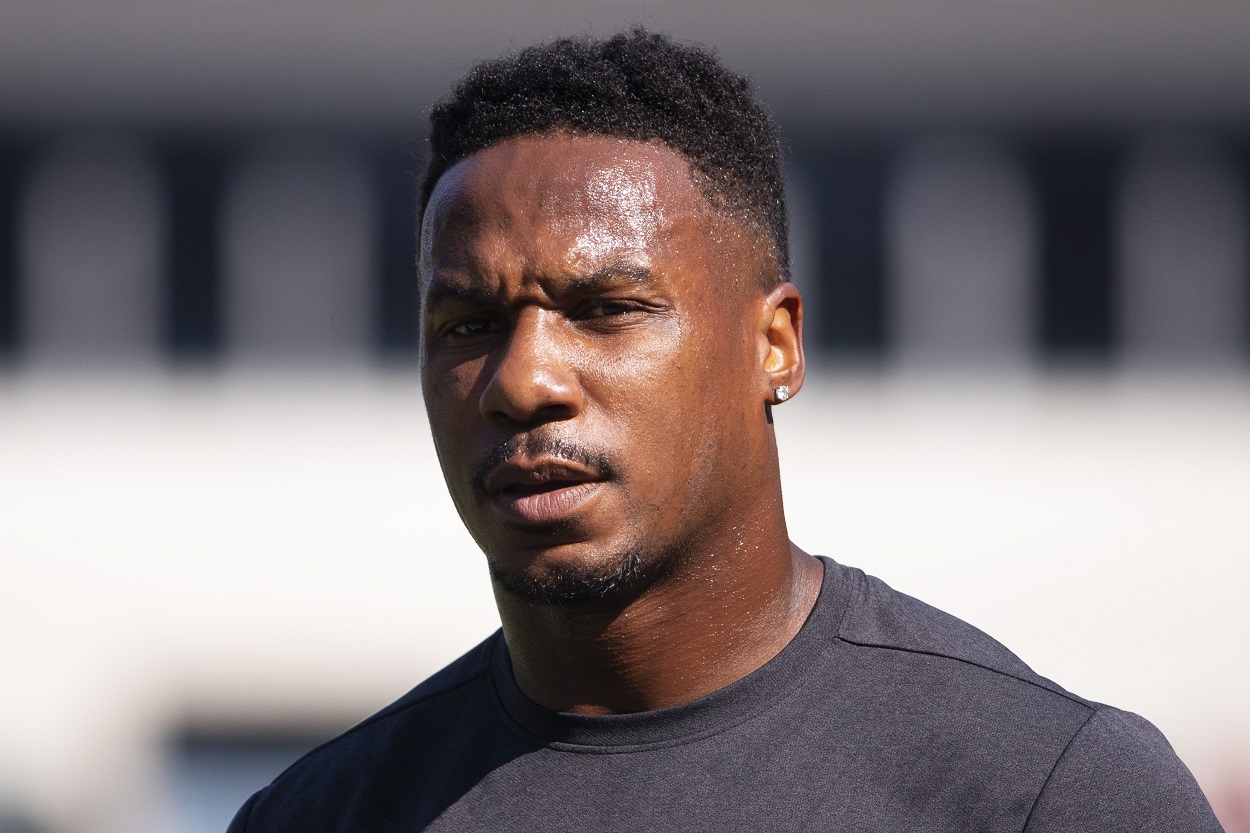 Sportscasting: How surprised were you that these two teams, the Bengals and Rams, were the two teams left standing in this tough NFL Playoffs bracket this year?
Darren Sproles: Yeah, I know. I know the world thought it was going to be Tampa Bay and the Chiefs again. But I really always thought the Rams were going to be there. But I was in shock when Cincinnati got in there, and I'm happy for them now. I'm glad they're here now.
Sportscasting: The quarterback matchup here is fascinating. You've got the young kid, Joe Burrow, and then you've got the veteran in Matt Stafford, both number one picks, and both are here for the first time. Who do you think is going to show up more on Sunday?
Darren Sproles: I really feel like Joe is going to show up. I just feel like he stays relaxed.
Sportscasting: He does kinda have that whole "Joe Cool" thing going on with the chain and everything. You played 15 years and had to earn your stripes. For a young guy to come in with that kind of swagger, how do you think people look at that, and how will some of these Rams veterans like Aaron Donald and Von Miller, guys that have been around the block, are going to react to that?
Darren Sproles: I feel like the league loves it. I just feel like times have changed, and it's a newer quarterback wave right now. And I kind of feel like the game needed Joe to keep it more young. And if the Bengals don't have a quick game and a running game on Sunday, it could be a long day for them. They have to find a way to get the ball out of their hands quickly.
Sportscasting: As a former running back yourself, I'm interested in which running back tandem you like in this Super Bowl. You've got Joe Mixon and Samaje Perine for the Bengals, and for the Rams, you've got Cam Akers and Sony Michel. Who do you like there?
Darren Sproles: I like both sides, for sure, but I really like Mixon. I think Mixon is the real deal.
Sportscasting: So we know you've been doing some things with Yahoo Sports this week in preparation for Super Bowl 56. Tell us about that and how fans can get involved and win some cash this weekend.
Darren Sproles: Yeah. So I teamed up with Yahoo Sports, a go-to destination for all sports fans. Yahoo just launched a free Big Game quiz where fans can win up to $10,000, and they also are bringing fans closer to the game with Yahoo Sports $1 million daily fantasy contest. So you can simply go to Yahoo Sports or download the Yahoo Sports app.
Sportscasting: Easy enough. So what should these players expect this week with a Super Bowl atmosphere?
Darren Sproles: They really have to keep it as normal life. You keep it like a normal week. You can't let it get too big for you. During warmups, you're going to see everybody on the sidelines. So. So the thing is for them, they're going to need to stay focused and just keep it normal.
Sportscasting: Outside of watching your team win a Super Bowl, what is your favorite Super Bowl moment?
Darren Sproles: The parade. Just getting back to Philly after winning it, and the streets were packed. You know what's crazy about that day? We're going down Broad Street, and there are people hanging in trees, people on rooftops — it was crazy.
Sportscasting: One last question and pivoting away from the Super Bowl for a moment. You had a good relationship with Doug Pederson in Philadelphia, who's the new Jaguars head coach. What are your thoughts on that partnership? Do you think he's the right man for the job to turn things around down there in Jacksonville?
Darren Sproles: I do. I love Doug, man. He knows how to run a team and how to get everybody on track. I really love Doug because he works really well with young quarterbacks, and I feel he's the guy for that job down there.
—-
We'd certainly like to thank Mr. Sproles for joining us and also our pals at KEF Media for setting things up. (In addition to myself, Sportscasting NFL writer David Esser sat in on this interview as well and asked the final question.)
Stats courtesy of Pro Football Reference