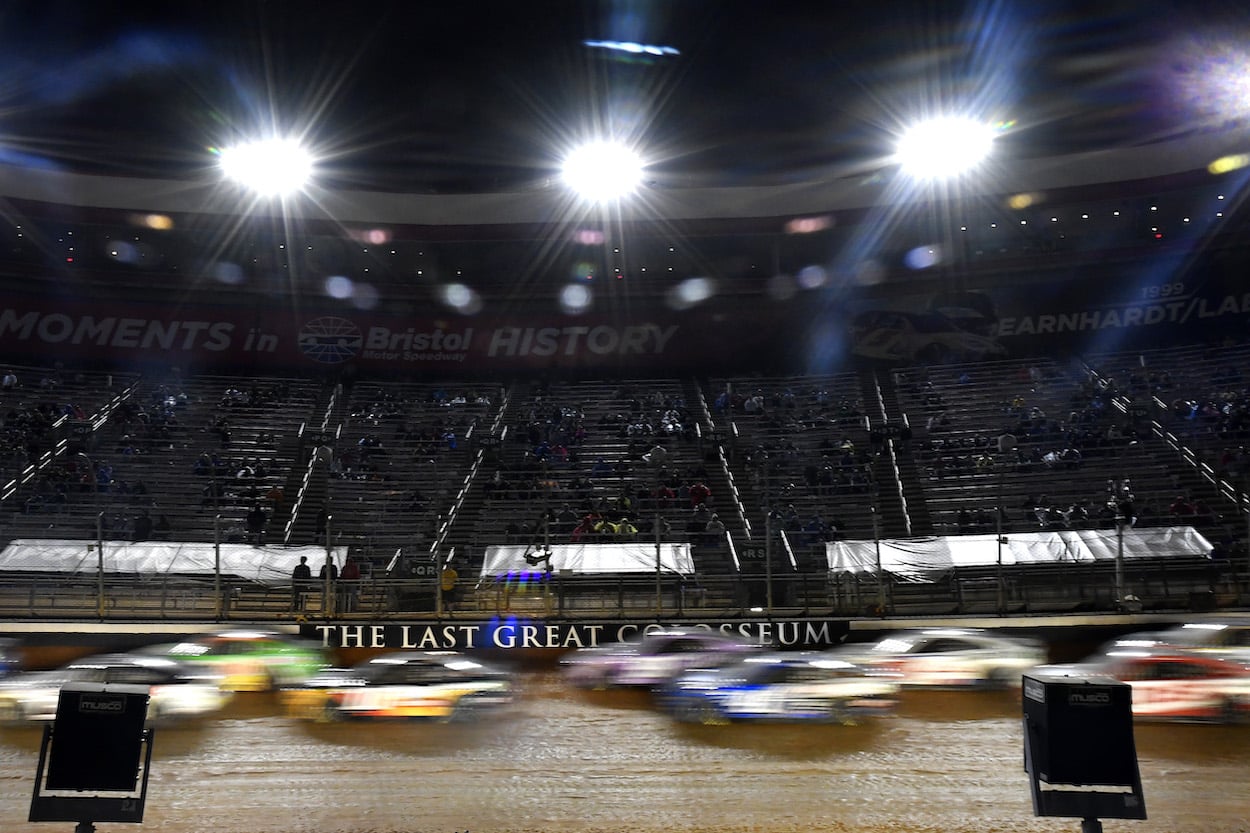 Bristol
Bristol Motor Speedway is a storied and beloved NASCAR track made popular by the intense racing generated from its smallish size and high banking. The 0.533-mile track, one of the shortest still in use by the NASCAR Cup Series, means that leaders must often navigate lapped traffic shortly after the start.
The short straightaways also necessitate using two pit rows, adding to the intrigue and mystique of the self-proclaimed "World's Fastest Half-Mile."
Located in Bristol, Tennessee, and originally named Bristol International Raceway, the track hosted its first NASCAR race in 1961, a year after construction was completed.
Bristol Motor Speedway hosts two NASCAR Cup Series races per season. In 2021, NASCAR converted the spring contest into a dirt race and moved the traditional late-summer competition on concrete back a month to incorporate that race into its 10-week playoff series.