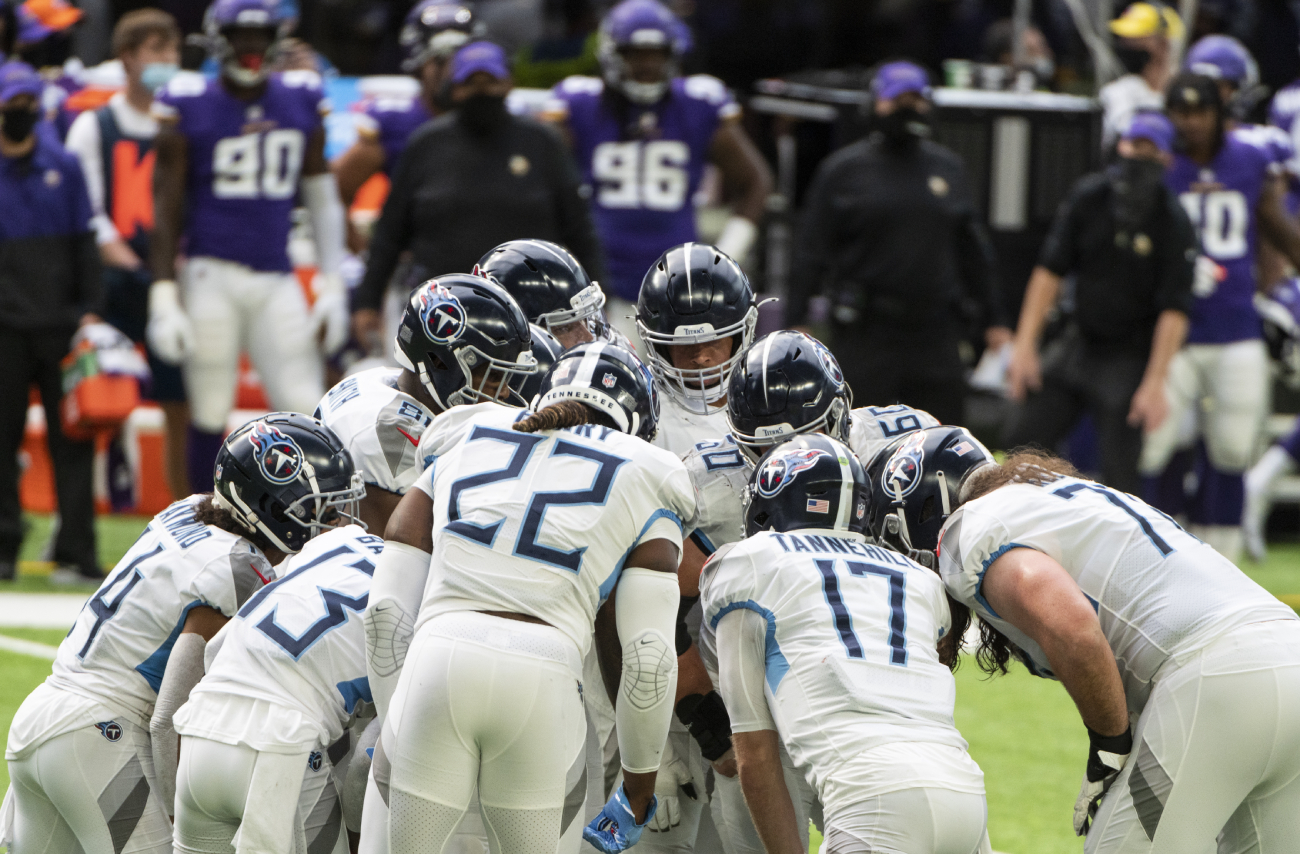 Tennessee Titans Reporter Paul Kuharsky Defends Himself for Being Labeled a 'Snitch'
Tennessee Titans reporter Paul Kuharsky, who has covered the NFL for 20 years, defends himself after being labeled a snitch.
Paul Kuharsky didn't do anything wrong or stupid. The Tennessee Titans did. Kuharsky has covered the NFL for 20 years and broke the story regarding the Titans breaking the coronavirus (COVID-19) protocol by holding a workout at a local school against NFL policy. Kuharsky has gotten some hate for reporting the story. He took to social media to defend himself from being called a "snitch."
The positive COVID-19 cases keep mounting for the Titans
The Tennessee Titans are a mess. According to ESPN, the Titans has another player test positive for COVID-19 on Thursday. An inconclusive test from Wednesday was also confirmed positive on Thursday, bringing the total number of cases within the Titans organization to 23 since Sept. 24.
The Titans already forced the NFL to postpone their Week 4 game with the Pittsburgh Steelers, and now Sunday's game against the Buffalo Bills is in serious danger. The Bills play next Thursday night, so pushing the game back to Monday or Tuesday isn't an option unless that Thursday game also gets pushed back.
The Titans facility remains closed. Ian Rapoport of NFL Network said the Titans/Bills game going on as scheduled is clearly in doubt. Another option could be the NFL making an example of the Titans and forcing them to forfeit the game.
Paul Kuharsky broke the news of an illegal Titans workout
With the team facility closed last week because of the outbreak of COVID-19, members of the Tennessee Titans got together for a workout elsewhere. The gathering violated an NFL mandate of not having workouts while the team's headquarters were closed. NFL reporter Paul Kuharsky broke the story.
According to Kuharsky, a league source said that while the facility was closed, the franchise was told there were to be "no in-person meetings, workouts, or activities at the facility or elsewhere." On Sept 30, students at Montgomery Bell Academy witnessed a group of adults, later identified as Titans players, working out. One source told Kuharsky that quarterback Ryan Tannehill was present.
Kuharsky posted photos obtained by one of his sources. In his story, Kuharsky quoted Tannehill as saying, "You can't sit around on the couch for a week and be on a Zoom meeting and expect to go be at a physical peak on a Sunday, or whenever the game is going to be. It's going to look a little bit different for everybody, what they're able to do, where they're able to work out, in a garage, in a gym somewhere, I'm not even sure."
Kuharsky distinguishes between being a reporter and a 'snitch'
Paul Kuharsky has been covering the NFL for more than 20 years. He was the first to break the story of the Titans' workout that ultimately may cost them draft picks, a hefty fine, a forfeited game, or all of the above. Kuharsky has been ripped by many for being a snitch.
Kuharsky went on a live video that he posted on Twitter, and comments were rolling in as he began speaking. "There's the first one – snitch – somebody who doesn't understand what I do for a living." He kept reading the comments. "'No Titans fan likes me,'" he read as more comments came through. "Guess what? The NFL knows about this. The NFL is investigating this. I'm a reporter so I investigated this. If you think I'm a snitch and think the I've uncovered something the NFL wasn't going to uncover, you're not very smart.
"I'm a reporter. A reporter reports. I got a tip and I chased a tip. This idea that I'm a snitch is idiotic. The Titans did something stupid – against the rules. I report on things like people doing stupid things against the rules. I'm a rat and I'm a snitch. The fundamental American ignorance is incredibly impressive."