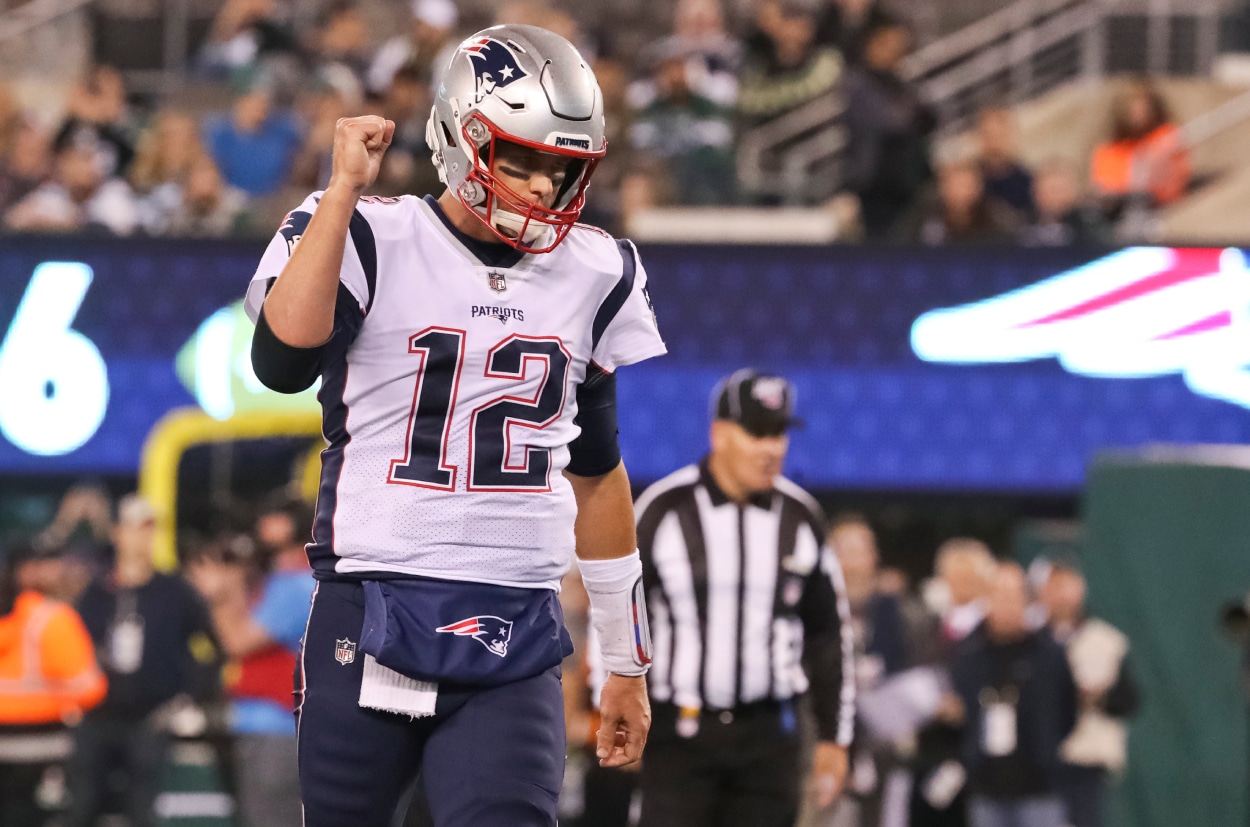 Tom Brady's Reunion With the New England Patriots Continues To Be a Mystery
Tom Brady makes his return to Gillette Stadium on Sunday, although the details remain a mystery.
For many New England Patriots fans, Sunday's home game against the defending NFC champion Philadelphia Eagles might be secondary. Seven-time Super Bowl champion Tom Brady will be back at Gillette Stadium on Sunday as the team plans to honor their former quarterback. Details of that ceremony, however, remain a mystery.
Without Tom Brady, the New England Patriots have struggled mightily
Tom Brady has been gone for three years, but he'll have a significant impact on the New England Patriots on Sunday. He'll be in attendance at Gillette Stadium during Week 1, and his presence should provide a spark for a team that's struggled without him under center.
The recently retired quarterback left for the Tampa Bay Buccaneers in 2020 via free agency after spending 20 seasons with the Patriots. When Brady left, he took New England's winning ways with him. In the three years without Brady, the Patriots failed to reach the playoffs twice. They have zero playoff victories and a 25-26 record, including the ugly 47-17 playoff loss during the 2021 season.
Brady, of course, earned a Super Bowl title in his first season with the Buccaneers.
According to NBC Sports Boston, only eight players on the current team — Matthew Slater, David Andrews, Trent Brown, Joe Cardona, Lawrence Guy, Deatrich Wise, Ja'Whaun Bentley, and Jonathan Jones — were teammates of Brady. Getting a jolt from the GOAT, even if he's just in the stands, should help the Patriots get off on the right foot in 2023.
Details of the Brady ceremony are a mystery
Brady will be there Sunday. We know that. What we don't know are the details. This week, Jim Nolan, COO of Kraft Sports, was a guest on WEEI's Zolak & Bertrand. He provided a little insight — very little.
"What I can say, it is going to be a halftime ceremony," Nolan said. "Just so fans know, it'll be a halftime ceremony, but we would anticipate the fans seeing him somewhere on the field pregame. That's about all I have for you guys today."
That's it. We know it will be at halftime but not much else. Nolan did open by saying this is the perfect opportunity to give Brady the goodbye he deserves.
"Obviously, everyone here is really excited to have Tom back," Nolan said. "You know, it's an opportunity kind of… We didn't have a chance to give him a fitting farewell when he left New England. So we're excited for all our fans to, you know, really express their appreciation for Tom on Sunday."
Patriots owner Robert Kraft was also secretive, saying the team was going to do something "special and unique" for Brady. He also said Brady was bringing about 20 members of his family.
Stay tuned. At least, we know what the halftime show is at Gillette Stadium.