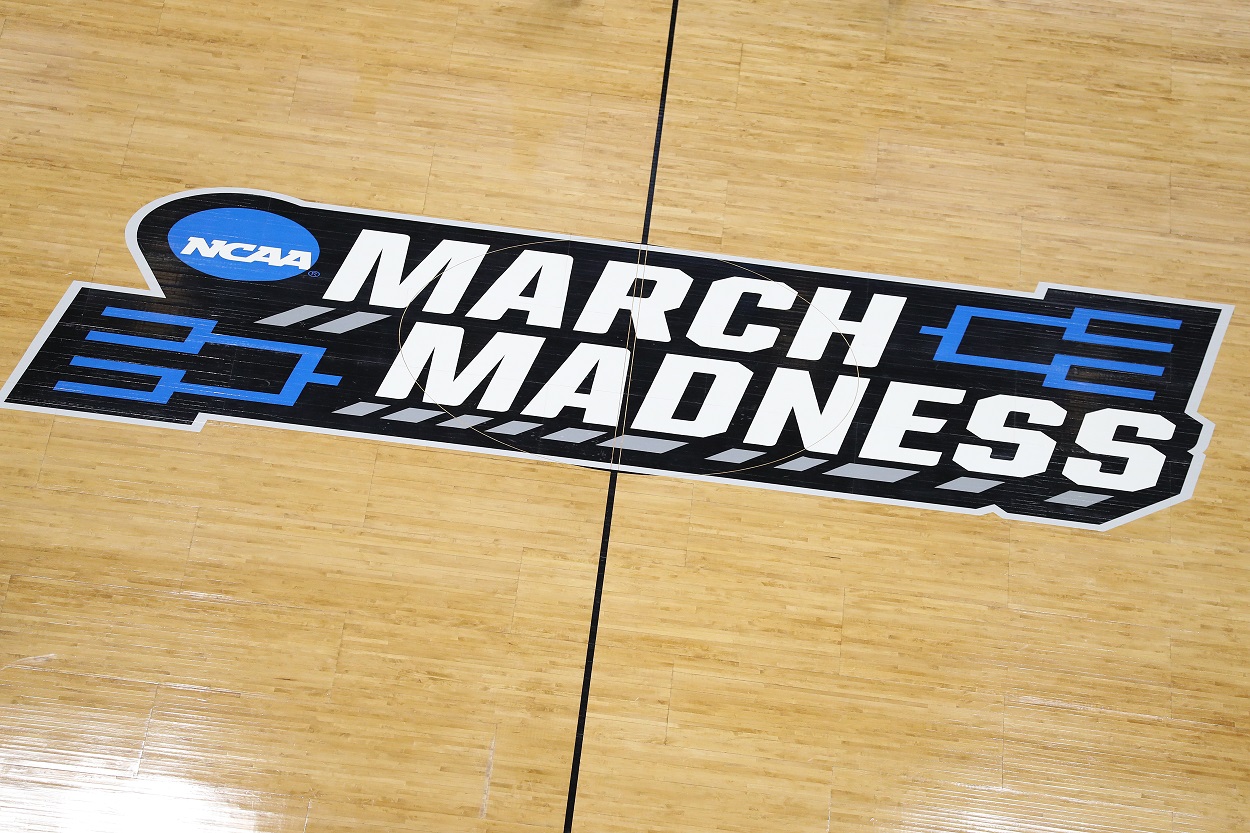 The Top 5 Single-Game Scoring Performances in NCAA Tournament History
A look at the top five single-game scoring performances in NCAA Tournament history.
The NCAA Tournament has created countless memories for college basketball fans over the years. Who can forget UCLA's magical run of 10 titles in 12 years in the 1960s and 1970s? Or Magic Johnson and Larry Bird squaring off for the national title in a preview of what was to come in the NBA? Or Michael Jordan making a name for himself as a freshman by hitting a game-winning shot for North Carolina?
There was the great Jim Valvano running around the court just looking for someone to hug after his NC State squad upset Houston. There was Christian Laettner's heroics against Kentucky. The list goes on and on and on. But seeing as how it might be close to impossible to rank the greatest moments in NCAA Tournament history, we're going to go with something that's much easier to count down. So what we've got for you today is the five highest single-game scoring performances in tourney history. Easy enough, right?
Now, we should warn you that three of these performances all came from one player, that being Notre Dame's Austin Carr, who some of you may have never even heard of. But trust us, you're going to want to see what this kid did back in the day.
So here you go…the top five single-game scoring performances in NCAA Tournament history.
T4. Austin Carr-52
Like we said, you're going to see a lot of Austin Carr on this list and we'll start with his 52-point performance for Notre Dame in the opening round of the 1971 NCAA Tournament against TCU.
Carr shot 20-for-34 from the floor that day for the Irish and 12-for-15 from the foul line to lead Notre Dame to a 102-94 victory. Now, what you're going to have to remember about these performances from Carr, who was a shooting guard, was that there was no 3-point line in college basketball during his era, which makes his performances all the more impressive. In fact, nobody on this list had the benefit of the 3-point shot.
T4. Austin Carr-52
No, the subheading isn't a mistake. It's just another 52-point performance in the NCAA Tournament from Austin Carr. This one came in the semifinals of the Mideast Region in 1970 against Kentucky and actually came in a loss.
After Notre Dame decimated Ohio in the opening round (more on that game in a moment), the Irish faced the Wildcats at St. John Arena in Columbus, Ohio, and Carr certainly did all he could to keep his team in the game, scoring 52 points on 22-for-35 shooting from the floor and a perfect 8-for-8 from the free-throw line. But it wasn't enough as Kentucky took the victory, 109-99, behind a 44-point performance from future Denver Nuggets star Dan Issel.
3. Oscar Robertson-56
Now, for those unaware, the NCAA Tournament was much different back in the day. While the tourney was still technically single-elimination, a loss didn't automatically mean that a team's season was over.
For instance, take the 1958 tourney when Oscar Robertson and the Cincinnati Bearcats were defeated by Kansas State, 83-80, in the semifinals of the Midwest Region. Instead of Cincy packing up and going home like they would today, the Bearcats squared off against Arkansas in the Midwest Regional Third-Place Game, which gave the "Big O" a chance to make a little NCAA Tournament history.
The future Hall of Famer scored a then-record 56 points, shooting 21-for-36 from the floor and 14-for-16 from the charity stripe while also adding 10 assists in Cincinnati's 97-62 drubbing of the Razorbacks.
2. Bill Bradley-58
In 1964-1965, future two-time NBA champion (and U.S. Senator) Bill Bradley led the Princeton Tigers to a 19-5 regular-season record, a 13-1 record, and an Ivy League title. Bradley then led the Tigers to wins over Penn State, NC State, and Providence in the NCAA Tournament, earning Princeton a trip to the Final Four.
Again, this is where the difference between then and now comes into play. Princeton lost to Michigan in the national semifinals, 93-76, but still got to play in the third-place game against Wichita State, who'd lost to UCLA. And Bradley went off, scoring a then-record 58 points in the Tigers' 118-82 victory, shooting 22-for-29 from the floor and 14-for-15 from the foul line, which helped him win the tournament's Most Outstanding Player award.
1. Austin Carr-61
As promised, we've returned to Notre Dame's opening-round matchup against Ohio in the 1970 NCAA Tournament, which was the setting for Austin Carr's record-setting performance in which he scored 61 points as the Irish came away with a 112-82 victory. Carr shot 25-for-44 from the floor and 11-for-14 from the foul line in the victory and remains the only player in NCAA Tournament history to reach the 60-point mark.
Stats courtesy of Sports Reference