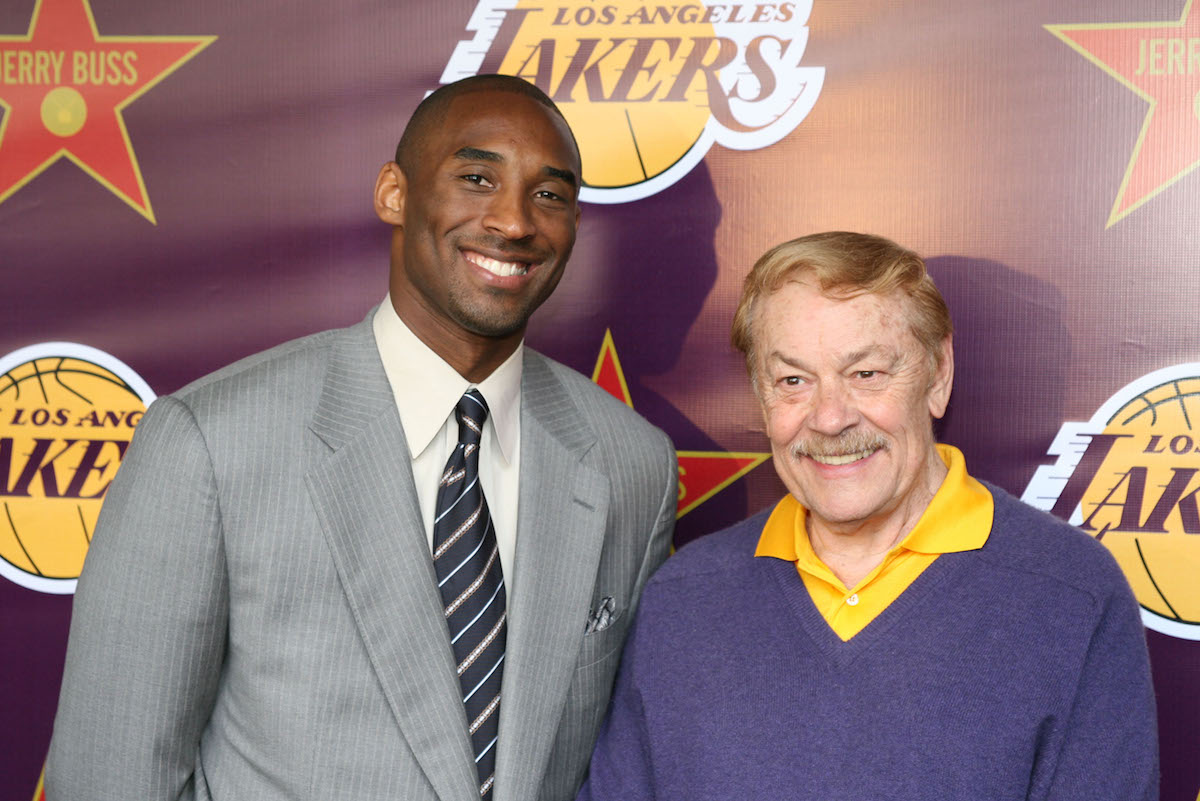 The Tragic Death of Lakers Owner Jerry Buss Rocked the Franchise
The Los Angeles Lakers owe a lot to their late owner, Jerry Buss. His unique perspective on life helped him build a great NBA franchise.
The Los Angeles Lakers have arguably become the crown jewel franchise of the NBA. Much of that is thanks to late owner, Jerry Buss. The New York Knicks, blessed with a storied history and the best venue in the NBA, are a barely functional mess. The Boston Celtics, with their 17 championships and a who's who of decades worth of superstars, faded in the 1990s.
Ownership does not win games. But ownership can provide the support, the tools, the prescient management to put a franchise in winning position. Jerry Buss did that for the Lakers. Chicago Bulls owner Jerry Reinsdorf, and Knicks owner James Dolan, as but two examples, have the money. Buss brought something more. Let's dive in and find out.
The life and incredible career of Jerry Buss
Jerry Buss, as the New York Times summed up upon his death, was a product of the Great Depression. His parents divorced when he was an infant, so he grew up with his mother in Wyoming. He came up waiting in breadlines, digging ditches. His real life was difficult in a way that makes it hard to imagine a Hollywood screenwriter putting it to page without a producer saying to tone it down.
He left high school in his junior year, a decision that could've sealed his fate. But as the Depression era economy grew into the New Deal period of growth, he leveraged his sharp intellect and returned to school when he could afford to. He worked his way up to a science scholarship at the University of Wyoming. He earned his doctorate in physical chemistry after.
True to his character up to that point, he didn't make his fortune in the field he trained in. ESPN tells the tale of how a $1,000 real estate investment blew up alongside the American economy. He found immense success in this space, which finally allowed him to enter a business he had great personal interest in: professional sports.
The Buss approach to sports franchise ownership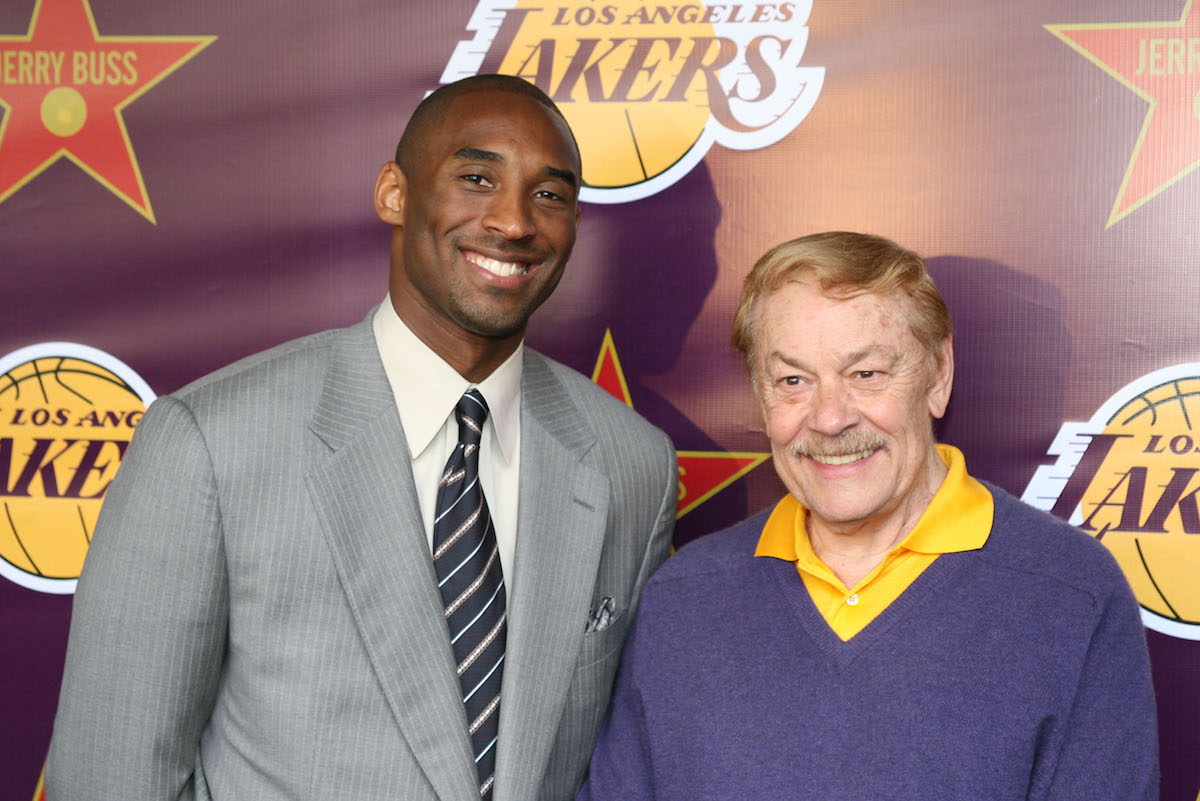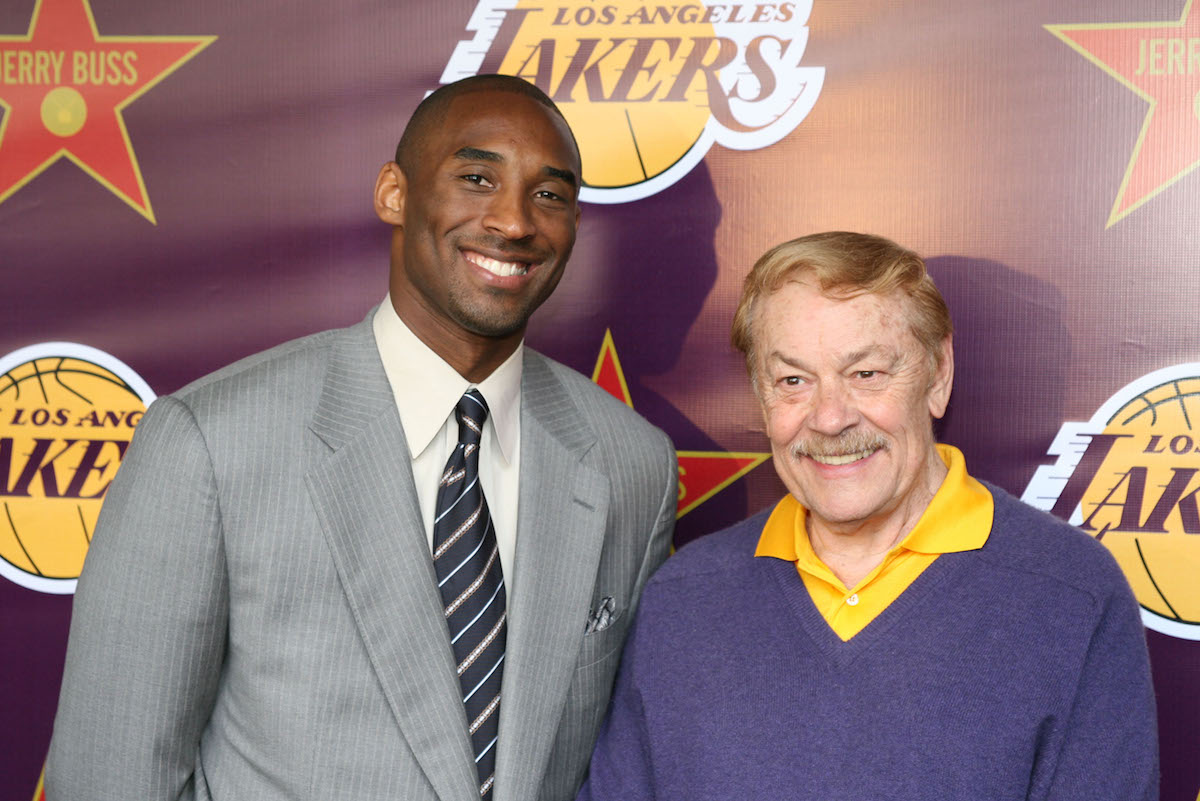 $67.5 million was all it took to buy the Lakers, NHL squad the Kings, venue the Forum, and a massive Kern County ranch for good measure. Even by 1979 standards, this was something of a fire sale. All were money losers for original owner Jack Kent Cooke, according to the New York Times.
Buss didn't take too long to field national headline grabbing teams. The same year he bought the Lakers, one Irvin "Magic" Johnson also joined the squad. It wasn't just that bit of luck that sent the Lakers on to their ten championships with Buss at the helm, though.
His approach to running the team was to tap into his life experience from both sides of the wealth divide. On one hand, he made floor seats prohibitively expensive, creating an air of exclusivity that attracted Los Angeles celebrities and business magnates. On the other, the Forum as a whole was accessibly priced, a place for working families to bring their kids and enjoy a night out.
He innovated the concept of a sports franchise owning their own cable network. Yet he avoided the short term payday of making it a premium channel. Instead, he pushed for the package to be in regional basic cable packages. Each Lakers home game was now available to fans, at a time when many major sports franchises put on dozens of games home viewers couldn't watch.
Buss' unique relationship with Lakers players
Buss' unique perspective on life gave him a sense of solidarity with his players that few owners have. He was willing to pay huge when owners were often willing to let de facto price fixing send valuable athletes packing. He'd listen to player's complaints, and spend time with their families. Bleacher Report notes that his closeness with players was a major component of the team's success.
Buss' daughter and current Lakers owner Jeannie Buss told GQ about her father's amiable style. It's a model that spread to the leadership in the NBA itself. Commissioner David Stern and his successor Adam Silver run a notably player-friendly league. Big personalities are allowed to shine. Contract disputes are usually solved quickly. Players can even request trades without fear of backlash from a cabal of owners.
The Lakers' continued success is still in part due to the elder Buss' approach to ownership. His legacy reaches further, though. The NBA itself owes a debt to the man.