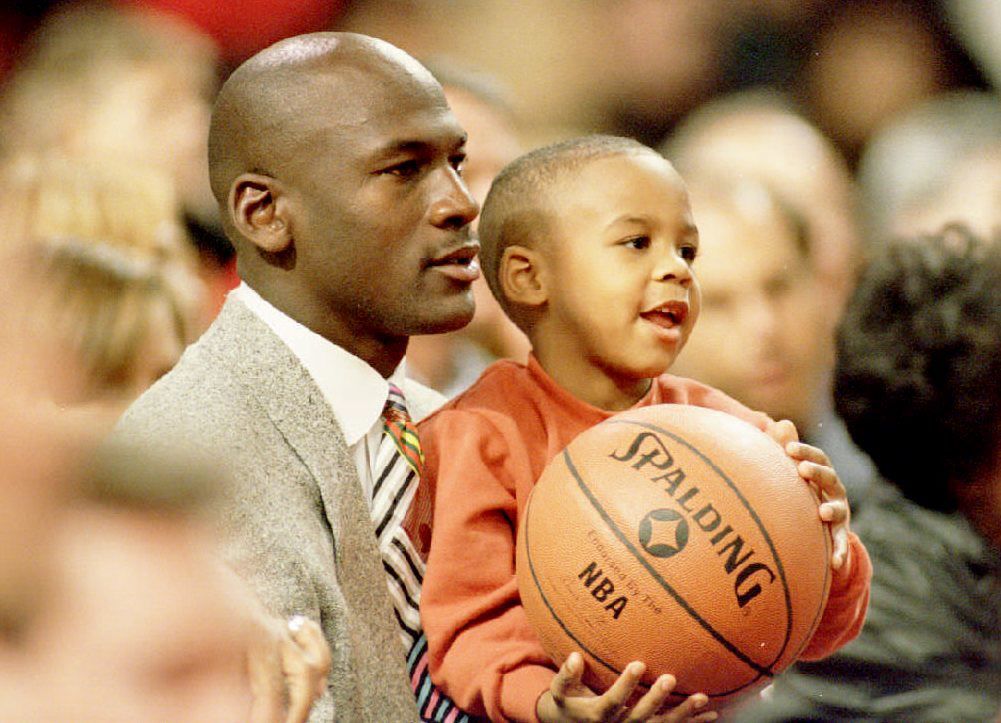 Were Michael Jordan's Sons Any Good at Basketball?
When your last name is Jordan and you play basketball, there are going to be expectations. Were Michael Jordan's two sons any good at basketball?
With Michael Jordan as your father, you can only imagine how high the expectations would be if you decided to play basketball. That's exactly what Jeffrey and Marcus Jordan faced when they opted to play a sport where their father became the greatest of all time. Were Michael Jordan's sons any good at basketball?
Michael Jordan's oldest son Jeffrey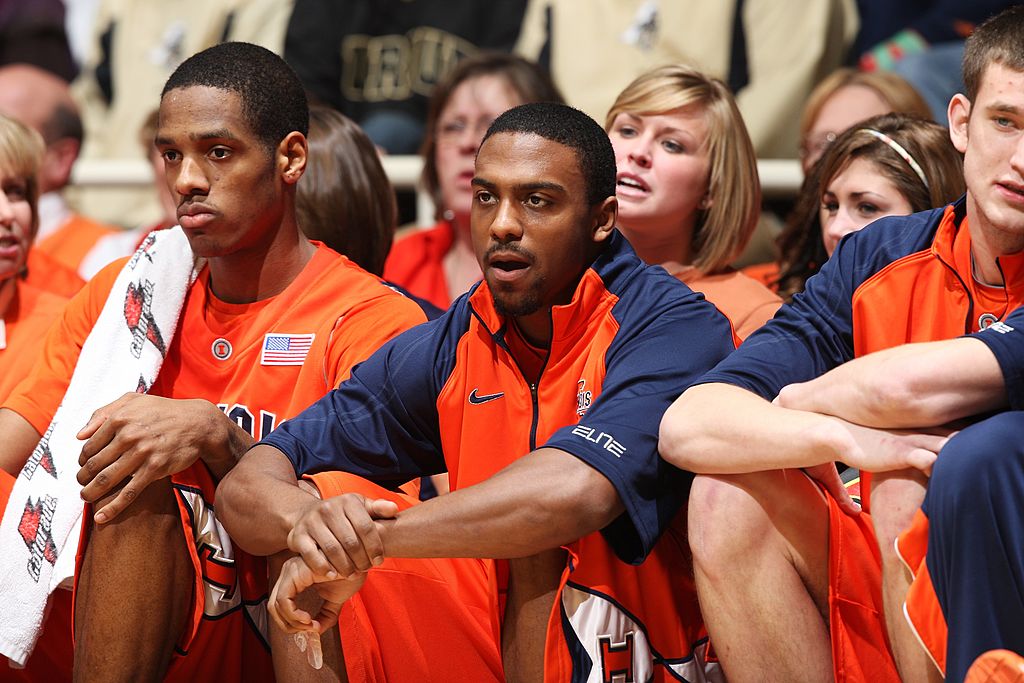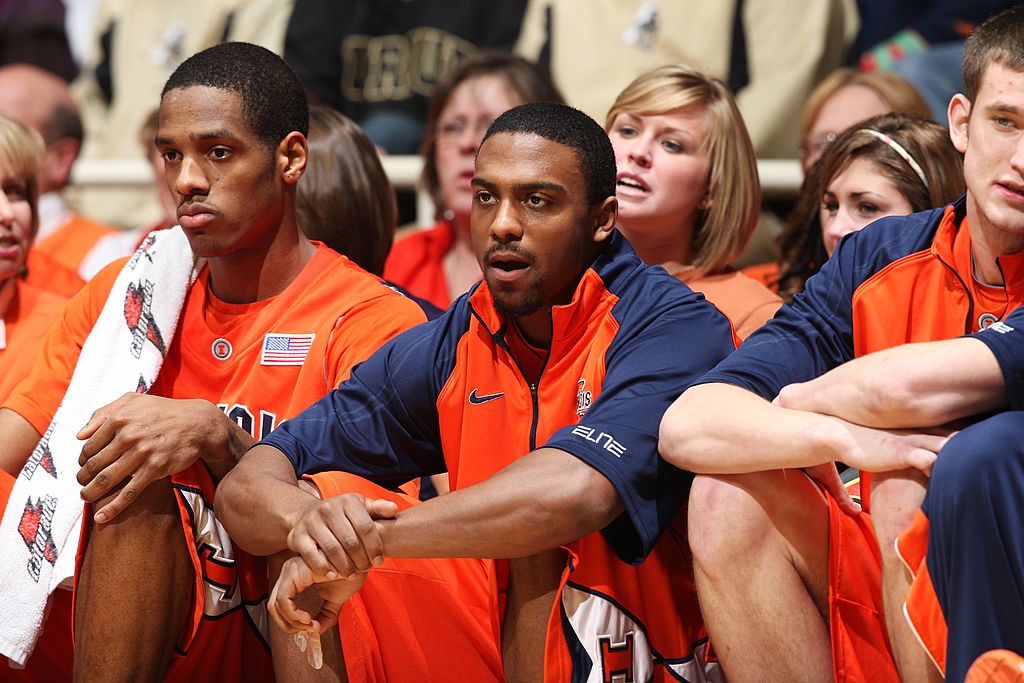 Jeffrey Jordan is the oldest of Michael Jordan's two sons. He was a good basketball player as a youth, but nothing extraordinary. Many thought he would be like Mike early on, but most didn't realize Mike wasn't like Mike until later in high school. Mike got cut from his high school varsity team.
Jeffrey dealt with the spotlight early on during high school as ESPN nationally televised three of his games at Loyola Academy College Prep near Chicago. The 6-foot-1-inch guard played well in high school, but didn't set any records. During his senior season Jeffrey and his younger brother Marcus led the school to the conference championship and the best season in school history.
Unfortunately, that success as a team didn't translate into any individual offers from schools like the University of North Carolina. In fact, Jordan didn't receive any offers from major universities. Instead, he joined the University of Illinois as a preferred walk-on. 
By his sophomore season, Jordan had worked hard and improved enough to where the university offered him a full scholarship. Strangely, several months later, he departed Illinois to join his younger brother Marcus who was playing at the University of Central Florida.  
Jeffrey's per-game averages at both Illinois and UCF combined were 1.6 points, 0.8 assists, and 1.2 rebounds. 
Jordan's youngest son Marcus 
The younger Jordan, Marcus, was a 6-foot-3-inch shooting guard and a pure shooter like his father. After Jeffrey graduated from Loyola, Marcus transferred to Whitney Young High School for his junior and senior seasons. 
At Whitney, his game steadily improved, and his senior season he led the school to the 4A Illinois state title, where he scored a game-high 19 points and sank a pair of clutch free throws late to seal the game. He was named the tournament MVP. At the time of his graduation, he was a 3-star recruit and ranked the 60th best shooting guard by ESPN. 
Marcus had multiple offers to play college basketball and opted to play for UCF. His first year with the Knights, he made the Conference USA all-freshmen team averaging 8.0 points per game. He played two more seasons at UCF finishing his career with averaging 12.3 points, 2.9 rebounds, and 2.7 assists per game.
Besides scoring 18 points in an upset win over the Florida Gators his sophomore season, Marcus's biggest career headline came his freshmen year when he insisted on wearing Nike Air Jordan shoes to honor his father while the school was in the final season of a five-year contract with Adidas. Adidas terminated its sponsorship deal with UCF.
Life after basketball for the brothers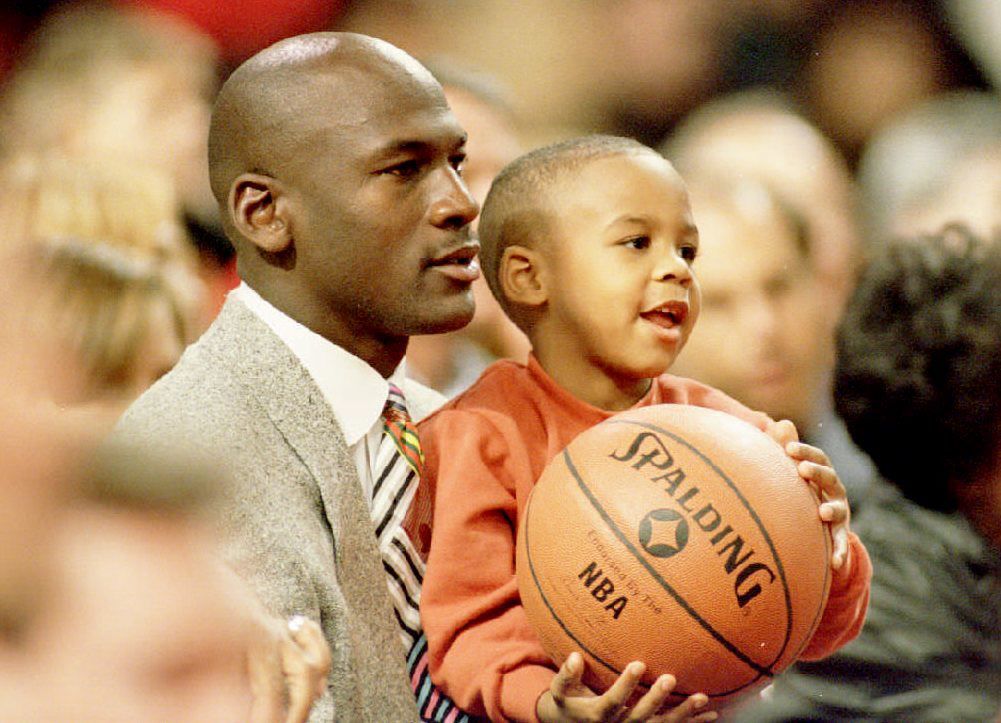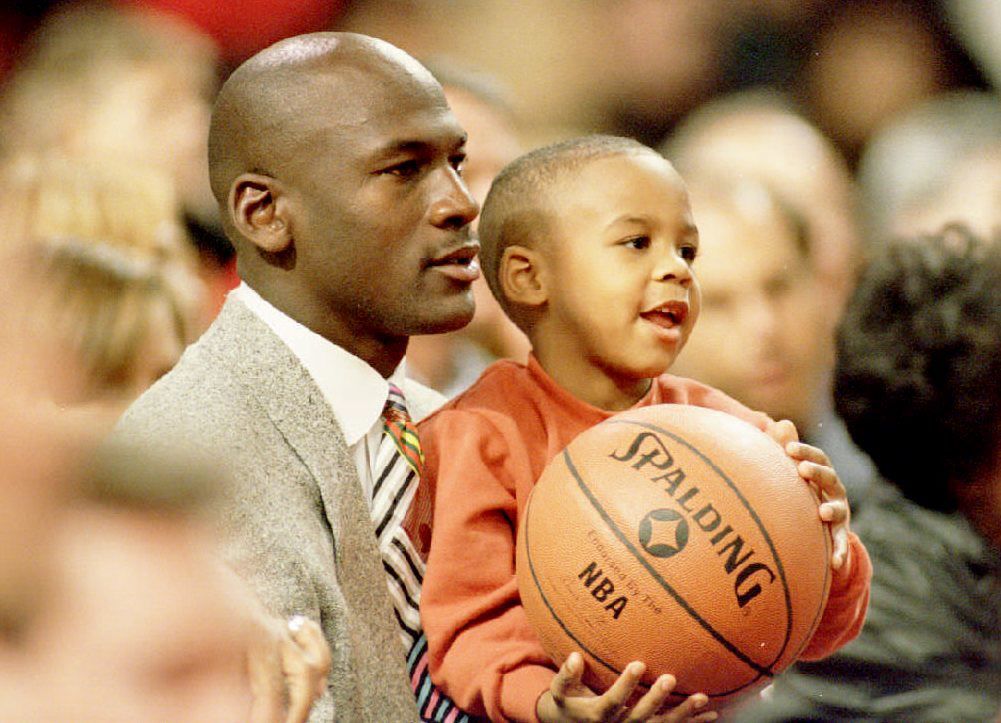 In 2013, Jeffrey Jordan moved to Portland, Oregon, where he entered Nike Inc.'s management-training program. In 2018, Jordan and girlfriend Radina Aneva announced their engagement. They got married in May 2019.
Marcus Jordan opened his shoe store 'Trophy Room" in 2016 at Disney World in the Disney Springs retail location. On May 31, 2019, the physical storefront closed, and the store transitioned to online-only sales.
While both Jordans went on to play college basketball, neither excelled anywhere close to their famous father. In the end, that was impossible, considering no one in the history of the game has ever soared to those heights before and likely will never do so again.