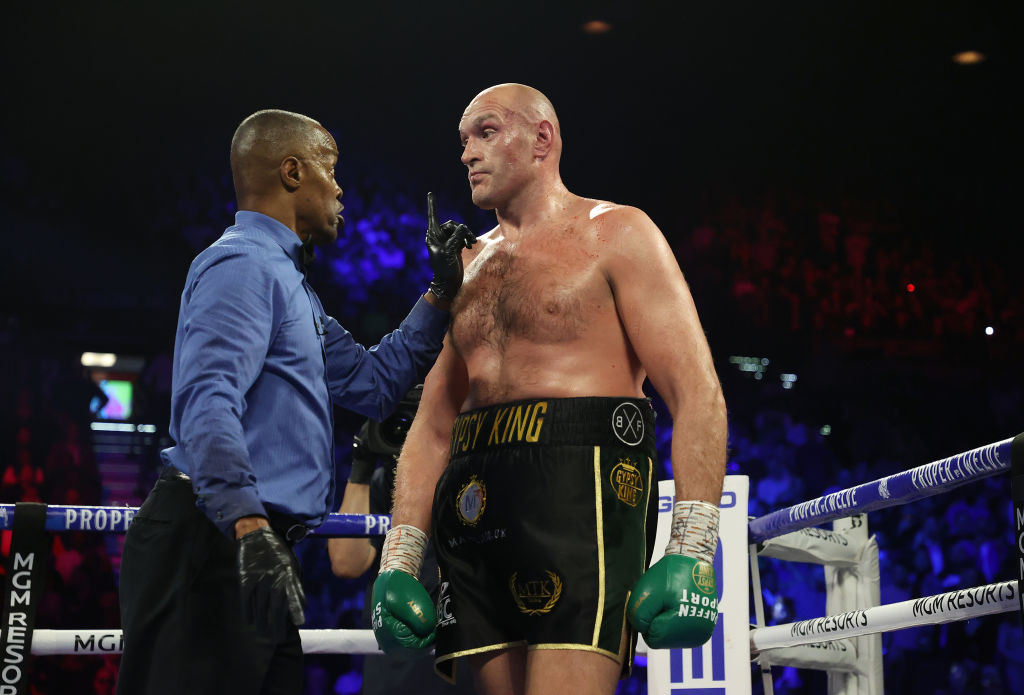 Where Do the Names of Boxing Weight Classes Come From?
When boxers step into the ring, their size and weight are matters of safety, and the history of boxing weight classes demonstrates this.
Unlike most sports, when boxers step into the ring, their size and weight are matters of safety. Smaller NBA players have to drive on defenders a foot taller than them and football players know they must get by much larger defenders to score. But the combat sport of boxing can't have this. In fact, the history of weight classes shows how far the sport has come.
The earliest weight divisions
According to Britannica, the formation of weight divisions came sometime near the start of the 20th century. Before that, few regulations existed when it came to boxing. Knowing that 150-pound fighters shouldn't step into the ring with guys 100 pounds heavier, however, something needed to change. 
Those who know boxing, know that fighting for sport has been around for hundreds, if not thousands of years. In a world where death was part of everyday life, people didn't care so much about weight classes. Then, around 100 years ago, people began considering safety. The original weight classes, however, were almost laughably vague.
Originally, the two divisions were heavier weight and lighter weight. This meant a 162-pound boxer was in the same division as a 215-pound boxer. In 1909, the National Sporting Club of London expanded the weight classes to eight, quickly influencing the rest of the world.
The original boxing weight classes
The original eight weight classes were largely similar to what we see today, according to Pro Boxing Fans. Although some may be a rarity when it comes to marquee matchups shown across the world. The lightest division, flyweight, was for fighters between 108 and 112 pounds. Bantamweight was for 115- to 118-pound fighters. Featherweight was for 122- to 126-pounders. 
As the weight went up, so did the range. Lightweight fighters had to weigh between 130 to 135 pounds, while welterweight fighters had to be 140 to 147 pounds. Middleweight fighters were between 154 and 160 pounds, and light heavyweight fighters were between 168 to 175 pounds. Heavyweight fighters weighed over 200 pounds. 
Boxing moves on
Those original eight are, more or less, what most boxers conform to these days. While the weight qualifications might have changed, the strategy behind these names is similar. As time went on, however, new tweener divisions formed. A special division, called strawweight, began for people under 105 pounds, which is more common in MMA. 
Other additions now involve super and junior versions of flyweight, bantamweight, featherweight, lightweight, and welterweight, as well as the addition of a super middleweight division. Cruiserweight is a newer addition for fighters between the previously ignored 175- to 200-pound range. 
Expanding the divisions 
The general weight classes have carried over, like strawweight, to the MMA world and other fighting sports. For example, strawweight is a women-only division in the UFC. Men's flyweights are also more common in big fights. The weights have adjusted and criteria are different, but in a sport where the entire body is used to pummel opponents, it's important to have these divisions.
Combat sports always evolve with the times. While people did not know about brain damage and other long-term effects of combat sports, they still understood the basics of safety. This is why divisions are so important. It's also why those same divisions laid out over a century ago are vital to today's events.