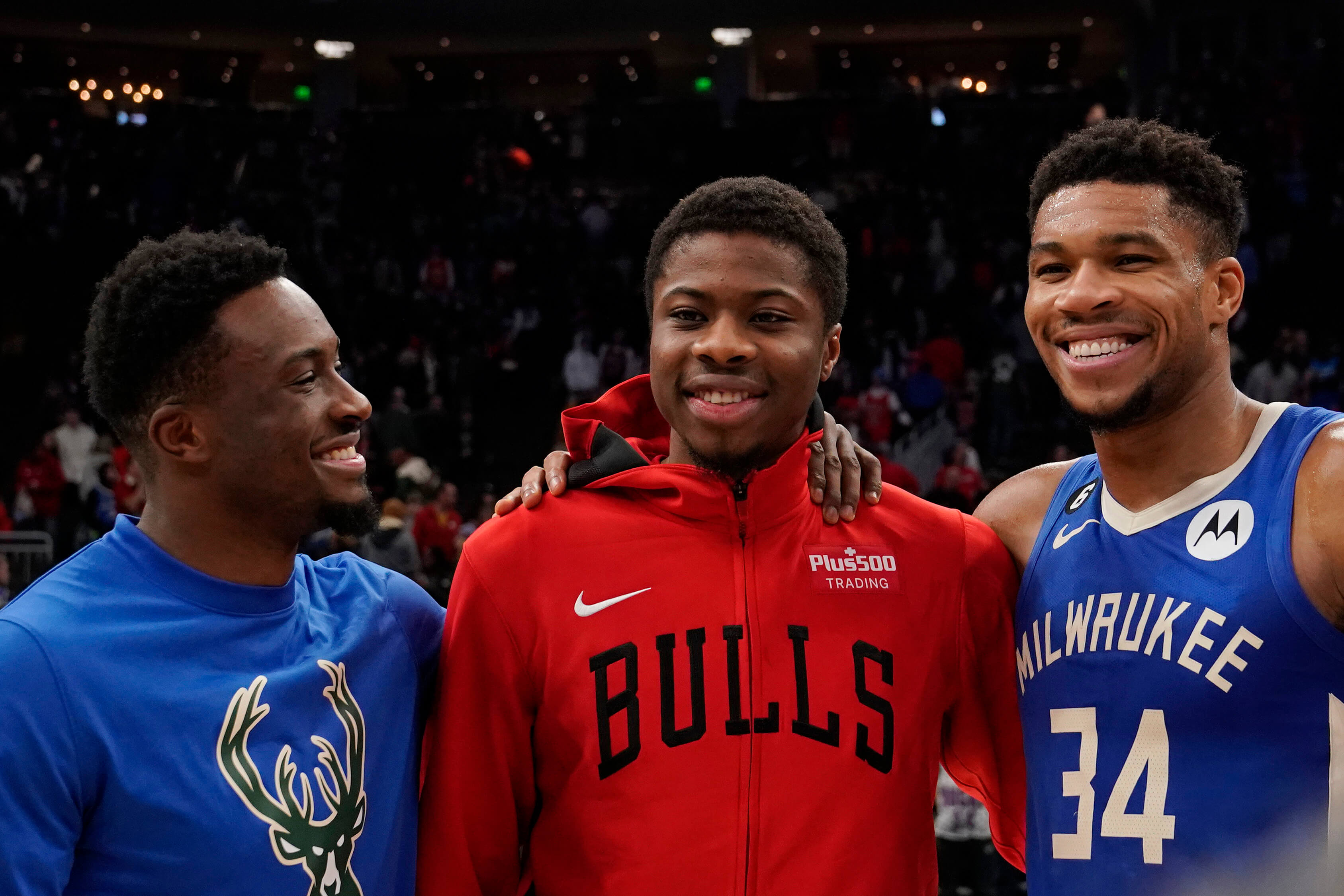 Where Are the Antetokounmpo Brothers Now?
Four Antetokounmpo brothers have tasted life in the NBA. Three of them have championship rings.
Giannis Antetokounmpo has come a long way since his days as a skinny rookie from Greece. The Greek Freak went from the 15th overall pick in the 2013 NBA Draft to a two-time MVP and an NBA champion. When his Milwaukee Bucks defeated the Phoenix Suns in the 2021 NBA Finals, though, he wasn't the first Antetokounmpo to win a championship. Giannis has several brothers. Three of the Antetokounmpo brothers have tasted life in the NBA.
Where are the Antetokounmpo brothers from?
Giannis Antetokounmpo has four brothers — Francis, Thanasis, Kostas, and Alex. With the exception of Francis, the rest have had at least a short stint in the NBA.
The Antetokounmpo brothers' parents lived in Lagos, Nigeria, when the oldest, Francis, was born. Because both parents were struggling to make ends meet in Nigeria, they chose to leave Francis with his grandparents and migrate to Greece in hopes of finding better employment. The other four brothers were all born and raised in Sepolia, Athens.
While Francis played some basketball, his best sport was soccer. The other four found their passion on the basketball court.
Three of the brothers — Giannis, Kostas, and Thanasis — were all drafted by NBA teams. Alex Antetokounmpo went undrafted but played with the Sacramento Kings in the 2021 NBA Summer League.
Three Antetokounmpo brothers have NBA championship rings
One year after the Bucks selected Giannis in the draft, Thanasis heard his name called. The New York Knicks selected him in the second round of the 2014 NBA Draft.
He played just two games for New York in the 2015-16 season before playing professionally overseas. Thanasis returned to play with Giannis for the Bucks during the 2019-20 season and has been on the team ever since.
He hasn't had much of an impact on the court for Milwaukee, averaging 8.4 minutes and 2.7 points per game in his four seasons. Thanasis did earn a ring with the Bucks in the 2021 NBA Finals.
The Philadelphia 76ers drafted Kostas with the last pick in the 2018 NBA Draft. He was immediately traded to the Dallas Mavericks, where he played in two games during the 2018-19 season. He then spent parts of two seasons with the LA Lakers, where he won a championship in 2020. Kostas is back in Greece playing basketball professionally.
Although Alex never played in an official NBA game, he's playing for the Wisconsin Herd in the NBA G League.