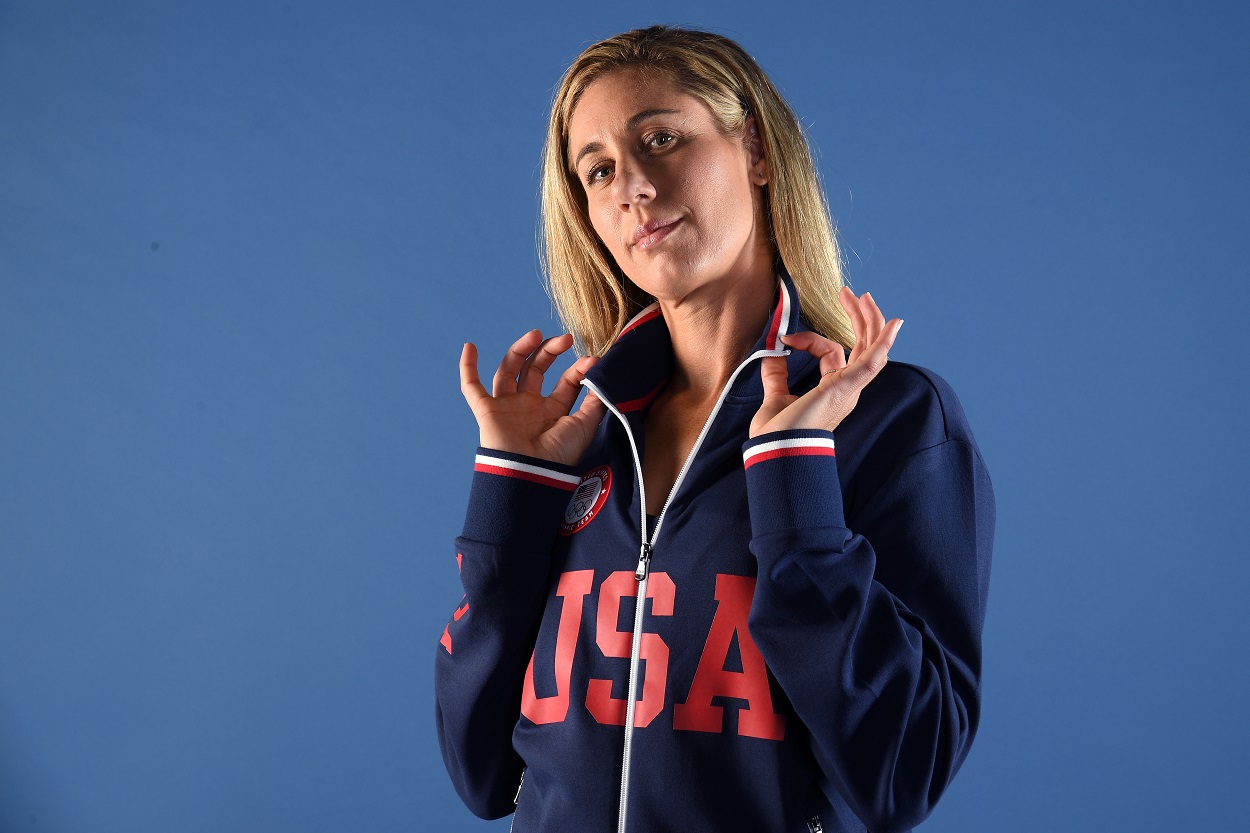 2-Time Olympic Medalist April Ross Opens Up on Waiting an Extra Year for Tokyo, Her Chances of Finally Winning Gold, and Keeping Her Mother's Memory Alive
Seven-time USA Volleyball Beach Player of the Year and two-time Olympic medalist April Ross speaks with Sportscasting on waiting a year for the Tokyo Olympics, honoring the memory of her late mother, and more.
Two-time Olympic medalist April Ross has accomplished quite a bit over the course of her volleyball career. After helping USC win back-to-back national championships — she was named a First Team All-American in both seasons — Ross took her talents from the hardwood to the sand and became one of the greatest beach volleyball players in history.
Now a seven-time USA Volleyball Beach Player of the Year, Ross just missed out on the Beijing Olympics in 2008 but won the FIVB World Championships a year later alongside Jen Kessy, who later served as her coach.
At the 2012 Olympics in London, the duo earned the No. 4 overall seed and made their way to the gold-medal match by defeating the top-seeded team from Brazil in the semifinals, setting up an all-U.S. final against Misty May-Treanor and Kerri Walsh Jennings, who won in straight sets to earn their third straight gold medal, obviously giving Ross and Kessy the silver.
May-Treanor retired shortly thereafter and Ross began teaming with Walsh Jennings in 2013, a partnership that would last four years. At the 2016 Olympics in Rio, the third-seeded pair lost a close semifinal match to second-seeded Brazil but bounced back to win the bronze, a win that made Ross just the fourth U.S. beach volleyball player to win multiple Olympic medals.
Now teaming with multiple-time Best Blocker award winner Alix Klineman, April Ross is now gearing up for the Tokyo Olympics. Sportscasting recently spoke with her on how the one-year delay has changed her preparation, her new partnership with first-time Olympic sponsor Eli Lilly, and how her mother, who sadly passed away in 2001 after battling metastatic breast cancer, continues to inspire her to this day.
April Ross has used the extra year to prepare for the Tokyo Olympics wisely
The last year certainly couldn't have been easy for any athlete who was prepared to compete at the Tokyo Olympics in 2020, which were obviously postponed due to the COVID-19 pandemic, but Ross has certainly made the most of her time. We asked her how the delay has affected her both physically and mentally and she's clearly kept focus on both fronts and even feels the delay may have helped.
"We're in peak form. It would have been great to do the Olympics in 2020 but we've just been focused on what could be an advantage for us by taking an extra year. That's all you can do. You can stay optimistic and focus on the positives, which is really what we've tried to do. I doubled down on my training, on my lifting, getting stronger, just doing a lot of mental preparation. So using the extra year wisely. I feel like where we are now, we're feeling pretty good."
She's confident that she and Alix Klineman can win gold but also wants to enjoy the experience of the Olympics a little more
Naturally, we asked Ross if she felt she and Klineman could win the gold and she certainly feels as if that's a real possibility. But with this being her third Olympics, she also wants to take in the experience a little more than she did in her two previous appearances.
"I feel like we have a chance to go in and win gold if we play our best volleyball but there are things we still need to get better at. But I also kind of got those blinders on going for that gold before and I didn't really experience the spirit of the Olympics as much as I kind of wish that I had. So I'm trying to keep an open mind. And you can't control everything. There's a lot of uncertainty in sports. So I'm going in with high expectations but I also want it to be a great experience and have a good time.
"I feel like from the first Olympics, I went in with no expectations, like I'm so excited to be here and it's just so overwhelming. I just hope we do OK. And then we end up in the gold-medal match. So then it was what if I had had higher expectations and had more blinders on? And I think that led to the reason why I went into Rio the way that I did. And now I just see the benefits to both mentalities and I want to merge them in Tokyo."
Ross continues to honor the memory of her mother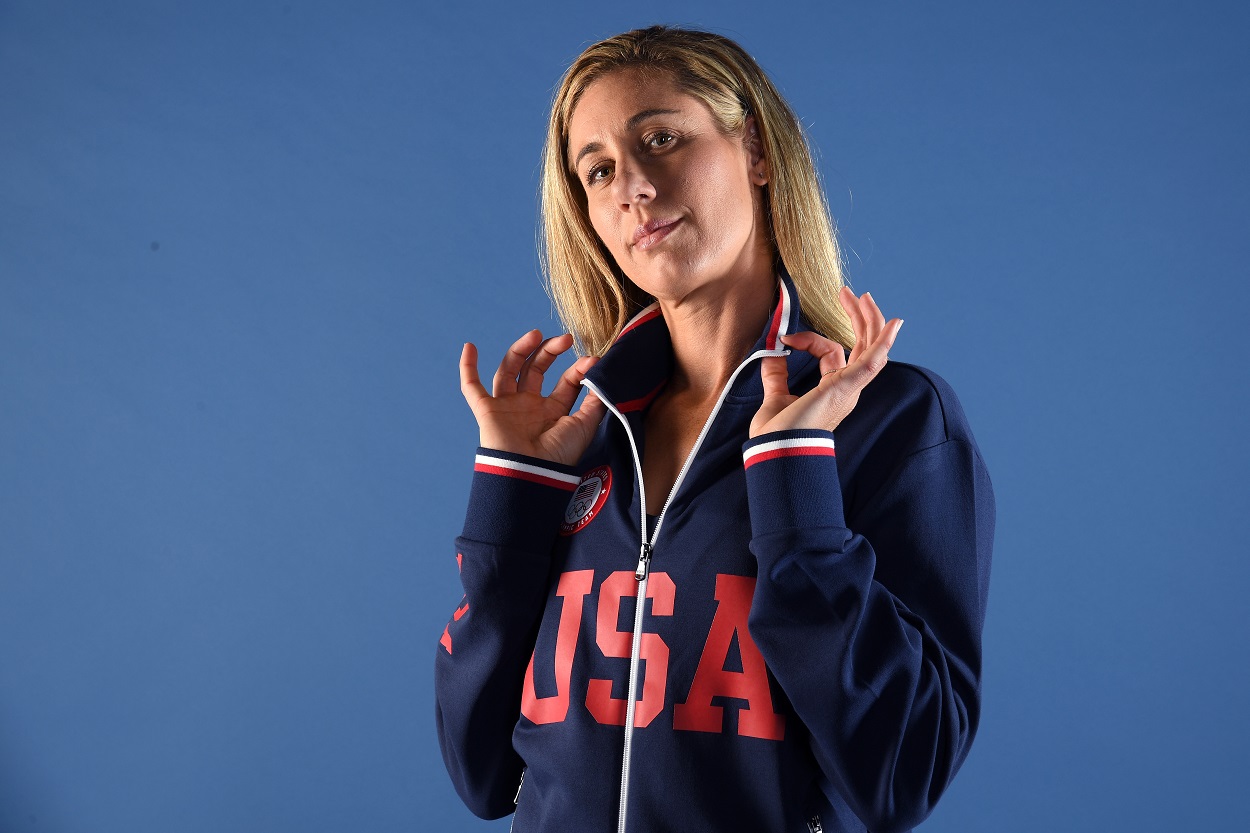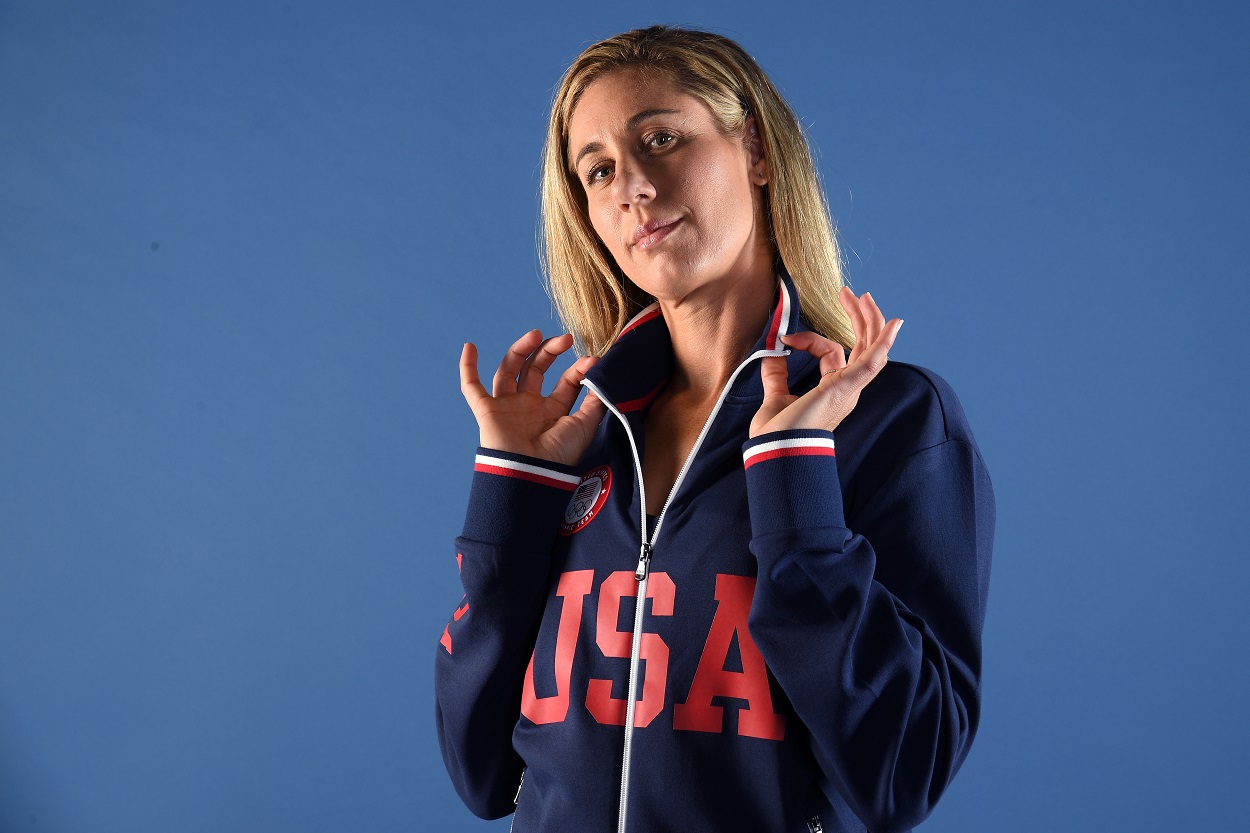 As mentioned, April Ross' mother, Margie, passed away back in 2001 after a long battle with metastatic breast cancer, which unfortunately means that she never got to see her daughter her two national championships or compete at the Olympics.
And although it's been two decades since her mother's passing, Ross certainly hasn't forgotten everything Margie did to help her growing up and is one of numerous athletes to partner up with first-time Olympic sponsor Eli Lilly, who is helping her get her story out there as she helps spread their message of the importance of overall health.
"I'm super excited to partner with Eli Lilly. And a large part of that is because I did lose my mom to metastatic breast cancer in college. She put so much into me as a young kid, driving me around to volleyball practices, putting in all the really hard work, and sacrificing when she was going through all of that. And I wish she had been able to see me win my national championships and go to the Olympics. So just to have a little bit more time with her would have been amazing.
"And I know that Eli Lilly is so dedicated to discovering and bringing life-changing medicines to people who are affected by a bunch of different health conditions to enhance their quality of life and hopefully give people more memories with their loved ones. And it's a way for me to honor my mom's story and keep her memory alive. And it's just really exciting for me to be able to go to this Olympics and feel like this is one of the other causes I get to champion and help."
We'd like to thank April Ross for taking the time out to speak with us and we'll certainly be rooting her and Alix Klineman on when the Tokyo Olympics begin this July.
Stats courtesy of USAVolleyball.org