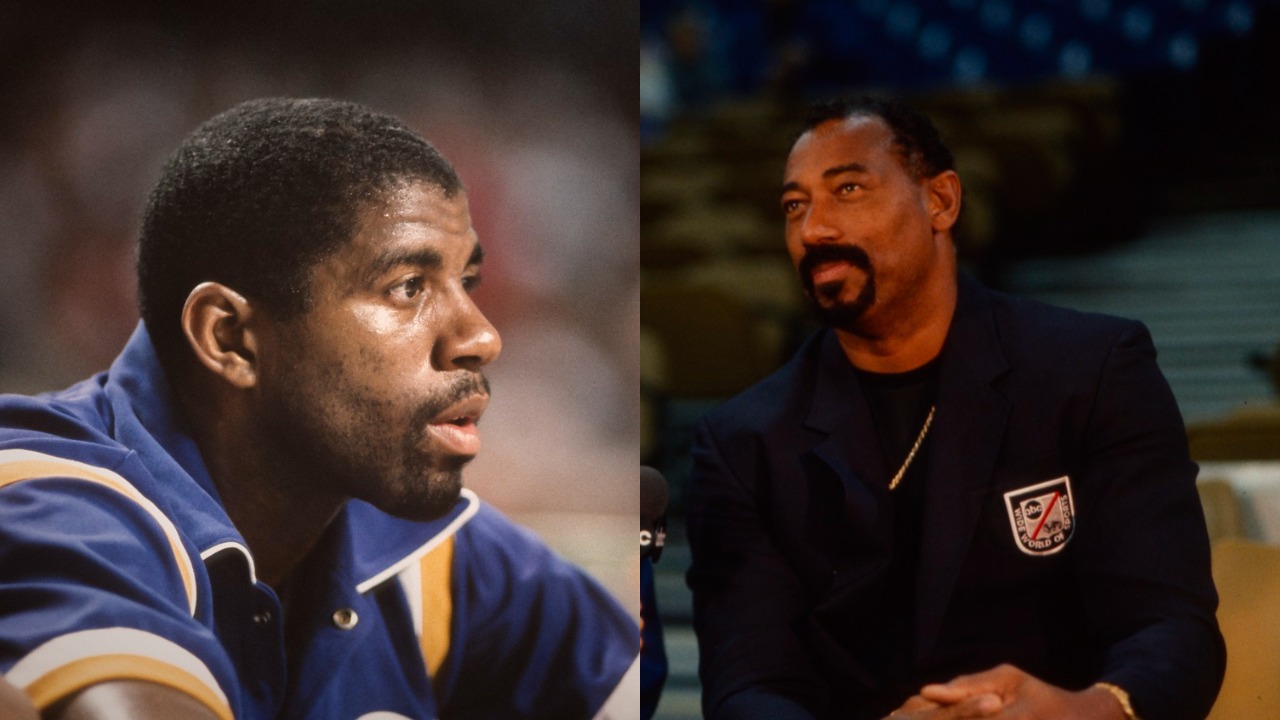 A 43-Year-Old Wilt Chamberlain Once Destroyed Magic Johnson in a Pickup Game
Even in retirement, Wilt Chamberlain remained close to the game he loved. This gave him the chance to beat Magic Johnson.
Wilt Chamberlain dominated the NBA throughout much of his Hall of Fame career. Even in retirement, he remained close to the game he loved. It led him to once destroy former Los Angeles Lakers great Magic Johnson during his prime in a pickup game.
Wilt Chamberlain's illustrious NBA career
Chamberlain quickly became a dominating force in the NBA. The Philadelphia native set numerous league records that still stand untouched.
Chamberlain won a pair of NBA titles and a Finals MVP award, earned four regular-season MVP awards and 13 All-Star game selections, and received 10 All-NBA Team selections in 14 seasons. His 100-point performance in a single game remains the gold standard in the record books, while no player has matched him averaging more than 40 points per contest in a single season.
Chamberlain led the league in scoring seven times and rebounding on 11 occasions. His dominance on the court has kept him squarely in the discussion as arguably the greatest big man and player in league history. Even in retirement, he shined against a prime Magic Johnson.
A 43-year-old Wilt Chamberlain once destroyed Magic Johnson in a pickup game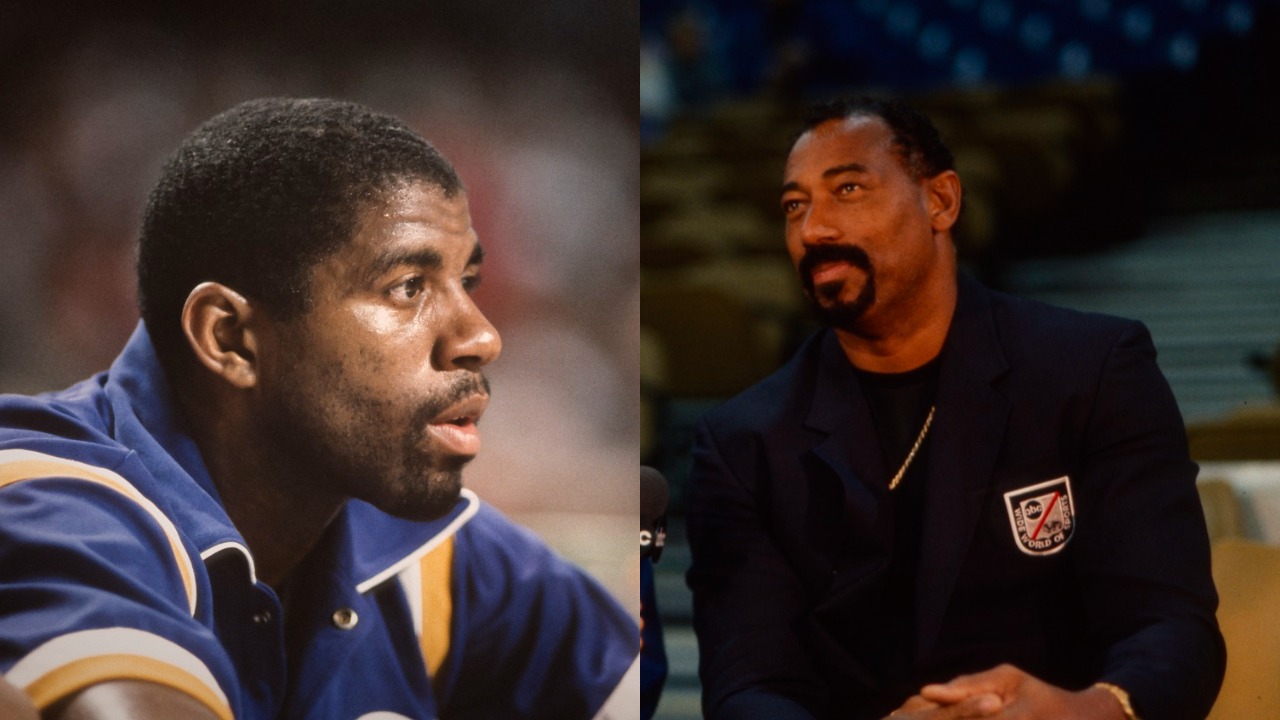 Despite stepping into retirement after the 1972-73 campaign, Chamberlain remained around the game of basketball.
The Hall of Famer participated in pickup games well into his forties, playing against many players past his active NBA days. During a segment on NBA TV in April 2012, former NBA head coach Larry Brown recounted a story involving a 43-year-old Chamberlain playing against Lakers star Magic Johnson in a pickup game at UCLA in the early '80s.
Brown, who coached UCLA men's basketball team at the time, recalled Johnson putting together a team featuring Bernard King, James Worthy, Byron Scott, and A.C. Green. Meanwhile, Chamberlain played alongside four UCLA freshmen.
"It was game point; Magic soars a skyhook, and Wilt blocks it. Magic calls game [implying Wilt's block was a goaltend]. And Wilt says, 'That wasn't goaltending, that was a clean block.' and Magic took the ball and said, 'Game over, next.'"
"And Wilt said, 'Hey coach, was it goaltend?' I said, 'No, that was a clean block.' Magic says, 'What do you think he's gonna say? They're his kids.' And Wilt says, 'Alright, look, we're gonna play a game 'till 12. We'll do it again. Winners stay, and there would be no more shots made at this basket.'"
"He blocked every shot. 43-years old. He was blocking everything. It was unbelievable."
It speaks to Chamberlain's remarkable talent despite being nearly a decade into his NBA retirement. He was an imposing figure on the basketball court, and not even a group of players in their prime could work past him.
Like Sportscasting on Facebook. Follow us on Twitter @sportscasting19.