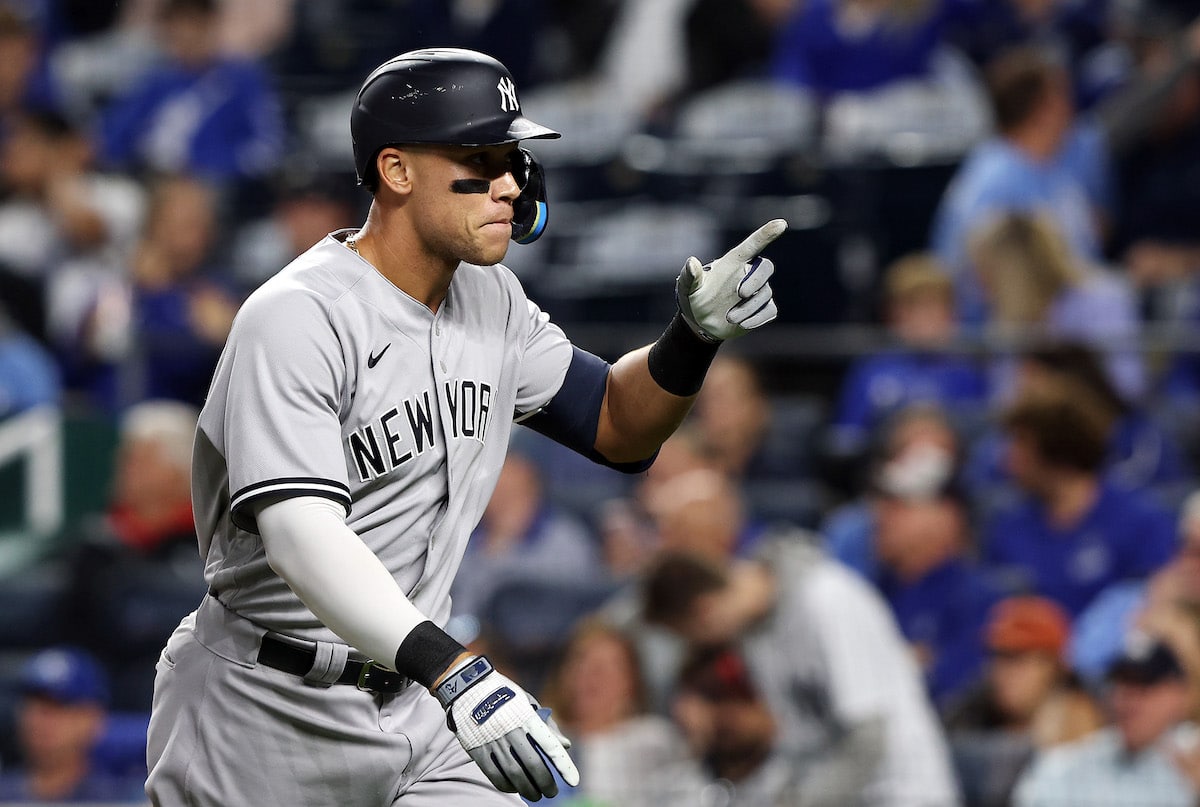 Aaron Judge and the New York Yankees are Scorching in 'Baseball 360'
Aaron Judge could be the latest player to sign a lucrative contract in his 30s, and he's doing everything he can to earn that next payday.
All rise for Aaron Judge and the New York Yankees.
Dating back to a two-home run performance against the Cleveland Guardians on April 22, the 6-foot-7 slugger has mashed seven homers in a nine-game stretch that has coincided perfectly with an unblemished streak for the men in pinstripes.
The Yankees have surged to a 17-6 record that places them atop the American League East, and they don't seem likely to fall off anytime soon. At least not while Judge is slashing .298/.359/.643 and swatting balls over fences with ease. His 193 OPS+ would set a new career high, displacing the 171 OPS+ he posted in 2017 when he won AL Rookie of the Year and buzzed in behind only Jose Altuve in MVP voting.
That success is a welcome sight for Yankees fans yearning for the franchise's first World Series title since 2009, but it might be even more rewarding for Judge himself. The 30-year-old bet on himself during the offseason by turning down a lucrative contract extension, and he's setting himself up rather nicely for a big payday at the conclusion of the 2021 campaign.
Transitioning from the Atlanta Braves to the Los Angeles Dodgers, 32-year-old Freddie Freeman inked a six-year, $162 million deal this winter. Kris Bryant joined the Colorado Rockies on a seven-year, $182 million contract at 30 years old. George Springer, playing out his age-32 season with the Toronto Blue Jays, is in the midst of a six-year, $150 million pact signed one year earlier.
Could Judge leave those numbers in the dust? Is his success sustainable? The latest episode of Baseball 360, hosted by Sportscasting's Mike Calendrillo, dives into all of this and so much more, including the details of the negotiations that preceded the unabashed mashing.
Check out the video in full up above, and, well, mash that subscribe button like you're Judge connecting on yet another heater over the plate.