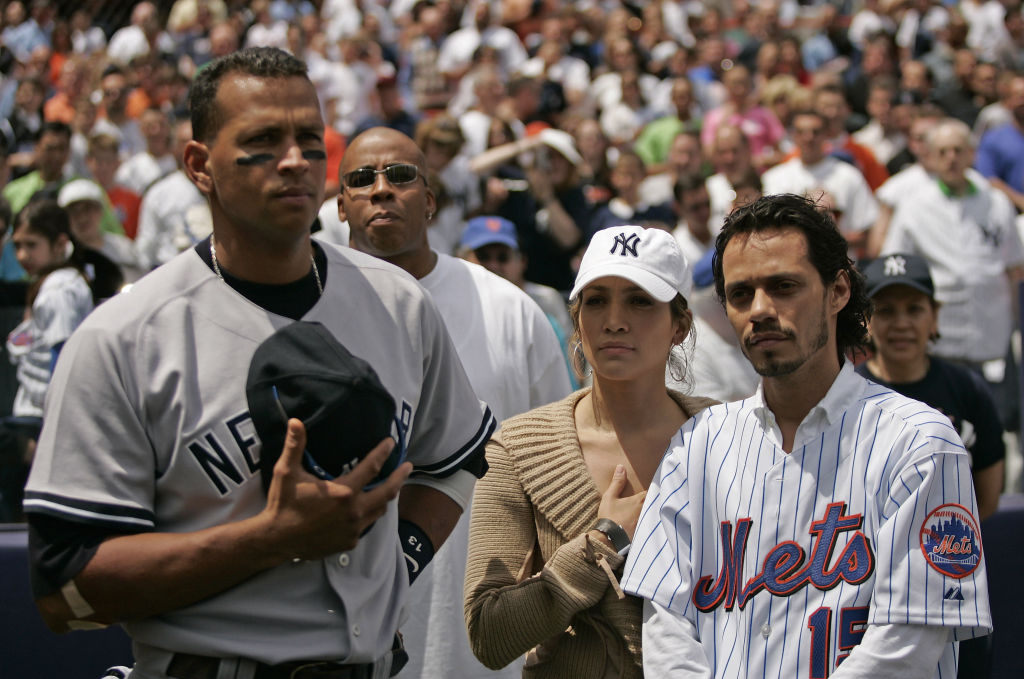 Alex Rodriguez and Jennifer Lopez Planning to Buy New York Mets
Former Yankees star Alex Rodriguez and fiancee Jennifer Lopez are in the process of putting together a team of investors to purchase the New York Mets.
Three years ago, former New York Yankees shortstop Derek Jeter led an investment group in the purchase of the Miami Marlins. Jeter's former teammate Alex Rodriguez appears to be following the same path and is teaming up with his superstar fiancée Jennifer Lopez in an attempt to purchase the New York Mets.
Alex Rodriguez earned over $400 million in his playing career
When the Seattle Mariners selected Alex Rodriguez as the no. 1 overall pick in the 1993 MLB draft, the 17-year-old kid from Florida signed a three-year contract worth $1.3 million that included a $1 million signing bonus. It was just an appetizer of what was to come. 
After seven seasons in Seattle, including four All-Star appearances, Rodriguez left the northwest for Texas signing with the Rangers for a record 10-year $252-million deal. Rodriguez played just three seasons with the Texas Rangers before bringing his talent and salary to the Bronx and the New York Yankees.
From 2004-2016 Rodriguez starred for the Yankees, where he earned league MVP honors in 2005 and 2007. He also won the only World Series title of his 22-year career with New York in 2009. Rodriguez hung up the spikes after the 2016 season and had earned over $450 million throughout his career. 
A year after retirement, Rodriguez was linked with entertainer Jennifer Lopez. In 2019, the couple announced their engagement scheduled for late 2020, and Rodriguez reportedly purchased a 15-carat engagement ring worth more than $1 million.
Alex Rodriguez and Jennifer Lopez planning to buy New York Mets
According to a report in the New York Post, Alex Rodriguez and Jennifer Lopez are actively in the process of trying to raise funding for a bid on the New York Mets. 
The power couple is reportedly working with JPMorgan Chase and managing director Eric Menell, who is the co-head of North American media investment banking, and trying to assemble an investment group to purchase Rodriguez's former cross-city rival. 
Like other athletes, including former Yankees teammate Derek Jeter, Rodriguez and Lopez would bring in other partners for the deal as their combined net worth is in the $700-million range. 
The Wilpon family currently owns the Mets and indicated they were trying to sell up to 80 percent of the team to hedge fund titan Steve Cohen in a deal that valued the club at $2.6 billion. That deal fell apart when Cohen wanted to amend the terms.
Lopez and other celebrity sports team owners
Interestingly, this would be Lopez's second stake in the ownership of a professional sports team and Rodriguez's first. 
More than a decade ago, Lopez and then-husband entertainer Marc Anthony purchased a share of the Miami Dolphins a month after Gloria Estefan and husband producer Emilio Estefan invested in the team. At the time, Anthony and Lopez had joined forces in other professional ventures as well, including a fashion line at Kohl's department store. The purchase of the Dolphins just added to their portfolio.
Lopez now appears to be doing the same with Rodriguez. Last year, the couple teamed up as business partners with Fitplan, a fitness app that provides its users with videos, nutrition plans, and community advice from well-known fitness experts.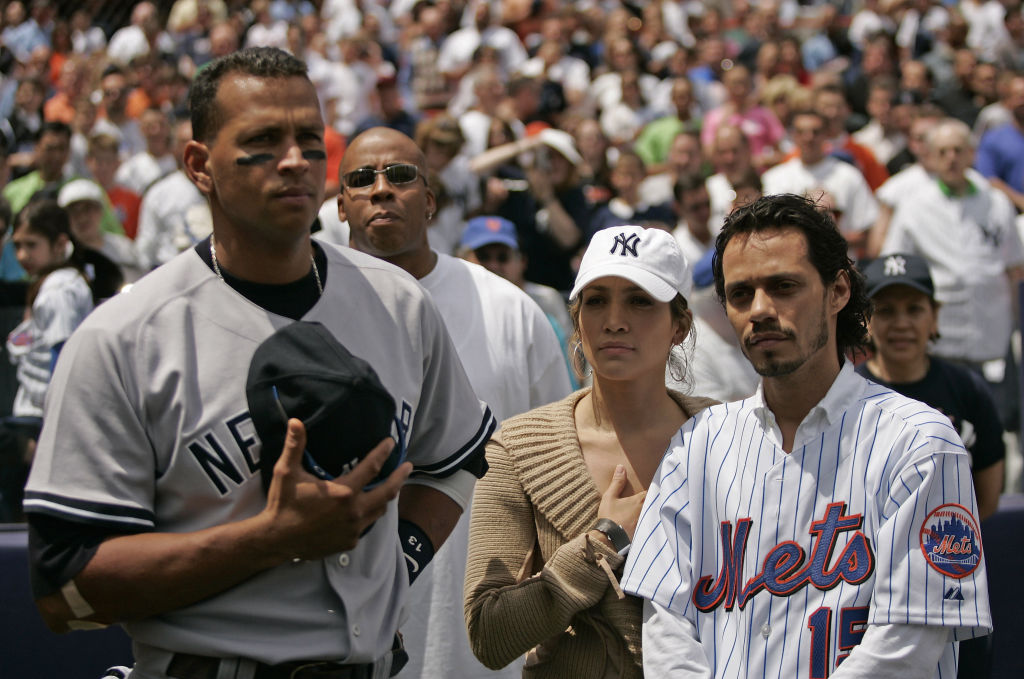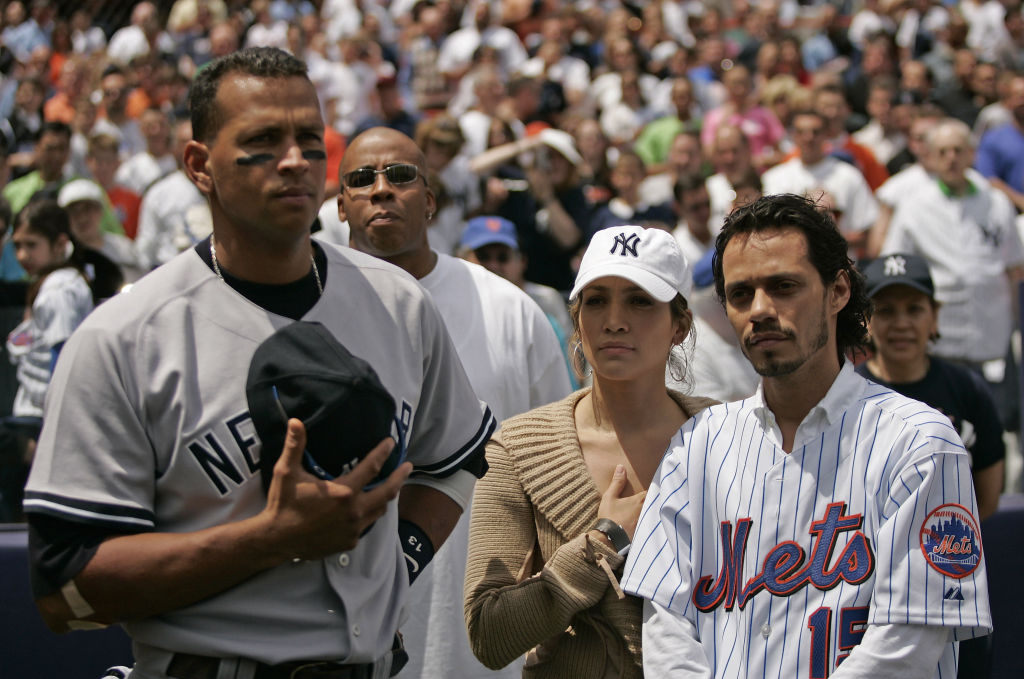 A deal to purchase the Mets would add to the pair's growing portfolio and makes the most sense for Rodriguez despite his many successful years in the Bronx. Although he grew up in Florida, he was always a Mets fan and mentioned his love and interest in purchasing the team in March when he appeared on The Tonight Show with Jimmy Fallon.
"I will say this, if the opportunity [to buy the Mets] came up, I would certainly look at it," Rodriguez told the late-night talk show host.
If Rodriguez and Lopez can pull together the right team of investors, it will be interesting to see if the deal goes through and just how Yankees fans will react. A Bronx cheer might be in order.