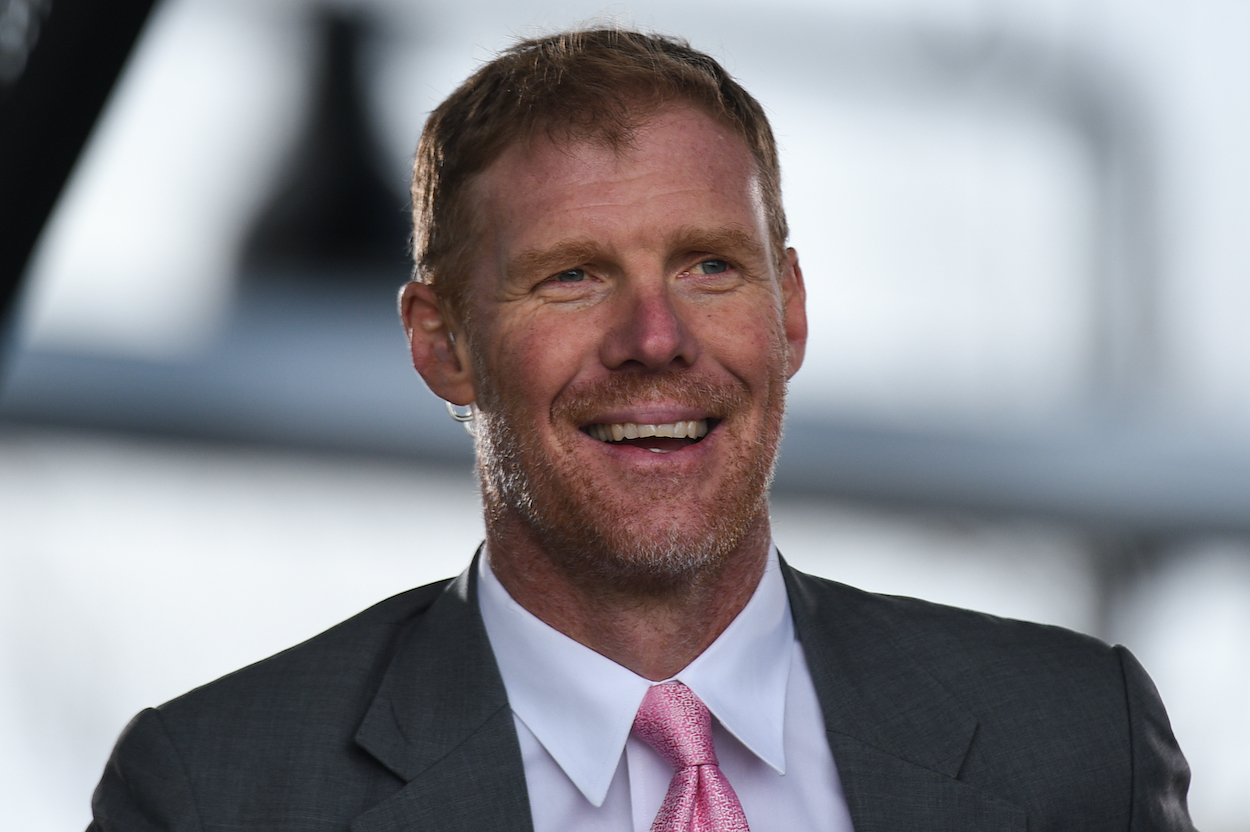 Alexi Lalas Encountered Something That Left Him at a Loss for Words and in Tears on Live Television
Alexi Lalas is never at a loss for words but that's what happened on Sunday night after the U.S. defeated Mexico.
Alexi Lalas is never short on words. The former soccer star and current Fox analyst always has a lot to say about the U.S. and its performances, and it's not always positive. On Sunday night, the unthinkable happened and Lalas was rendered speechless. Even more interesting, the fiery American star of the 1994 World Cup got emotional and teared up on live television. 
The U.S. Men's National Team defeats Mexico to capture Gold Cup
Nobody gave the Americans a chance. Why would they? Heading into the Gold Cup final, U.S. head coach Gregg Berhalter had managed to navigate through the tournament using a youthful and very inexperienced squad. Absent stars Christian Pulisic and Gio Reyna, Alexi Lalas, and other pundits referred to it as the "B" or "C" team.
With only four players on the roster from the team that won the CONCACAF Nations League Final just over a month ago against Mexico, the underdog Americans hung tough against the veteran-laden Mexican roster. El Tri had more than its share of scoring opportunities in the first half, but U.S. goalkeeper Matt Turner denied the rivals, and in the process, made an argument to become the No. 1 netminder for the Americans. 
When it was all said and done, the 27-year-old Turner pitched another shutout, and 24-year-old Miles Robinson became a hero late in extra time, heading in a corner kick that propelled the Americans to the unexpected victory and, by most accounts, making them the top dog in CONCACAF heading into World Cup qualifying.  
Alexi Lalas gets emotional after Americans defeat Mexico
Lalas is unquestionably one of the most opinionated voices in sports, let alone soccer. On Sunday night, Lalas couldn't hide his excitement at halftime with the young Americans holding tough in a scoreless tie against their rivals from south of the border. He kept saying that victory was there for the taking.
After the final whistle blew following 30 minutes of extra time, and the Americans victorious, Lalas revealed a side rarely seen. He was too emotional to speak and had tears in his eyes.
Once able to compose himself, Lalas shared why he was feeling so emotional and tried to put it into perspective. 
"It was awesome. It was wonderful. And it's just a game and there will be other games against Mexico. I don't know. It's everything," Lalas said, looking back over his shoulder. "It's this incredible crowd. It's the way that they…It's America. It makes me very happy and very proud. I know it's just sports, and it's just soccer and all that." 
Lalas has blasted team in not-so-distant past
You'll be hard-pressed to find anyone more passionate about American soccer than Lalas. Last night's display revealed as much. The former defender who made 96 appearances for the U.S. team during the 1990s also isn't afraid to call out the Americans when he believes they aren't performing at an acceptable level. That happened three years ago when the team failed to qualify for the World Cup.
"Are you going to continue to be a bunch of soft, underperforming, tattoed millionaires?" he said back in 2017. "You are a soccer generation that has been given everything; you are a soccer generation who's on the verge of squandering everything."
Lalas wasn't wrong. The failure to qualify for the World Cup was a low point for the U.S. Men's National Team. However, to the organization and Berhalter's credit, they've turned things around and are tops in CONCACAF. 
Now the real work begins with World Cup qualifying starting next month. And you can bet if the squad doesn't look as good or better than the "B Team" did in the Gold Cup, Lalas will be more than happy to let them know about it.  
Like Sportscasting on Facebook. Follow us on Twitter @sportscasting19.