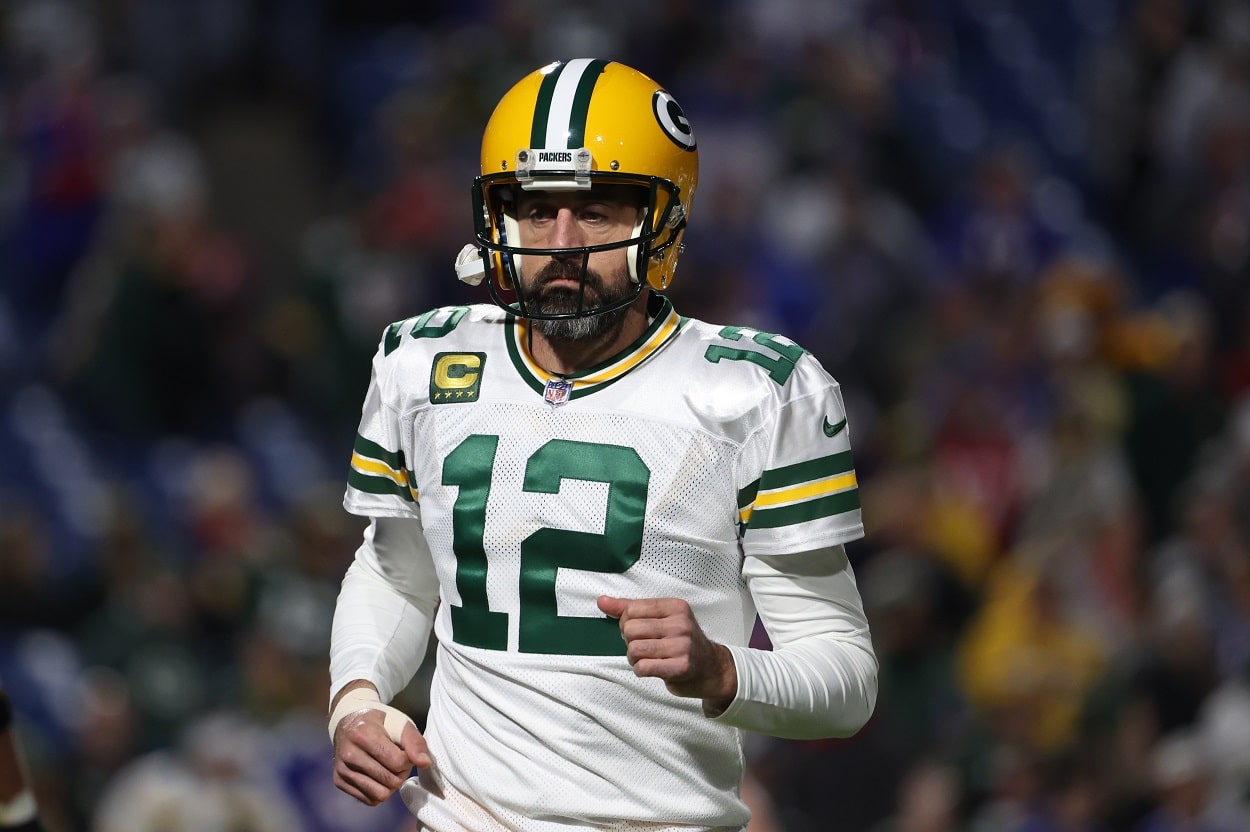 Bad Karma Has Officially Crushed Aaron Rodgers' Chances of Bringing the Lombardi Trophy Back to Green Bay
Aaron Rodgers is in the midst of arguably his worst season with the Green Bay Packers.
The universe has a funny way of working. 
Following an ayahuasca-enhanced offseason that included rampant trade rumors, retirement speculation, and a record-setting extension, Aaron Rodgers has gone from being the best player in the NFL to a shell of himself. 
The four-time league MVP not only looks less enthused and less effective than at any point during his decorated 18-year career, but the Green Bay Packers look poised to miss the playoffs for the first time with Matt LaFleur as head coach. 
While Rodgers doesn't deserve all of the blame for the Packers' pathetic 3-6 record, it's impossible to overlook his impact on the organization and not come away thinking that karma has come back to bite the future Pro Football Hall of Famer.
After all, even if you aren't a firm believer in the idea of bad juju, it's undeniable that Rodgers' drama-filled offseason and expensive contract have both played pivotal roles in the current state of the franchise. And barring a miraculous turnaround and significantly better injury luck, Green Bay seems bound to finish the season the same way it has for the last 11 years: without a Super Bowl championship.
Aaron Rodgers' uncharacteristically awful day led to a fifth straight loss for Green Bay
Despite allowing a mere 254 total yards to Jared Goff and Co., the Packers traveled back to Wisconsin with their fifth consecutive loss. The lowly Detroit Lions picked up just their second win of the season by holding Green Bay to a mere three field goals in the 15-9 victory at Ford Field. 
Needless to say, it was a brutal day at the office for a Packers offense led by the highest-paid player in the NFL. In fact, it's fair to say Green Bay's $50 million quarterback had one of the worst performances of his mostly dominant career. 
Rodgers may have thrown for 291 yards, but he also completed three passes to Lions defenders in the embarrassing defeat to a Detroit team that entered Week 9 on the heels of its own five-game losing streak. Considering two of his picks occurred in the end zone, it's safe to say the 38-year-old directly cost his team a win while lowering the Packers' odds of earning a postseason berth. 
With an absurdly low 36.3 QBR through nine games, Rodgers is clearly in the midst of his most challenging campaign as a pro. However, you won't find many people feeling particularly sorry for him. 
On the contrary, his uncharacteristically ineffective play and his team's uncharacteristically awful record can be seen as some measure of justice from the football gods.
A bad case of karma has taken the reigning MVP out of the championship hunt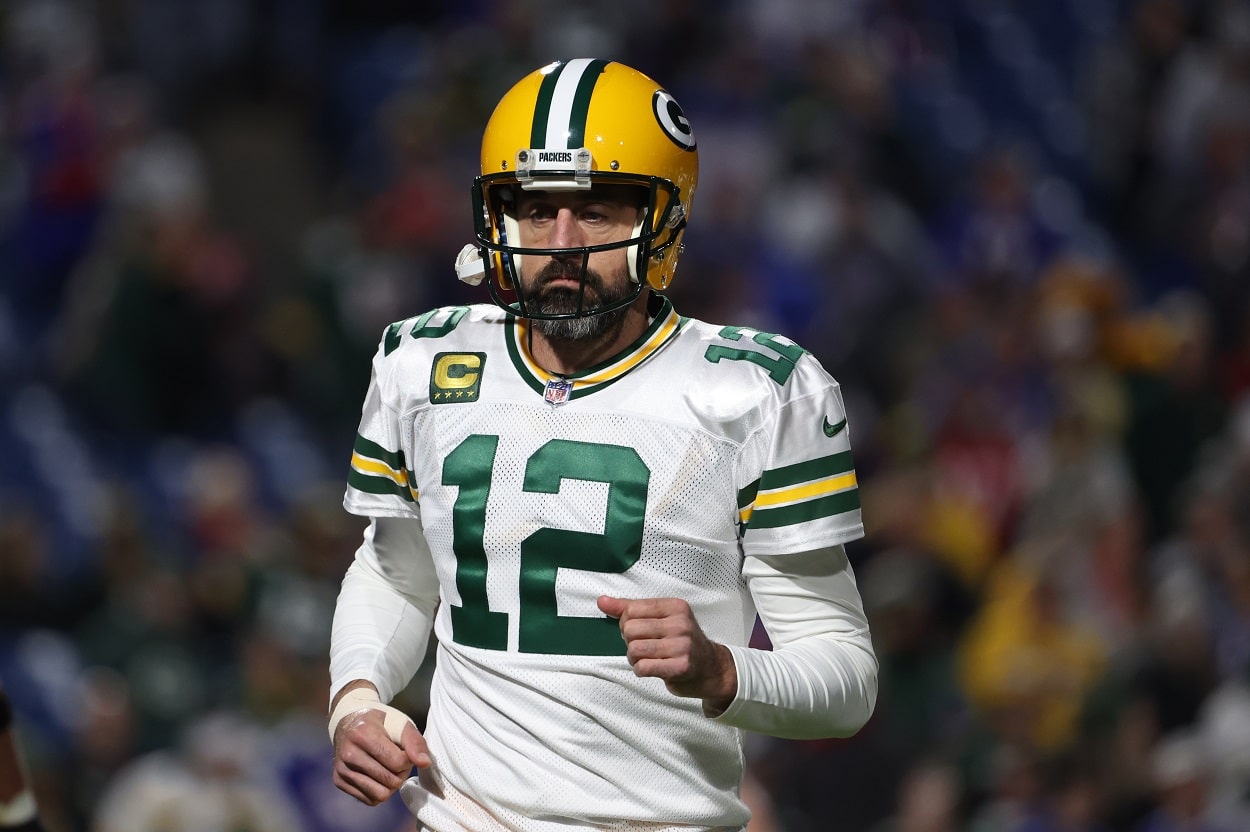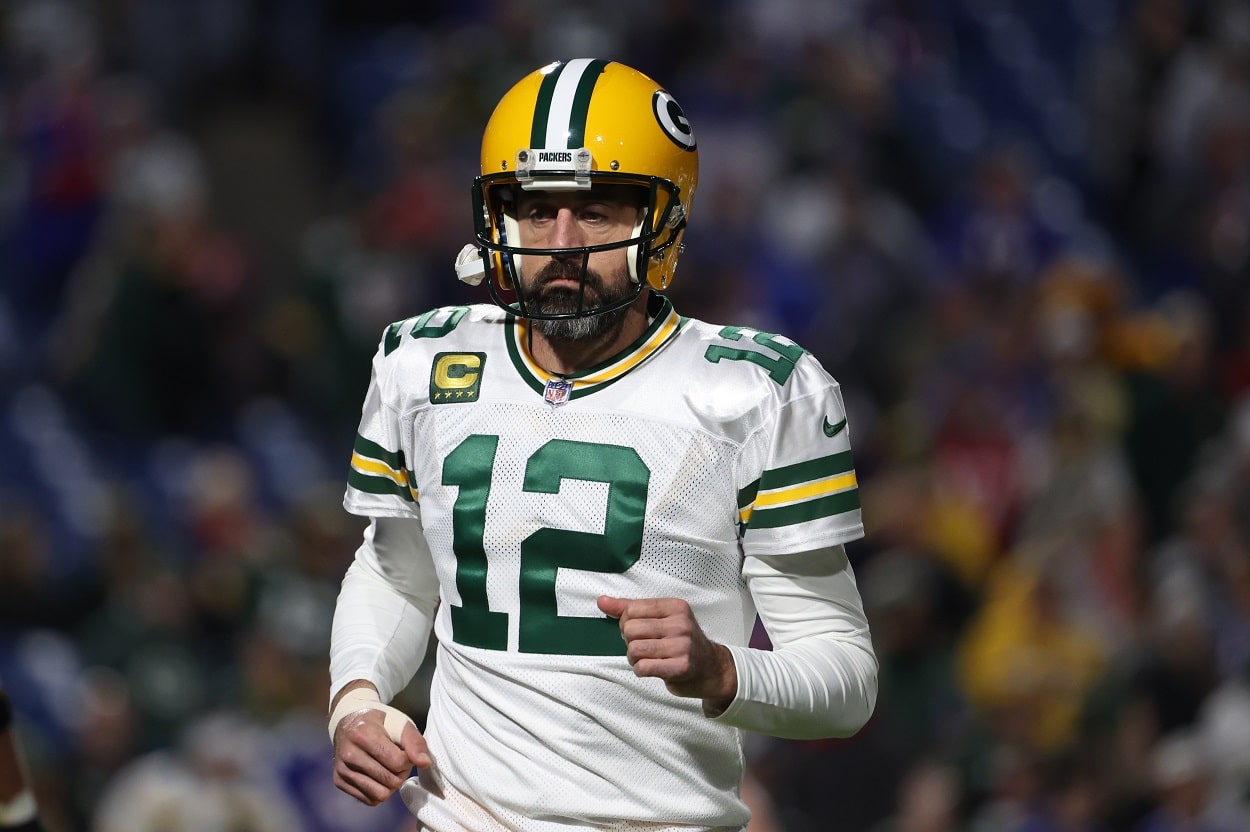 Things change quickly in the NFL. 
In the case of Aaron Rodgers, he's gone from winning MVP trophies in successive seasons to seeing his numbers drop dramatically across the board. Of course, his statistical slide can partially be attributed to a supporting cast that clearly isn't championship-caliber. 
Ironically, though, the fact the Packers don't have a true No. 1 wide receiver has a lot to do with the fact they decided to go all-in on Rodgers. By signing their longtime leader to a three-year, $150 million contract, the team invested significant financial resources to keep an aging quarterback with questionable commitment. However, doing so ultimately cost them Davante Adams, Rodgers' favorite target and one of the best overall receivers in football. 
With the team rolling with veteran Allen Lazard, the oft-injured Sammy Watkins, and unpolished rookie Christian Watson, the results have been even worse than Green Bay fans could have imagined. Coming off a year in which they finished 10th in scoring at 26.5 points per game, the Packers have plummeted to 27th with a paltry 17.1 points per game.  
As if not having adequate weapons wasn't a big enough problem, Rodgers' team has suffered multiple setbacks that continue to cripple their chances of playing in January. From losing top pass rusher Rashan Gary to a torn ACL to potentially losing cornerback Eric Stokes for the season, injuries have ravaged a defense that doesn't have a ton of depth. 
Meanwhile, the offense has also dealt with significant hurdles. Left tackle David Bakhtiari, who tore his ACL two years ago, has struggled to regain the form that once made him arguably the best player at his position for several seasons. Plus, dual-threat running back Aaron Jones hurt his ankle against the Lions, and promising rookie Romeo Doubs will miss time with a high-ankle sprain. 
Ultimately, the Packers face an uphill battle to overcome injuries to key starters. And without ready-made reinforcements, it's hard to see the team improving enough in November and December to catch the 7-1 Minnesota Vikings for the NFC North title.
Currently the No. 12 seed in their conference, the Packers appear closer to picking in the top 10 of the 2023 NFL Draft than making any sort of legitimate run at the Lombardi Trophy. 
Have thoughts on this topic? Keep the conversation rolling in our comments section below.