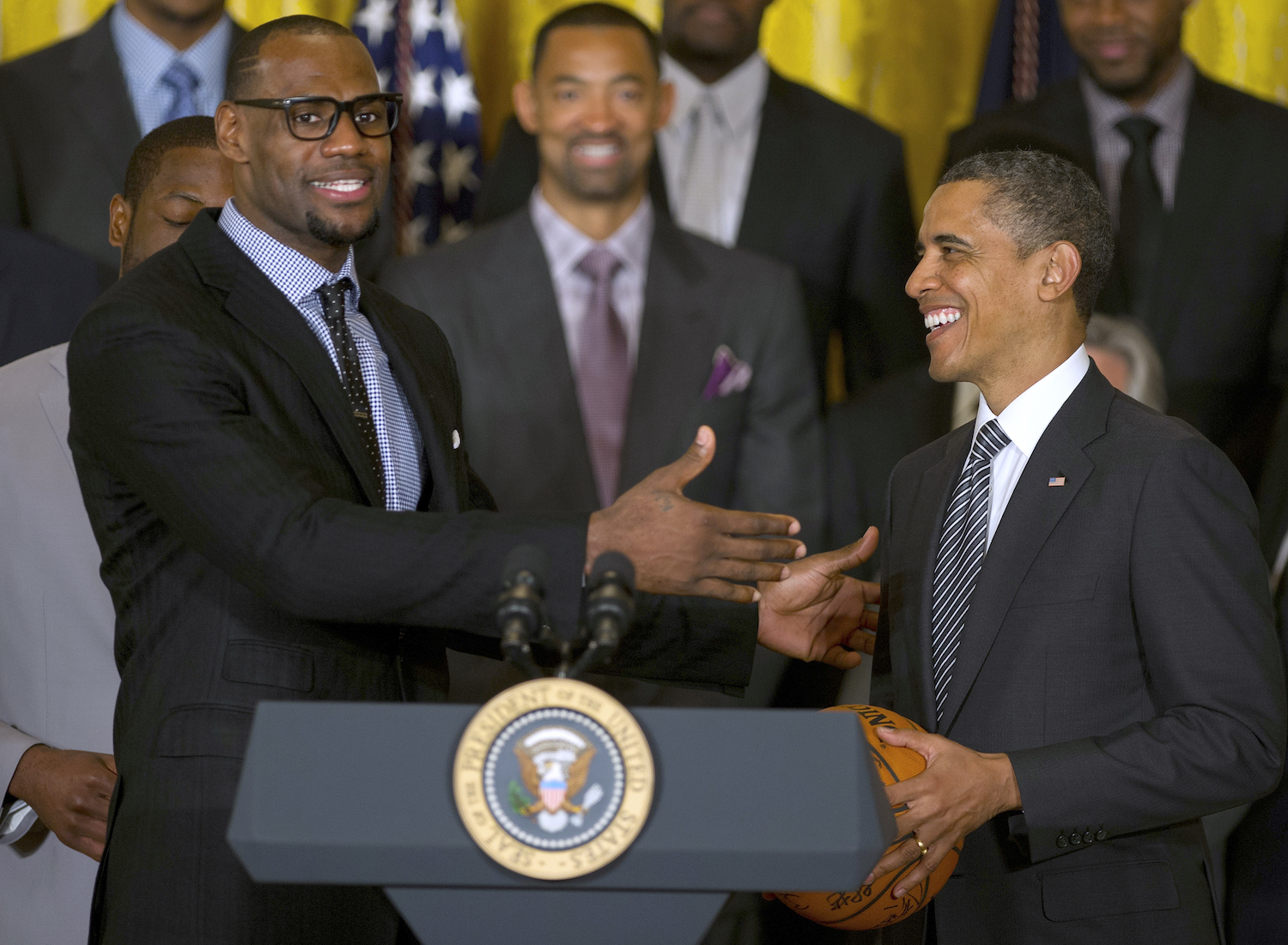 Barack Obama Praises LeBron James and Others for Leading New Wave of Athlete Activism
LeBron James and Barack Obama had an intriguing conversation on "The Shop" where they discussed racism, protests during NBA playoffs, and how today's athletes have become activists.
LeBron James spent more than three months in the Orlando bubble ending with his fourth NBA title. During that time, the four-time NBA champ spoke out against racial injustice, almost quit the season in protest because of it, but ultimately decided against it after consulting with his friend Barack Obama. James discussed all of this and much more with Obama and Maverick Carter in a special election edition episode of his HBO series "The Shop," which aired on Friday.
LeBron James details challenges of the bubble
LeBron James and the rest of the NBA players watched helplessly as the league shut down on March 11. Like the rest of the world, the players retreated to their homes for months. 
Finally, on July 7, players began arriving in Orlando to resume play. For the next three months, James and the Lakers remained in the bubble as they completed the regular season and finished off their run with the organization's 17th NBA title on October 11, seven months to the day after the league closed.  
"It was challenging. You're so away from your norm. You're away from your family, away from your kids, away from your own bed, everything that you're so accustomed to," James said. "Even when you travel to go on the road, the longest you may do is a four or five-game road trip, maybe 10 days at the max. At the end of this trip that we just did, we went 96 days in the bubble. 
"It's a whole another level of challenging where your mind starts to tell you 'I can't do this,' or your mind starts to vary on what's important, what's not important. Should I be in here? You see the things that's going on off the floor as well, and you start to think—is basketball the most important thing right now? I was proud of our players. Not only were we playing the game of basketball, we were having discussions every single day about what's going on in the communities, from police brutality to racism, to voter suppression."
LeBron James talks about how he almost walked away from season
The discussions between LeBron James and his Lakers teammates weren't isolated. Similar conversations were happening with other teams that remained in the bubble. That became quite clear on August 26, during the first-round of the playoffs and just days after the shooting of Jacob Blake in Wisconsin when the Milwaukee Bucks boycotted their contest against the Orlando Magic. It was the first domino to fall. 
Then, players for the Houston-Oklahoma City game and Lakers-Portland game followed suit. The WNBA, MLS, NHL, and MLB did the same.  
"When Milwaukee did what they did and rightfully so, we understood that there was no way none of us could go on the floor. We stand as a brotherhood," James said. "We are a brotherhood in our league and we stood with the Milwaukee Bucks and what they wanted to do. But there was a time where we were ready to leave, too, the Lakers, myself included. We were ready to leave. We were trying to figure out, if we leave or if we stay, what is our plan? What is our call for action."
Obama intervenes and works with players to resume season with plan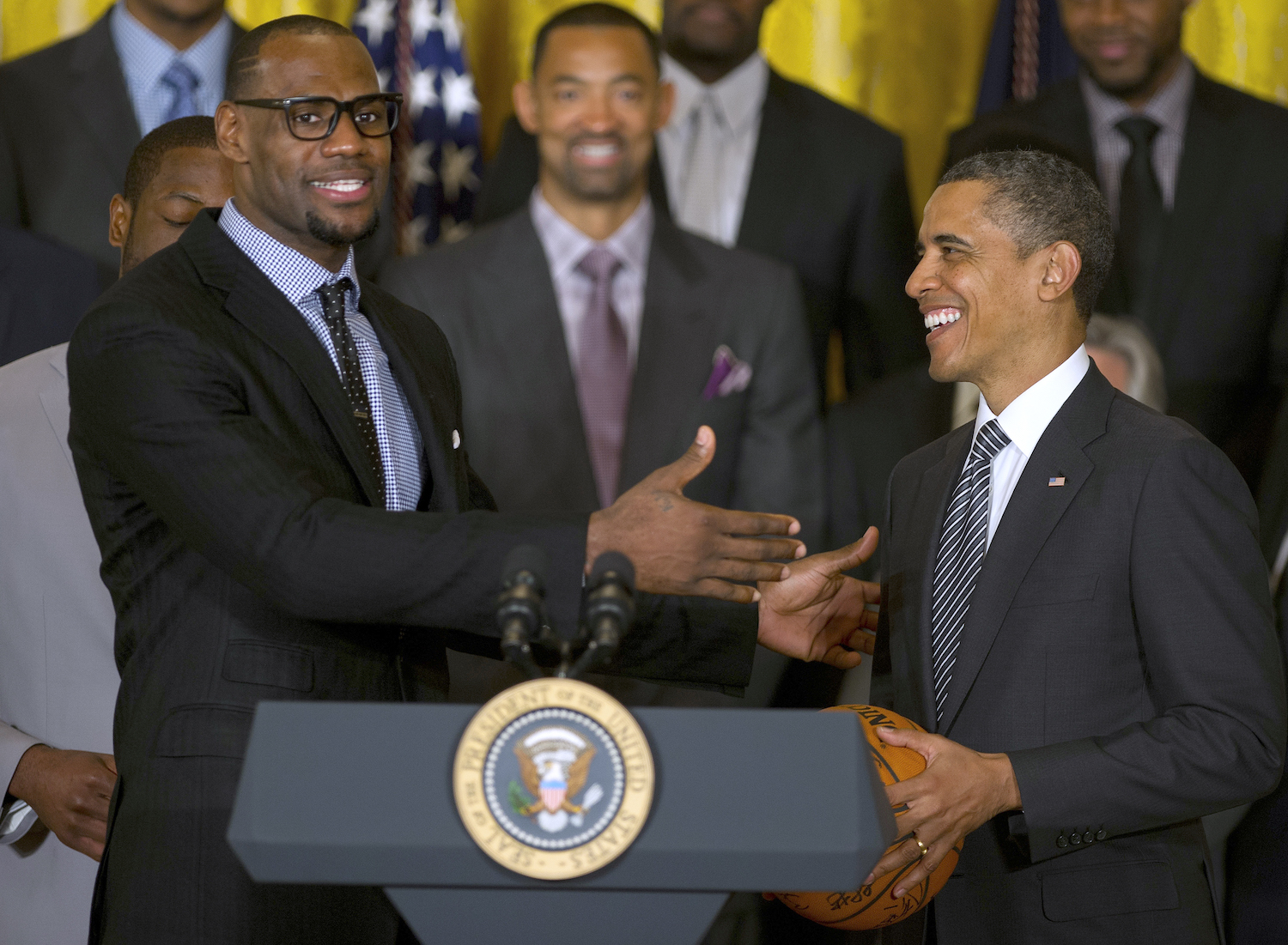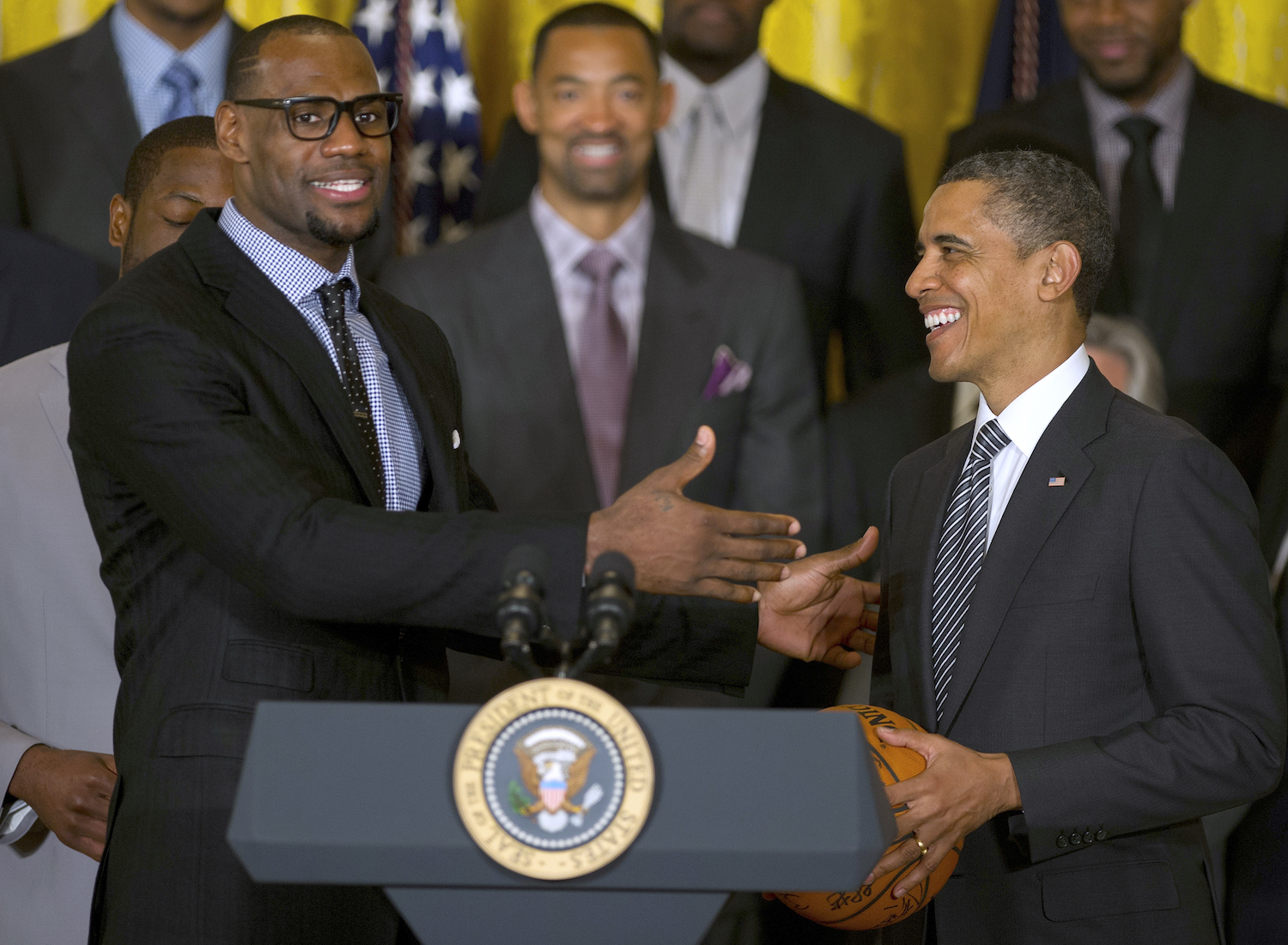 LeBron James said during the middle of those chaotic times, he could think of just one person to call to help them navigate through the situation. James, Chris Paul, Carmelo Anthony, and Russell Westbrook, joined together and called his friend Barack Obama around midnight. 
"The conversation we had was along the lines of what LeBron spoke about. Protest is useful in terms of raising awareness. But, given the powers that the NBA players had, you use that platform to see if you can start asking for some specifics," Obama said. 
"This isn't something that's just a one-off, sadly, we've seen this happen again and again. One of the suggestions that I had for the players was, is it possible for you guys to set up an office that allows you on an ongoing basis to take on best practices that are going to start making incidents like this less likely? As I told them, though, it's not going to be solved over night. This is something that you've got to stay on. You've got to keep on moving."
Obama said he's been happy to watch James working with his organization, More Than a Vote, and his wife Michelle, to get people registered, educated, and understand the connection between voting and reform. He said the combination of protests and going to the polls has been the best outcome possible. 
The former president also said he's encouraged to see—after a time of relative inactivity from Black athletes on the activism front—LeBron James and others pick up the flag that has been raised and carried by boxer Jack Johnson, Jackie Robinson, Muhammad Ali, Bill Russell, and Arthur Ashe. He said their actions, like getting people out to vote, will result in positive change and make an impact much more important than any game ever will.