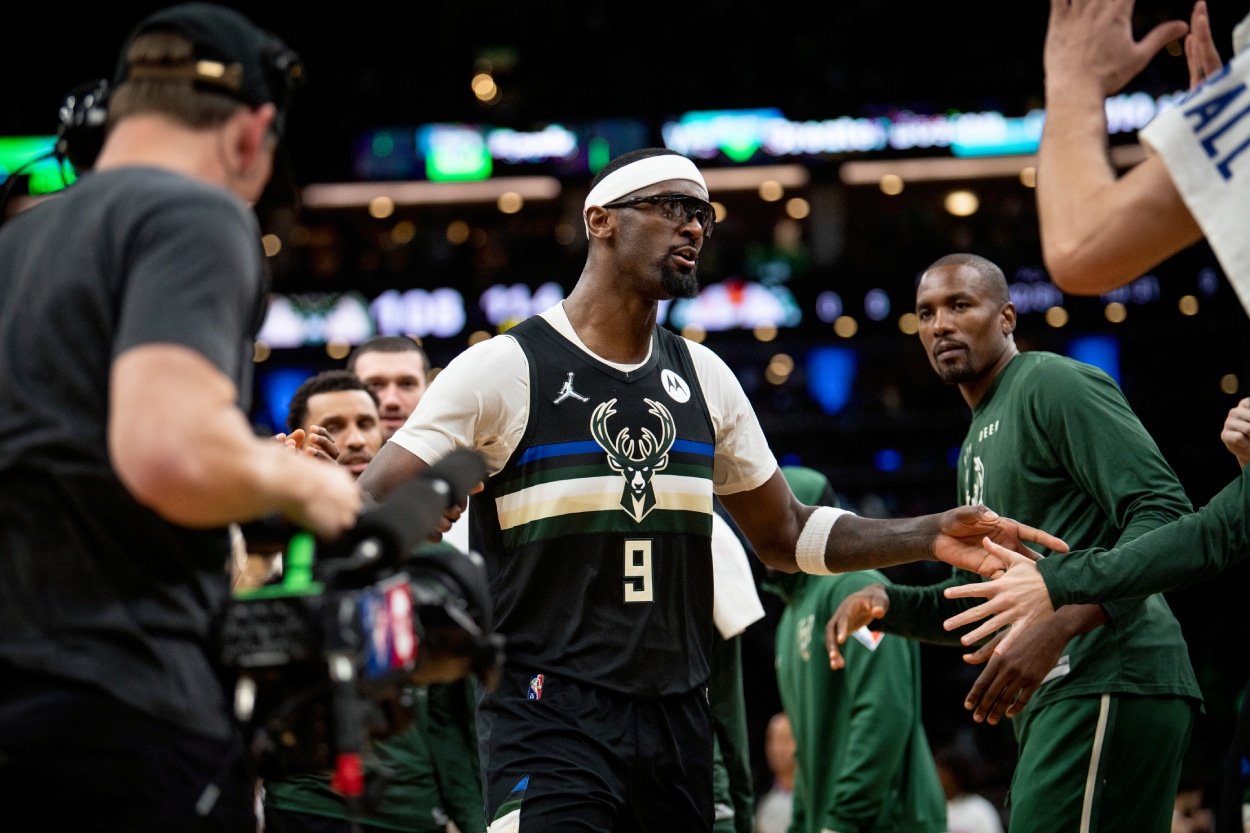 Bobby Portis and the Milwaukee Bucks Thankful He Took His Mother's Advice on Becoming a Garbage Man
Bobby Portis came up big for the Milwaukee Bucks in the waning seconds of Game 5.
Veteran Bobby Portis put the finishing touches on Wednesday night's thrilling Milwaukee Bucks victory over the Boston Celtics. Portis grabbed an offensive rebound off a Giannis Antetokounmpo missed free throw in the waning seconds for the game-winning basket in a crucial Game 5 of the Eastern Conference Semifinals.
While Antetokounmpo grabs most of the headlines for the Bucks, it's guys like Portis who make a difference. If not for the advice of Portis' mom, the Bucks might not be ready to close out their series with the Celtics on Friday night.
Bobby Portis knows his role with the Milwaukee Bucks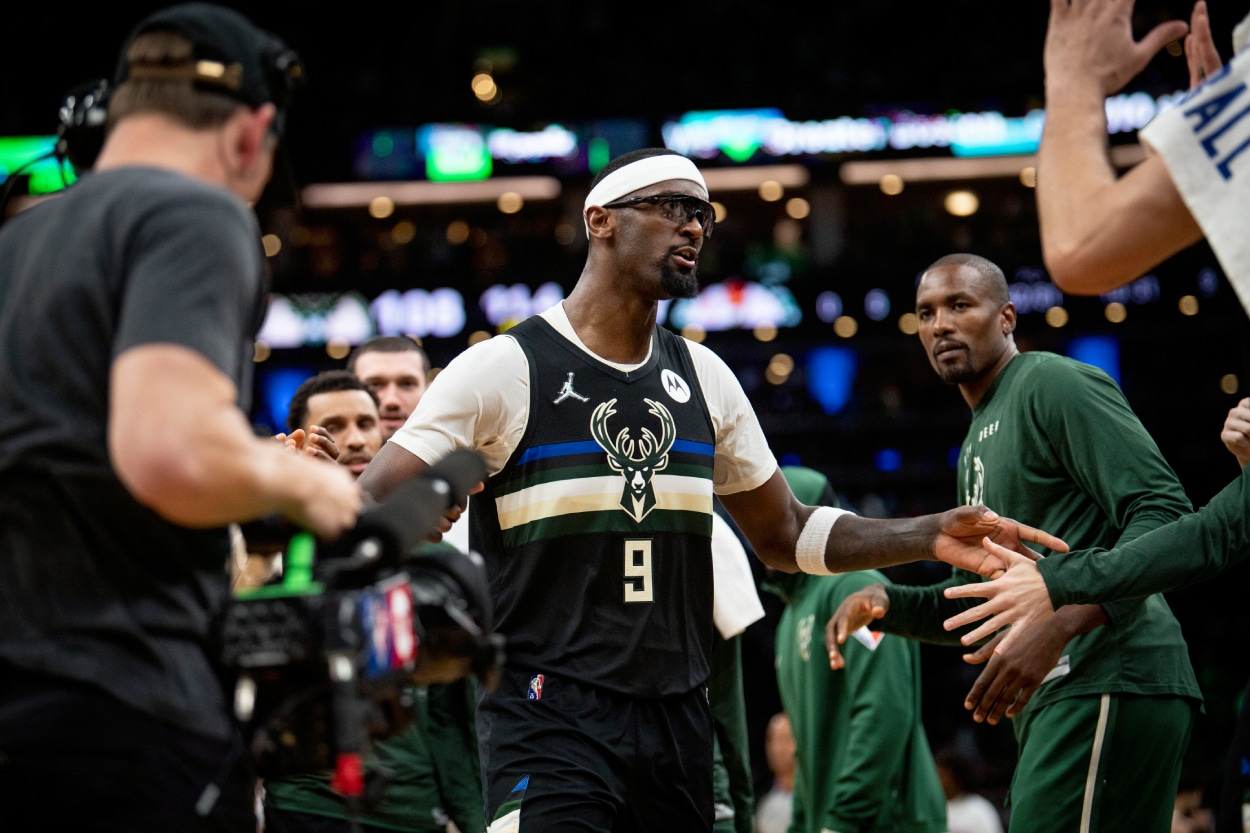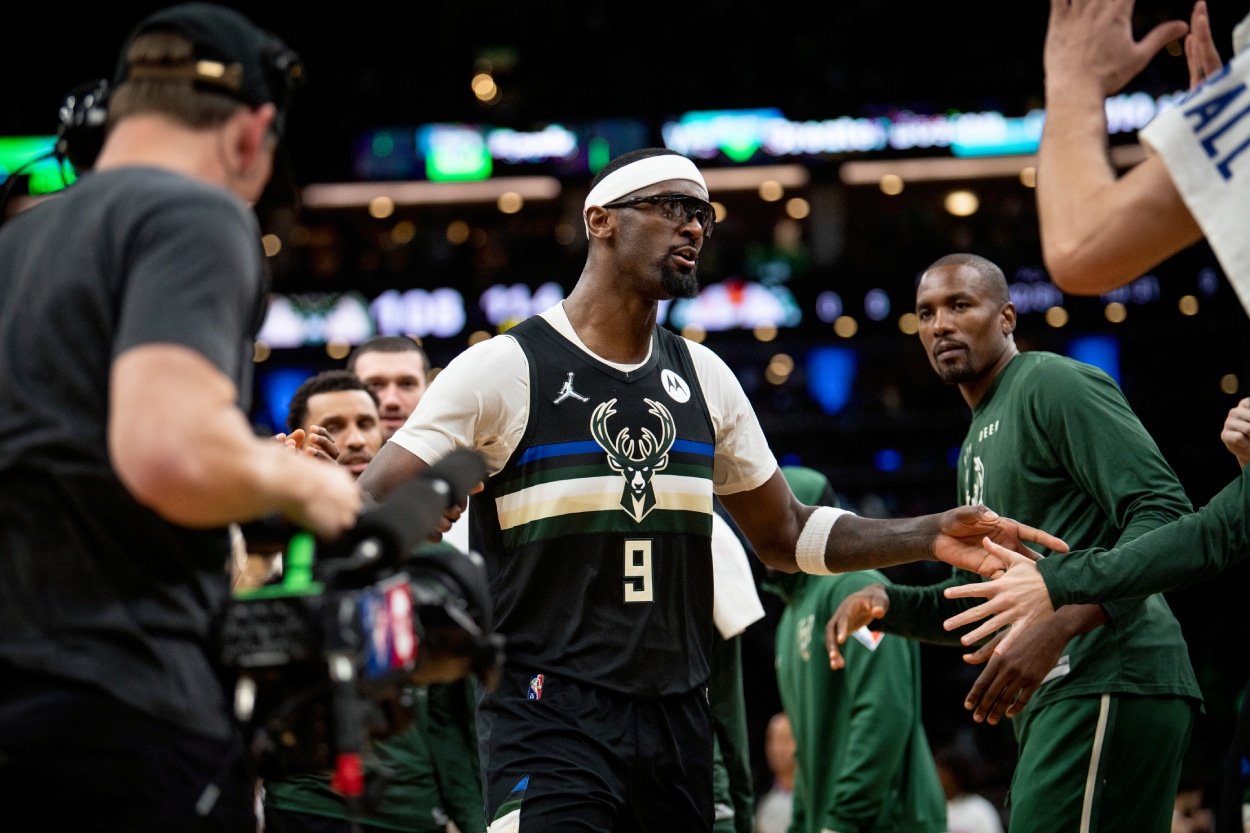 Portis fills his role with the Bucks to perfection. He's not called upon to carry the load, although his numbers are better than average. A reserve for most of his seven-year NBA career, Portis started 59 of the 72 games he played for Milwaukee this season. With Brook Lopez missing much of the season with a back issue, Portis got the call.
This season, the 6-foot-10 forward averaged a career-high 14.6 points and a career-best 9.1 rebounds. He averaged 28.2 minutes. Now that Lopez is getting more minutes, Portis' time has diminished a bit, but his energy and passion hasn't.
Portis came up big in Game 3 against the Chicgo Bulls in the first round of the playoffs. Milwaukee lost Game 2 at home, but Portis made sure the Bucks reclaimed homecourt advantage in Game 3. He put up 18 points and 16 rebounds in 25 minutes as a replacement for Khris Middleton in the starting lineup.
The Bucks know they can count on Portis. And Portis knows his role.
"The playoffs, it's all-in,'' Portis said, per the Chicago Sun-Times after Game3. "Every guy that steps out there needs to know his role and what he needs to do on the floor to impact winning.''
Portis shouts out his mother for her garbage-man advice
During a pivotal Game 5 against the Celtics, Portis came up big again. He didn't put up the big numbers, but he had the most important basket of the game.
His putback off that Antetokounmpo missed free throw won the game for the Bucks on Wednesday. It swung momentum heavily into Milwaukee's favor.
Although he hasn't seen as much action in the playoffs as he did in the regular season, he never lost confidence.
"Play with confidence,'' Portis said to the Sun-Times. "That's the biggest thing. Playing with confidence is a big thing out there on the basketball court, and you know who's confident and you know who's not.''
After the basket that beat Boston, Portis talked about his mother once telling him to be a garbage man.
"Growing up as a kid, I really wasn't very skilled or really had one thing I really did well," Portis said at the postgame press conference, per ESPN. "I was always like a jack of all trades, did everything good but nothing great.
"My mom always told me as a kid just to be a garbage man. Being a garbage man is if you want scoring opportunities and you're not getting the ball passed to you, you go get the ball on the offensive glass. That's one thing my mom always taught me. Shoutout to my mom on that."
The Bucks capitalized on the Celtics mistakes
The Celtics outplayed the Bucks for three and a half quarters on Wednesday. Milwaukee simply played harder and smarter.
The visiting Bucks got 26 points off 17 offensive rebounds, including the fatal two by Portis. The visiting Bucks erased a 14-point, fourth-quarter deficit with a never-say-die attitude.
"Obviously, in Boston you're down 14 in the fourth quarter, people would say everything's against us. But we come together," said Bucks guard Jrue Holiday. "We live and die like that."
On the other side, Celtics guard Marcus Smart knew his team let an important game get away.
"If we box out we win that game," Smart said. "They're the defending champs. They made some championship plays. And now we've got to bounce back."
Like Sportscasting on Facebook. Follow us on Twitter @sportscasting19 and subscribe to our YouTube channel.