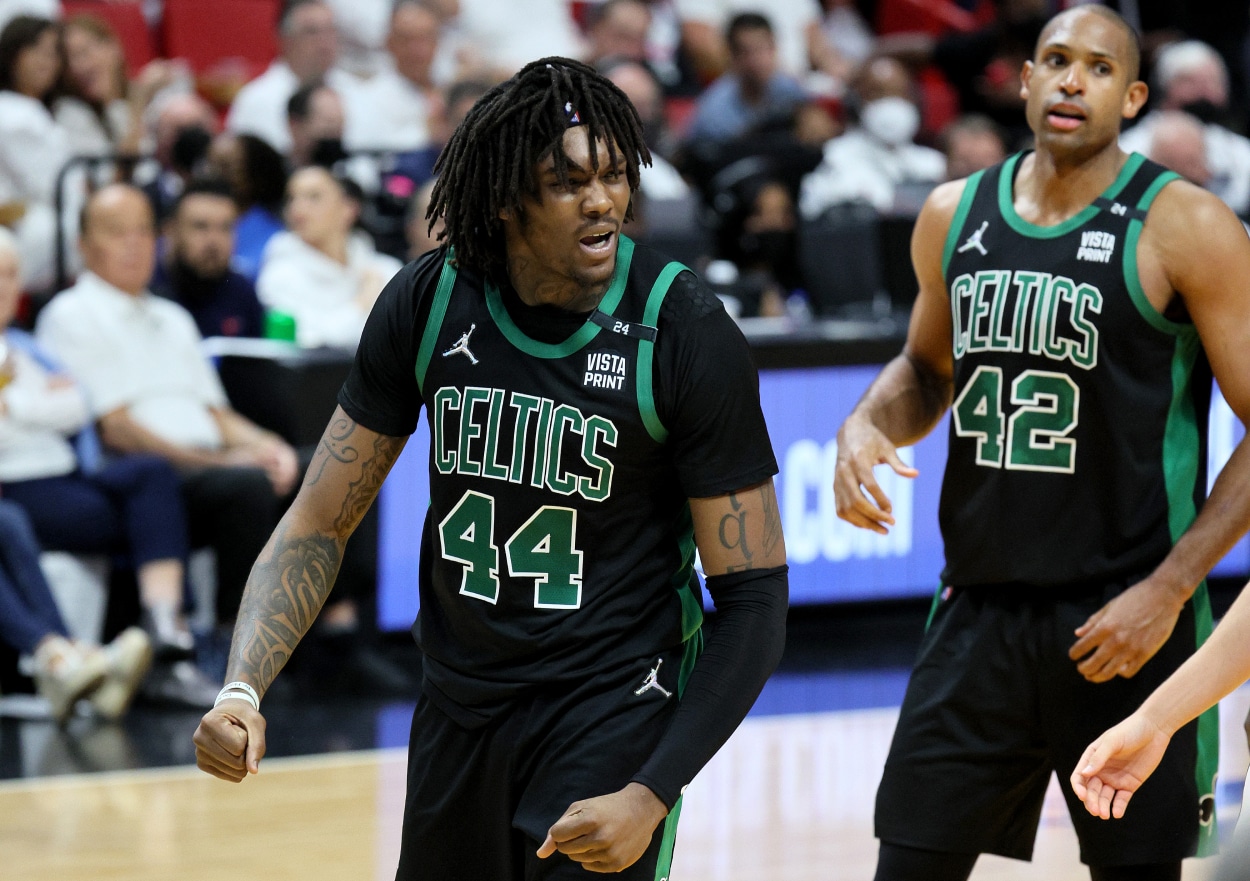 Boston Celtics: Is Robert Williams' Knee Worse Than We Think?
Boston Celtics center Robert Williams reportedly will undergo an arthroscopic procedure on his left knee.
The Boston Celtics aren't having a whole lot of luck with knees this offseason. Three weeks after finding out veteran newcomer Danilo Gallinari has a torn ACL after playing in a FIBA World Cup qualifying game in Italy, the Celtics got some more bad knee news.
Center Robert Williams, who tore the meniscus in his left knee during a late-season game against the Minnesota Timberwolves, will be out of action once again. It was reported Tuesday that Williams, who was hobbled by the knee injury throughout the postseason last year, will miss training camp. He'll likely miss part of the season as he undergoes an arthroscopic procedure this week.
Robert Williams played on a gimpy knee during the Boston Celtics playoff run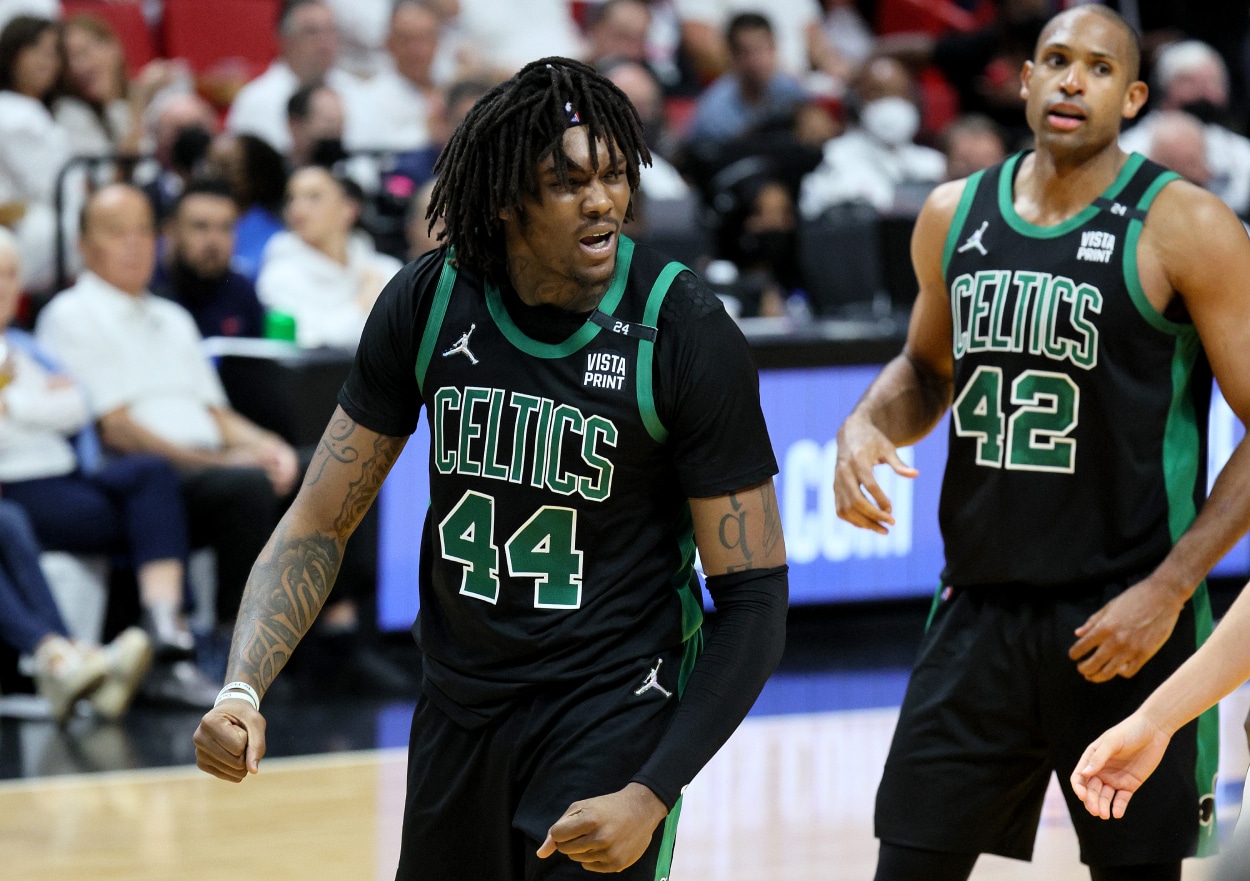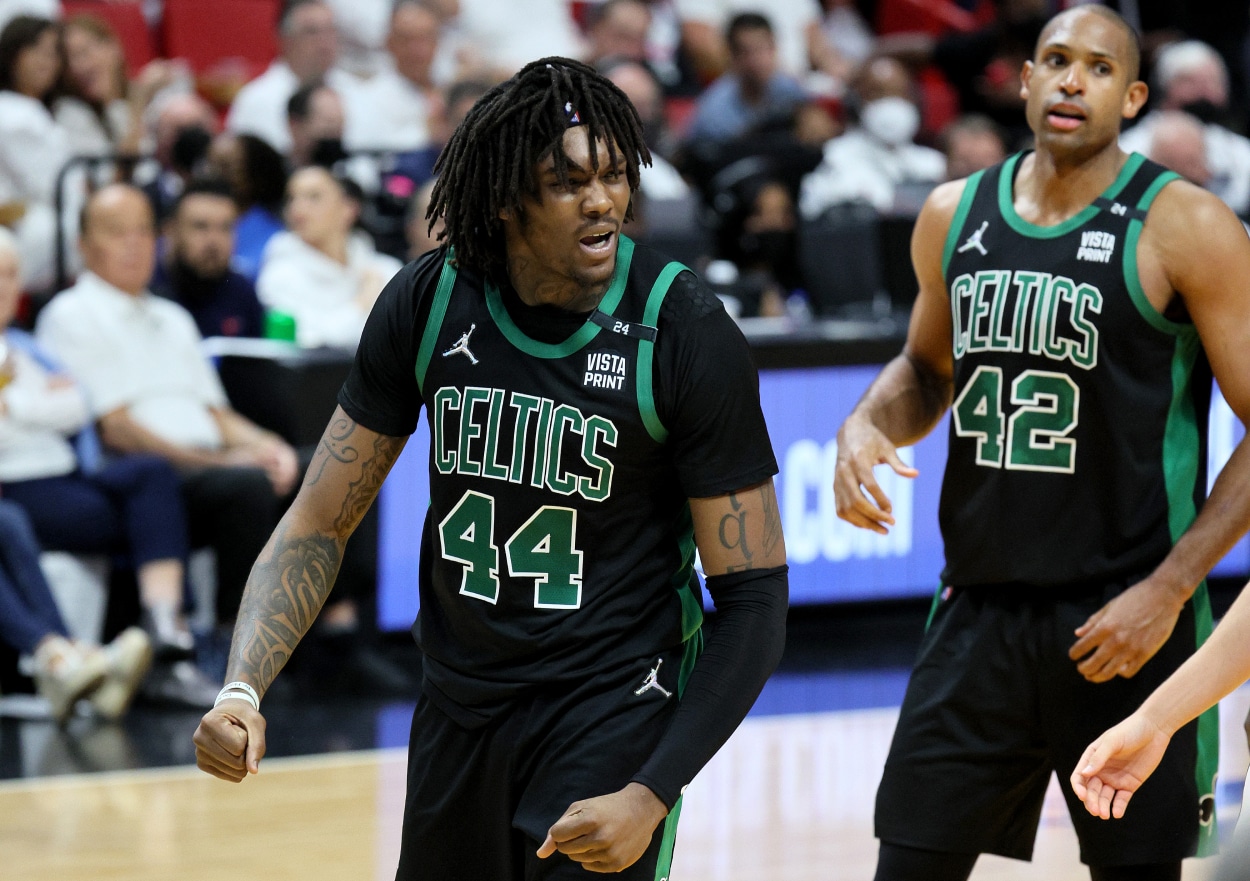 Williams wasn't the same during last year's postseason run as the Celtics reached the NBA Finals for the first time since 2010. He missed the first two games of the first-round playoff series against the Brooklyn Nets but came off the bench to play 15 minutes in Game 3 and 14 minutes in Game 4.
Williams returned to the starting lineup for the first three games of the conference semifinals against the Milwaukee Bucks but didn't see any action in the final four games of the series as his knee acted up. His minutes were limited throughout the rest of the postseason.
Williams is a game-changer when he's in the lineup. He's not Boston's best player, but he could be the most valuable. When the shot-blocking Williams is in the game, opponents have to think twice about driving the lane or moving the ball inside.
He was a candidate for Defensive Player of the Year, an award that eventually went to teammate Marcus Smart. The athletic Williams averaged a career-high 2.2 blocks per game to go along with his career-high 9.6 rebounds.
Offensively, he's no slouch, either. A major lob threat, he made 73.6% of his field goals. He averaged 10.0 points last season.
Is Williams' injury worse than we think?
On Tuesday, ESPN's Adrian Wojnarowski reported Williams will undergo an arthroscopic procedure this week that will likely need 4-to-6 weeks for recovery. He called it a "clean up" of his knee and added he's expected back early in the regular season.
A couple of questions come to mind when hearing about Williams' latest setback. Did the Celtics rush him back? Why did he wait until a week before camp started to have surgery?
Williams clearly experienced some issues with the knee during the end of the series with the Bucks. He never looked the same after that. The season ended in June, and it's possible he took time off from the game and rested his knee. Williams may have experienced more pain as he began working out for the start of camp.
If that's the case, shouldn't Celtics fans be concerned? After a couple of months off, things still aren't right?
Lonzo Ball of the Chicago Bulls underwent surgery to repair a torn meniscus back in January. He's still not ready. According to NBC Sports Chicago, his original timeline was 6-to-8 weeks. He's approaching 6-to-8 months. Ball has rehabbed and rested and still can't go. He played 35 games last year and never returned after his January procedure.
Calling Williams' upcoming procedure a "clean up" might sound comforting, but one can't help wonder if the injury is something much more serious.
Like Sportscasting on Facebook. Follow us on Twitter @sportscasting19 and subscribe to our YouTube channel.