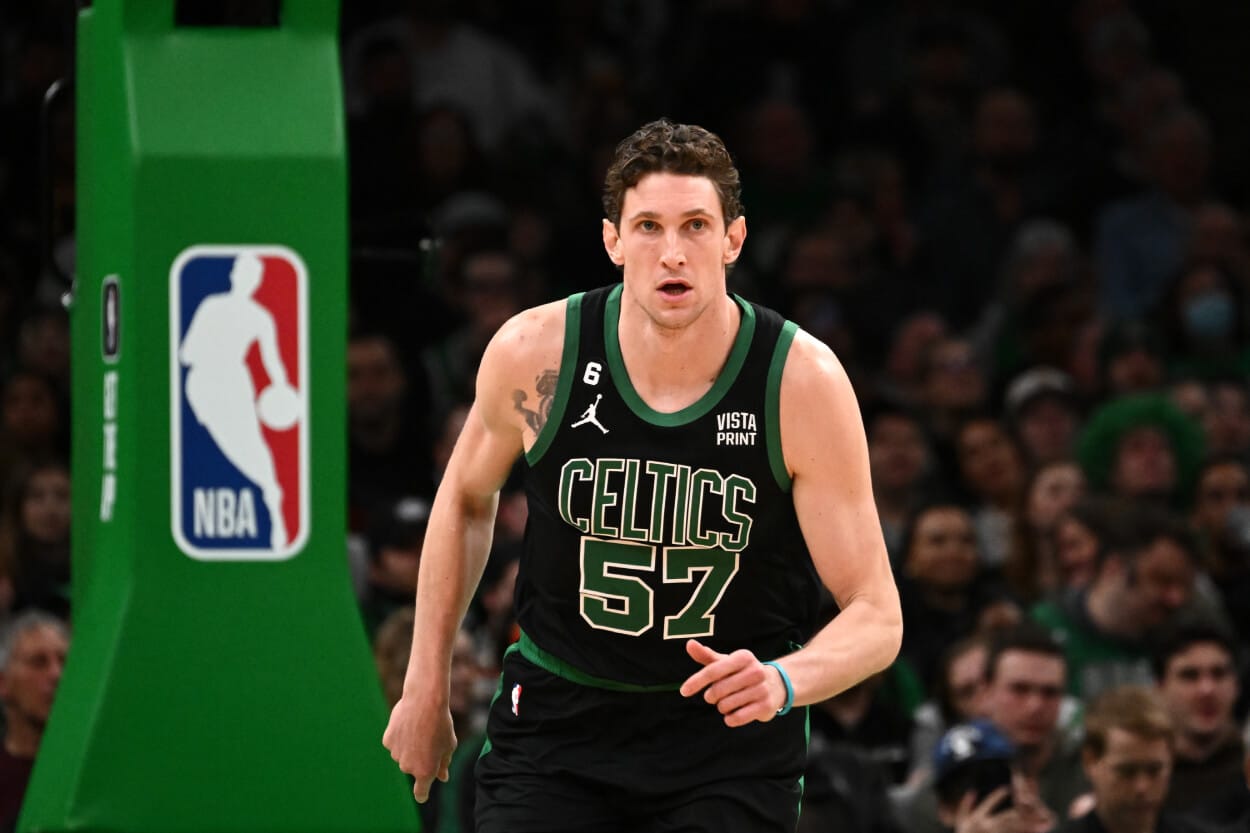 Boston Celtics Newcomer Mike Muscala Has a Personal Reason for Wearing No. 57
Boston Celtics newcomer Mike Muscala now wears No. 57 for a special reason.
Available jersey numbers are hard to come by for Boston Celtics newcomers. Look up at the TD Garden rafters, and you'll see why.
Twenty-three numbers have been officially retired by the Celtics, the most by any NBA team. After the Celtics acquired center Mike Muscala from the Oklahoma City Thunder at the trade deadline, he suited up wearing No. 57. It's a number not often seen in the NBA, and it's a number never worn by a Celtics player. Muscala hand-picked the number because it has a special meaning.
Mike Muscala wears No. 57 close to his heart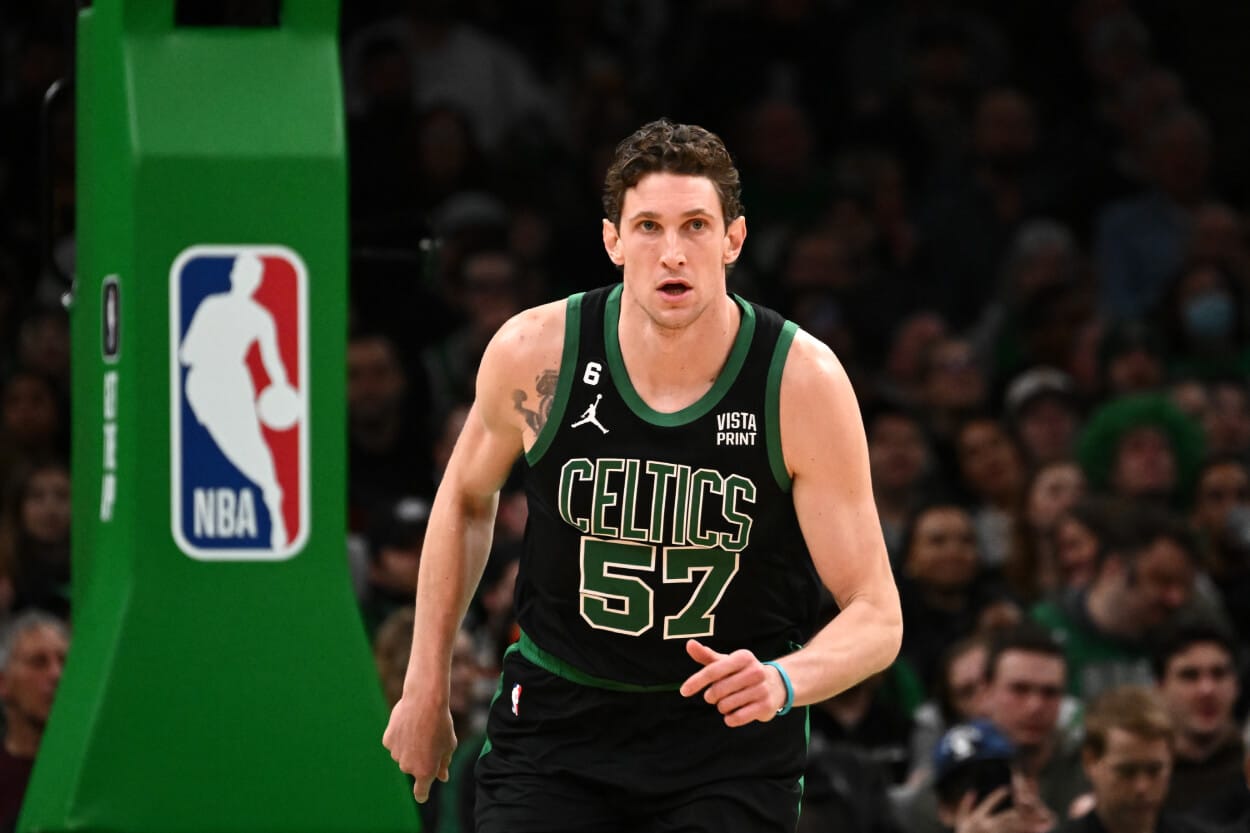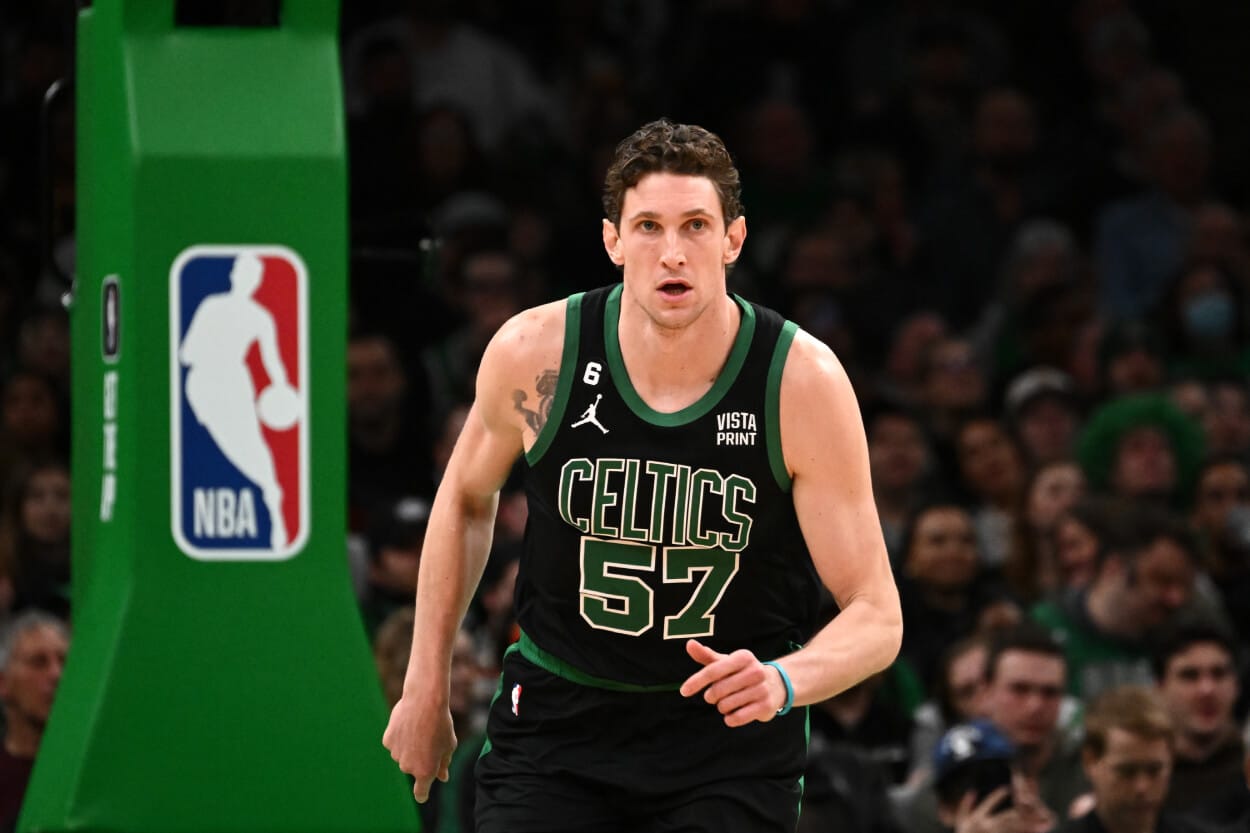 For much of the season, the Celtics have owned the best record in the NBA. In what's usually an exciting time in Boston, the trade deadline was quiet, just as expected.
Boston already boasts one of the deepest teams in the NBA, so there wasn't much anticipation at Thursday's deadline. The Celtics added Muscala, a 6-foot-10 center, who has been in the league for nine years.
Muscala made his Celtics debut on Friday against the Charlotte Hornets and immediately wet to work. A big man with a nice outside touch, Muscala made four 3-pointers and finished with 12 points.
His long-range shooting isn't what stuck out about Muscala, though. It was the number on his jersey — No. 57. It's a number unfamiliar to Celtics fans. Nobody has ever worn it in Boston, but Muscala had a personal reason to specifically ask for it.
"That was the year my mom was born. She passed right before the season," Muscala told reporters following the game, per CLNS Media. "I thought it would be a nice way to remember her while I'm here."
Muscala is a perfect piece to the Celtics puzzle
The Celtics can always use size, and Muscala brings that, although he's not a traditional in-the-pain center on offense. In fact, he took eight shots in his Boston debut, and all of them were three-pointers. He went 4-for-8.
Muscala's effort impressed Celtics star Jayson Tatum, who led all scorers with 41 points.
"To come to a new team, never practiced with us, come in and knock down your first shot, just as a basketball player, I know how good that felt," Tatum said, per CLNS Media.
"We can just see how important he can be for us. Big body, long arms, obviously he can stretch the floor — I'm glad we got him."