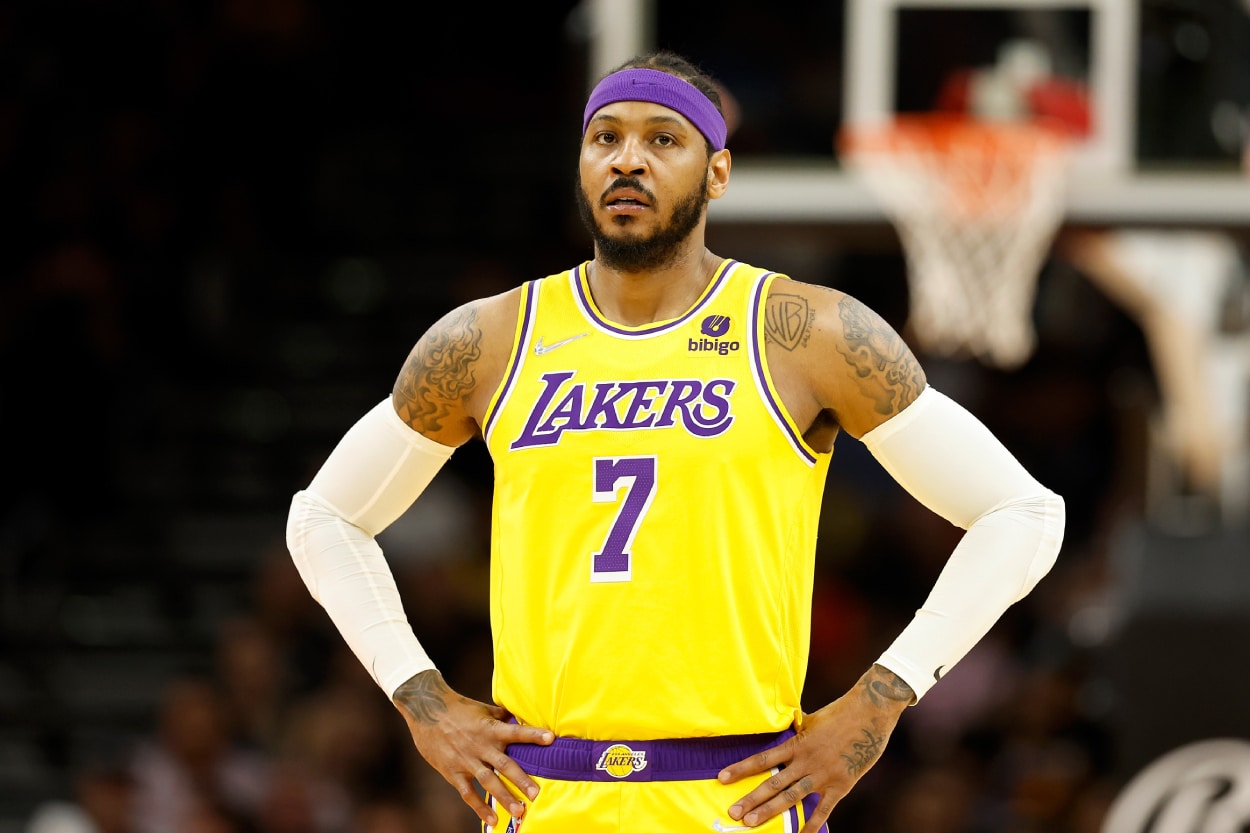 Boston Celtics: The Carmelo Anthony Rumors Need to Be Put to Rest
Don't expect veteran Carmelo Anthony to suit up for the Boston Celtics any time soon.
The Boston Celtics recently suffered a scare when newly signed forward Danilo Gallinari went down with a non-contact knee injury. Gallinari injured himself last weekend during a FIBA World Cup qualifying game in Italy. Initial fears were that he tore his ACL.
Test later revealed a torn meniscus with no ligament damage. While Gallinari will likely miss some games early in the season, the news could have been much worse. His injury sparked rumors, one being the Celtics' interest in free agent Carmelo Anthony. Let's put that to bed now.
The Boston Celtics dodged a bullet with the Danilo Gallinari injury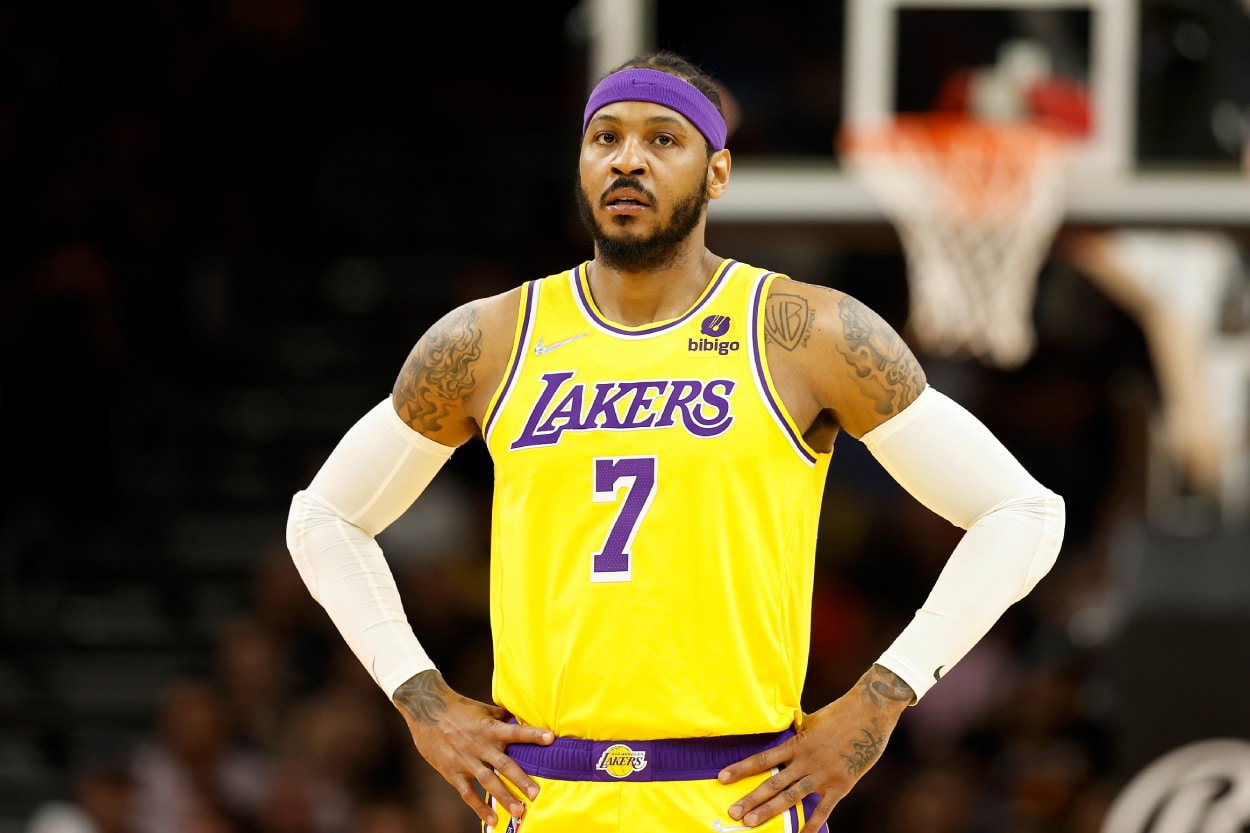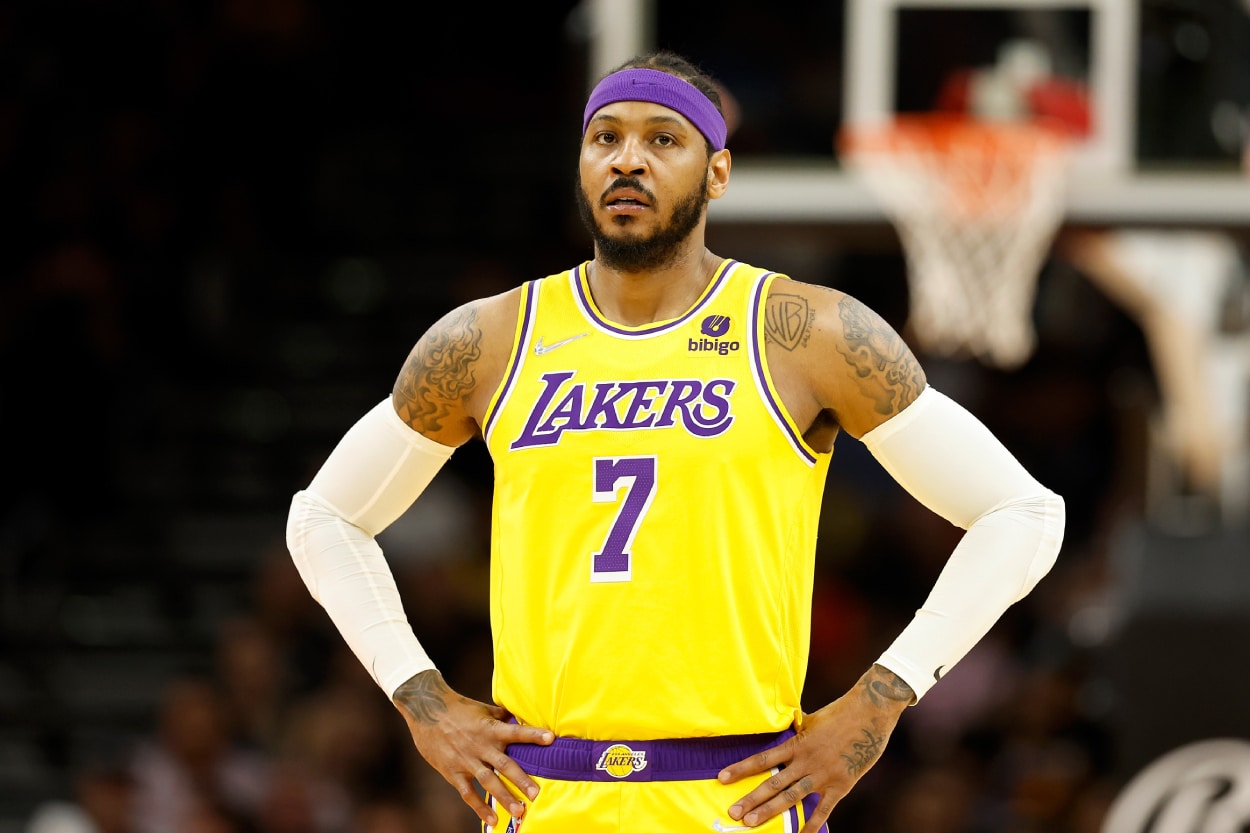 The Celtics and their fans held their collective breaths Saturday when Gallinari went down while playing for Italy. While driving the lane, he immediately grabbed his left leg. He previously tore his left ACL.
"It's tough to talk about basketball after what we saw happen to Danilo," Italy team captain Luigi Datome said, per ESPN. "We wish him, of course, the best, and we will wait for the MRI to see what happened to him."
The MRI showed the ACL was still intact. Gallinari suffered a torn meniscus. The Celtics know all too well about that type of injury.
Late in the regular season, center Robert Williams III tore his meniscus during a game against the Minnesota Timberwolves on March 27. Williams was back in action late in the first round of the playoffs. With Gallinari's injury happening in the front end of the season, it's likely the team will take greater precaution and not rush him back. Williams never was completely healthy during the Celtics' postseason run.
The Celtics have reportedly been linked to Carmelo Anthony
Gallinari's injury set the tone for rumors of the Celtics showing interest in Carmelo Anthony. Anthony, a 19-year NBA veteran, showed he can still play, putting up 13.3 points in 26.0 minutes for the hapless Los Angeles Lakers last season.
Having Anthony in green wouldn't be awful for Celtics fans. It's just unlikely.
He's proven there's still gas in the tank. With Boston, he won't come near the 26 minutes he played a year ago, even if Gallinari is out longer than expected. Anthony reportedly has several teams interested in his services, and it's likely all of those teams will offer the opportunity for more playing time.
After playing eight throughout the playoffs, the Celtics are now 10 deep. They went out and traded for veteran point guard Malcolm Brogdon and Gallinari, a veteran forward. Seeing significant time on the floor isn't happening in Boston for any newcomer, even for a guy like Anthony.
From the Celtics' perspective, the only downside to having Anthony on the roster is his lack of defense. After a rough start to the season last year, the Celtics developed an identity as one of the best defensive teams in the league. With Anthony and Gallinari on the roster, Boston's defense takes a nosedive.
Anthony wouldn't be a bad fit with the Celtics, but he's likely to get much better offers from others that will keep him out of Boston.
Like Sportscasting on Facebook. Follow us on Twitter @sportscasting19 and subscribe to our YouTube channel.