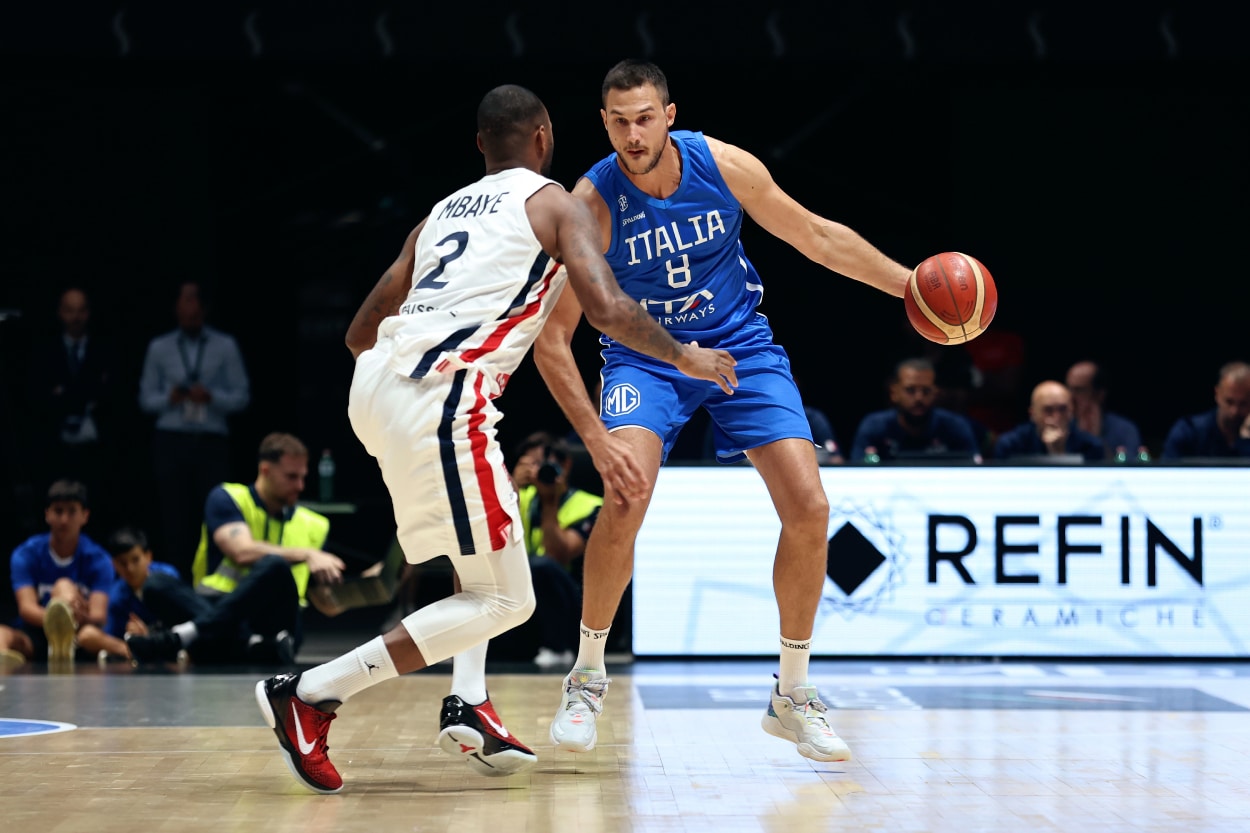 The Boston Celtics Get Good News After Suffering Overseas Scare With Newcomer Danilo Gallinari
Danilo Gallinari suffered a meniscus tear Saturday which is far better news than an ACL tear as initially feared.
The Boston Celtics held their breath as one of their key offseason additions went down with a left knee injury Saturday during a FIBA World Cup qualifying game in Italy. Veteran forward Danilo Gallinari, signed by the Celtics to provide much-needed scoring off the bench, left the game limping and holding his left leg while playing for Italy in the team's 91-84 win over Georgia.
The Boston Celtics get good news with Danilo Gallinari injury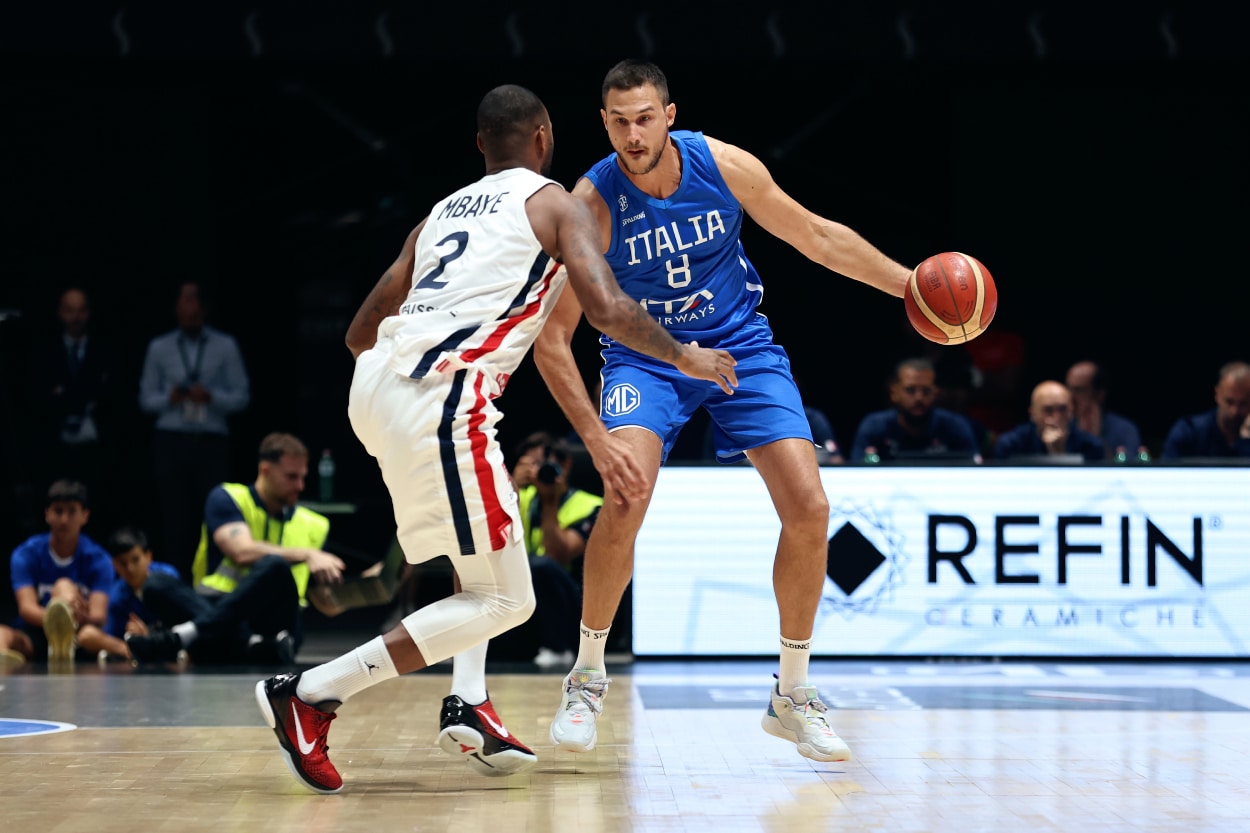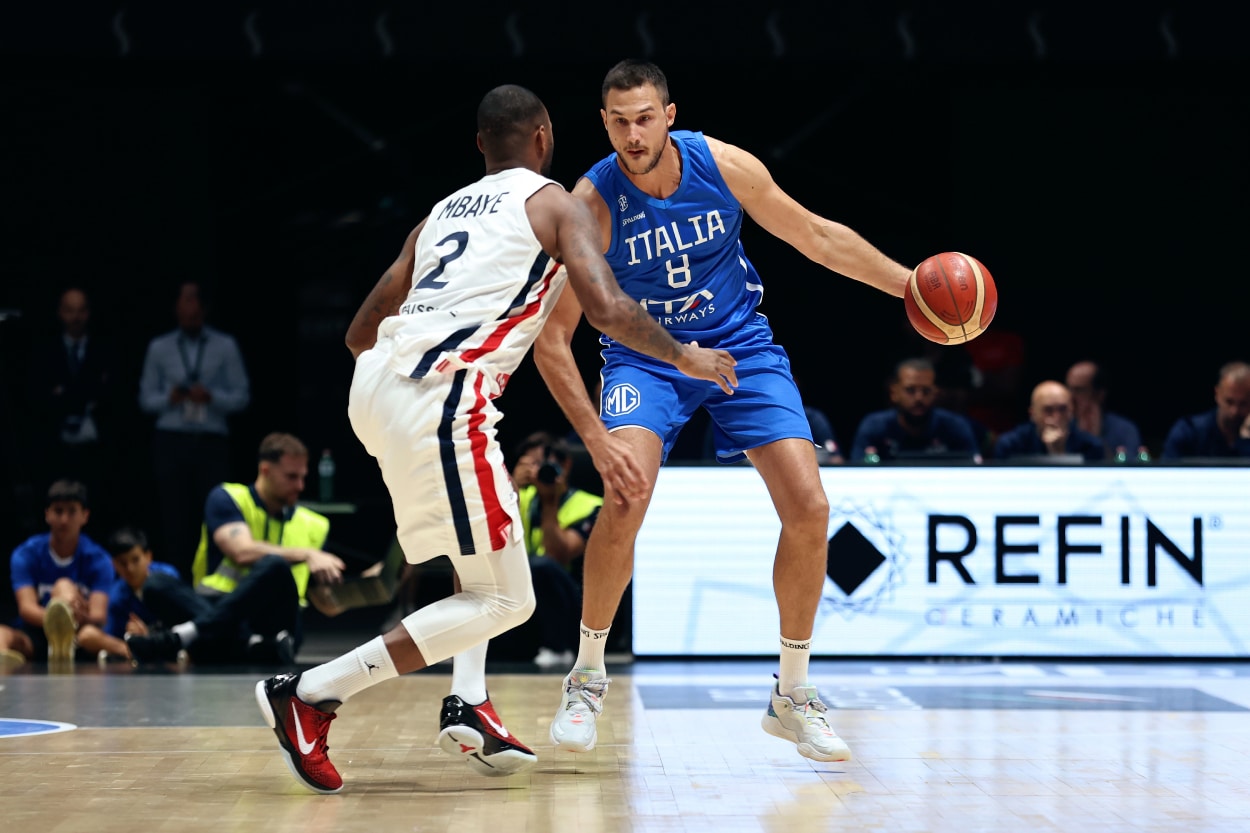 Gallinari drove the lane during Saturday's game and immediately grabbed his leg. It was a scary sight as the injury was of the non-contact variety. Gallinari previously tore his left ACL.
While a torn ACL was immediately feared, Shams Charania of The Athletic said full MRI test results will come back Sunday, but initial exams show the ACL is stable.
"It's tough to talk about basketball after what what we saw happen to Danilo," Italy team captain Luigi Datome said, per ESPN. "We wish him, of course, the best, and we will wait for the MRI to see what happened to him."
"It's not so easy to talk to about basketball right now. There's something so much more important than everything else. I've been so proud to coach Gallo," Italy coach Gianmarco Pozzecco said. "He was so excited to play with this group, and they all respect Gallo, of course, because he's one of the best, probably the best Italian basketball player ever."
Early Sunday, Charania came back with good news for the Celtics. He said Gallinari suffered a meniscus tear, but there is no ACL or ligament damage. The news is best-case for Gallinari and the Celtics.
Gallinari is a key piece to the Celtics' puzzle
With a strong three monts to end the regular season, the Celtics earned the No. 2 seed in the Eastern Conference. They pushed their way through the postseason, making their way to the NBA Finals for the firs ttime since 2010. They fell to the Golden State Warriors in six games.
Boston's biggest problem was depth. They played eight throughout most of the postseason, and it caught up to them.
Brad Stevens addressed the issue by trading for veteran quard Malcolm Brogdon and then bringing Gallinari on board.
The New York Knicks drafted Gallinari in the first round of the 2008 NBA Draft. He spent the last two seasons with the Atlanta Hawks. He's a solid three-point shooter that will help make Boston one of the deepest teams in the NBA.
Like Sportscasting on Facebook. Follow us on Twitter @sportscasting19 and subscribe to our YouTube channel.