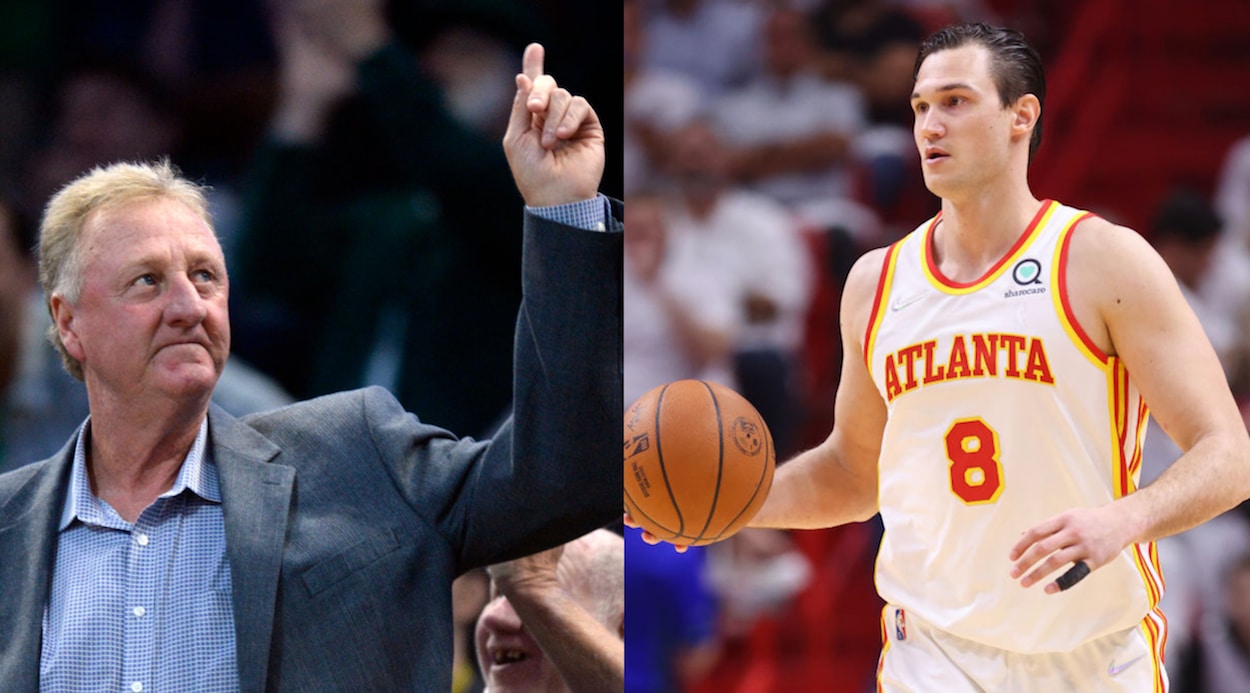 Larry Bird's Legacy Helped the Boston Celtics Land Danilo Gallinari
Larry Bird may have left Boston years ago, but his star status is still helping the Celtics land free agents like Danilo Gallinari.
While the Boston Celtics have plenty of legends in their iconic history, few names loom larger than Larry Bird. The sharpshooter is no longer hitting the hardwood in Beantown, but he's still helping his former franchise. Just ask Danilo Gallinari about his impact.
During his introductory press conference, the Italian shared some personal details from his past and explained his decision to come to Boston. In both cases, Bird loomed large.
The Boston Celtics landed Danilo Gallinari with an assist from Larry Bird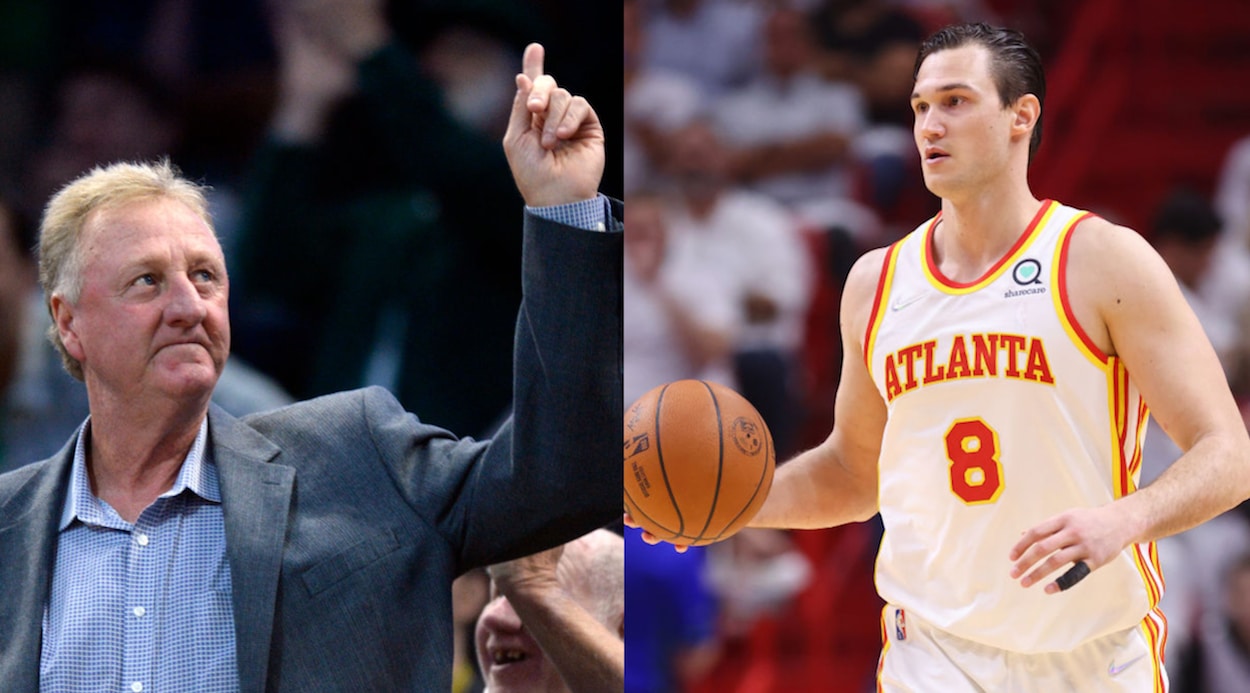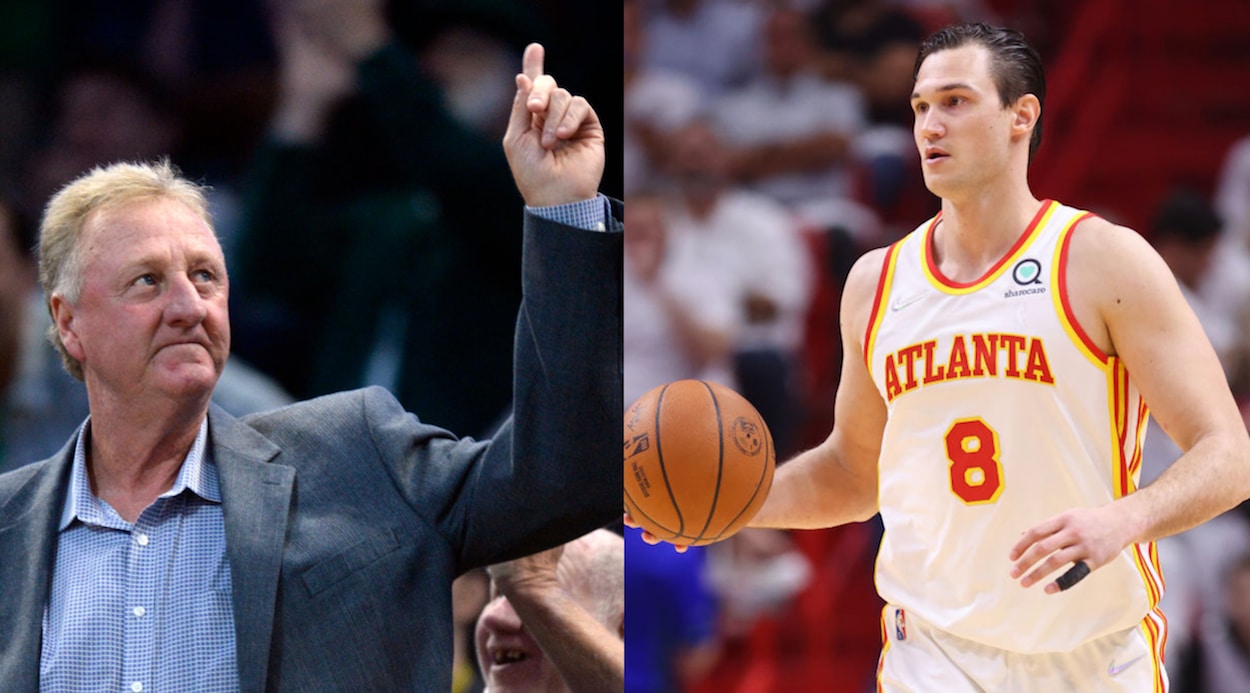 In the world of sports, New York and Boston are heated rivals. That reality, however, didn't stop Danilo Gallinari from learning a thing or two from Larry Bird after joining the Knicks.
"The first meeting – when I got drafted by the Knicks, Donnie Walsh was the GM," Gallinari explained, according to Brian Robb of Mass Live. "He gives me this CD, and it's a Larry Bird CD, and he says, 'Look at these videos every day and see what you can do.' Of course, Larry Bird is a legend and so it's not easy to do the stuff that he was doing. But I looked at those tapes every day."
While Gallinari's talent simply isn't comparable to Larry Legend's, it's possible that those clips helped the forward carve out an NBA niche. If nothing else, they furthered a connection with the Celtics' star.
This summer, that connection, which began in Gallinari's childhood, helped draw the free agent to Boston.
"Many reasons, but when you think about the Celtics," Gallinari explained. "I grew up with my dad since I was a little kid being a Celtics fan, being a Larry Bird fan, so when the Celtics came on the table it was almost like a no-brainer. You walk even in this facility, you look around and see what's going on around the banners and the history and everything the Celtics were about, it was an easy choice."
Although the Italian might not seem like a game-changing acquisition on his own, he could fill a nice role with the Celtics. He'll provide a scoring boost off the bench — Boston ranked 26th in the Association last season with 30.2 bench points per outing — and can stretch the floor with his outside shooting ability. Ime Udoka also seems to be intrigued by his versatility and has floated the possibility of using Gallinari as a stretch center in certain situations (h/t Souichi Terada of Mass Live).
During the 2021-22 NBA campaign, the Celtics came within touching distance of an NBA championship. If Danilo Gallinari is able to help them earn a few extra wins and make it over the hump next year, Larry Bird will have indirectly helped his former club win yet another title.
Team stats courtesy of NBA.com