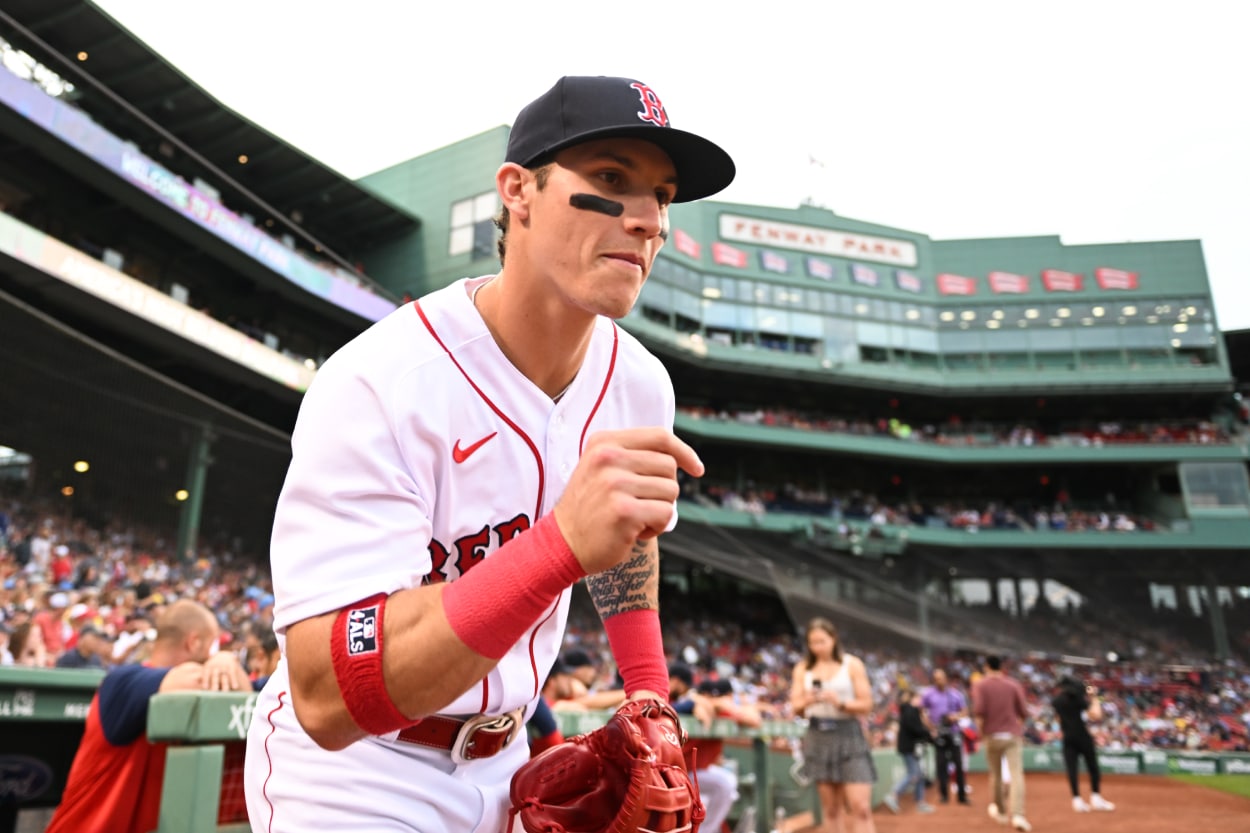 Boston Red Sox: Jarren Duran Blasted on Social Media After Lack of Hustle in Embarrassing Loss
Boston Red Sox outfielder Jarren Duran had one tough outing Friday night against the Toronto Blue Jays.
Jarren Duran didn't run after the ball, and Boston Red Sox fans already seem ready to run him out of town. Duran misjudged a long fly ball Friday night, and the center fielder had little ambition to chase after it as the blunder turned into an inside-the-park grand slam.
It's tough to figure out what was more embarrassing, Duran's effort or Boston's 28-5 loss to the Toronto Blue Jays. Judging by the responses on social media, the loss isn't the more concerning of the two.
Jarren Duran had a lame excuse for not hustling after a misjudged ball that turned into a grand slam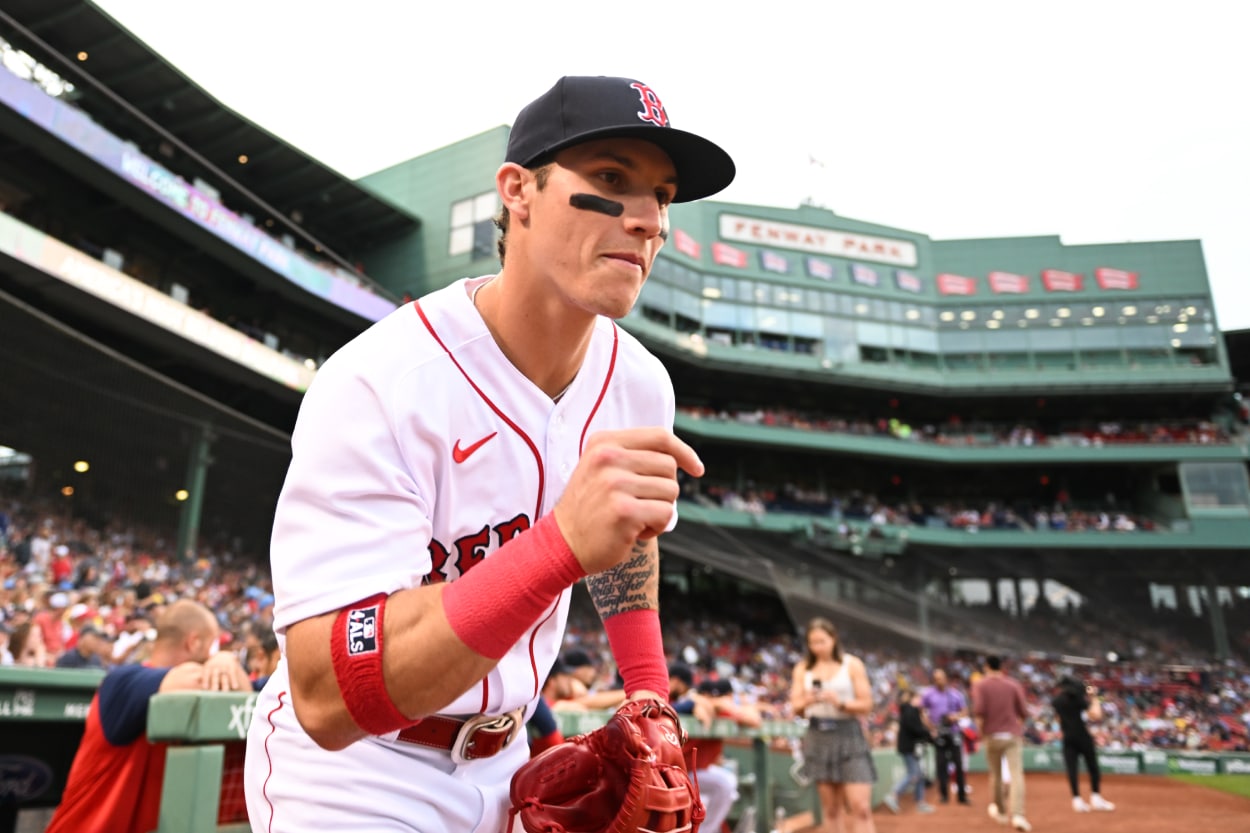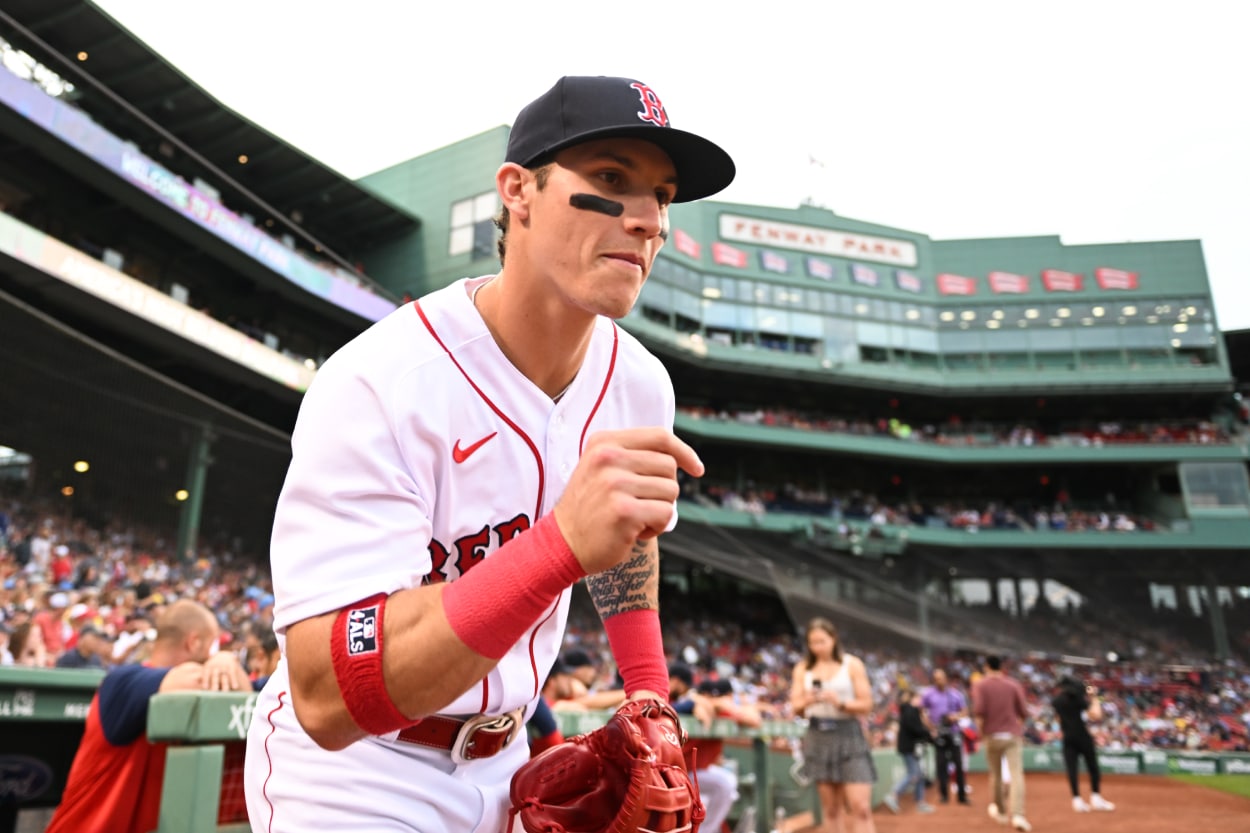 Misjudging a ball happens to the best of 'em. Not hustling after it won't cut it, especially in Boston.
Duran not only lost track of a catchable ball hit over his head Friday night, but he turned around and just watched it bounce as Alex Verdugo ran over to track it down. It all turned into an embarrassing play that wound up with Raimel Tapia sprinting around the bases for an inside-the-park grand slam.
Tapia's Blue Jays scored 25 runs through five innings in an embarrassing night for the Sox that was highlighted by Duran's embarrassing effort.
Duran explained why he didn't go after the ball during his postgame interview.
"Dugie was right there already," he said of Verdugo, per MassLive. "Obviously, I should have taken a step or two. But he was already going to beat me to the ball, so I just didn't want to get in his way. What if I sprinted and collided with him or something like that? But next time I know to take one or two steps. But he was already going to beat me to the ball."
Take one or two steps? Got it. In other words, fake like you're making an effort.
Duran gets ripped for lack of effort on social media
Had Duran sprinted after the ball, his miscue would have been long forgotten. The 28 runs the Blue Jays put up would have been the story of the game. Sox fans would go back to blasting Boston's Chief Baseball Officer Chaim Bloom for not getting a bullpen or a first baseman. Talks of Boston being buyers or sellers at the trade deadline would be the hot topic.
Instead, the focus was on Duran. His effort was poor. His explanation was just as bad.
Social media didn't take kindly to the young outfielder after the play.
"Please cut Jarren Duran immediately," one Twitter user wrote. "ZERO effort made to chase down ball. Disgusting."
"Jarren Duran is not a major league ballplayer," another tweeted. "Period!
Some were shocked Duran was in Saturday's starting lineup.
"That fact that Jarren Duran is in the starting lineup today instead of on the waiver wire is repulsive," one Twitter user wrote.
Even actress Sydney Sweeney, who threw out the first pitch of the game, got in on the action, tweeting "they should've put me in."
It was an ugly night for the Red Sox, but their embarrassing loss was overshadowed by Durran's lack of effort.