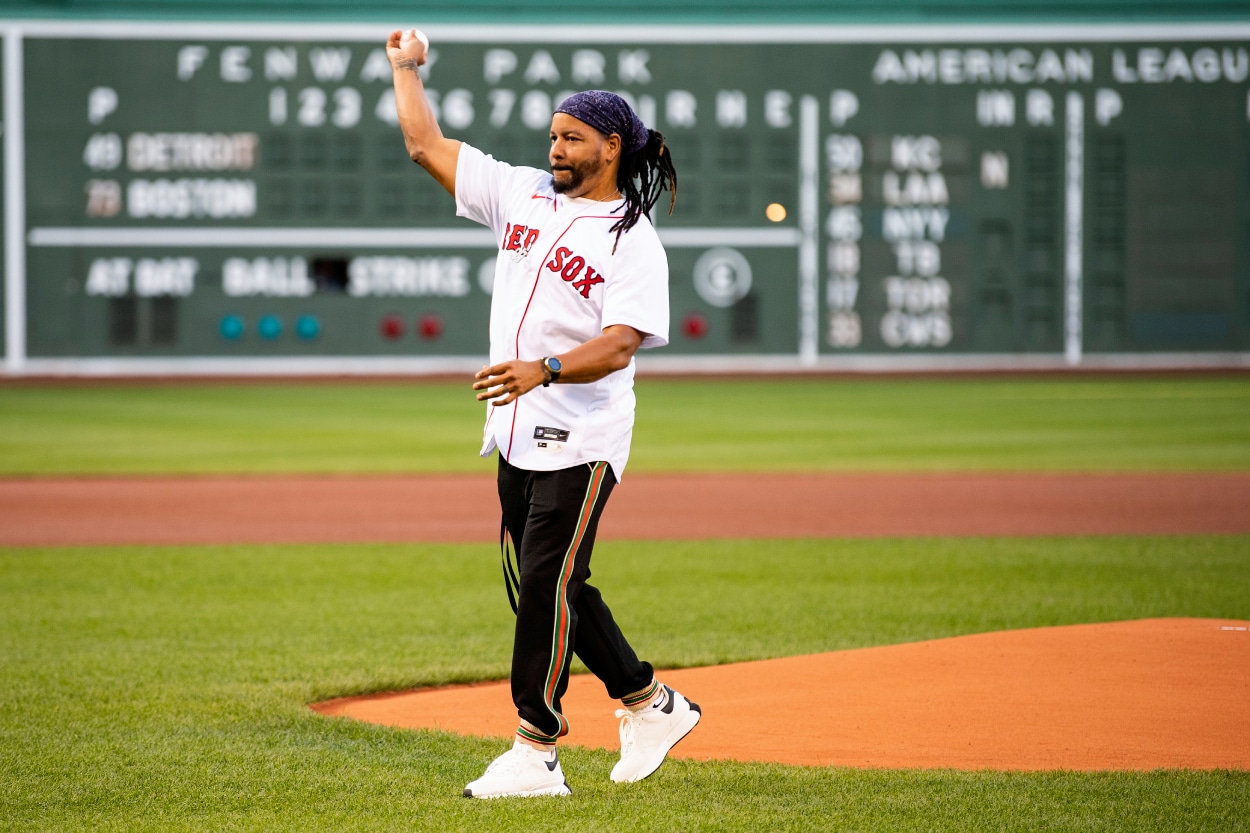 Manny Ramirez Gets Flashbacks of Iconic Red Sox Moment When Throwing BP to His Son
Manny Ramirez is enjoying the game of baseball these days by watching his son play for the Brockton Rox.
If you're looking to reminisce about the 2004 Boston Red Sox, you might want to take a trip to Campanelli Stadium in Brockton, Massachusetts. If you don't get a chance to see Manny Ramirez, David Ortiz, Pedro Martinez, or Keith Foulke there, you'll get the next best thing — their sons.
All four play for the Brockton Rox, a collegiate summer baseball team. Ramirez recently said throwing BP to his son triggers an iconic memory in Red Sox history.
Manny Ramirez reliving his baseball days through his son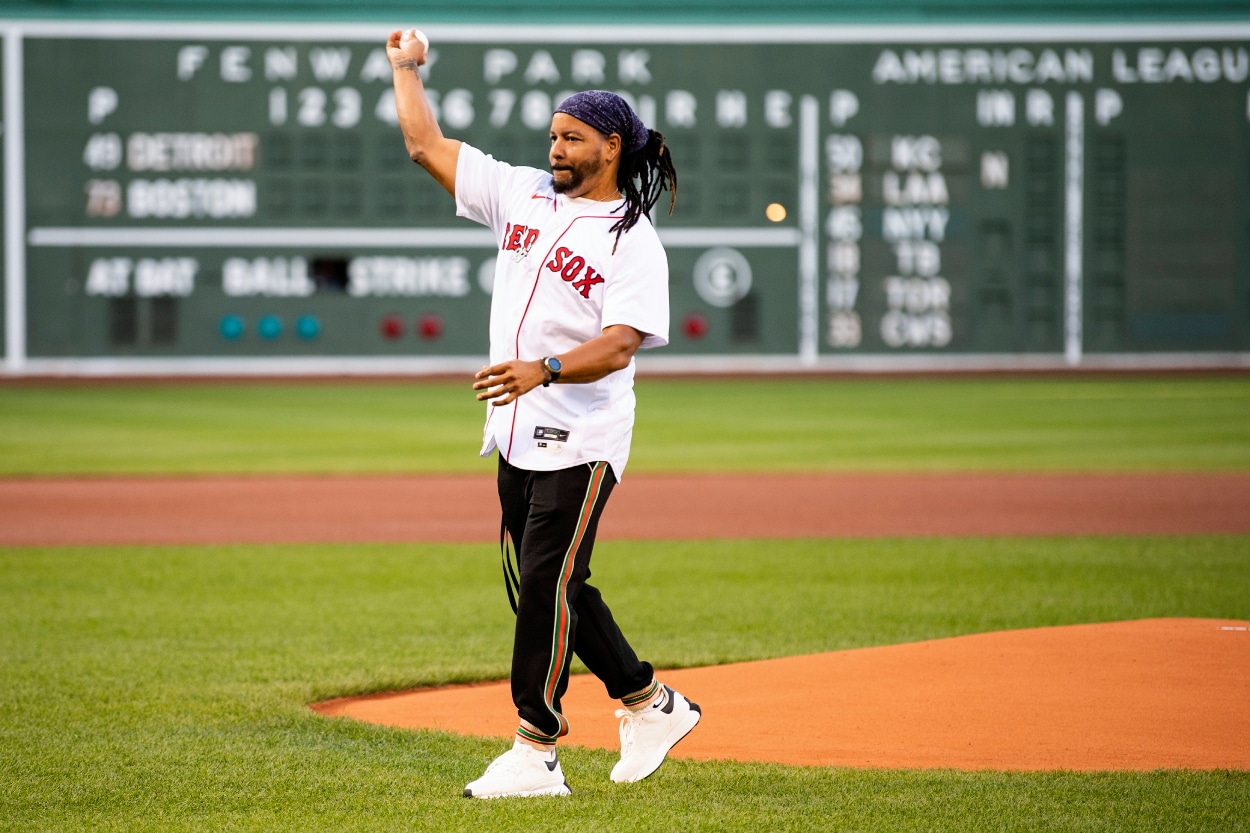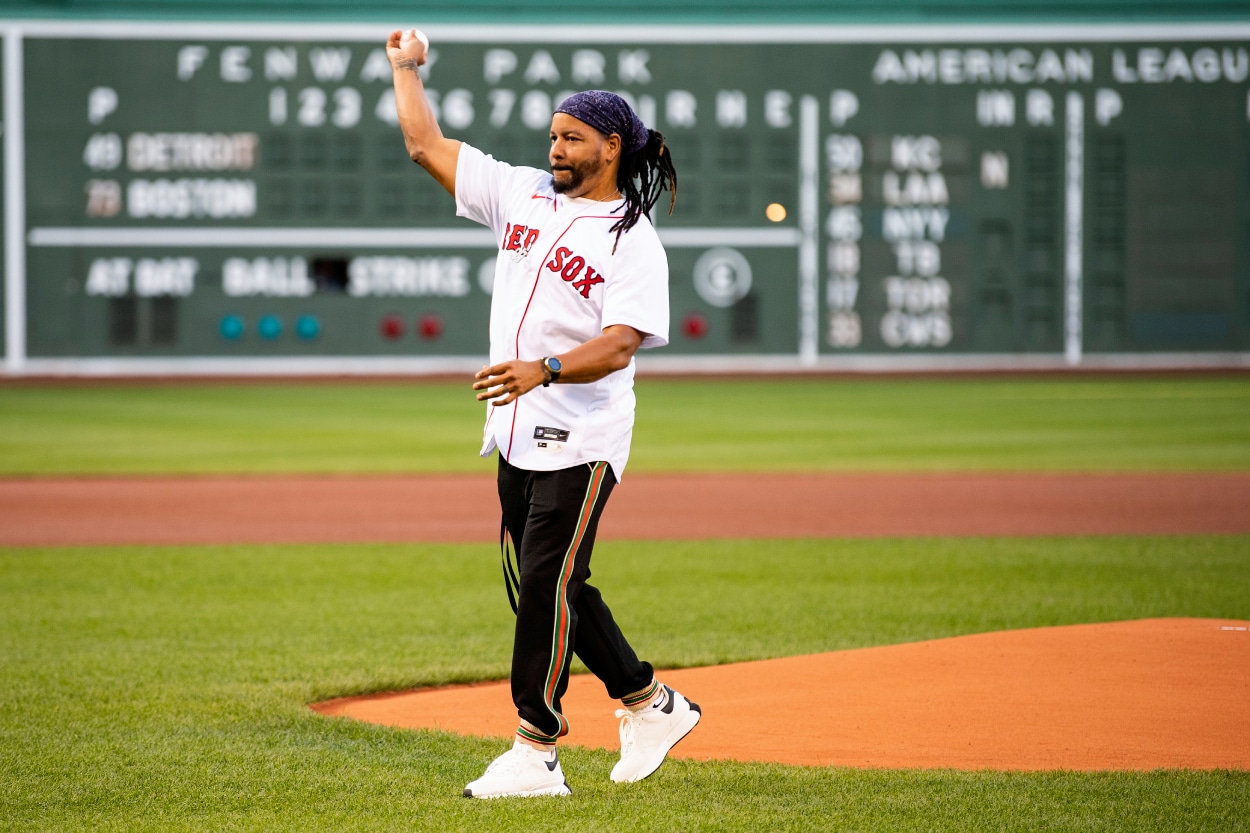 Ramirez was back at Fenway Park on Monday. He, along with Ortiz, Rich Gedman, and former GM Dan Duquette, was inducted into the Boston Red Sox Hall of Fame. The Sox held a ceremony in late May, and Ramirez was unable to attend due to a scheduling conflict.
He returned Monday, and the Sox honored him then. Ortiz presented him with a plaque, and Ramirez threw out the first pitch before Monday's game against the Detroit Tigers.
Ramirez and Ortiz were one of the game's most feared duos during their World Series championships in 2004 and 2007. Today, they spend time reliving those glory days watching their sons play for the Rox.
Not only do the Rox boast the sons of four 2004 Red Sox players in Ramirez, Ortiz, Martinez, and Foulke, but they also have Jaden Sheffield — the son of nine-time MLB All-Star Gary Sheffield — on the team.
Ramirez has been a part-time thrower of batting practice for the Rox this year.
Throwing BP brings Ramirez back to 2007
Ramirez is still a kid at heart. He's always had that happy-go-lucky personality, and it remains today.
He's enjoying watching his son, Manny Jr., an infielder from Tallahassee Community College. He also loves taking part in batting practice.
"Every time I'm watching my kid and throwing BP to my kids, it makes me feel like when I hit a home run off Francisco Rodríguez," Ramirez said, per Ian Browne of MLB.com. "That's how I feel when I'm there working with D'Angelo (Ortiz), with Sheffield, with Pedro Martinez's son.
"Hey, that's priceless."
Ramirez was referring to his walk-off home run against the Angels closer in Game 2 of the ALDS in 2007.
Ramirez spent eight seasons with the Red Sox, winning two titles. It seems these days he's having just as much fun from the pitching mound.
Like Sportscasting on Facebook. Follow us on Twitter @sportscasting19 and subscribe to our YouTube channel.