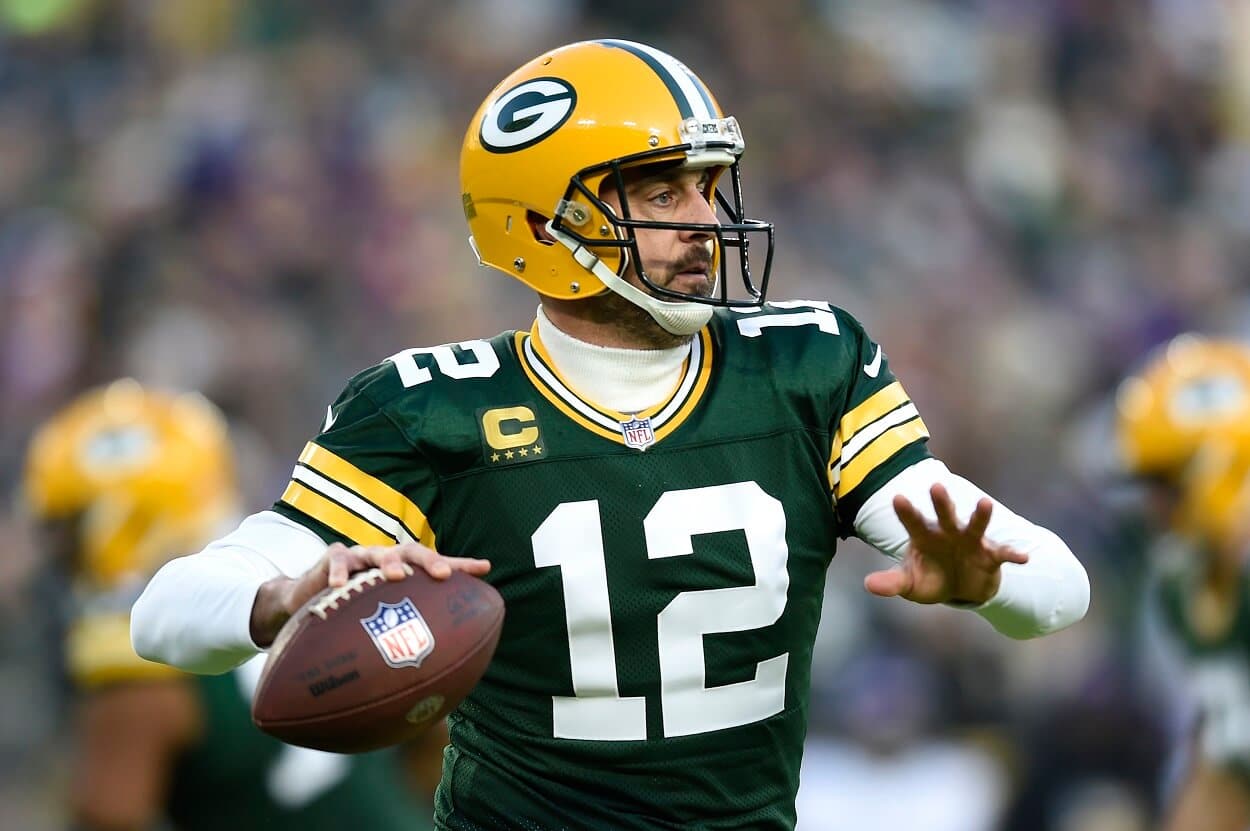 Can Aaron Rodgers Wear No. 12 for the New York Jets?
Joe Namath seems to be okay with Aaron Rodgers wearing his retired No. 12 with the New York Jets.
In case you haven't heard (yeah, right), Aaron Rodgers' days with the Green Bay Packers are at an end as he announced that he intends to play the 2023 NFL season with the New York Jets.
Naturally, with such a big announcement comes a load of questions. With Rodgers under center, are the Jets a legit Super Bowl contender, especially with some of the other additions they've made in free agency? What is Rodgers' legacy in Green Bay? Where does the four-time NFL MVP rank among the top quarterbacks in the AFC? The answer to that last one is not even in the top five. But I digress.
But we're not here to cover any of that today. No, today we're here to tackle the question to which people really want the answer: Can Aaron Rodgers wear No. 12 with the Jets with it already being retired because of Joe Namath?
And the answer? It apparently seems to be up to Rodgers. Oh, joy. Because we need more of that.
Can Aaron Rodgers wear No. 12 with the Jets?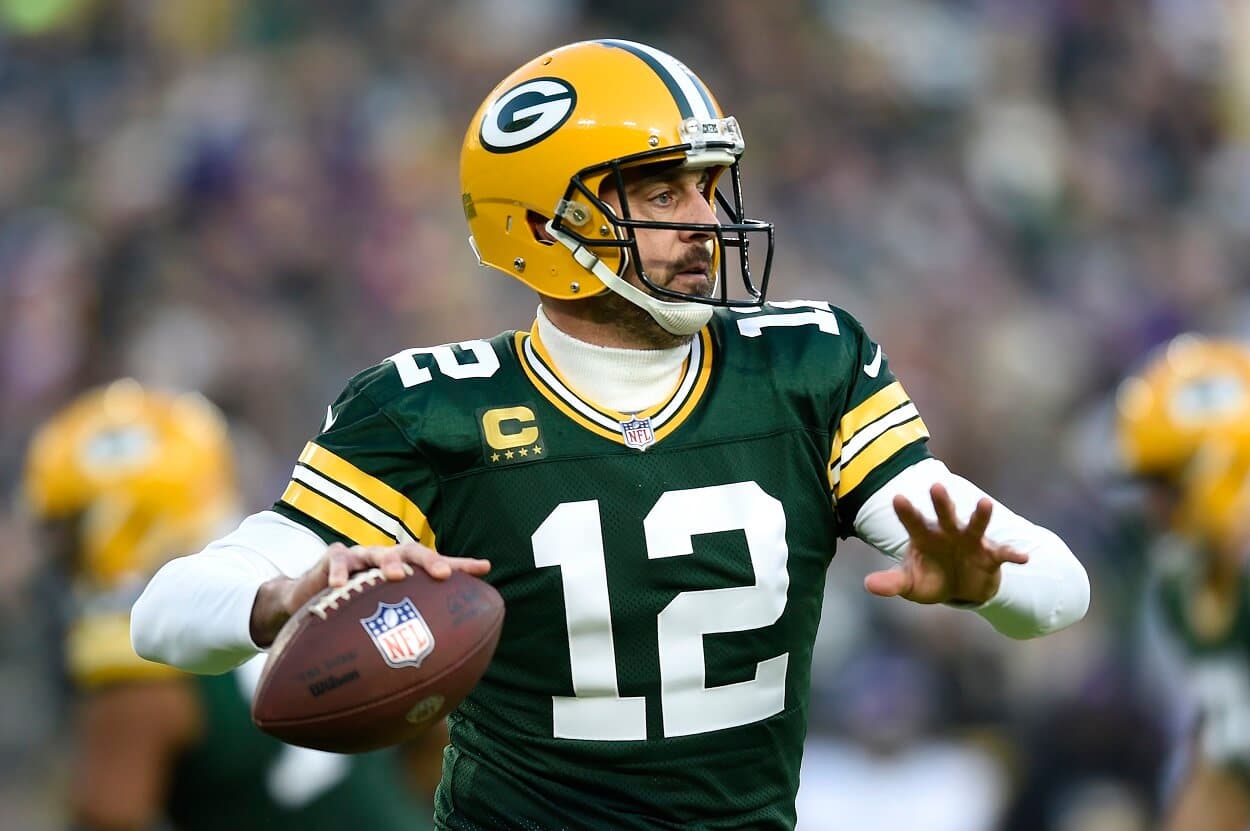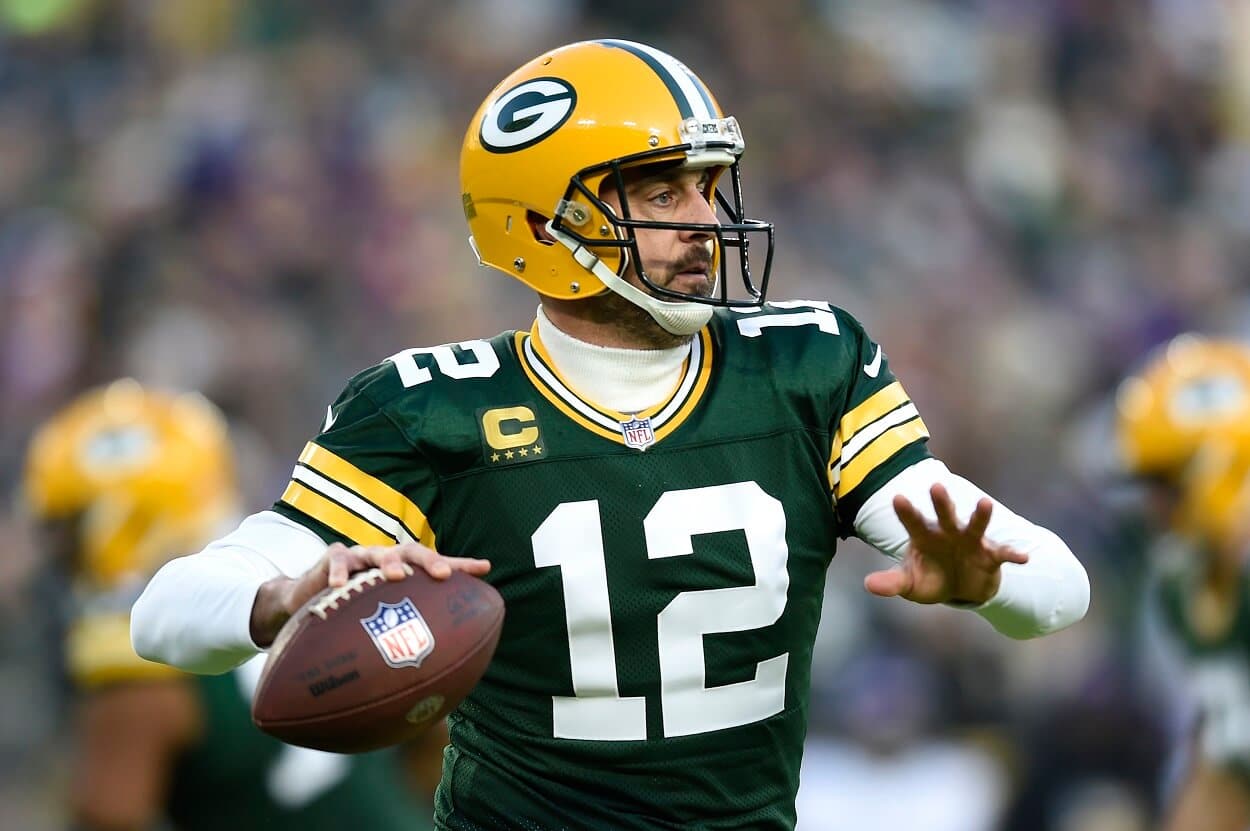 Since the New York Jets first took the field as members of the AFL in 1960, just four players have worn the No. 12 — Al Dorow, Johnny Green, Harold Stephens, and, of course, Joe Namath, who led the Jets to their only Super Bowl victory following the 1968 season.
When Namath left New York following the 1976 campaign — he played one forgettable season with the Rams in '77 — the Jets never redistributed the number, and it was officially retired during a ceremony during Monday Night Football on October 14, 1985.
As for Aaron Rodgers, he's worn the No. 12 since the Packers drafted him back in 2005. And despite it not being the number he wanted, he's obviously had a bit of success with it. So one would think he'd want to wear it with the Jets. And Namath is apparently cool with that — at least, he was a couple of months ago.
In an appearance on the Tiki and Tierney podcast with Tiki Barber and Brandon Tierney on January 19, the Hall of Famer said he'd be all for Rodgers wearing No. 12 if the Jets were lucky enough to get him. And despite it being retired, Namath can make the call to have it unretired. And he sure sounded excited at the possibility.
"Yeah, I want him to wear his number. We established ourselves, and we've got a real respect for our numbers, and Aaron Rodgers, God almighty, yeah! It'd be great to have him in New York."

Joe Namath on Aaron Rodgers wearing No. 12 for the New York Jets
When Rodgers announced that he planned to go to New York on The Pat McAfee Show, he was asked whether or not he'd be wearing No. 12.
And his response? "With respect to the emotions, I think there'll be time for all those conversations down the road," Rodgers said.
So there you go. Aaron Rodgers can wear No. 12 with the Jets, but we just don't know yet if he will. Perhaps he'll take a few more days in the dark to figure that out.