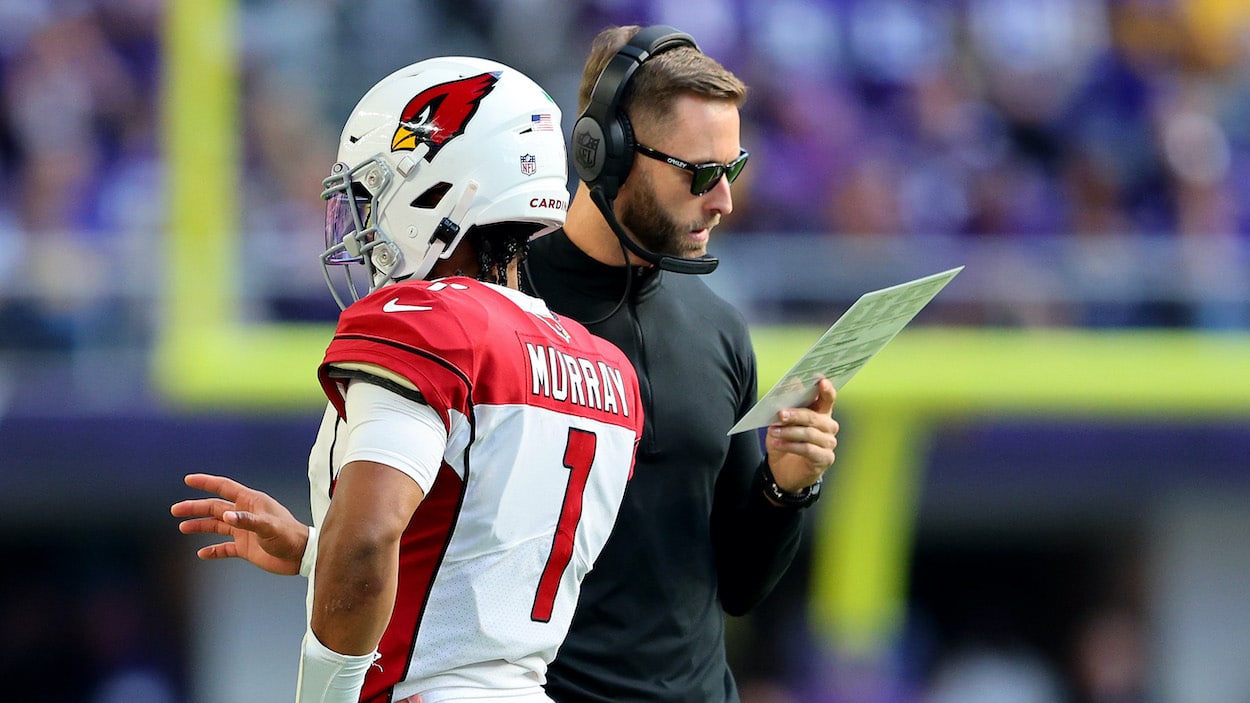 Colin Cowherd Teases 'Ugly' Scenes From Cardinals Midseason 'Hard Knocks'
The Cardinals drama is about to be exposed on HBO's 'Hard Knocks' and that doesn't sound good for coach Kliff Kingsbury or QB Kyler Murray.
When an NFL team is struggling with a 3-6 record midway through the season, inviting documentary cameras into the locker room probably isn't the smartest thing to do. However, that's exactly what we're going to see as Hard Knocks in Season: The Arizona Cardinals airs on HBO and HBO Max in the coming weeks. And as the team continues to unravel, radio host and Cardinals general manager Steve Keim confidant Colin Cowherd says we'll see some "ugly" incidents between polarizing quarterback Kyler Murray and on-the-hot-seat head coach Kliff Kingsbury.
Colin Cowherd says 'Hard Knocks' cameras will catch some 
It doesn't take backstage access to see Arizona Cardinals quarterback Kyler Murray and head coach Kliff Kingsbury fighting. They did it on Amazon Prime in a Thursday Night Football win over the New Orleans Saints in Week 7. During that heated exchange, amateur lip readers caught Murray telling his coach to "calm the f*** down."
Now, Colin Cowherd said on his show, The Herd with Colin Cowherd, that Cardinals fans viewers should prepare for more of that on Hard Knocks.
After saying that Kingsbury has the hardest coaching job in the NFL and that he likely won't be the coach for long (more on that below), Cowherd also claimed that "Kyler's a handful." Due to that, Cowherd gave his prediction on what viewers will see behind the scenes with the Cardinals.
"You're going to see — Hard Knocks has a team now every year at midseason, and Arizona is that team. And over the next couple of weeks, you're going to see a lot of Kliff Kingsbury-Kyler Murray viral stuff come out, promoting the show to get you to watch Hard Knocks. And there's going to be some ugly stuff."
The host says that Murray as the "young star quarterback, just got paid," and Kingsbury, out of "a little bit of desperation," will be a combustible combination.
This prediction (or inside information?) doesn't bode well for the Arizona Cardinals season, but it will make Hard Knocks must-see-TV for viewers.
The Steve Keim confidant's Cardinals assessment doesn't sound good for Kliff Kingsbury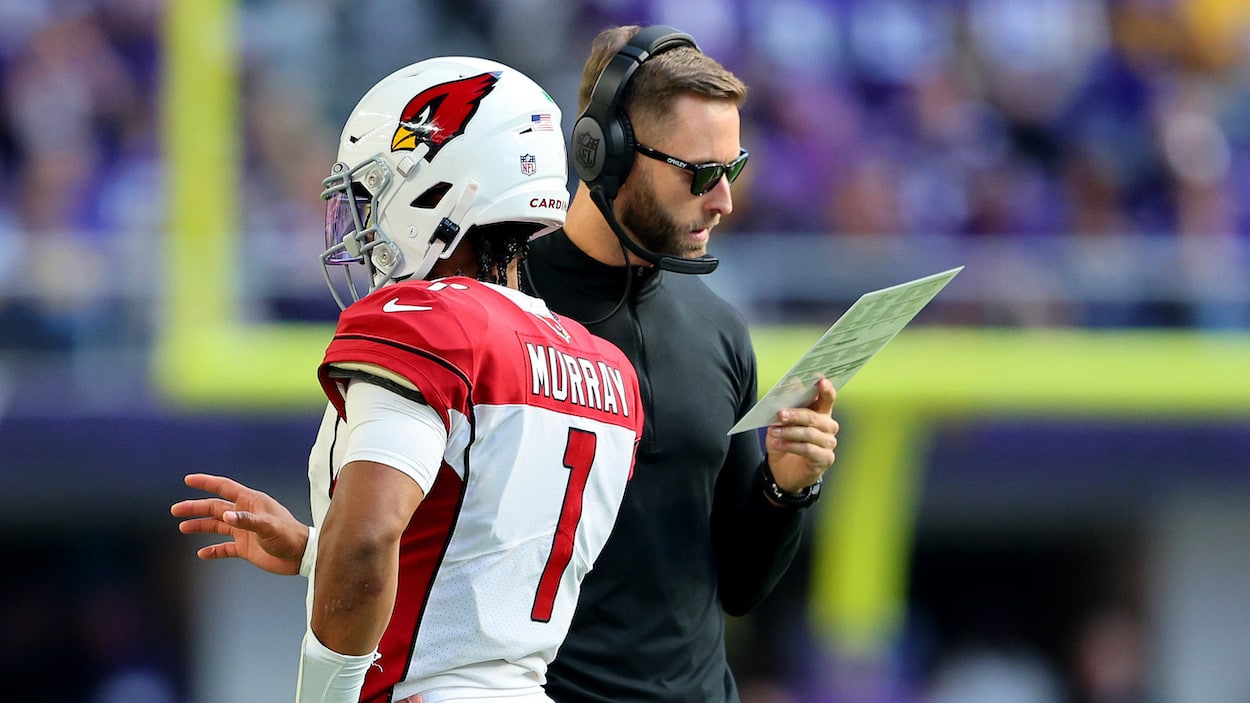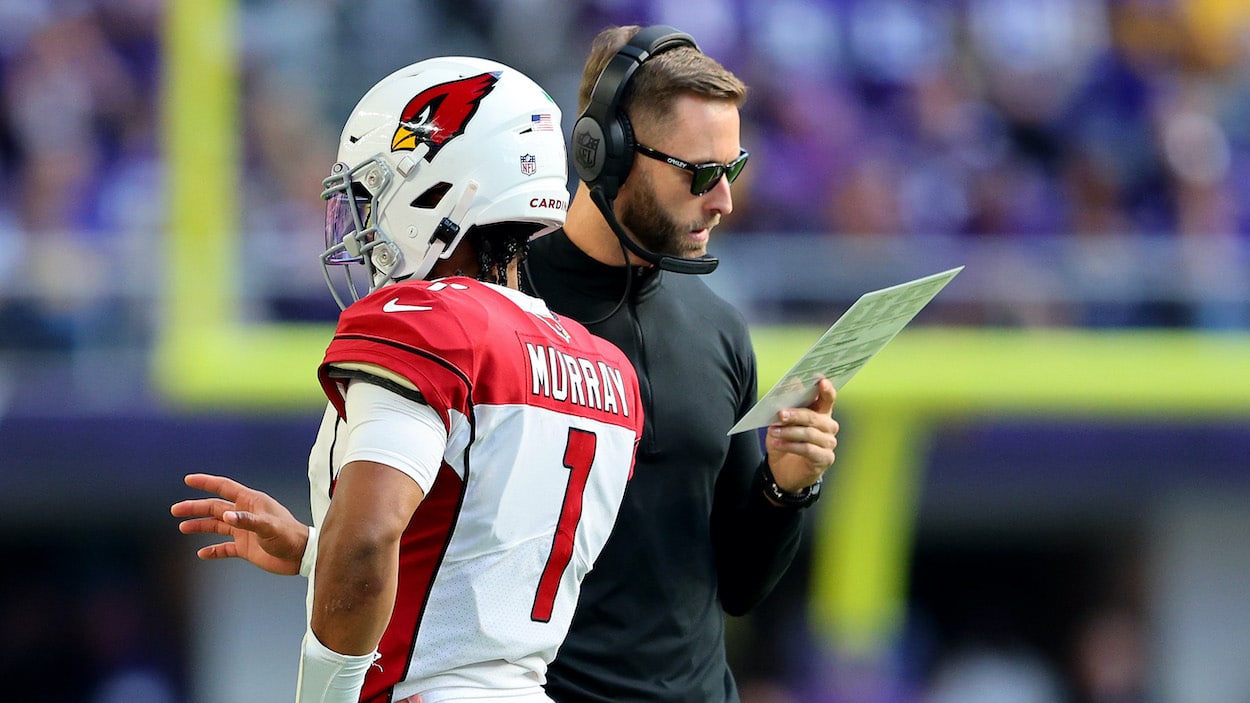 After Colin Cowherd did his Arizona Cardinals rant on his show, Cardinals beat reporter Johnny Venerable tweeted, "Worth noting that Colin has a close relationship with Keim. Might be where this is coming from…"
Watching the clip back through that lens adds another layer of intrigue to Cowherd's assessment. The host goes deep into the quarterback, coach, and owner but doesn't mention the GM once.
On owner Michael Bidwell and Kyler Murray, Cowherd notes, "It appears the owner resents his star quarterback, and the quarterback resents the owner."
He continued by saying Murray could be traded "for a lot of picks," but his "unique personality" makes him hard to deal with.
On the Kliff Kingsbury front, Cowherd had high praise but a pessimistic prediction for what would happen to the coach, who Keim hired back in 2019. The host talked about Kingsbury in glowing terms, noting that he's well outperformed what most pundits expected after Keim hired him following his firing at his alma mater, Texas Tech.
Cowherd also predicted that "everything is on the table with Kliff Kingsbury." He said the coach could easily leave after the season for a high-profile college job like Oklahoma or Texas A&M. He also mentioned that Kingsbury could get fired.
The whole rant was an indictment of Murray and a subdued admission that Kingsbury won't be the Cardinals' long-term coach. It wouldn't have sounded any different if it had come directly from Steve Keim's mouth, which it seems like it basically did.