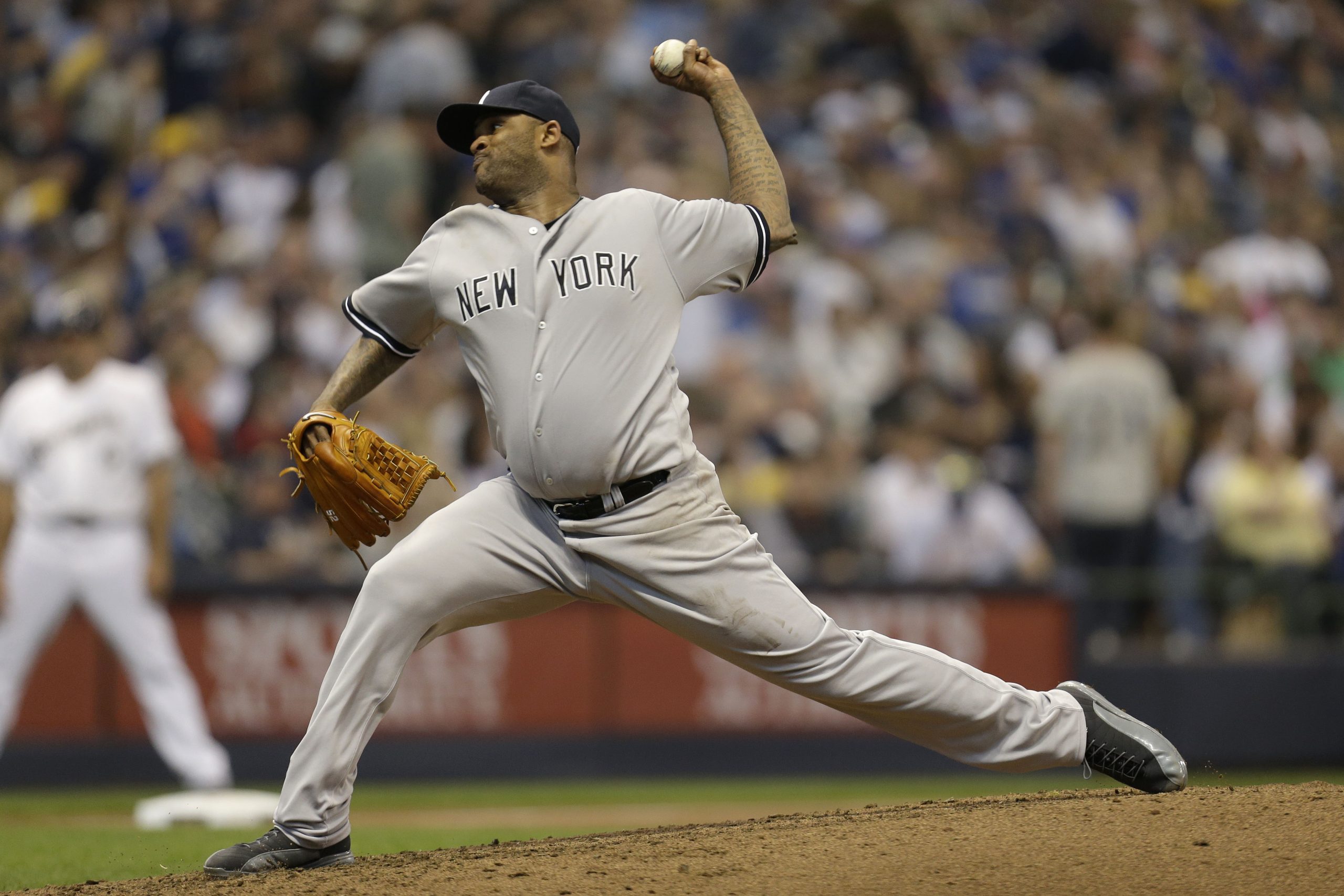 CC Sabathia Lays Into MLB's Postseason Umpiring in Profanity-Laced Rant
CC Sabathia had a few choice words regarding the recent umpiring during the MLB postseason.
The Boston Red Sox might finally be on the same page with CC Sabathia. The former New York Yankees pitcher let it all out by ripping the recent postseason umpiring during his podcast. Sox fans have been screaming the same thing after one particular call that took place in Game 4 that may have turned their series with the Houston Astros around.
CC Sabathia didn't hold back on his thoughts on the umpiring this postseason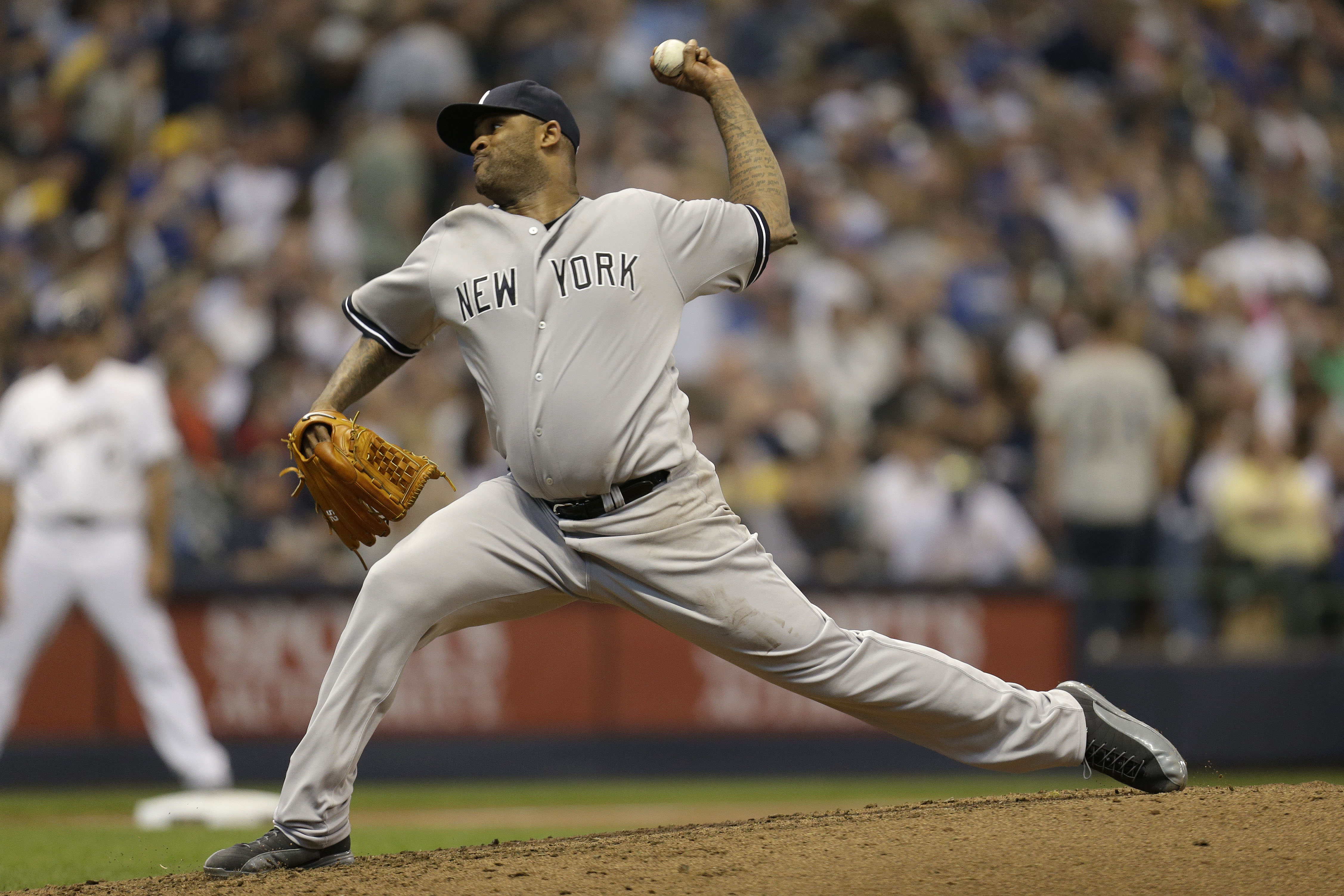 As a former pitcher, Sabathia often didn't agree with umpire calls. Things haven't changed since he called it a career in 2019. The former Cy Young Award winner was in the middle of his R2C2 podcast as the Red Sox were hosting the Astros in Game 4 when he became distracted by some poor umpiring.
Sabathia and his co-host, Ryan Ruocco, were talking about the Sox/Astros series when Sabathia, clearly with his eyes on the game, interjected.
"These umpires are terrible," Sabathia said. "Laz Diaz behind the plate is f****** awful. They have to do something. Guys are throwing harder, more movement than ever and they cannot get this s*** right.
"Happened in the Dodgers game, too. Walker Buehler throws Joc Pederson a nasty slider down and in. He didn't get the call, ends up giving (up) four runs in the inning. It's crazy. They gotta get this s*** right."
The Red Sox had a right to gripe over Laz Diaz's call
What likely triggered Sabathia's rant was the ninth-inning call in Game 4 that may have shifted the entire series.
The game was tied 2-2 in the top of the ninth inning when Houston's Carlos Correa led with a double off Nathan Eovaldi. Kyle Tucker then struck out before Eovaldi issued an intentional pass to Yuli Gurriel, putting runners on first and second with one out.
Eovaldi then struck out Aledmys Díaz for the second out and faced Jason Castro. On a 1-2 pitch, Eovaldi looked as if he caught Castro looking with a curve, but Diaz failed to ring him up. Replays showed the ball was in the strike zone, but Castro stayed alive in the count.
Two pitches later, Castro drove in the go-ahead run. Then the floodgates opened. Houston scored seven times in the inning and won 9-2, getting even in the series.
"I thought it was a strike, but again, I'm in the moment, I'm trying to make my pitches, I'm attacking the zone," Eovaldi said after the game, according to The Sporting News.
Houston won Game 5 and now looks to clinch the series Friday night at home.
CC Sabathia is right on in his assessment
According to ESPN's MLB Insider Jeff Passan, Diaz missed 23 calls behind the plate in Game 4. It's the most of any umpire this postseason. Twelve of them were thrown by Boston pitchers, so he clearly wasn't favoring either team. He was just consistently off.
Earlier in the game, Diaz riled up J.D. Martinez and Sox manager Alex Cora when he called Martinez out on strikes. Cora came out and had a heated conversation with Diaz.
After the game, Cora explained why he went out to argue.
"The way (Martinez) reacted, I had to jump right away. I don't want him to get thrown out, and we disagreed with that one," Cora said. "I know it's early in the game, but it's first and second, one out, so it is what it is."
Diaz had a tough night. Missing 23 calls is tough to do. He was rough for both teams, but if the Red Sox lose the series, Boston fans will certainly be pointing to that one Eovaldi ninth-inning curve.