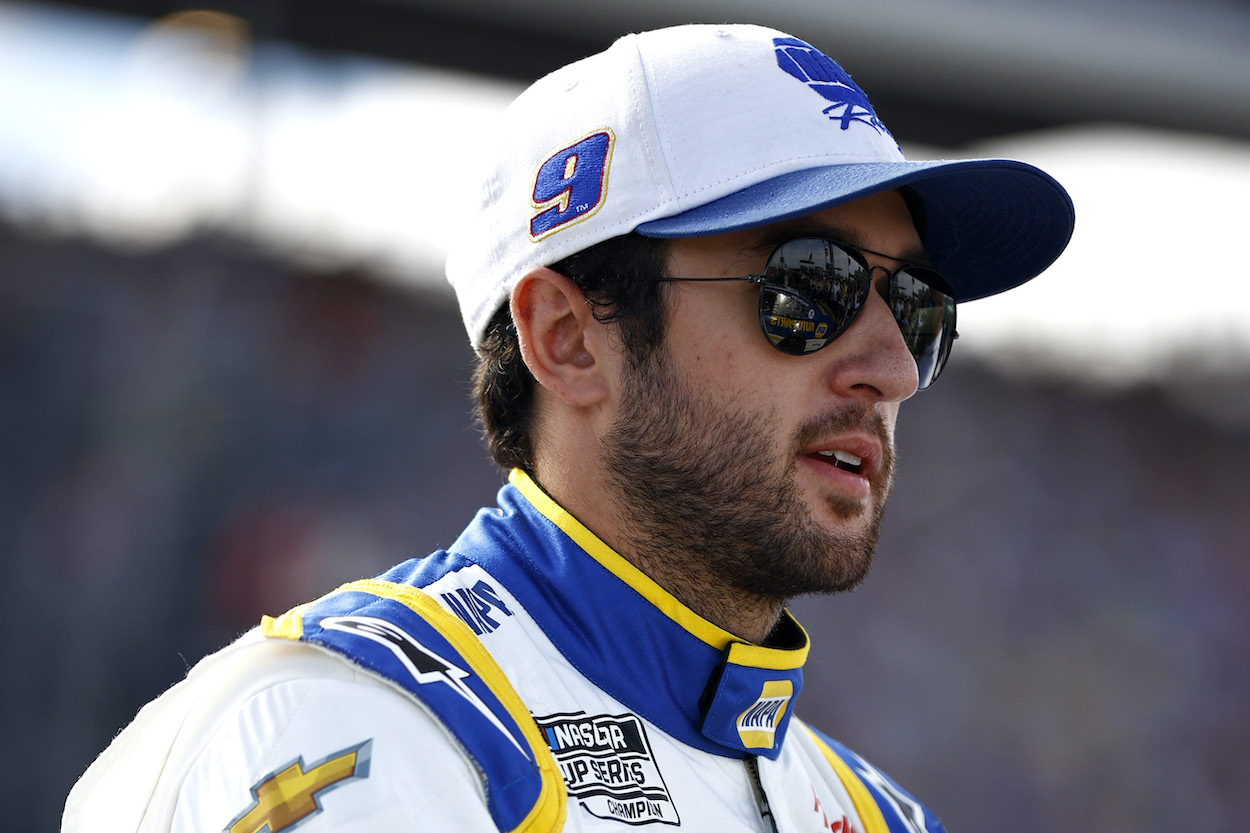 Chase Elliott Gets Massive Air, Flips High Into Catch Fence, and Lands on Roof During Frightening Chili Bowl Crash
Chase Elliott ended his 2022 Chili Bowl Nationals appearance with a scary crash that included his car flying into the air, cartwheeling, and hitting high on the catch fence before ending on its roof.
Like many other NASCAR drivers, Chase Elliott has followed his Hendrick Motorsports teammate Kyle Larson and increased his dirt track appearances in the last year. This year's Chili Bowl Nationals was Elliott's second appearance, after debuting in the popular dirt event a year ago, and will certainly be one he remembers after getting airborne, cartwheeling down the track, flying high up into the catch fence, and landing on his roof in a frightening crash.  
Chase Elliott running more dirt races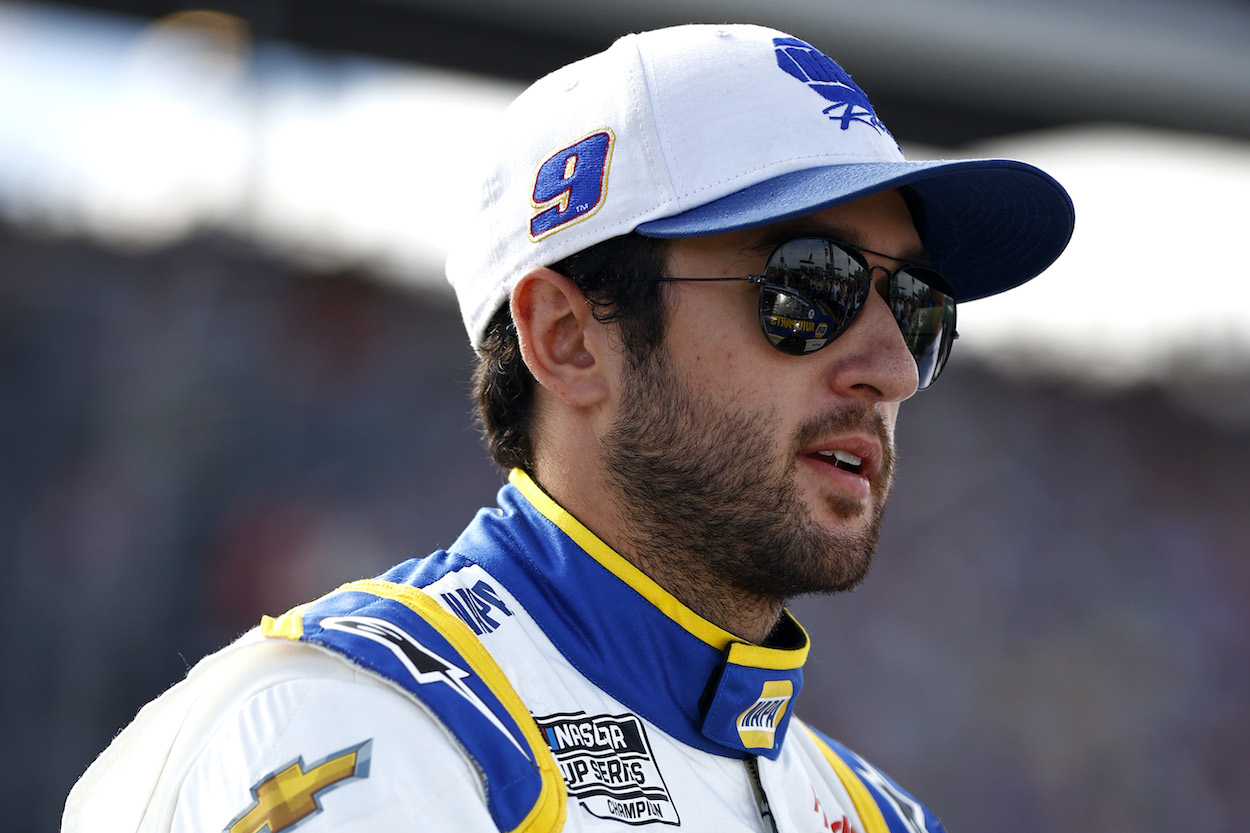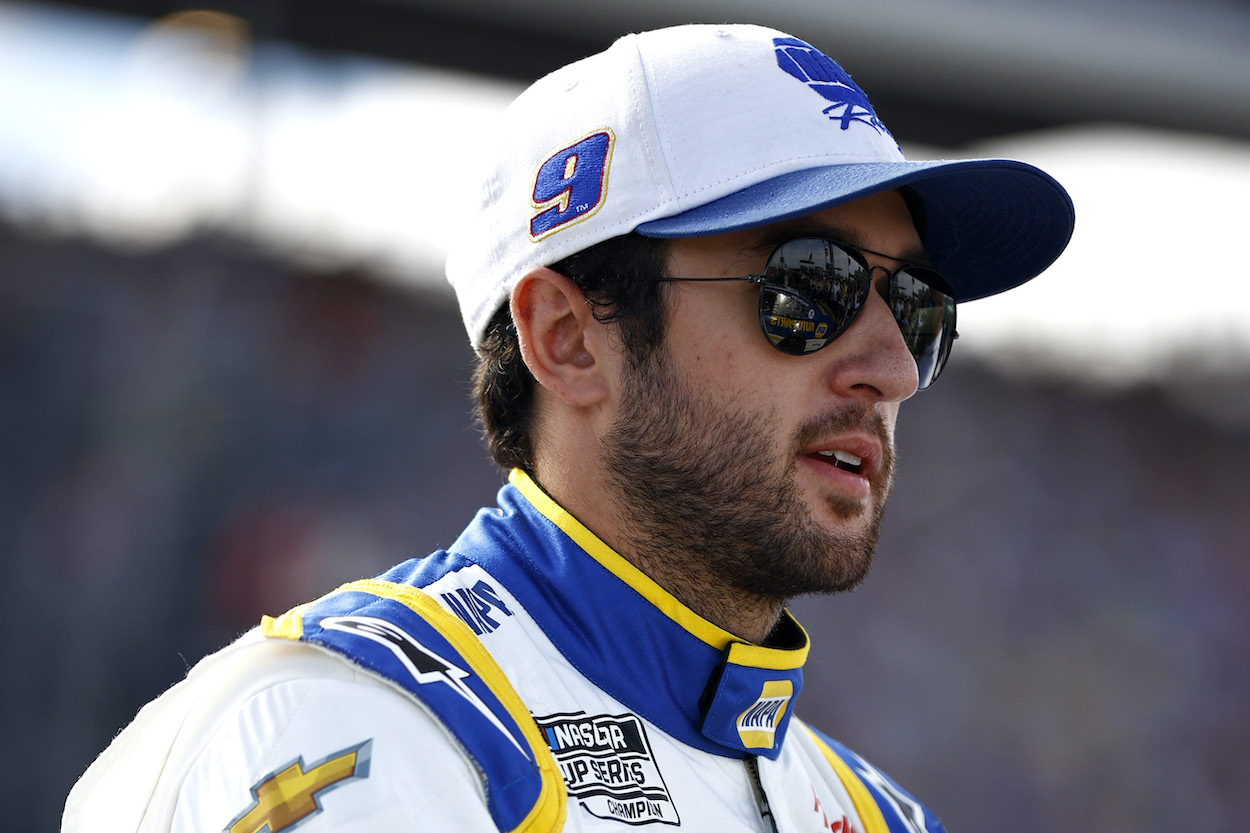 With Kyle Larson's success in 2021 in both the NASCAR Cup Series and on the dirt track circuit, it's not surprising to see numerous other drivers crossing over. Chase Elliott has certainly been influenced by his HMS teammate. 
Since the conclusion of the 2021 Cup Series season in November, the 2020 Cup champion has appeared on the dirt several times, including at the Hangtown 100 in November. He finished 20th in the A-Main race. 
It wasn't Elliott's first time on the dirt in 2021. That happened when he made his initial appearance at the Chili Bowl Nationals in Tulsa back in January of last year. He finished seventh in his first race on Championship Saturday and failed to advance. Despite not making the A-Main, he vowed to return in 2022.
Chase Elliott in scary crash at Chili Bowl but amazingly comes away uninjured
Chase Elliott and numerous other NASCAR Cup Series drivers, including Christopher Bell, Chase Briscoe, and HMS Teammate Alex Bowman, made it to Tulsa this week to compete in the 2022 Chili Bowl Nationals. 
During Saturday's action, Elliott was turning laps around the short dirt track when disaster struck. While running the outside line, the No. 9 car's left front wheel ran up on the back of another car's right rear wheel, then popped up in the air with just his right rear wheel connected to the dirt. Once the right front wheel returned to the surface, Elliott was in for a wild ride as the car cartwheeled before getting airborne and climbing high up the catch fence upside down before it slammed back down to earth. 
Uninjured, Elliott detailed what happened in an on-track interview.
"I'm fine," Elliott said. "Those guys kind of checked up and I jumped a wheel and went for a ride. Feeling good. Hate to tear up Kyle's car but we'll try again and hopefully come back next year and be a little better."
Got big air earlier this year at another race
While Elliott got some big air at this week's Chili Bowl Nationals, it wasn't anywhere close to the most air he's got racing this season. That came last month when he tried his hand at racing Nitro Rallycross in Florida.
Elliott took to Twitter to show just how much air he got during his first run over the massive dirt jump and even admitted it was a little intimidating. "My first attempt of purposely having all 4 tires off the ground… little deep but better than the alternative," he wrote.
The 26-year-old was impressive in his first foray into Rallycross action, out-dueling veteran Tanner Foust in a one-on-one heat, only to have the win taken away by race stewards for a move where he slid into the door of Foust and knocked him out of the way.
Despite that penalty, Elliott said he had a blast and later finished eighth in the feature event.   
Like Sportscasting on Facebook. Follow us on Twitter @sportscasting19.