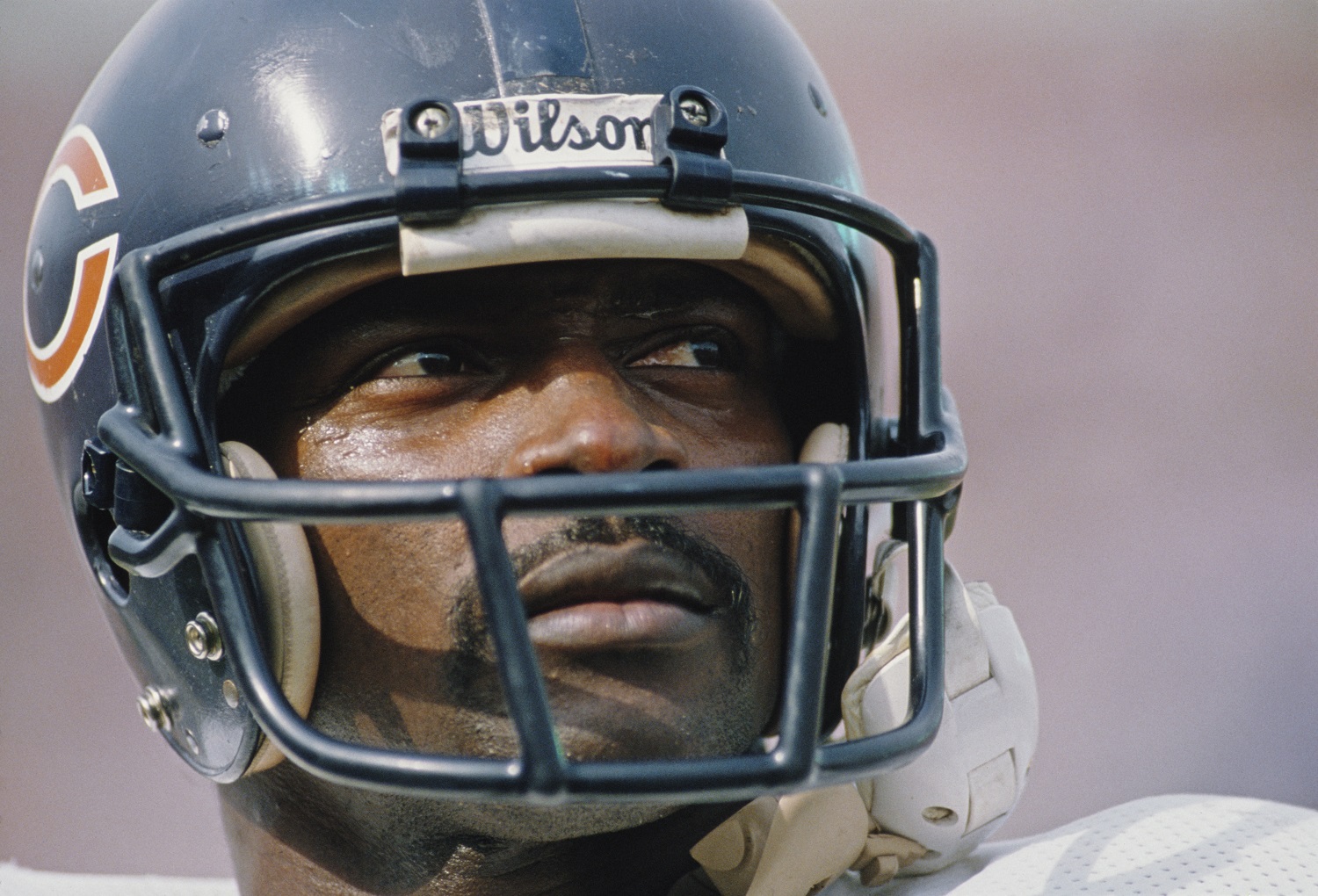 Chicago Bears Legend Walter Payton Once Shot a Man in a Nightclub
A look back on when former Bears running back Walter Payton shot an employee in a nightclub he owned in suburban Chicago.
Before Michael Jordan came to the Windy City, it was hard to find a bigger sports star in town than Chicago Bears running back Walter Payton. For 13 seasons, the man affectionately known as "Sweetness" dazzled crowds and torched defenses, rushing for 16,726 yards and scoring 125 touchdowns on his way to the Pro Football Hall of Fame. He was the 1977 NFL MVP, a nine-time Pro Bowler, a seven-time First-Team All-Pro, and a Super Bowl champion.
But Walter Payton was always more than just a football player. He was a businessman and a collector and was always looking for something to keep himself busy. He got into racing cars and was once part of a group trying to bring an NFL expansion team to St. Louis before the Rams moved there from LA. But a couple of these extracurricular activities crossed paths one night when Payton shot an employee at a nightclub he owned in suburban Chicago.
Walter Payton bought into a nightclub in suburban Chicago in 1983
In 1983, just one year before he became the NFL's all-time leading rusher, Walter Payton bought into Studebaker's, a 50s-themed nightclub with locations all over the country, "Sweetness" himself picked out the location in Schaumburg, a northwestern suburb of Chicago, and even interviewed and hired most of the staff.
Those who attended the club would often be treated to Payton spinning records in the DJ booth or just hanging out at the club. And his employees loved him. The future Hall of Famer was constantly handing out extravagant gifts but was never cocky about it, which was just the way Walter Payton was.
"Sweetness" was an avid gun collector
Walter Payton was an avid hunter and accumulated quite the collection of firearms, custom-made bows, and hunting knives. In total, Payton owned more than 50 guns throughout his life, many of which had his No. 34 as the serial number. A few years after his death, his collection was auctioned off to raise money for children's charities.
Walter Payton once accidentally shot the manager of his nightclub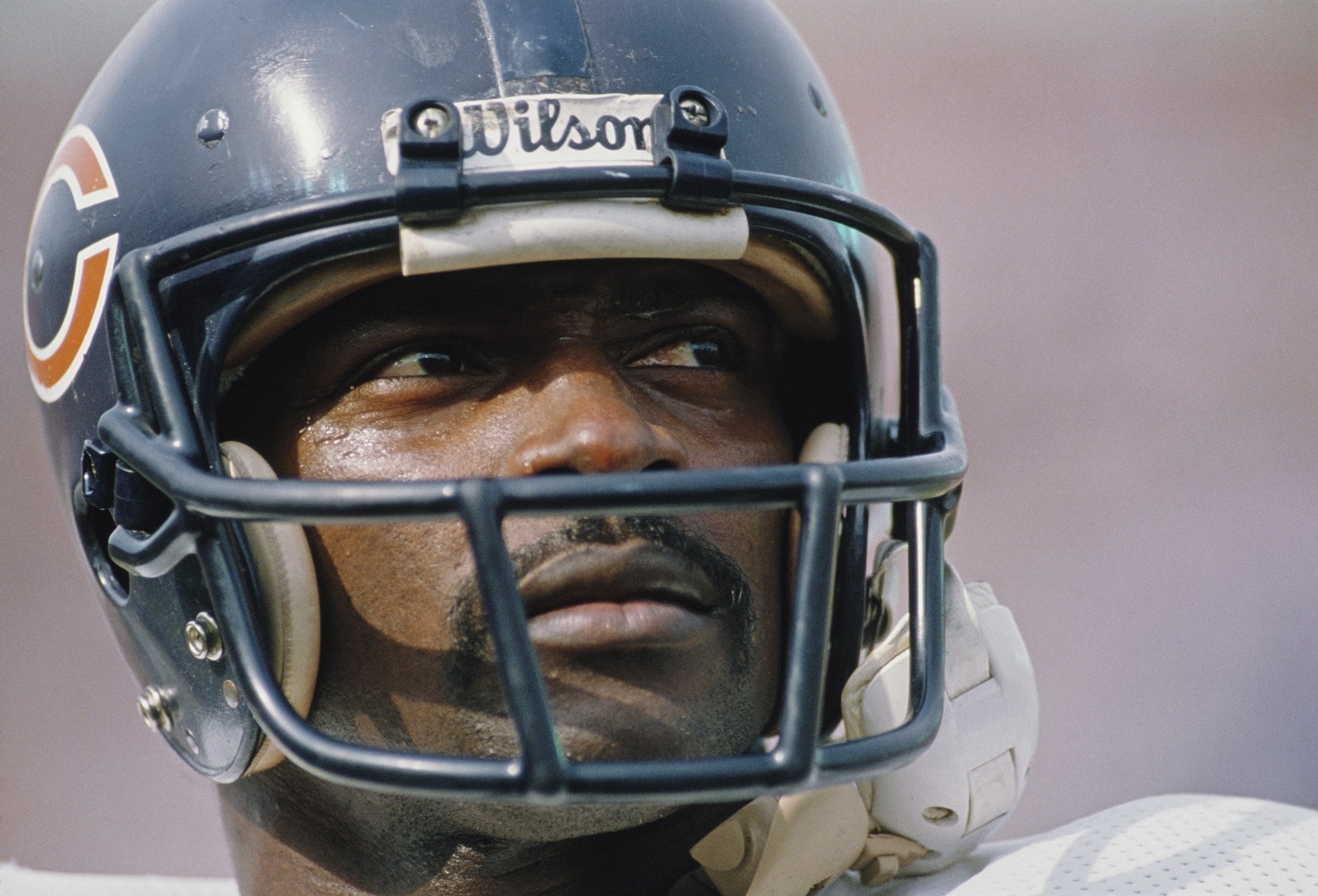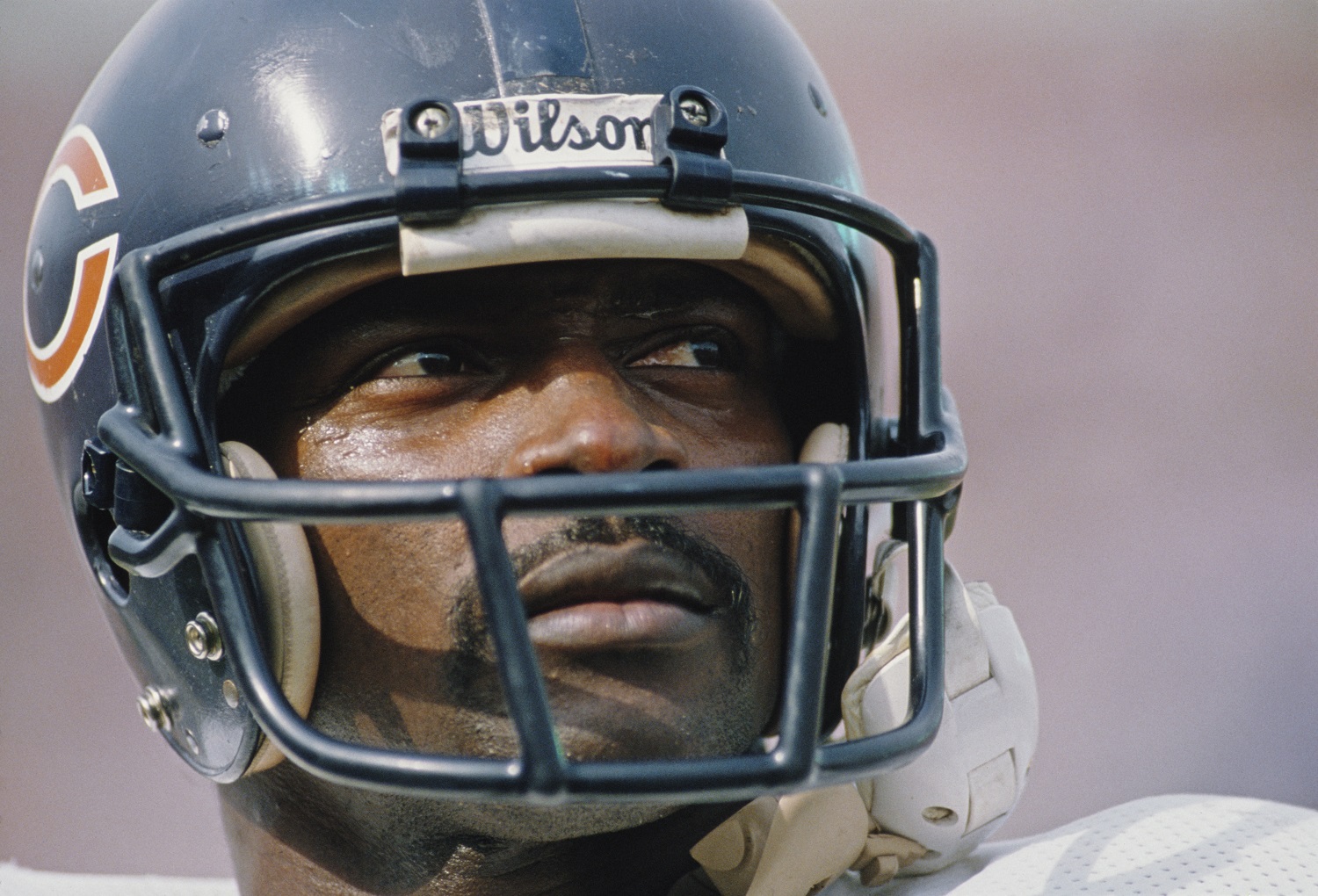 One of the guns owned by Walter Payton was a French-made 9mm automatic pistol, which he'd purchased not long after retiring from the NFL. On April 13, 1988, Payton and the manager of Studebaker's, then-28-year-old Elmer Hutson, whose nickname was J.R., were in the club's office discussing a problem with a Coors Light vendor, Mike McKenna, with whom Hutson had argued earlier in the day over the phone. McKenna came to Studebaker's to complain when an extremely unfortunate accident occurred. Payton was on the phone with his wife, Connie, and had the pistol in his hand, apparently not knowing it was loaded. Hutson later told Sports Illustrated what happened next.
"I walk into his office, and he had a couch and two chairs up against the wall. He was sitting on one chair and Mike McKenna—who came to complain about me—was in the other. I sat down on the arm of the couch. Walter had the phone to his ear, talking to Connie.

"He twirled it a couple of times, then came back up with the gun and put it down again. That's when it went off."

Elmer Hutson
The bullet hit Hutson in the left knee, essentially shattering it, and then traveled up his thigh, ripping through his hamstring and cartilage, before exiting out the rear of his leg, leaving a three-inch hole behind. Hutson obviously fell to the floor as Walter Payton was left in shock. Other employees came rushing in and started screaming "Walter shot J.R.! Walter shot J.R.!" Hutson was rushed to a nearby hospital and remained there for 10 days before being released. He says Payton visited him there and when he returned home, there was a new set of Wilson golf clubs waiting for him with a handwritten note from his boss, once again apologizing for what had happened.
The news hit the wire later that day and spread like wildfire. Payton was never charged with a crime as the gun was legally registered and the incident was clearly an accident. But the story doesn't end there. A year later, Hutson was let go from Studebaker's for reasons he still doesn't understand. He sued the chain for not providing enough health coverage and then was shockingly countersued, as he explained in the same interview with SI.
"They actually made the argument that, knowing there was a loaded gun in the room, I should have taken precautions not to get shot. It would almost be humorous, were my leg not in such bad shape."

Elmer Hutson
The dispute was eventually settled with Hutson receiving $209,000. But he surprisingly never heard from Walter Payton again. Payton passed away in 1999.