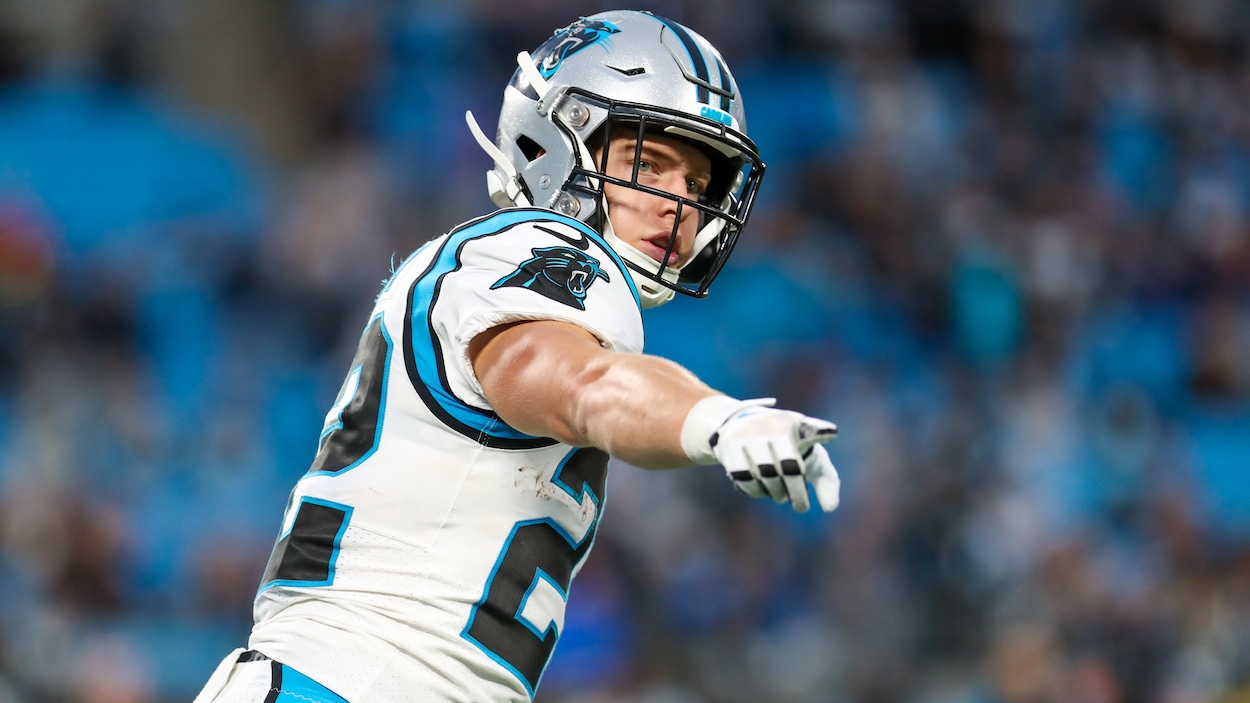 Christian McCaffrey Will Play vs. Chiefs After an Educational Plane Ride to San Francisco
Christian McCaffrey will play in the 49ers Week 7 matchup vs. the Chiefs after cramming a season's worth of learning into two days.
The San Francisco 49ers swung for the fences between Weeks 6 and 7 by trading four draft picks to the Carolina Panthers for superstar running back Christian McCaffrey. The Niners are 3-3 heading into their Week 7 tilt vs. the Kansas City Chiefs and need to win every game possible to make this huge deal pay off.
Head coach Kyle Shanahan initially thought Week 7 would be the one throwaway week of the McCaffrey Era. After not getting to the Bay Area until Friday, Shanahan initially told reporters he didn't think the RB would play this week.
However, after an educational plane ride across the country and some cram sessions like McCaffrey surely pulled in his days at Stanford, he is listed as RB1 for the Chiefs game and will play in his first game as a 49er.
Christian McCaffrey learned the 49ers playbook on the plane to San Francisco
Christian McCaffrey is an incredibly talented football player, but he's just as smart as he is skilled. As the son of a 13-year NFL vet and a product of Stanford, it should be no surprise that McCaffrey has an incredibly high football IQ.
As McCaffrey was preparing to take the 6-hour flight from CLT to SFO, he was asking Kyle Shanahan and the 49ers for a copy of the team's playbook so he could start absorbing the team's offense.
"Even before Christian McCaffrey got on that plane to fly from Charlotte to Santa Clara, he was asking for the playbook, wanting to get into the plays, and was pushing to play," NFL Network insider Ian Rapoport reported.
McCaffrey won't be the every-down back in Week 7 vs. the Chiefs, but he will be on the field for a good amount of snaps.
"He has a package of plays. Base plays, first-down-type plays. They thought about doing it in the red zone, settled on this, but yes, you are going to see Christian McCaffrey on the field for his new team," Rapoport concluded.
And as stories of McCaffrey's whirlwind last two days continued to come out, another NFL insider shared that it wasn't just the 49ers playbook McCaffrey studied. It was team meetings, too.
The new 49ers RB also took in a week's worth of team meetings in two days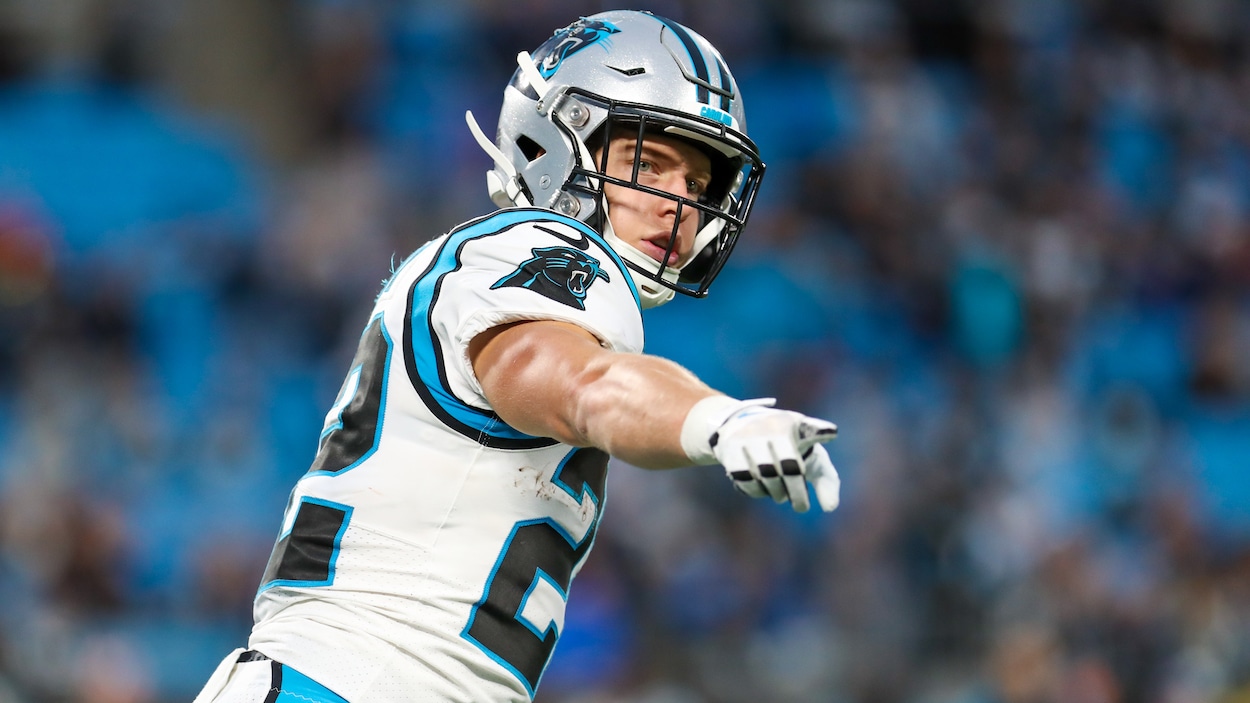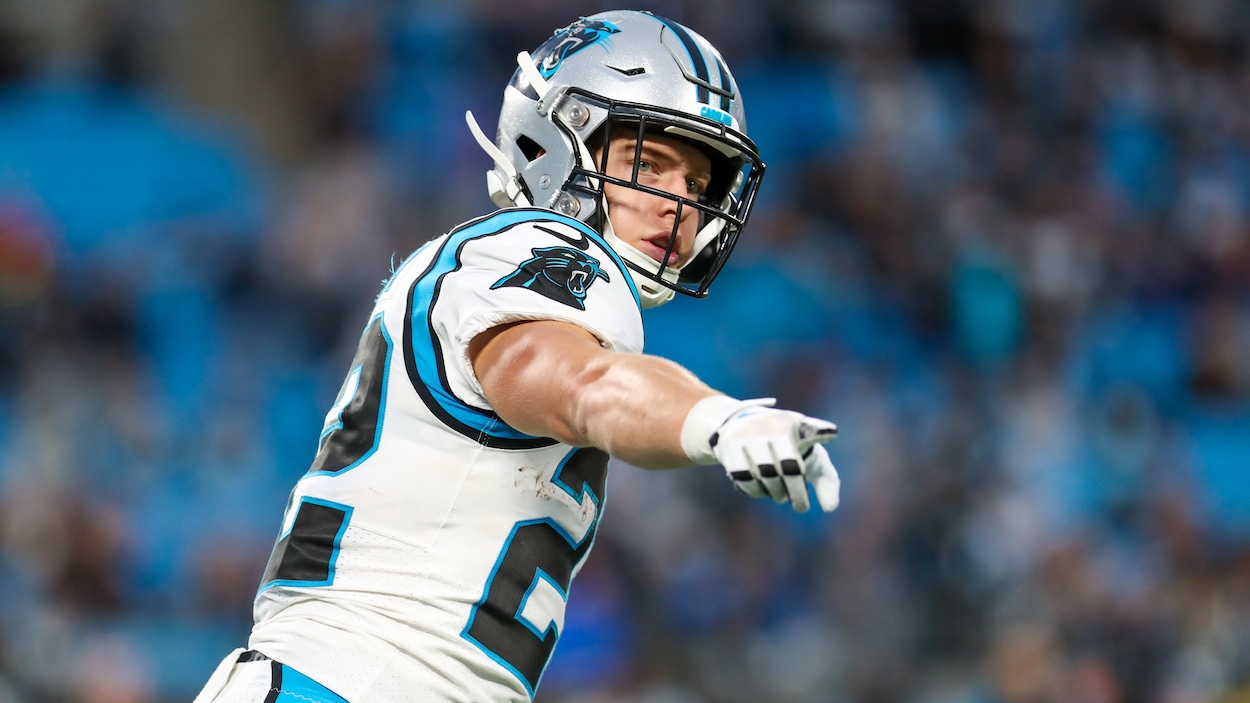 After Ian Rapoport revealed that Christian McCaffrey quickly learned Kyle Shanahan's playbook on the way to the West Coast, Fox NFL insider Jay Glazer added his inside info to the McCaffrey mythology.
Glazer also noted that Shanahan and general manager John Lynch thought, "no way he's going to play on Sunday." However, McCaffrey's immediate reply was, "No. Guys, just get me a game plan. Get me the playbook. I got to be in there this Sunday. I want to play immediately."
And in addition to learning that playbook quickly, McCaffrey got up to speed on the game plan by virtually sitting in on six weeks' worth of 49ers meetings on Friday and Saturday.
"Interestingly enough, Kyle Shanahan — and he kind of picked this up along the lines. Bill Walsh started it years ago with the 49ers —he tapes all of his meetings during the week, and on Fridays, they have their game plan meetings," Glazer explained. "So, Christian McCaffrey, the last couple of days, he has gone through and watched every single one of those Friday game plan meetings that Kyle Shanahan has had this year."
Glazer went slightly further than Rapoport and put a number on McCaffrey's expected plays vs. the Chiefs. He says the running back would likely be in for around 20 plays. However, he also added the caveat, "But that could change depending on how the game goes."
Have thoughts on this topic? Keep the conversation rolling in our comments section below.