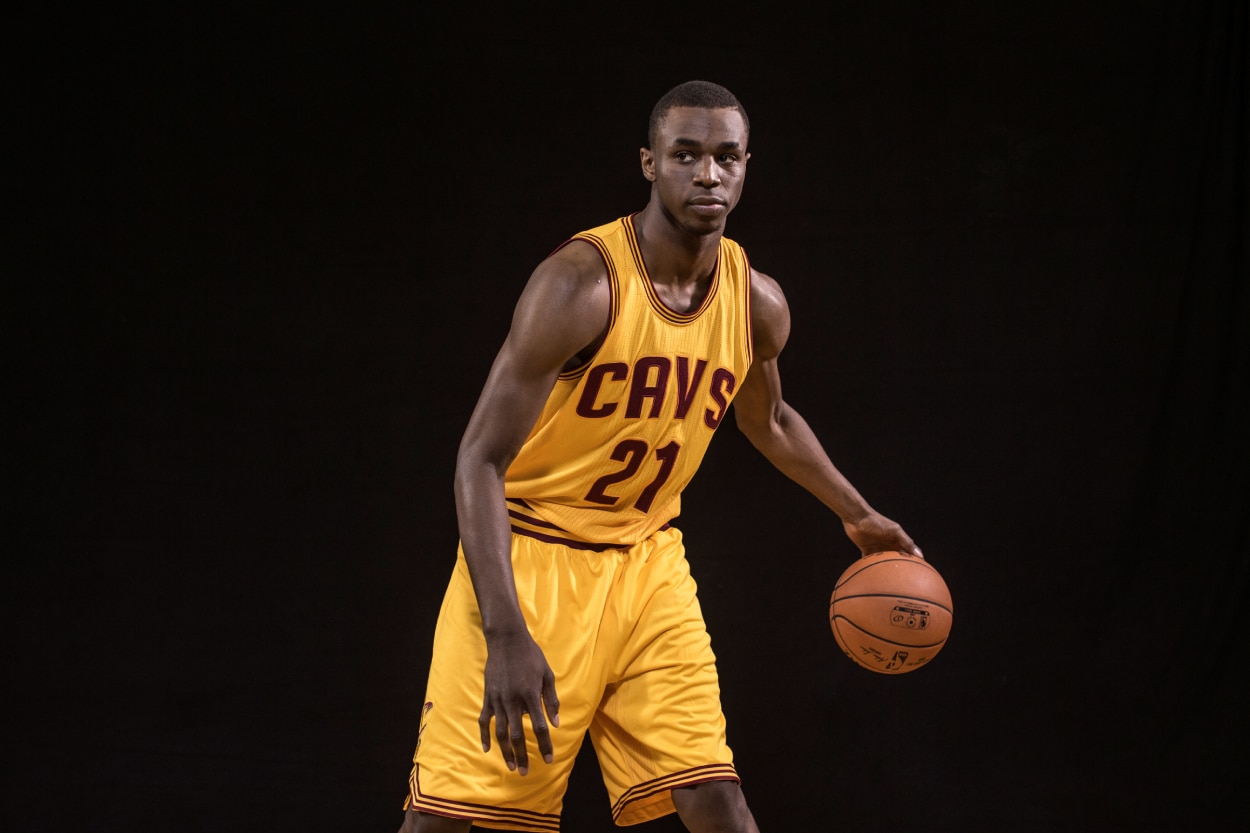 Cleveland Cavaliers Could Shockingly Reunite With Former No. 1 Pick Andrew Wiggins
Andrew Wiggins went to the Cleveland Cavaliers with the first overall pick in the 2014 NBA Draft, and the Cavs are reportedly open to a reunion with the All-Star.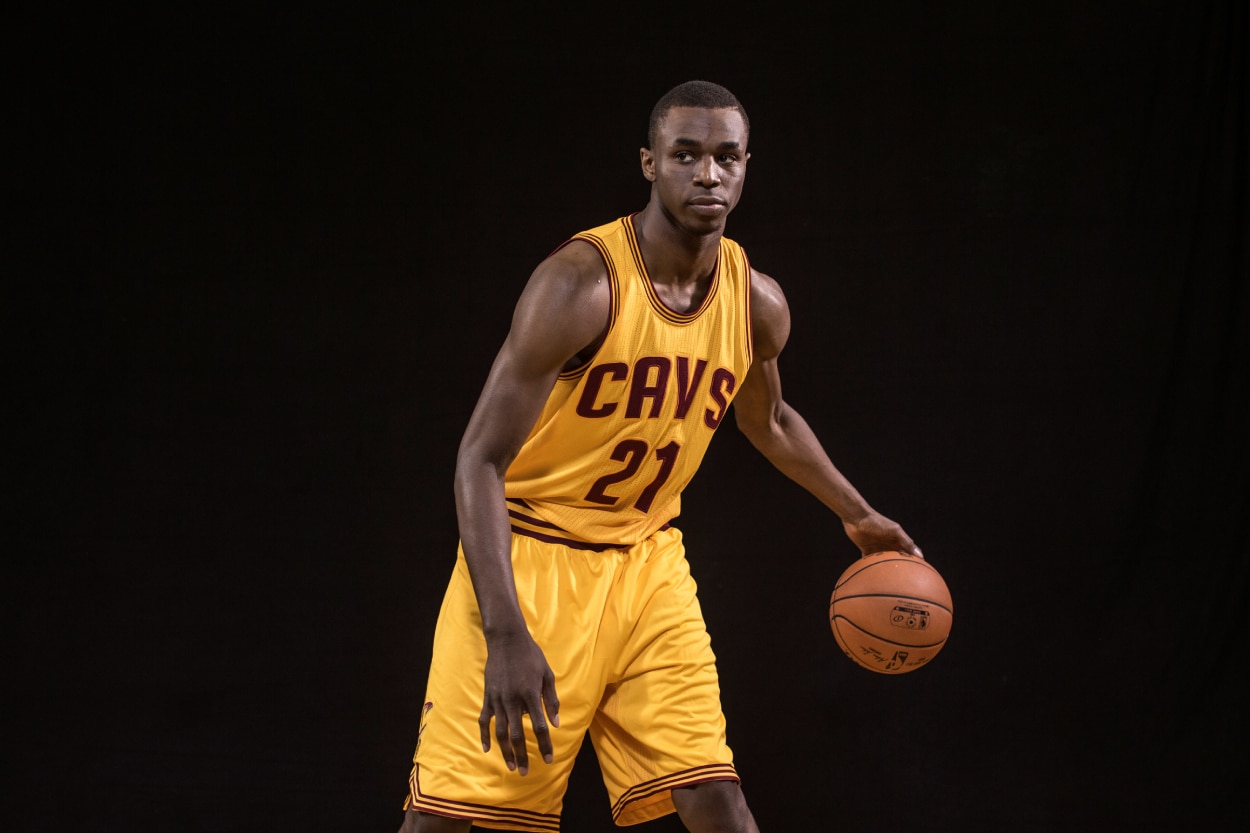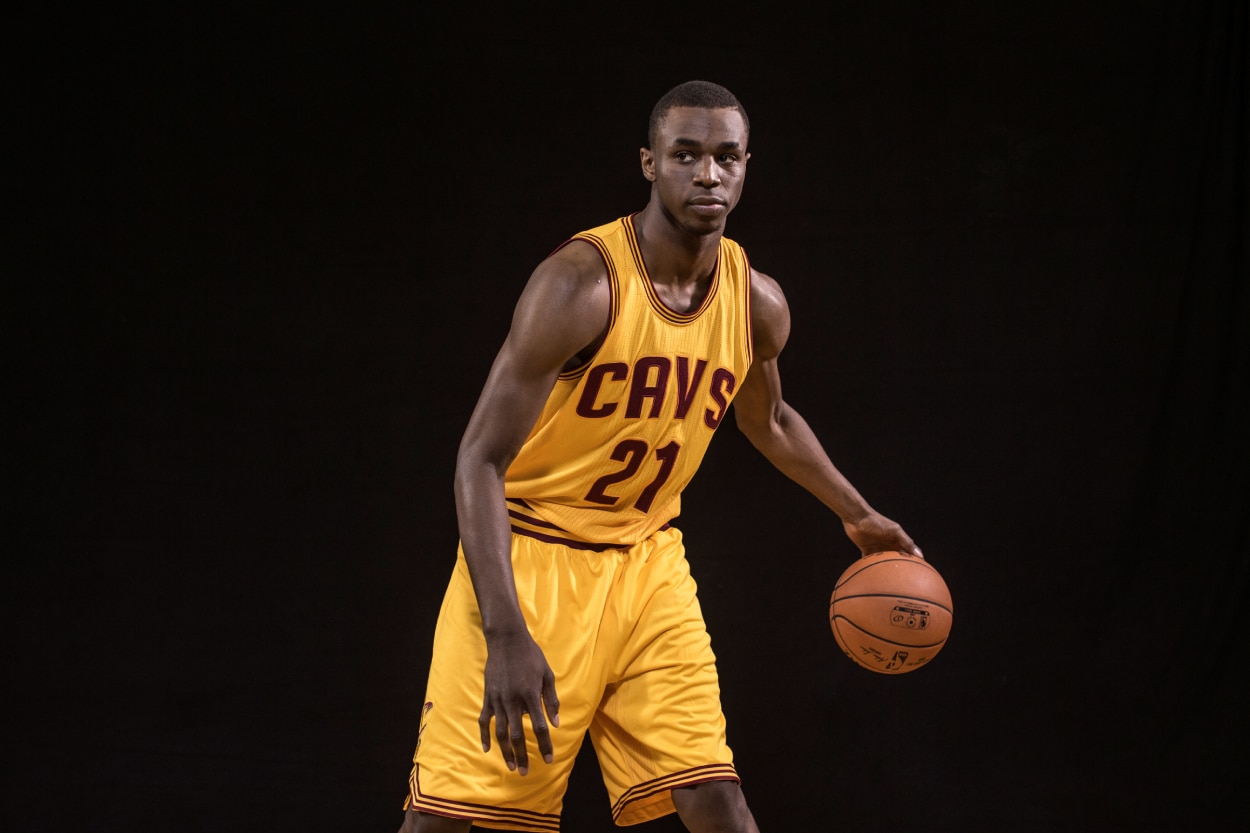 Andrew Wiggins has taken that "bust" label and thrown it out the window.
After going to the Cleveland Cavaliers with the No. 1 overall pick in the 2014 NBA Draft and subsequently getting traded to the Minnesota Timberwolves for Kevin Love, Wiggins had yet to live up to that first-pick status prior to this season. He won the 2014-15 Rookie of the Year but hadn't earned a single All-Star selection and only reached the playoffs once.
However, Wiggins has since proven himself with the Golden State Warriors this season, helping lead them to the 2022 NBA Finals. And his success has apparently resulted in teams becoming interested in his services.
In fact, the Cavs are reportedly considering a reunion with their former first overall pick.
The Cavaliers have reportedly considered reuniting with Andrew Wiggins
Andrew Wiggins has been a revelation for the Warriors this season. He earned his first career All-Star selection, averaging 17.2 points and shooting a career-best 39.3% from deep. He also pulled down 4.5 rebounds per game and recorded his fewest turnovers per outing with only 1.5.
Wiggins has also played well in the postseason. The Kansas product is averaging 15.8 points and 7.0 rebounds on 48.0% shooting. He even dropped 27 points and 11 rebounds in Game 3 of the Western Conference Finals, eventually helping lead Golden State to its sixth NBA Finals appearance in eight seasons.
It may not have been Wiggins' most prolific year. He averaged 23.6 points back in 2016-17. However, it has been one of his most efficient, and he has proven his worth on the defensive end with 3.4 defensive win shares, ranking in the top 20 in the entire NBA.
His success has supposedly caught the Cavaliers' attention.
"This is one that I'm watching. I think it's less likely than it was when the postseason started, but it's one that I've heard kicked around inside the walls of Cleveland. It's Andrew Wiggins of the Warriors," Cavaliers beat writer Chris Fedor said on a recent episode of The HoopsHype Podcast.
If you don't remember, Wiggins went to the Cavaliers with the No. 1 overall pick in 2014. But after LeBron James announced his return to Cleveland, the team traded Wiggins to the Minnesota Timberwolves for Kevin Love, who has played on the Cavs ever since and led them to a title in 2016.
Wiggins never played an actual game for the Cavaliers, but he essentially started his NBA career with the team, even appearing in Summer League action. So, would a reunion make sense for Cleveland?
Would Andrew Wiggins make sense for the Cavs?
Believe it or not, Andrew Wiggins would be a great fit on the Cavs. Cleveland had a resurgent season in 2021-22, making the NBA Play-In Tournament and finishing the year with a winning record. However, it has a glaring hole at small forward.
Darius Garland leads the team at point guard, and Jarrett Allen and Evan Mobley are the stars in the post. But the Cavs need a two-way wing.
Collin Sexton plays the one and two-guard positions, and Cleveland seems to view Caris LeVert as more of a shooting guard than a small forward. So, Wiggins would fill that hole for the Cavs and immediately give them a boost offensively.
The only issue is that the Cavaliers would have to acquire Wiggins via trade if they want him for next season. And would the Warriors – Cleveland's biggest rival between 2015 and 2018 – want to actually make a deal?
The Cavs could also wait until next offseason. Wiggins has one year left on his contract and will be a free agent in 2023. Cleveland will also likely have the cap space to add him. But that wouldn't help them win this upcoming year.
So, will Andrew Wiggins go to the Cavaliers? It's hard to see that happening if the Warriors win the 2022 championship, but it's still an interesting storyline to follow.
Wiggins could finally lead the team that drafted him eight years ago.
Stats courtesy of Basketball Reference