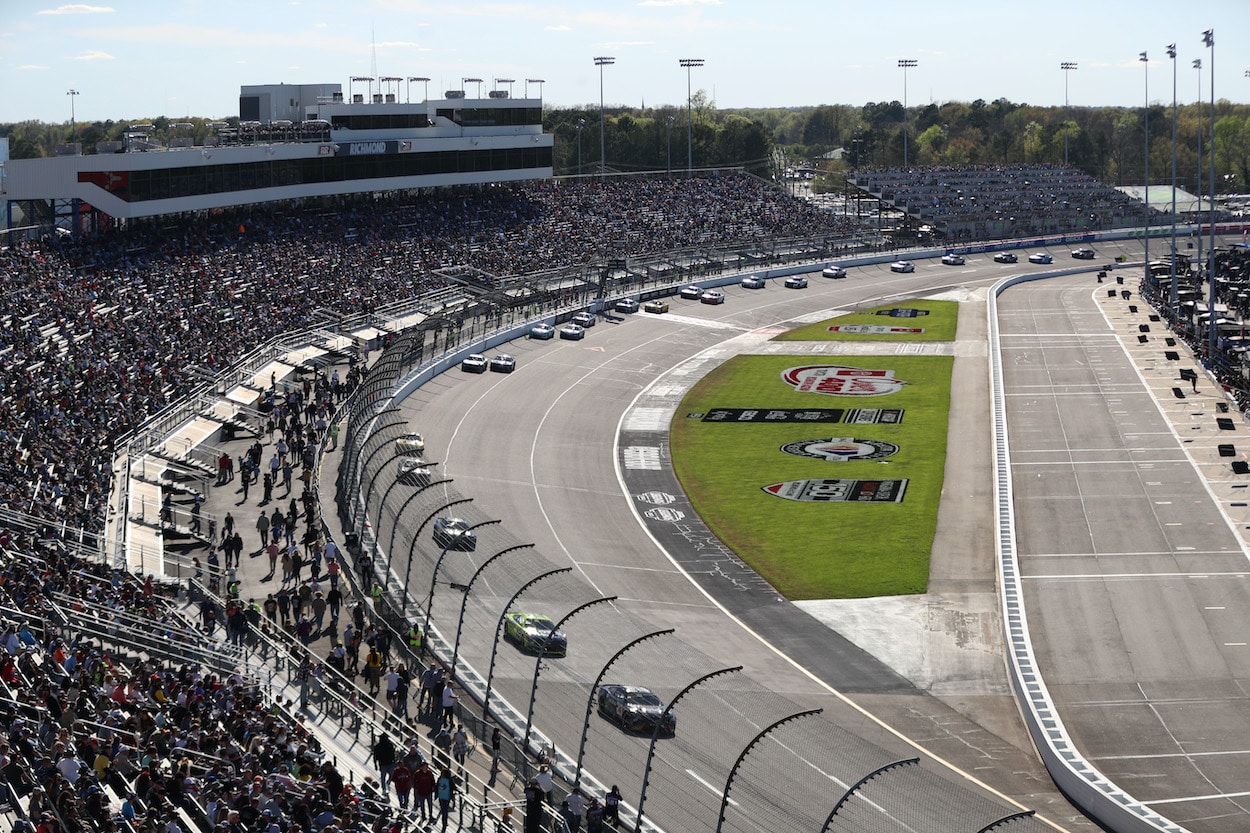 Commercial Tracker: 2023 NASCAR Cup Series Race at Richmond (Spring), Including Most Commercials in Single Break All Season
The NASCAR Cup Series race at Richmond was notable because it featured the most commercials during a single break all season. Most importantly, fans missed 40 laps of green-flag action.
Each week we are tracking the number of commercials shown during each NASCAR Cup Series race broadcast, breaking it down by total number of commercial breaks, including side-by-sides, total commercials, total amount of time spent in a commercial break, and total green-flag laps missed by the television viewing audience. 
The Toyota Owners 400 at Richmond Raceway begins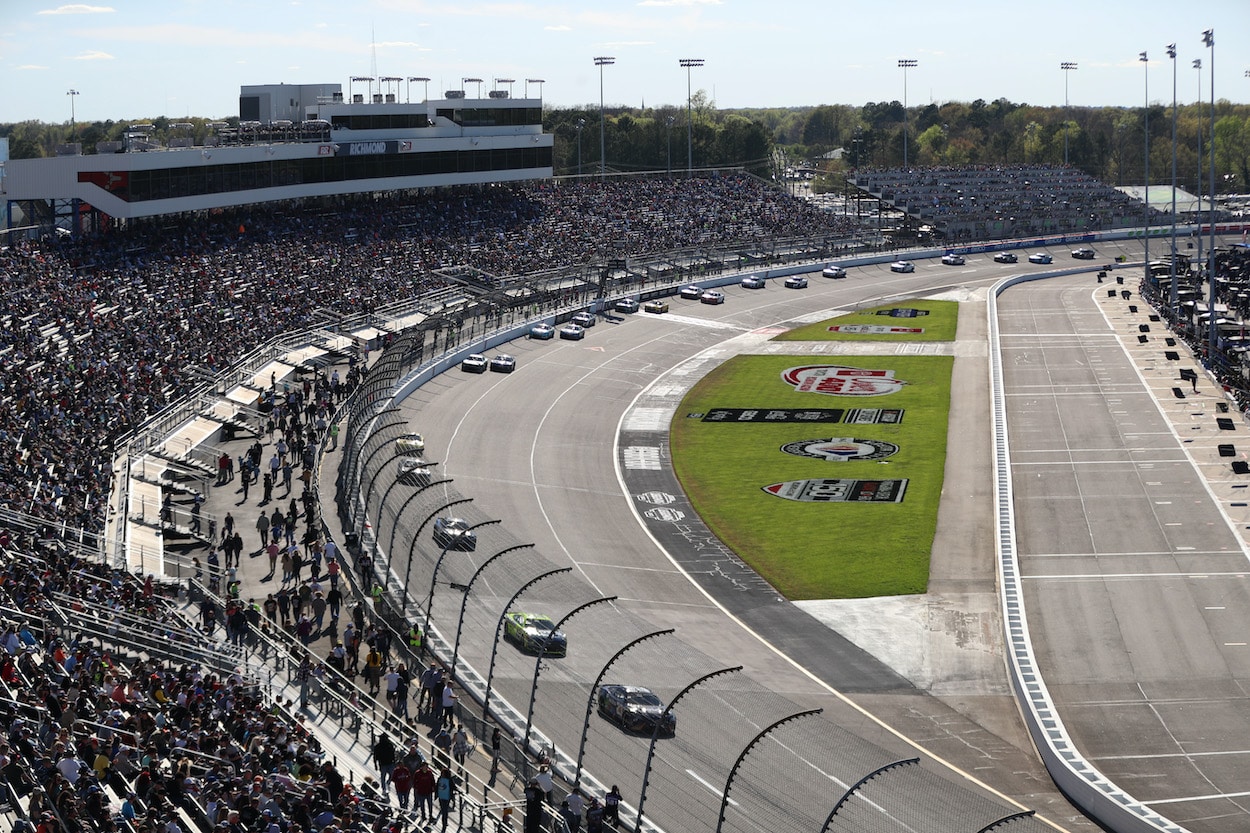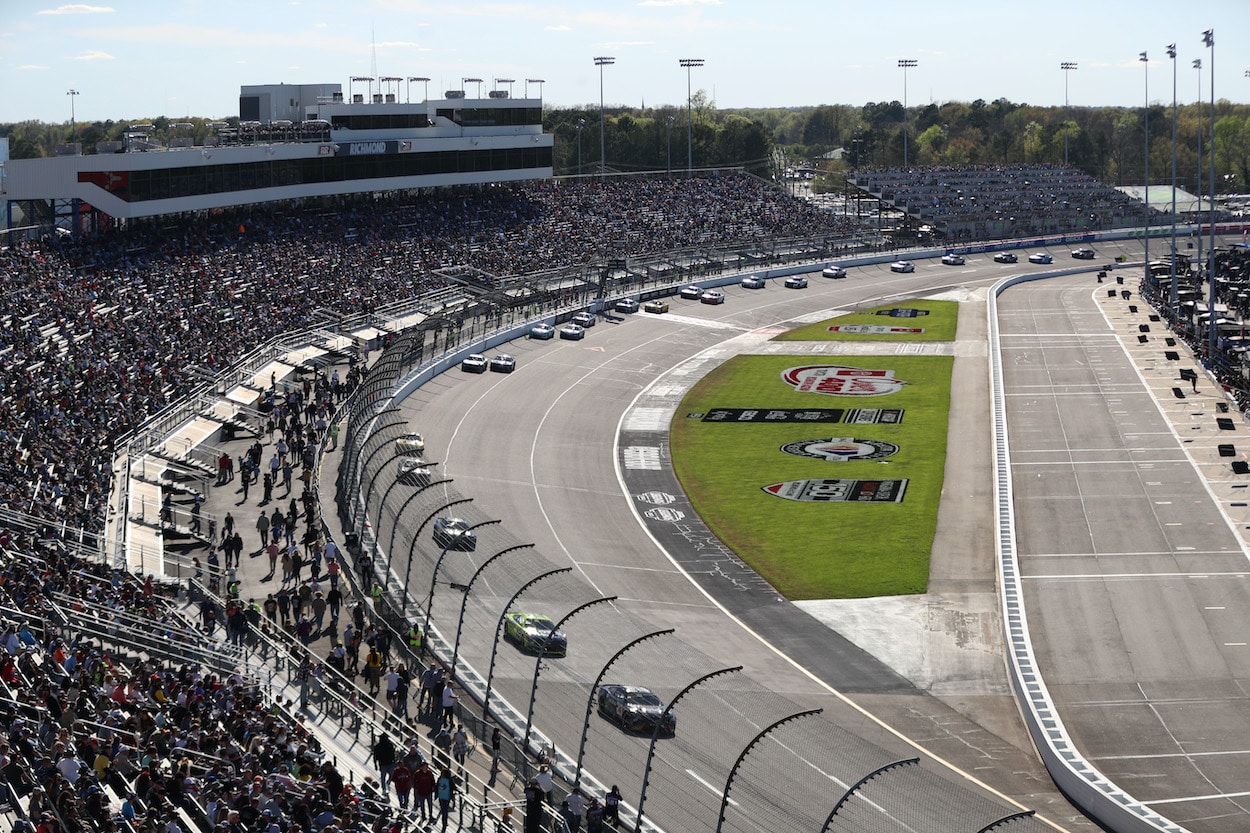 The green flag for the Toyota Owners 400 at Richmond Raceway waved at 3:49 ET. The first commercial break from the 3/4-mile track came on Lap 12 during a green-flag run and would be the shortest break for the entire race, lasting 2:15 and featuring just three advertisements, including the longest one of the race, a 1:30-spot for COVID medicine Paxlovid. Fans missed six laps of action.
On Lap 31, NASCAR gave Fox Sports another opportunity to run ads with a competition caution. During that break, fans watched six commercials that lasted 2:30.
Stage 1 included another caution/commercial break for cause and the two sets of commercials the network airs during the stage breaks (one at the beginning and another after pit stops). Fans at home sat through five commercial breaks in the first stage, which included 34 commercials and lasted for 12:40. 
Fox runs more breaks and commercials in Stage 2 than any other race
Stage 2 was a busy one for commercials and included the most breaks and ads in a stage since we started keeping track of the statistics after the Daytona 500. The first set of ads ran early in the stage due to caution and included just three commercials, which ran for 2:30. But Fox was just getting warmed up.
Over the next hour-plus, the network aired seven additional breaks, including a pair of side-by-sides. The second break of the segment was particularly interesting because it included the most ads in the stage at nine but only lasted for 2:15. It included numerous spots lasting 15 seconds or less from Body Armor, Reynolds, and Discover. 
The final numbers for the stage were staggering, and included eight breaks with 53 commercials that lasted for 20:25. The most important stat of all was 21. That's the number of green-flag laps fans missed.
Most commercials in a single break all year in Stage 3
The third stage from Richmond was an exciting one for race fans and, fortunately, per normal, featured the fewest number of breaks at four, with a pair of them side-by-side. 
The most notable item from the final stage was the second commercial break, which featured a mind-boggling 11 ads. Many of them were similar to the break in Stage 2 and ran for 15 seconds or less. That break lasted for 2:45. 
 In the non-side-by-side breaks, fans missed a total of 13 laps of green-flag racing. 
Final numbers
| | |
| --- | --- |
| Total Time of Race (Green to Checkered) | 3 Hours 17 Minutes |
| Total Commercial Breaks (Side-By-Sides) | 17 (4) |
| Total Commercials | 114 |
| Total Time of Commercials | 42:35 (21.62% of race broadcast) |
| Total Laps Missed by Viewing Audience | 40 green-flag laps |
| Most Commercials in One Break | 11 |
For the latest breaking news and information about NASCAR's three national series, check out @kdsportswriter on Twitter.