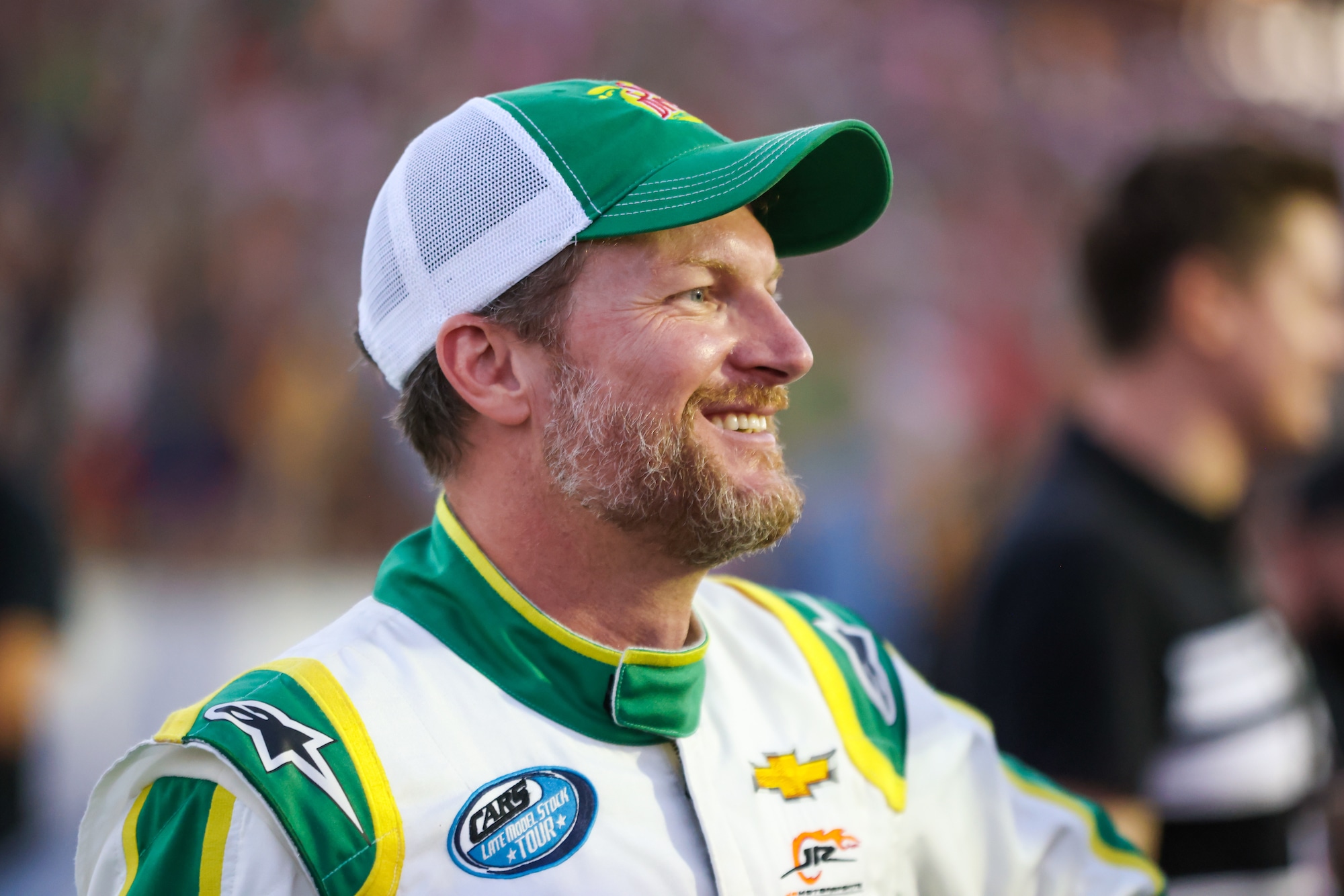 Dale Earnhardt Jr. Offers Surprised Response to Chase Briscoe After Cup Series Driver Mocked Late-Model Race Where He Finished 9th
Dale Earnhardt Jr. saw a tweet by Chase Briscoe that mocked a late-model race he competed in over the weekend in South Carolina and offered a surprised response.
While Dale Earnhardt Jr. has been retired from full-time NASCAR Cup Series racing for five seasons, he's still been able to get his racing fix with his one-off appearances competing in an Xfinity Series race. He added some variety to his schedule this year, returning to his roots and racing late models.
This weekend he strapped in behind the wheel at Florence Speedway in what turned out to be a wild race where he finished ninth. A lot happened between the green and checkered flags, including the NASCAR Hall of Famer receiving a couple of late penalties, forcing him to drive twice through the field.
Some fans were not pleased with the chaos, including Chase Briscoe, who openly mocked the race on Twitter. Junior saw the tweet and responded. 
Dale Earnhardt Jr. finishes ninth in chaotic race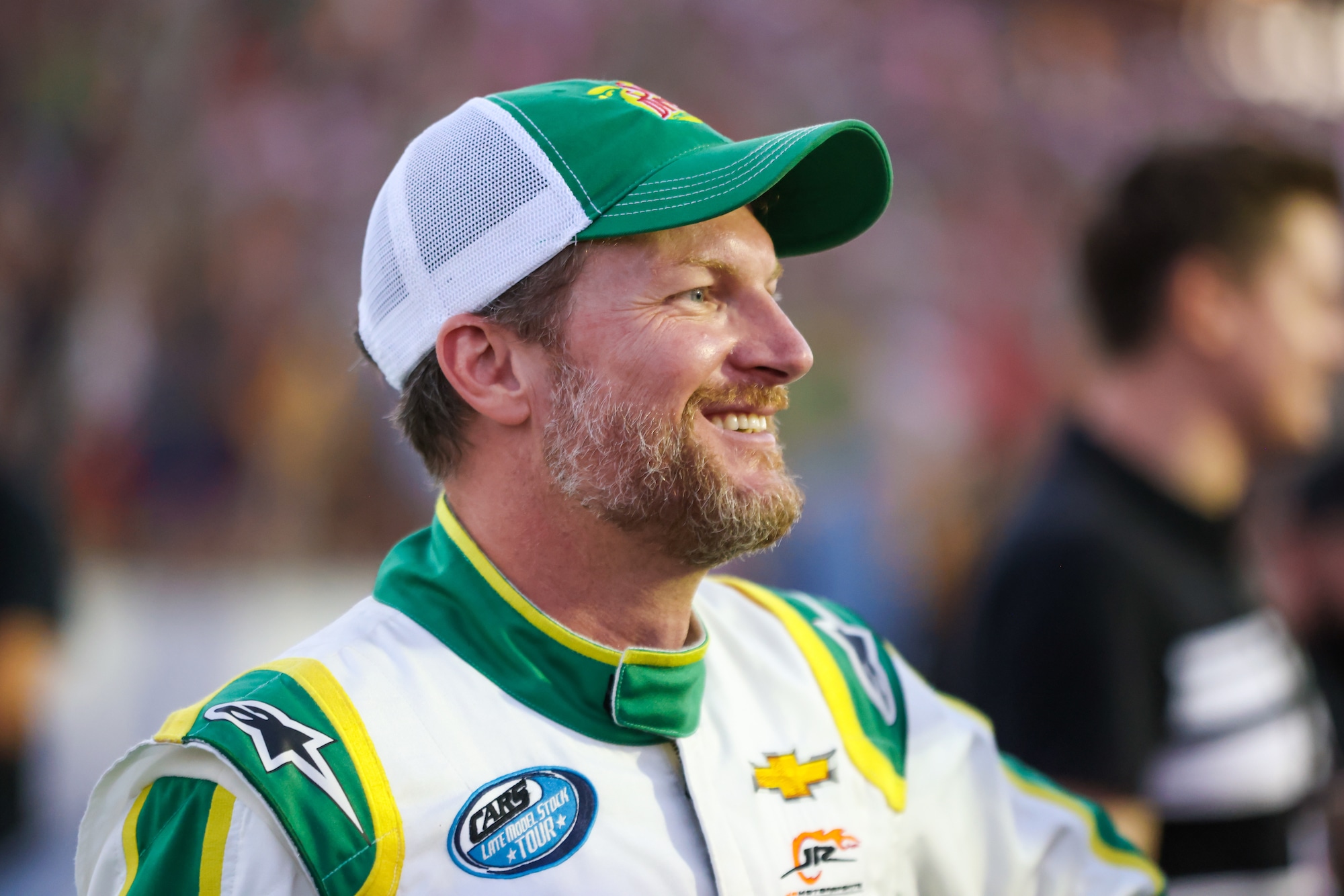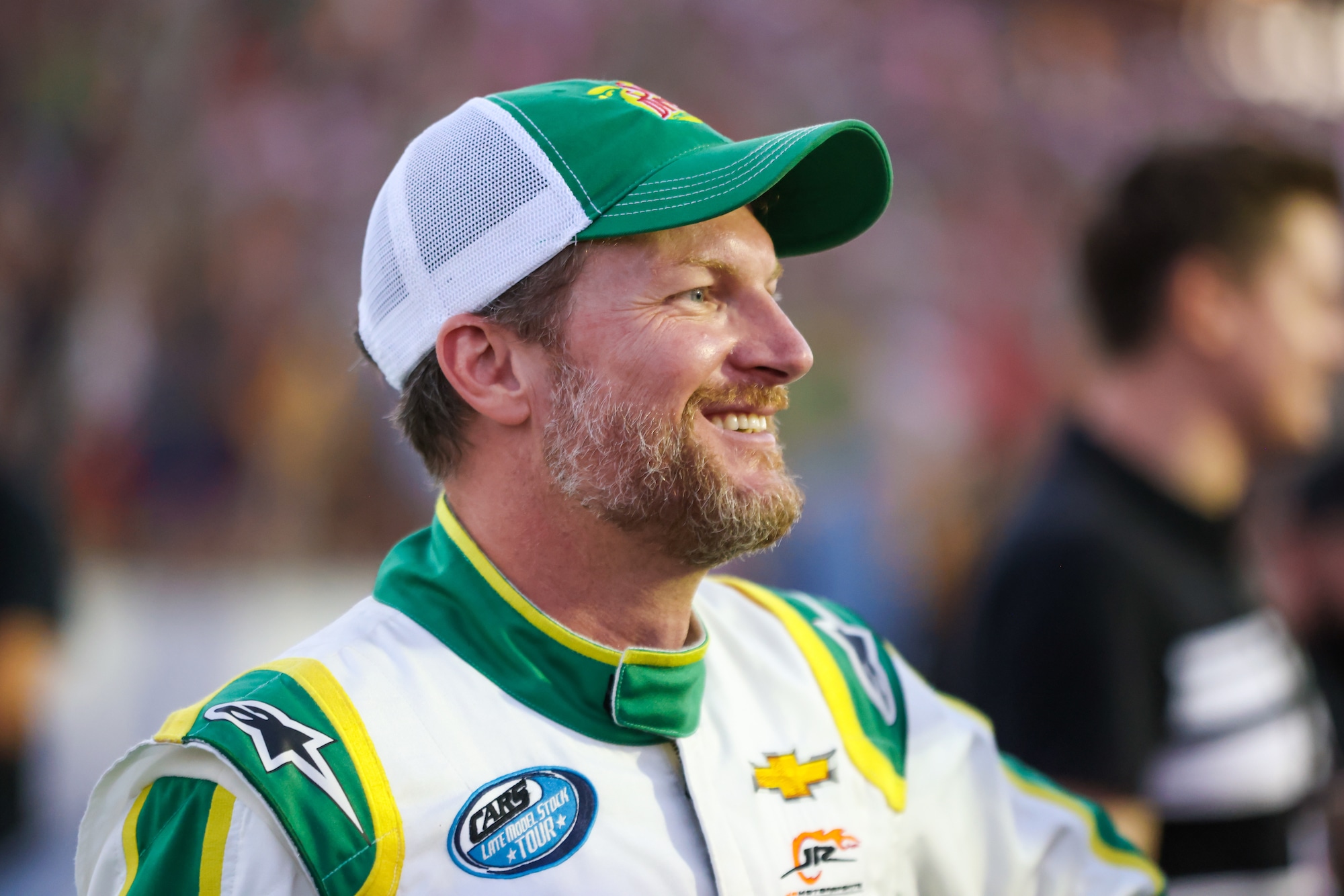 Dale Earnhardt Jr. qualified 26th for the South Carolina 400. He later said qualifying was the most nerve-wracking part because, unlike his time in NASCAR, he wasn't guaranteed a spot in the race. 
In the race, things got crazy at the end when the two leaders made contact, and Sam Yarbrough's right-side wheels went off the pavement on a track that doesn't have an outside retaining wall. When he got all four back on the racing surface, the car turned sideways but didn't spin. Fortunately, he saved it, but the caution had already come out. 
Instead of restarting in seventh, where he blended back into the field, officials unexpectedly allowed him to restart second next to Mason Diaz, who had sent him over the edge moments before. On the subsequent restart, Yarbrough spun Diaz. Both ended up going to the rear, Diaz due to the spin, and Yarbrough for causing it.
Lost in all of the chaos, Earnhardt, who had been up near the front and battling for contention, got nabbed for causing a couple of spins and was sent to the back twice. His fans understandably didn't agree with the calls. 
Chase Briscoe takes shot at race and Earnhardt responds
Moments after the race, which was shown on FloRacing, Chase Briscoe sent out a tweet recommending fans watch a dirt race while taking a shot at the just-completed race in South Carolina. 
"If you're on @FloRacing and just watched that late model 'race,' do yourself a favor and click on the Hangtown 100 @USACNation race," he tweeted.
His quotes around race suggested that he didn't think it was one based on all the questionable officiating. Dale Earnhardt Jr. saw the tweet late Sunday and responded with a GIF that said, "Woooow! It's like that?!"
Plans to race more late models in future
Despite being sent to the rear on a couple of occasions, Earnhardt was all smiles after the race and said he enjoyed the overall experience and looked forward to racing more late models in the future. He acknowledged that it would only happen on a certain type of track. 
"For me, the track has to have a lot of abrasion. A place like here or Wilkesboro. It's got to wear tires," Earnhardt told Racing America's Matt Weaver. "I have nothing against any of these other race tracks but I probably won't go to some of the tracks where there's not a lot of falloff and not a lot of tire conservation and you just kind of run qualifying laps every run. 
"I don't know if I could cut it. If I had to go to South Boston. Me being able to have the opportunity to kind of sit and save gives me a chance to do what I did at Wilkesboro and what we almost did here tonight."
It's clear Earnhardt wants to compete on tracks where tire strategy is a big part of the equation. He's obviously not concerned about officiating because as he proved over the weekend in South Carolina, he can still overcome it.