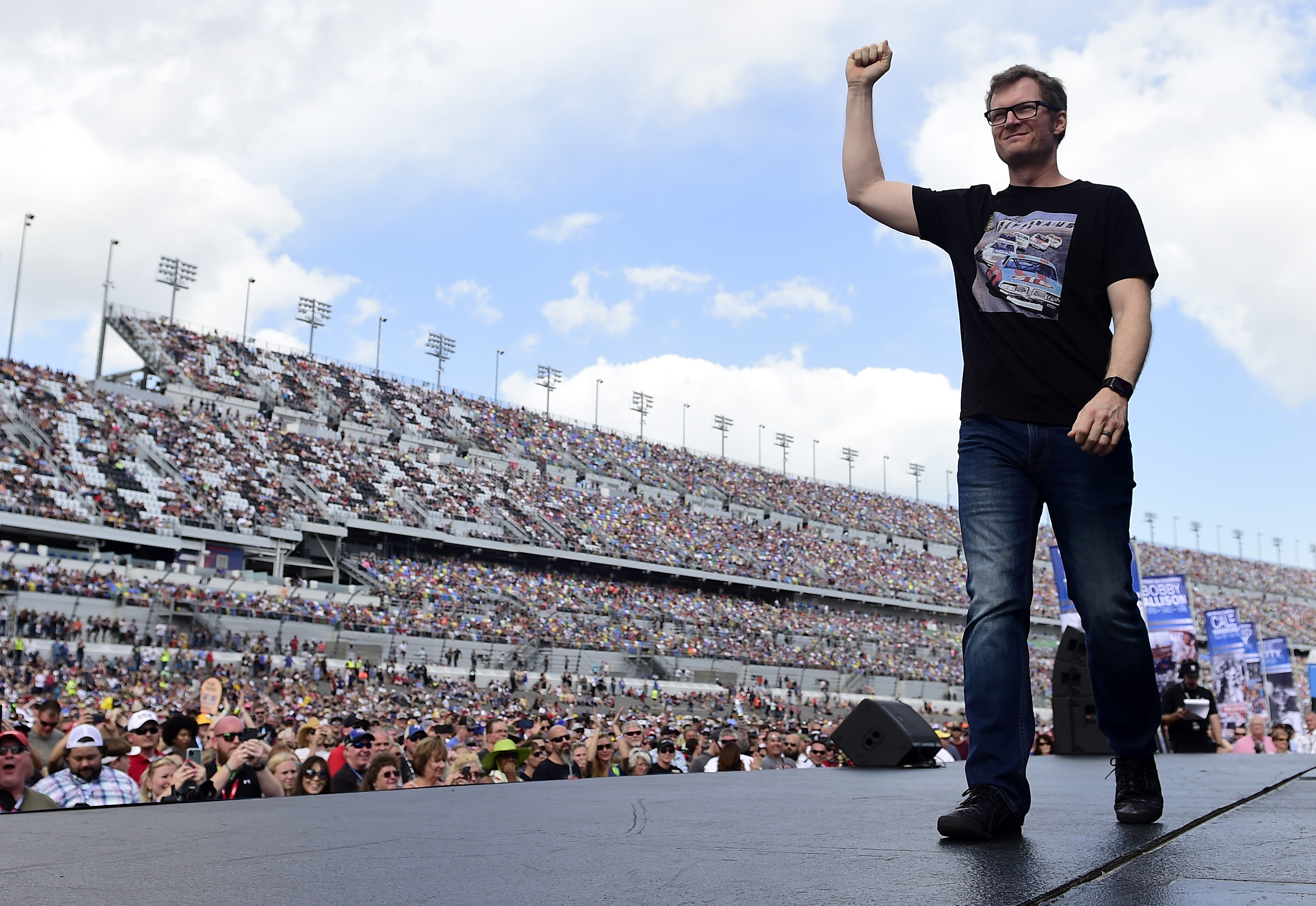 NASCAR Hall of Famer Dale Earnhardt Jr. Is Expecting Some Tears Soon
Dale Earnhardt Jr. said he believes he will be shedding some tears in the near future.
All appears to be well with the retired Dale Earnhardt Jr. He's staying busy after a series of concussions forced him into early NASCAR retirement after the 2017 season. Junior got married and has two young daughters. He remains in the sport as a broadcaster and a team owner.
Things are going well, but he knows tears are coming. They're coming soon, but he doesn't know when.
Dale Earnhardt Jr. has seen the good and the bad on and off the track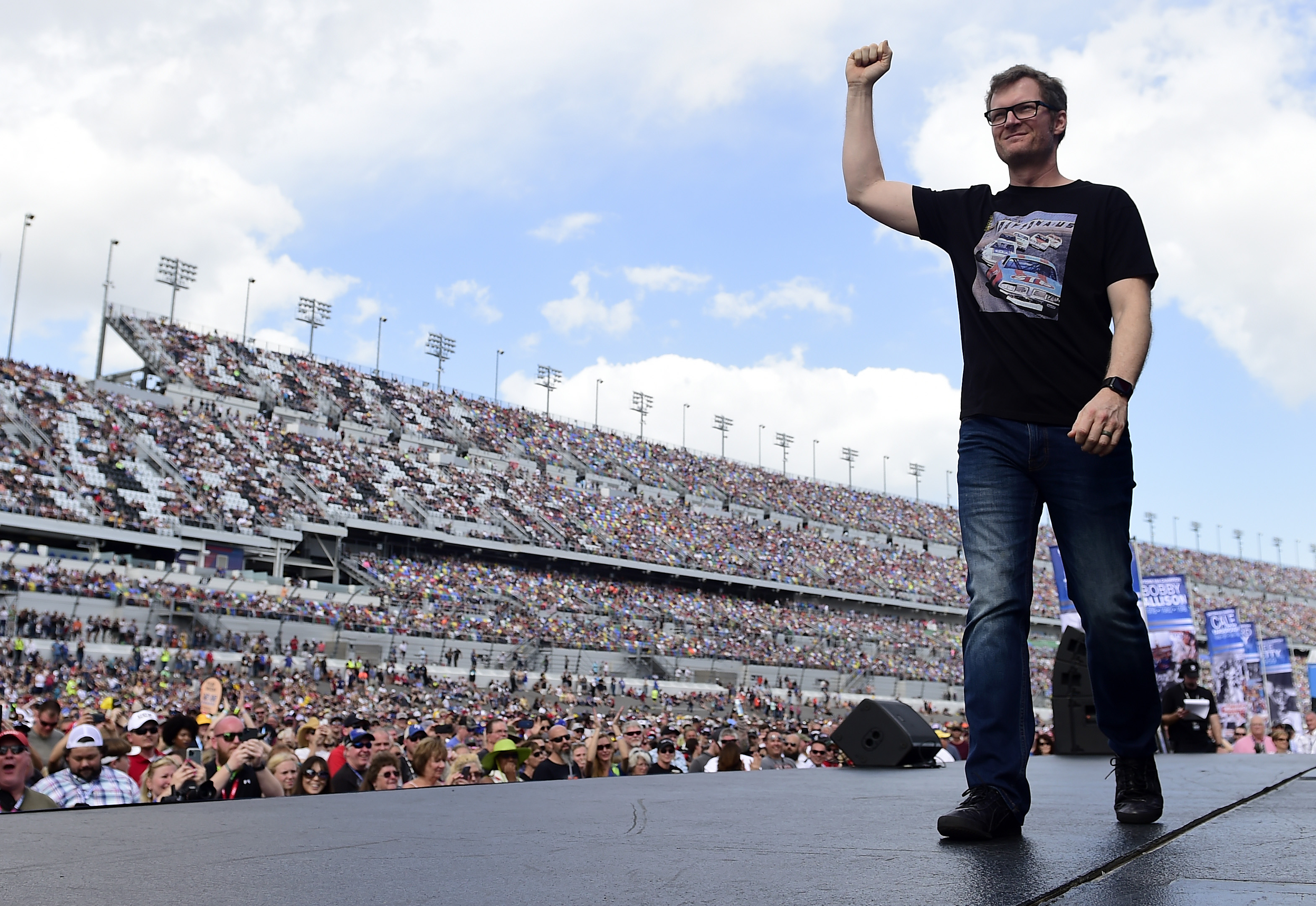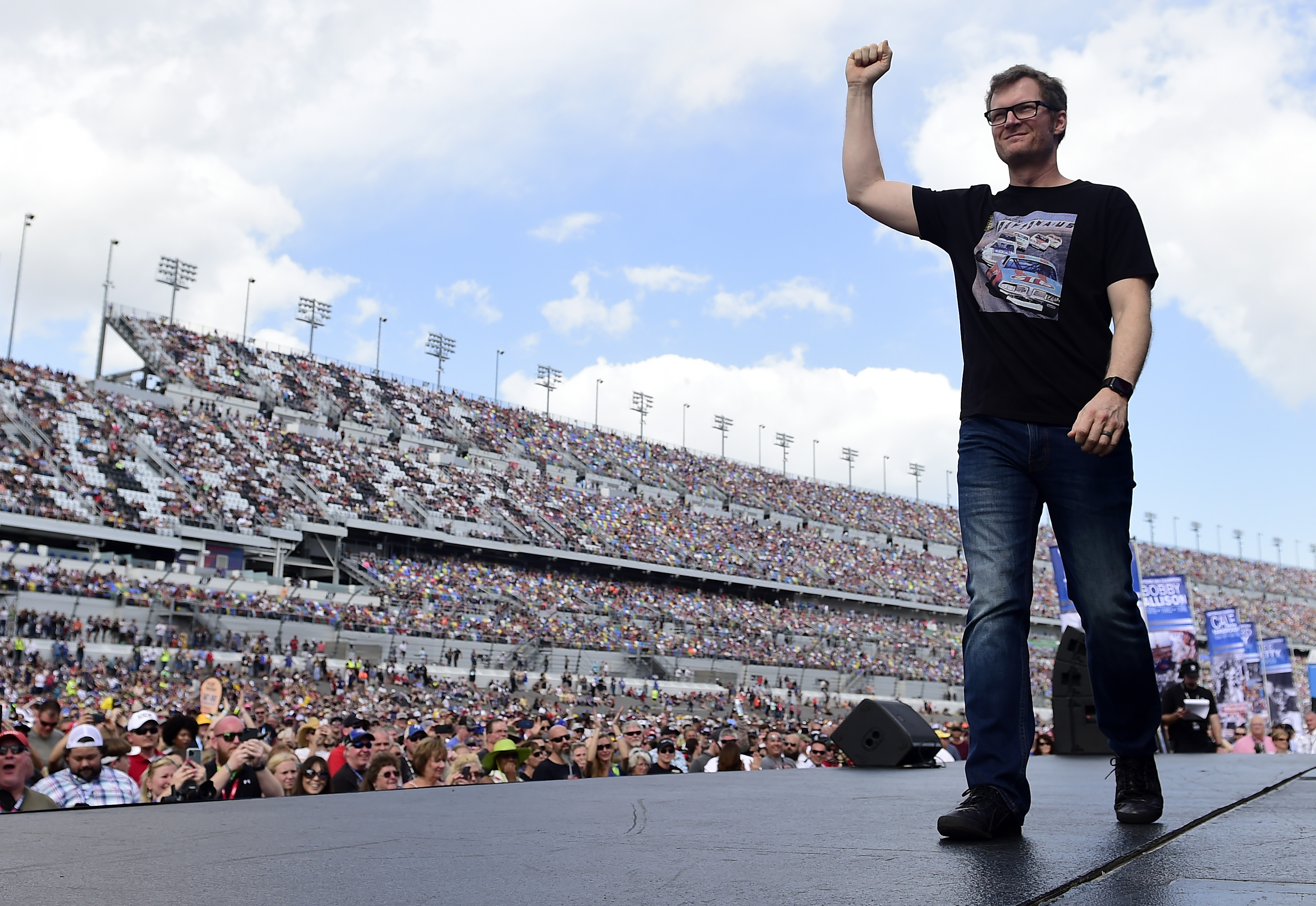 Earnhardt Jr. has experienced the good and the bad in life and in NASCAR. The son of late NASCAR Hall of Famer Dale Earnhardt, Junior carved out a very successful motorsports career. He won a pair of Daytona 500 races and was named Most Popular Driver for 15 straight seasons. He is a member of the 2021 NASCAR Hall of Fame class.
Earnhardt Jr. was forced to retire from the sport at an early age. He battled through concussions, which eventually took their toll. He endured the death of his father, who suffered a fatal crash during the final lap of the Daytona 500 in 2001. Through it all, he persevered.
Since his retirement, he's settled down and had two daughters with his wife, Amy. He remains close to the sport by working as a NASCAR analyst for NBC. He's also the co-owner of JR Motorsports.
Earnhardt Jr. sees himself shedding tears in the near future
Earnhardt Jr. is heading to the NASCAR Hall of Fame along with two other drivers. Red Farmer and the late Mike Stefanik will also be inducted. During an episode on Danica Patrick's Pretty Intense podcast, he was asked what it felt like when his name was called for the Hall.
"When you hear it, it made you want to cry," he said to Patrick. "I mean, happy tears. I can't figure out what it means. It probably won't make any sense to me until I'm in that moment up on stage, giving that speech or putting that jacket on around the other Hall of Famers that'll be there in attendance. Going through the experience is when it might kind of finally make sense."
Will he cry that night?
"Probably," he said. "I'm pretty sensitive. I think I'll have a hard time in some spots in that speech, for sure."
The ceremony was originally scheduled for February, but the COVID-19 pandemic forced a postponement, and no official date has been announced yet.
Earnhardt Jr. believes he belongs in the NASCAR Hall of Fame
During his Cup Series career, Earnhardt Jr. finished with 26 victories. He did come up big in the key major races, winning the Daytona 500 in 2004 and 2014. He finished in the top 10 260 times. Junior never won a Cup Series title, but he did make a name for himself by coming out of the shadow of his famous father.
"I look at my numbers, and they're right there," he said. "I saw all the guys who were on that list of possible nominees, and they're all amazing. The numbers are right there with all those guys. It made me feel good.
"I never got to win a championship in the Cup Series. That doesn't really haunt me every day, but it's an elation and a celebration I just didn't get to experience. I can't compare it to anything else. I know what winning a race feels like and all those things and winning a championship in Xfinity Series, but never a Cup Series championship. This is going to be the icing on the cake. It's sort of the tip of the cap from the industry that you mattered, you were an asset, and you left a mark."