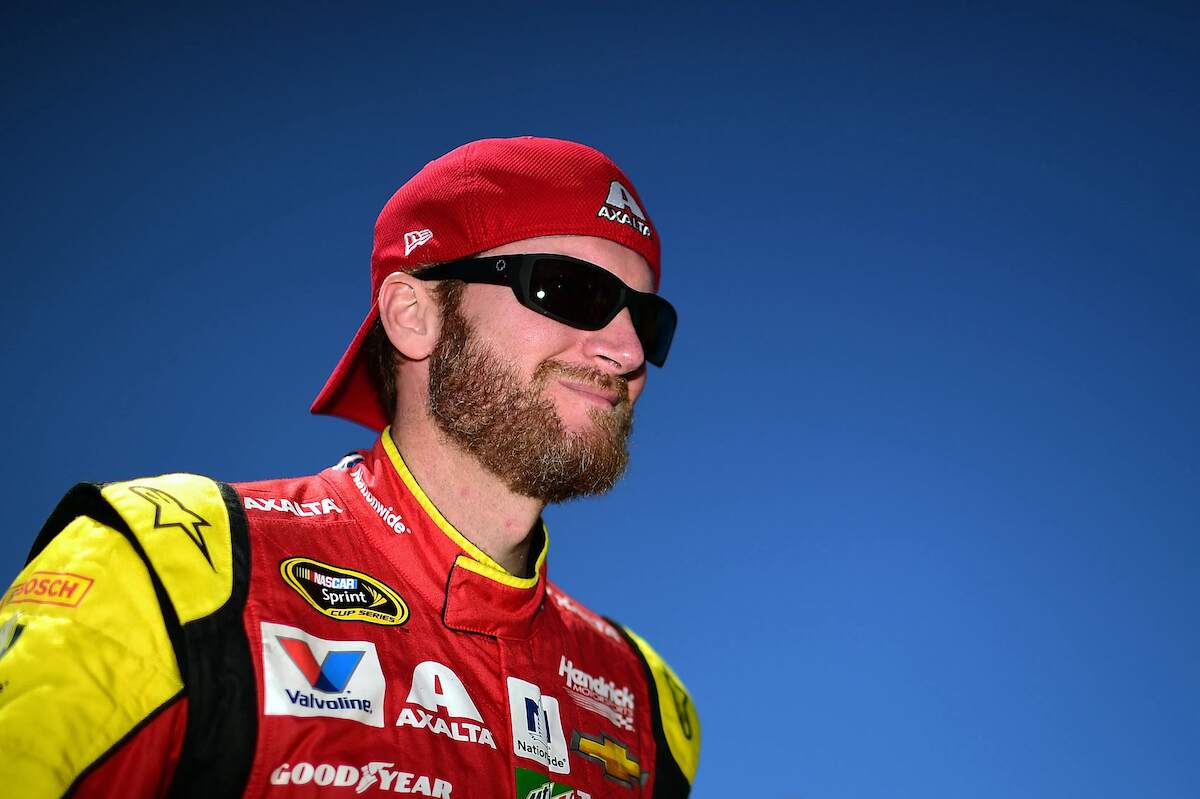 Dale Earnhardt Jr. Revealed What He Enjoyed Most About NASCAR Racing
Dale Earnhardt Jr. admitted winning was not what he enjoyed most about NASCAR races.
Dale Earnhardt Jr. has the hardware to show he was one of NASCAR's best. The two-time Daytona 500 winner capped his 19-year Cup Series career by getting a call into the NASCAR Hall of Fame as one of three drivers enshrined as a 2021 class member. Despite the winning and the fame, Earnhardt Jr. once revealed what he enjoyed most about his NASCAR career.
Dale Earnhardt Jr. had to make the difficult decision to call it quits
Dale Earnhardt Jr. knew he could still race. He had battled through several concussions, which ultimately helped speed up his retirement. He missed the second half of the 2016 season as a result. Prior to the 2017 season, Earnhardt Jr. announced he'd retire from NASCAR as a full-time driver. It wasn't easy knowing he could still race, but after dealing with another concussion blow in 2016, he wanted to go out on his terms.
"As you know, I missed a few races last year, and during that time, I had to face the realization that my driving career may have already ended without me as so much getting a vote at the table," Earnhardt Jr. said in 2016 as he announced he would be retiring at the end of the 2017 season  Of course, in life we're not promised a vote, and that's especially true in racing.
"But, during my rehab, I was given something else that I wasn't accustomed to, and that was time.  Time to understand what's important to me, time to realize the incredible support system I have in my wife, my team, and my doctors, and time to work like hell to wrestle back some semblance of say‑so in this whole matter.  So that became my motivation.  The opportunity to stand here at this podium to announce my choice rather than some fate that was decided for me."
Earnhardt Jr. revealed what he loved most about racing
Dale Earnhardt Jr. proved that winning isn't everything. He even said so when he announced his retirement from full-time racing in 2016. While winning always makes everything better, Earnhardt Jr. admitted winning wasn't what he loved most about racing.
"I do love winning races, but it's not the priority as far as ‑‑ it's not the one thing that I enjoy the most," he said according to NBC Sports. "The one thing that I enjoy the most about racing is my relationships with my team, my friendships with those guys, and working with them now.  When it goes right, we win races, we celebrate together, and that's awesome.
"But the friendships are much more important to me.  Winning races is not that much fun when you don't enjoy who you're doing it with.  Nothing, no success is really as sweet when the people you're doing it with isn't someone you connect to or have a relationship with.  I think I got much better at that at the end of my career."
Earnhardt Jr. followed his father's footsteps right to the Hall of Fame
Dale Earnhardt Jr. had a lot to live up to. His father was one of the greatest NASCAR drivers of all time. The elder Earnhardt was a seven-time Cup Series champion and a member of the inaugural Hall-of-Fame class back in 2010. Dale Earnhardt Sr. was tragically killed during the 2001 Daytona 500.
While Junior didn't have the statistics his father did, he carved out a very nice NASCAR career of his own. Earnhardt Jr. had a Cup Series career that spanned 19 years, taking part in 631 races. He finished with 26 victories and finished in the top 10 260 times. He won the prestigious Daytona 500 in 2004 and 2014.
Junior was by far the most popular driver of his time. For 15 consecutive years, he was named the Monster Energy Cup Series Most Popular Driver. Earnhardt Jr. was one of the NASCAR Hall of Fame 2021 class's three drivers.