Dale Earnhardt Jr. Admits He's Annoyed by NASCAR Policy and Points to NFL as Example of How to Do It Right
Dale Earnhardt Jr. said he is particularly annoyed by a specific NASCAR policy and officials could look to the NFL on how to do it right.
Even years after retirement, Dale Earnhardt Jr. still has significant influence in NASCAR circles. See what happened last month at North Wilkesboro Speedway and the All-Star Race as a prime example. His fingerprints are all over that week's worth of festivities.
This week, the NASCAR Hall of Famer admitted in an interview that there's one particular thing he'd like to see changed because it annoys him — late start times. Fans have complained about the same thing in the past. Interestingly, Junior brought up the NFL and said it has set the example of how to do it right. Could his words prompt change? 
Dale Earnhardt Jr. influenced North Wilkesboro and All-Star Race
It's well-documented how big a role Dale Earnhardt Jr. played in NASCAR returning to North Wilkesboro. The two-time Daytona 500 winner interestingly admitted just how influential he was on his popular weekly podcast a couple of days after the race.
"The All-Star Race had a unique format that was a little more tamed down from what we've had in the past," Earnhardt said. "I was excited about that format because I thought the racetrack is the star. The drivers are the stars. We don't need gimmicks. We don't need it to be confusing or difficult or hard for fans to understand how the race works. 
"In the past, there were some really complex scenarios of how the All-Star Race plays out and where you need to finish in each stage, and how that would affect your starting position for the next stage. It was just really confusing. And I hated it. 
"And I thought, man, we're going to have a great race. Let's just line them up for 200 laps. We'll limit tires, so they have to kind of pick and choose when they're going to put them on. They don't just get to put tires on every time they come down pit road for caution. We never got a caution. 
"That was the problem. And I was, you know, I was able to influence a lot of what was going on throughout the week, and yes, I was able to influence this format, so if you didn't like it and you thought the race was boring, I will take a little responsibility or a lot of responsibility for that."
Earnhardt annoyed by late start times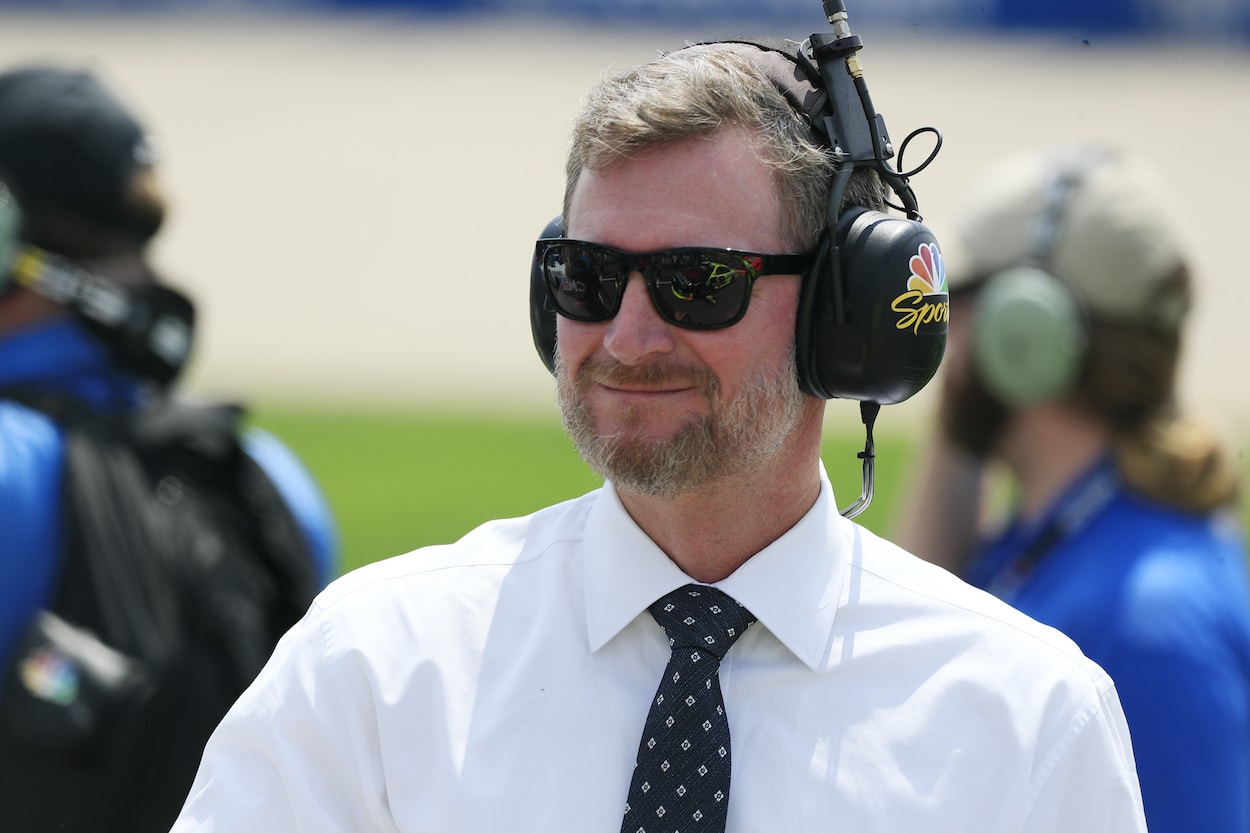 This weekend Earnhardt joins the NBC broadcast team in Nashville to kick off the network's coverage of the second half of the season. In previewing the 2023 season on the Peacock, Junior sat down with The Athletic's Jeff Gluck for his 12 questions interview. When given a list of five annoying things as imagined by the reporter, including the Dallas Cowboys, the 48-year-old ranked something from NASCAR right at the top. 
"Alright, late start times is No. 1," Earnhardt said.
"The most annoying? More annoying than anything?" the reporter questioned. 
"More annoying than anything, yeah," Junior said. "I love the thought of knowing a race is going to start at 1 o'clock. And I know the start times have gotten a little more predictable, but they're still like 2:30, 3, 3:30, 4, 7. 
"I know when an NFL game starts: It's the 1 (pm ET slot) or the 4 (pm ET slot) on Sunday. There's no variation. And that's what I want out of my sports. That's what I want out of everything in life. So to have to look on my phone and go, 'I wonder when that race starts? Is it 3? 3:30?' I don't want to have to look."
Would NASCAR consider limiting starting times?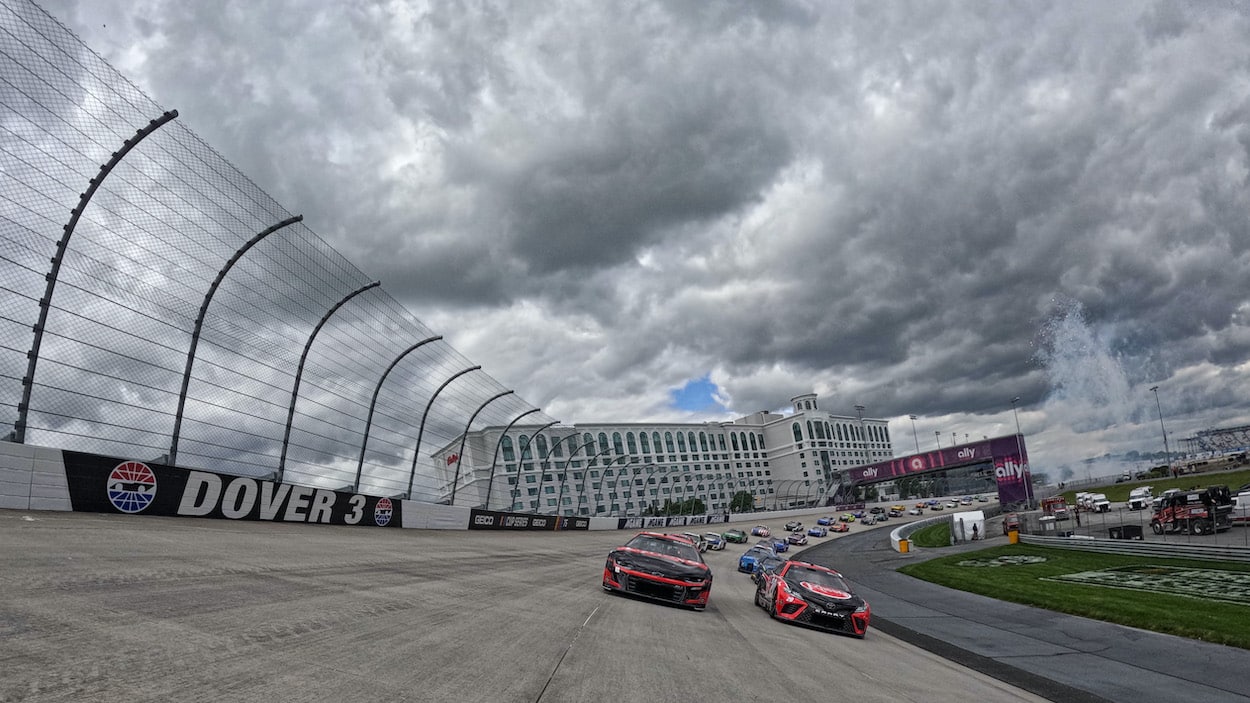 Dale Earnhardt Jr. is adored by so many fans because he's an authentic, down-to-earth kind of guy. That includes his use of common sense. What he's suggesting with the starting times is just that, and it's one of the things fans have also requested in the past. Routine is a good thing.
If NASCAR wants to continue growing its fan base, it needs to consider implementing changes like this because it's one less factor that might deter a potential fan from watching the race. It's a win-win situation for everyone.
And if it happens, Earnhardt will know his words had some influence like they have so many times in the past.
To stay up to date on the latest happenings in NASCAR, including breaking stories you can't find anywhere else, follow Kyle on YouTube and Twitter.