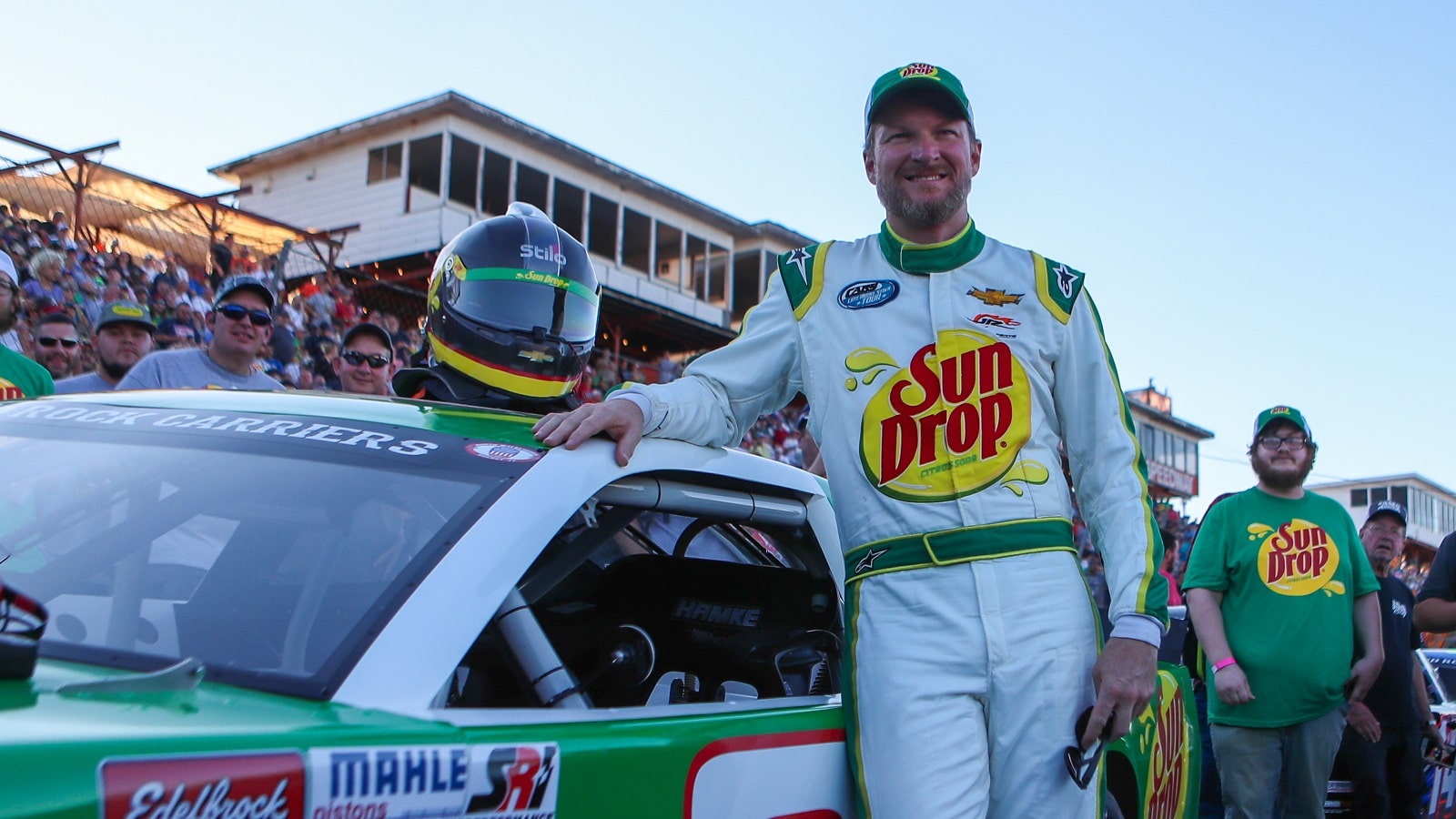 Dale Earnhardt Jr. Will Be Even Harder to Miss in 2023
Dale Earnhardt Jr. will double his number of appearances in the Xfinity Series in 2023.
Dale Earnhardt Jr. already reeled in a big one. In the tradition of fishermen everywhere, the big catch will get larger with each passing year he mentions it.
The difference, though, is that Earnhardt won't be guilty of exaggeration. The relationship between JR Motorsports and Bass Pro Shops just got bigger. One benefit for Earnhardt fans is that they'll be seeing more of him on NASCAR tracks.
Bass Pro Shops is extending its relationship with Dale Earnhardt Jr.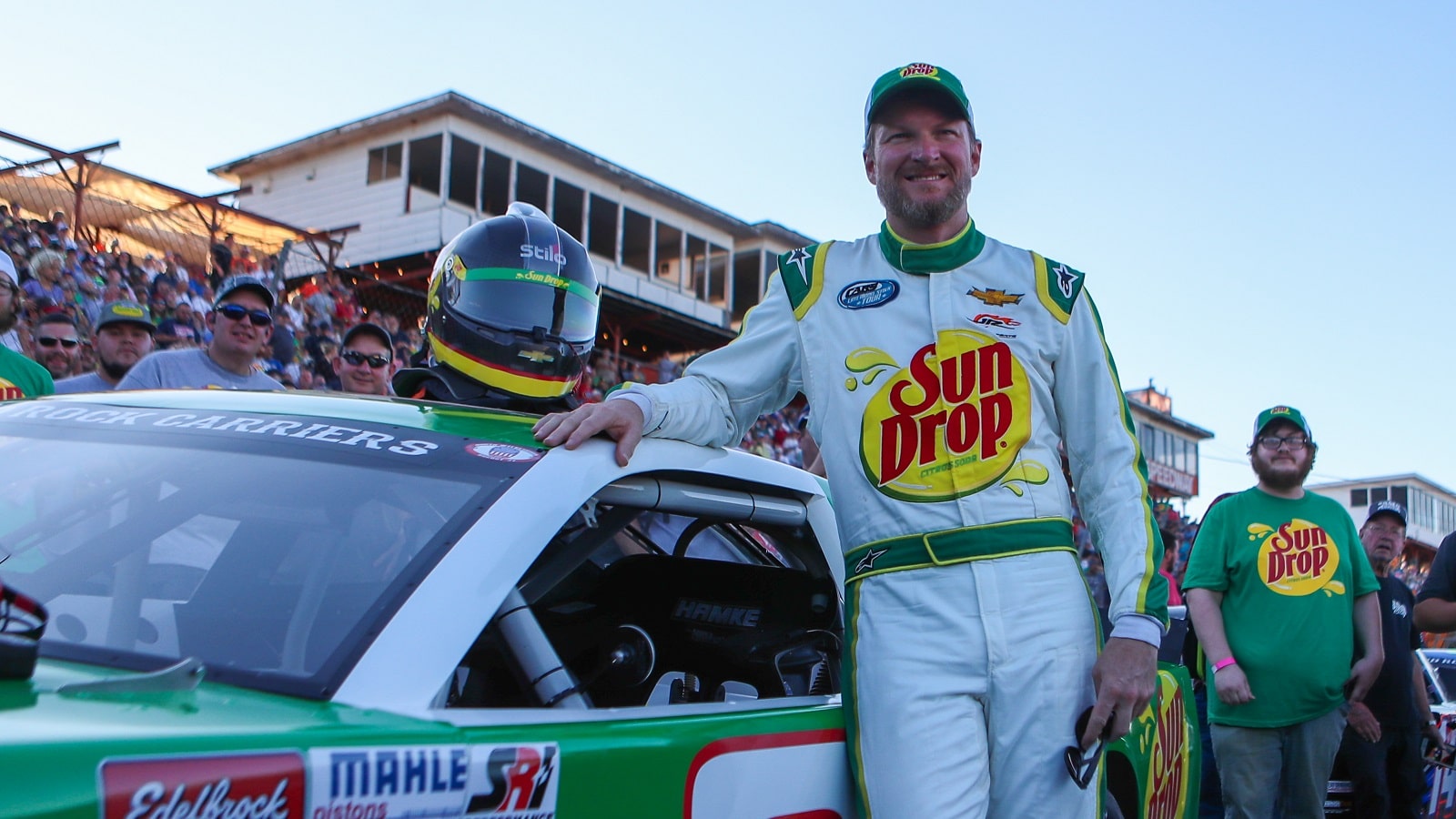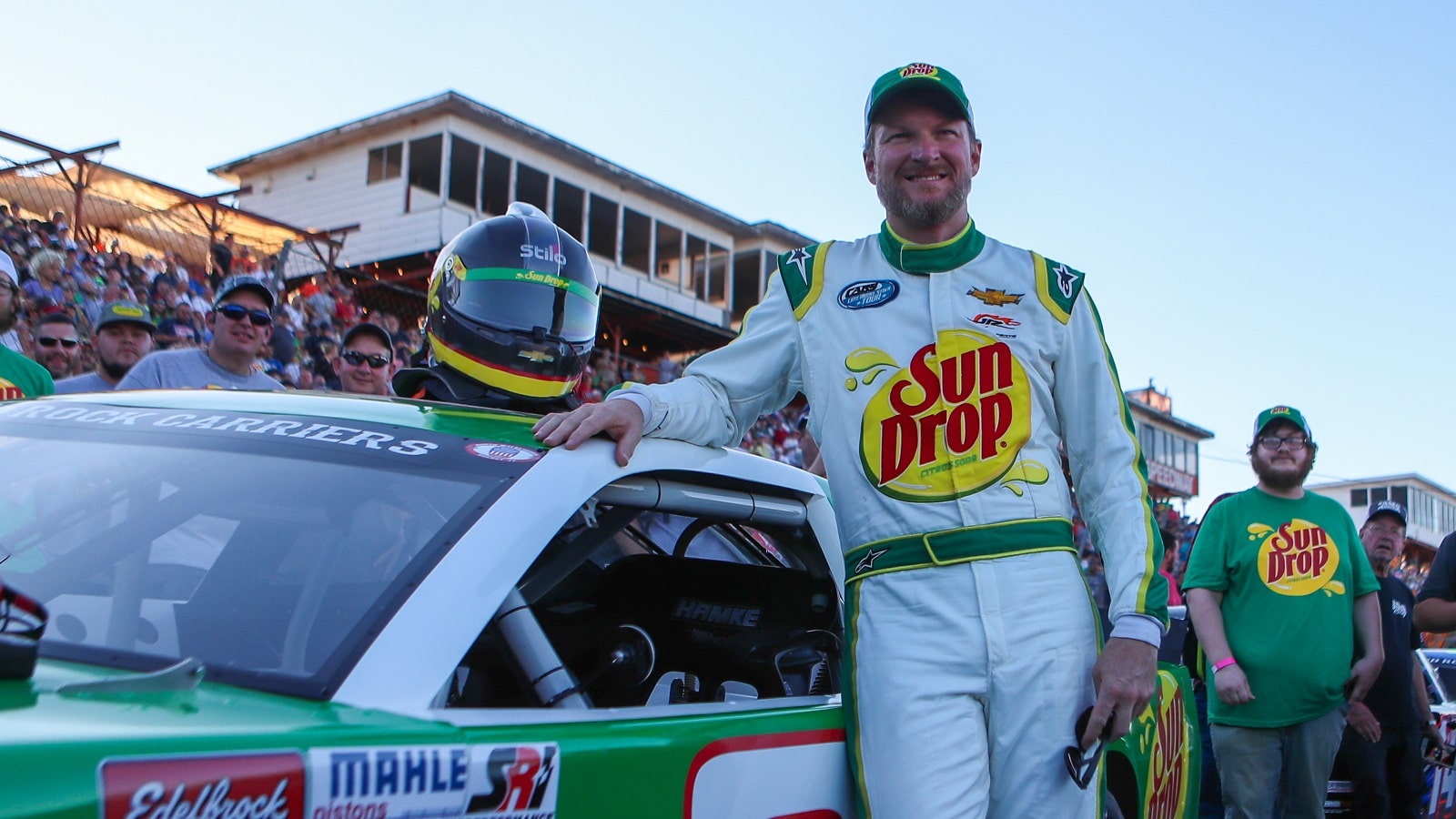 Dale Earnhardt Jr. will drive a Late Model sponsored by Bass Pro Shops in the South Carolina 400 at Florence Motor Speedway on Nov. 19. The car's wrap will draw from the paint scheme of his father's car in The Winston (now the All-Star Race) in 1998. It's a small part of the deal between the Hall of Fame driver and Johnny Morris, the founder/CEO of the outdoors gear retailer.
"I've been looking for some opportunities to get behind the wheel of this car," Earnhardt said in the announcement. "I'm thrilled to be able to carry the Bass Pro Shops brand. Johnny has meant so much to the Earnhardt family and he had a great relationship with my father. This paint scheme means as much to Johnny as it does to us."
The South Carolina 400 is one component of an enduring relationship between major players in their respective fields. Bass Pro has been the exclusive sponsor of Noah Gragson's No. 9 Chevy in the Xfinity Series this season, and he could deliver a championship in Phoenix on Saturday. With Gragson moving to the Cup Series for Petty GMS in 2023, Brandon Jones will come over from Joe Gibbs Racing and presumably bring his Menards sponsorship with him. However, Bass Pro will stick with JR Motorsports by switching its branding to Josh Berry's car for 11 races.
There's more beyond that.
Dale Earnhardt will add another Xfinity Series race in 2023
As part of its contract extension with JR Motorsports, Bass Pro Shops is sponsoring development driver Carson Kvapil, 19, in 20 races in the 2023 Late Model Stock season. On top of that, Earnhardt is adding a second Xfinity Series race to his own schedule, and Bass Pro will sponsor that additional appearance.
Earnhardt has not yet announced where he'll race in 2023, but NASCAR.com contributor Dustin Albino reported the appearances will be in the second half of the season. Given the retired star's popularity as a TV and podcast personality, that will translate into a viewership boost for NBC, where Earnhardt works as an analyst.
Earnhardt competed at Richmond in 2021, though he admitted beforehand that picking an Xfinity race that took place just hours before he was scheduled to do his TV gig was a mistake. He drove at Martinsville this season.
The Hall of Famer is usually competitive in his annual outings
Dale Earnhardt Jr., who turned 48 last month, won 26 NASCAR Cup Series races and 24 more in Xfinity Series cars, twice capturing season championships. He's only been racing once a year since retiring from full-time racing, but he has typically performed well:
Fourth at Richmond in 2018.
Fifth at Darlington in 2019.
Fifth at Homestead in 2020.
14th at Richmond in 2021.
11th at Martinsville in 2022.
His fondness for the short tracks and desire to race in the second half of the season means a return to Richmond on July 30 is probably in play.
Got a question or observation about racing? Sportscasting's John Moriello does a mailbag column each Friday. Write to him at [email protected].
Have thoughts on this topic? Keep the conversation rolling in our comments section below.