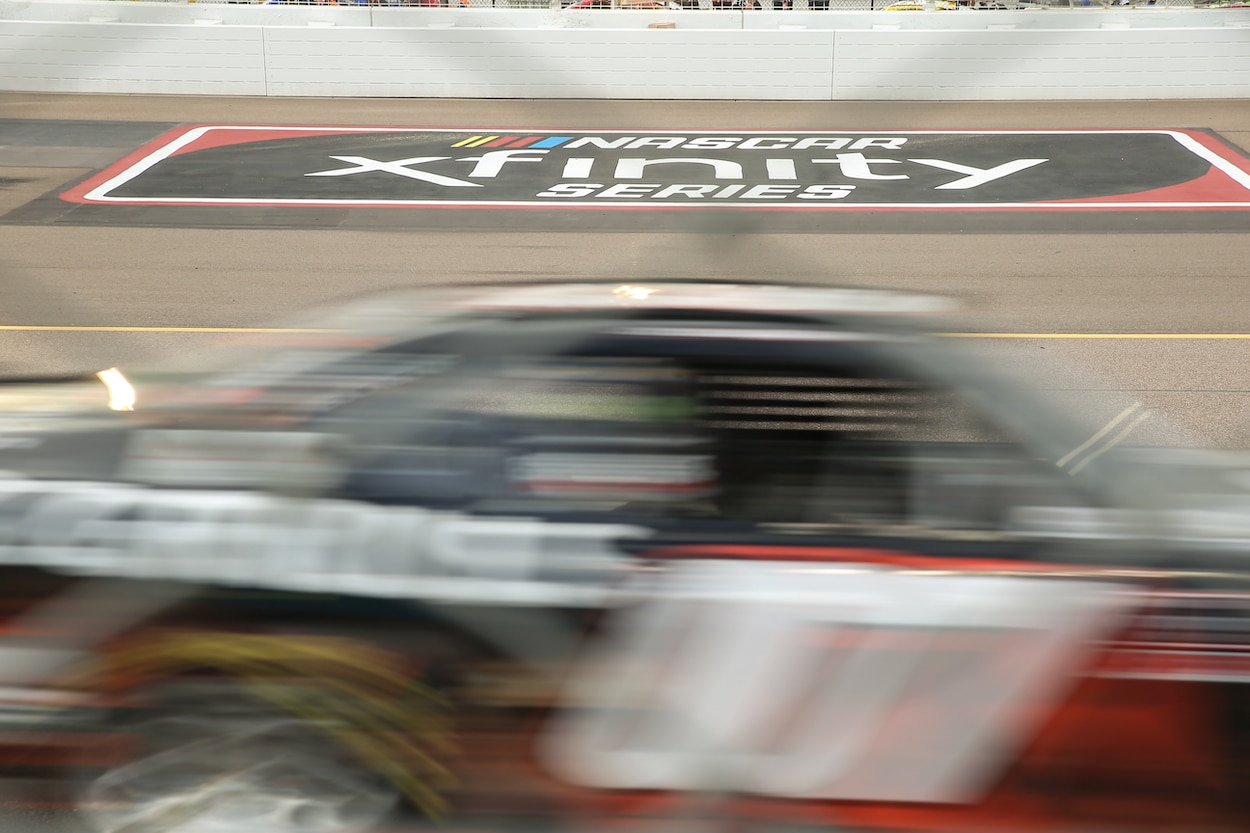 Xfinity Series
The NASCAR Xfinity Series debuted with its inaugural season in 1982, back when it was called the Budweiser Late Model Sportsman Series. It has operated under a number of different names and sponsorships through the years, including the NASCAR Busch Series (2003-07) and the NASCAR Nationwide Series (2008-14) before landing on its current branding.
The series is considered NASCAR's minor league circuit, featuring numerous drivers who are out to prove themselves before moving up to the NASCAR Cup Series.
Prominent Cup Series drivers also frequently use their off days to drive in the Xfinity Series, often to gain seat time and more familiarity with the track. Since 2017, Cup Series drivers competing for points and with at least five years of experience at the higher level have been limited to 10 Xfinity Series races and have been disallowed from competing in the regular-season finale and the postseason races.
Kyle Busch (102) is the all-time wins leader on the Xfinity Series, racking up more than twice as many wins as Mark Martin (49), Kevin Harvick (47), and all other competitors. The series has had nine two-time winners: Sam Ard (1983, 1984), Jack Ingram (1982, 1985), Larry Pearson (1986, 1987), Randy LaJoie (1996, 1997), Dale Earnhardt Jr. (1998, 1999), Martin Truex Jr. (2004, 2005), Kevin Harvick (2001, 2006), Ricky Stenhouse Jr. (2011, 2012), and Tyler Reddick (2018, 2019).