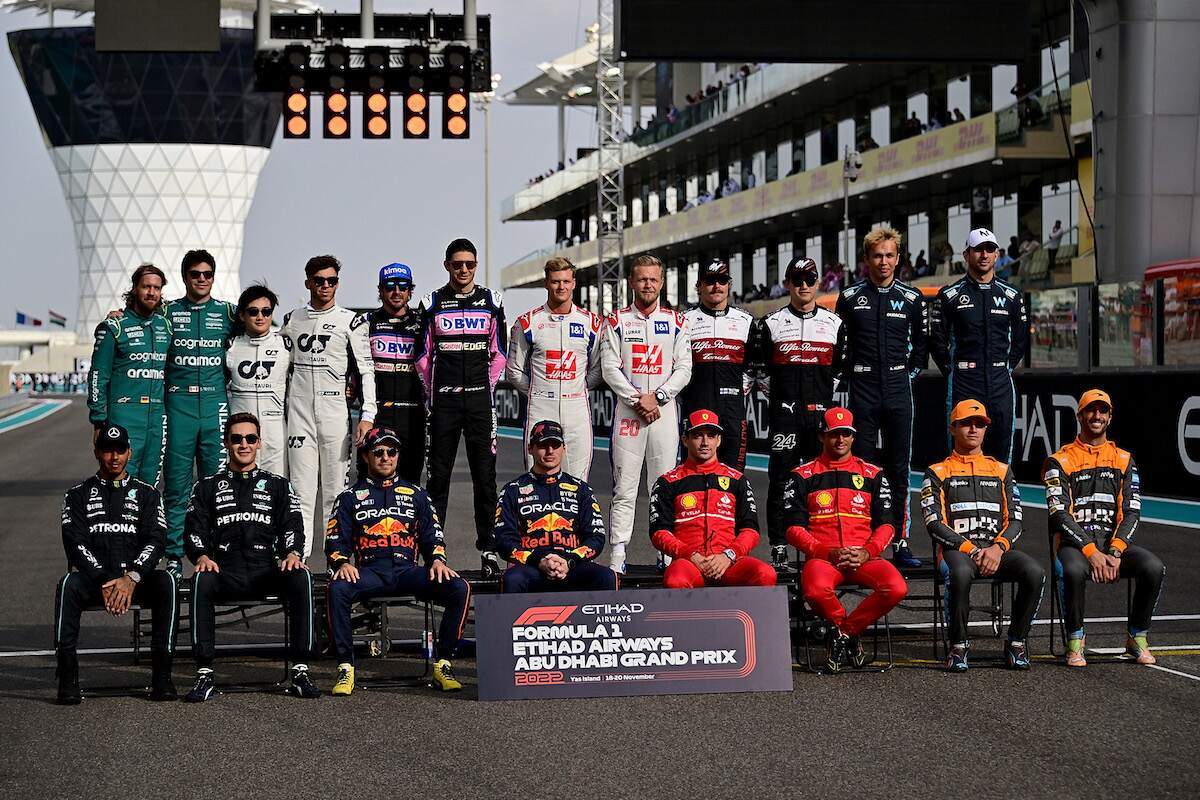 Highest-Paid F1 Driver 2023: All 20 Formula 1 Salaries and Who Earns the Most
The highest-paid F1 driver makes 55 times more than the Formula 1 drivers who earn the least. So, who's raced to the top of the salary standings?
The fifth most popular sport in the world, Formula One entertains about 500 million motorsports fans each season. The highest international racing class attracts top sponsors who pour money into the Grand Prix competitions.
F1 teams do have a salary cap, but that doesn't stop the best drivers from earning a lot of money. All 20 Formula 1 drivers make at least one million annually. However, the top drivers' salaries are over 20 times more, as evidenced by our ranking of the highest-paid F1 drivers in 2023, from least to most earnings.
20. Logan Sargeant (Williams Racing): $1 million
19. Yuki Tsunoda (Scuderia AlphaTauri): $1 million
18. Lance Stroll (Aston Martin): $2 million
17. Oscar Piastri (McLaren): $2 million
16. Nick De Vries (Scuderia AlphaTauri): $2 million
15. Nico Hulkenberg (Haas): $2 million
14. Guanyu Zhou (Alfa Romeo): $2 million
13. Alexander Albon (Williams Racing): $3 million
12. Pierre Gasly (Alpine): $5 million
11. Kevin Magnussen (Haas): $5 million
10. Fernando Alonso (Aston Martin): $5 million
9. Esteban Ocon (Alpine): $6 million
8. George Russell (Mercedes): $8 million
7. Valtteri Bottas (Alfa Romeo): $10 million
6. Sergio Pérez (Red Bull Racing): $10 million
5. Carlos Sainz Jr.: $12 million
The son of double World Rally Champion Carlos Sainz Sr., Carlos Sainz Jr. has progressed from being a teenage Formula 3 champion to a 2022 F1 British Grand Prix winner. The Spanish driver has represented Toro Rosso, Renault, McLaren, and currently Ferrari.
With that one championship under his belt, Sainz faces the pressure of being the fifth highest-paid F1 driver. He'll have until 2024 to prove his full potential to Ferrari as he extended his contract last year.
4. Lando Norris: $20 million
Competing for McLaren, Lando Norris joined the team's Young Driver Programme in 2017, being promoted to the Formula 2 team in 2018. That same year, the British driver became a McLaren F1 driver and won the Austrian Grand Prix two seasons later. In 2022, Norris extended his McLaren contract through 2025.
Since 2020, Norris inched closer to another win but never quite made it happen. He's taken second place at both the 2023 British and Hungarian Grand Prix.
3. Charles Leclerc: $24 million
The third highest-paid F1 driver in 2023, Charles Leclerc joined F1's Ferrari team in 2019, making $3.5 million in his first year in the organization. Currently driving for Scuderia Ferrari, the Monte Carlo, Monaco native became the second-youngest driver to qualify for pole position at the 2019 Bahrain Grand Prix.
Since then, Leclerc has won five races and scored his first Grand Slam at the 2022 Australian Grand Prix. In 2022, he became the runner-up in the World Drivers' Championship behind Max Verstappen. As of publication, he's under contract with Ferrari through 2024.
2. Lewis Hamilton: $35 million
Lewis Hamilton is one of the most dominant drivers in F1 history. Driving for Mercedes since 2013, the British athlete holds the records for the most wins, pole positions, and podium finishes.
Hamilton entered Formula One via the McLaren Young Driver Programme, subsequently racing for McLaren from 2007-12 and becoming the only Black driver to compete in F1. Now a seven-time World Drivers' Champion, Sir Lewis Hamilton has broadened Formula One's worldwide fan base in a way other drivers have not. The environmental and social activist recently signed a contract extension with Mercedes, which will bolster Hamilton's career into his forties.
1. Max Verstappen: $55 million
Max Verstappen is F1's current two-time defending champion, with 2021 and 2022 Formula One World Championships under his belt, and the highest-paid F1 driver in 2023. The Dutch and Belgian driver represents Red Bull Racing alongside Pérez.
The son of former racing drivers Jos Verstappen and Sophie Kumpen, Max has been competing and winning since he was young. Unsurprisingly, his familial ties and versatile background helped the then-17-year-old become the youngest driver to compete in Formula One. One year later, at age 18, Max became the youngest driver ever to win a Grand Prix at the Circuit de Barcelona-Catalunya.
Since his teen years, the driver has achieved his first hat trick at the 2021 French Gran Prix. His first Grand Slam was at the 2021 Austrian Grand Prix. After signing a contract extension, Max will earn $55 million through 2028.
Contract data courtesy of Spotrac. Stats courtesy of Racing Reference.