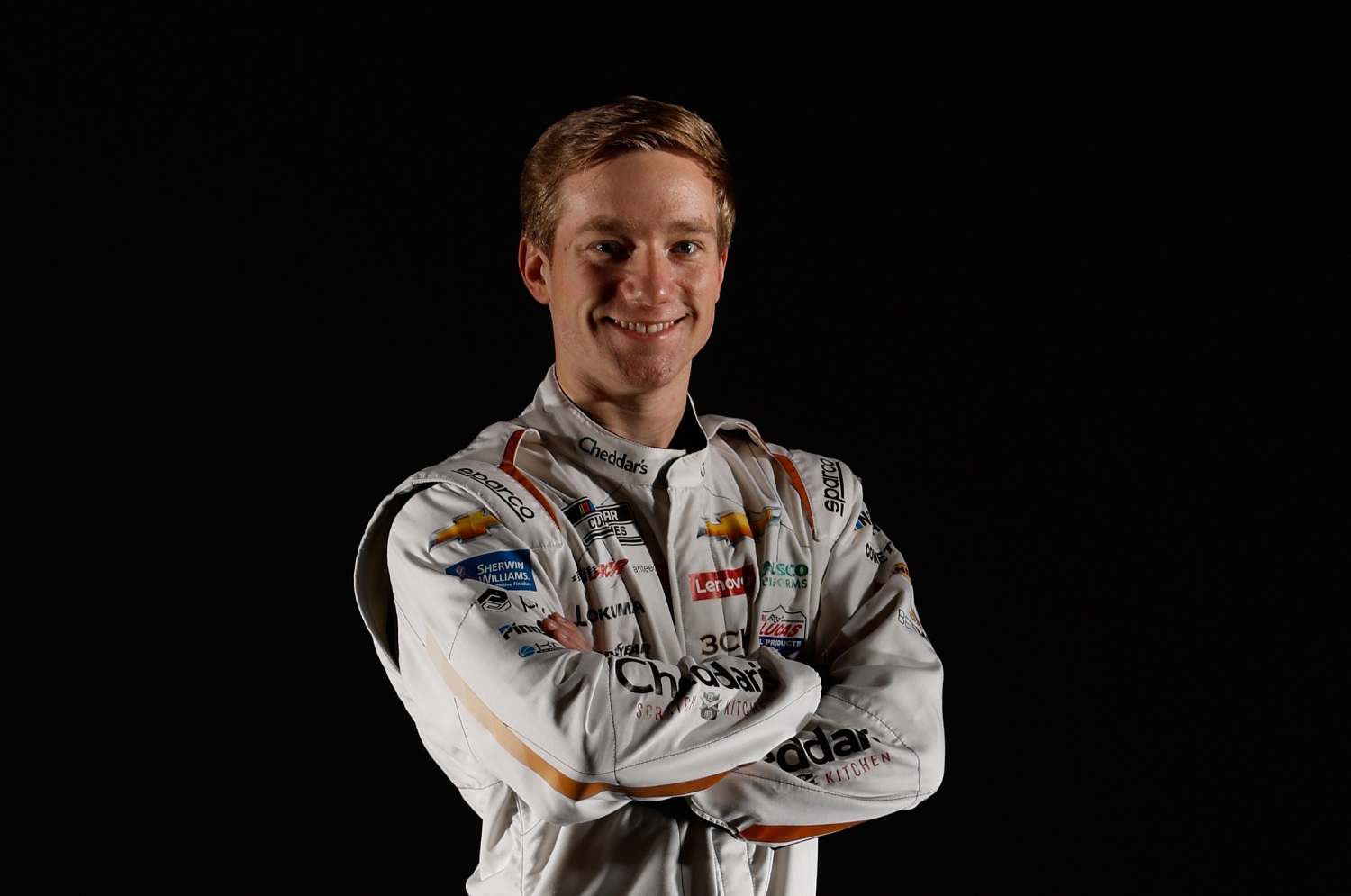 Tyler Reddick Wants Formula 1 Superstar Lewis Hamilton to Try NASCAR
Tyler Reddick is looking more and more like a NASCAR contender, but he'd really have to raise his game if Lewis Hamilton gave the Cup Series a try.
Don't let the results for the first two points races of the season mislead you. Tyler Reddick is going places other than just the Richard Childress Racing garage for repairs after another crash.
Reddick was having a breakthrough day Sunday at Auto Club Speedway when misfortune struck for the second straight week. Still, there's every reason to believe that the two-time Xfinity Series champion will be a factor throughout his third full season in the NASCAR Cup Series.
Tyler Reddick was in command Sunday at Fontana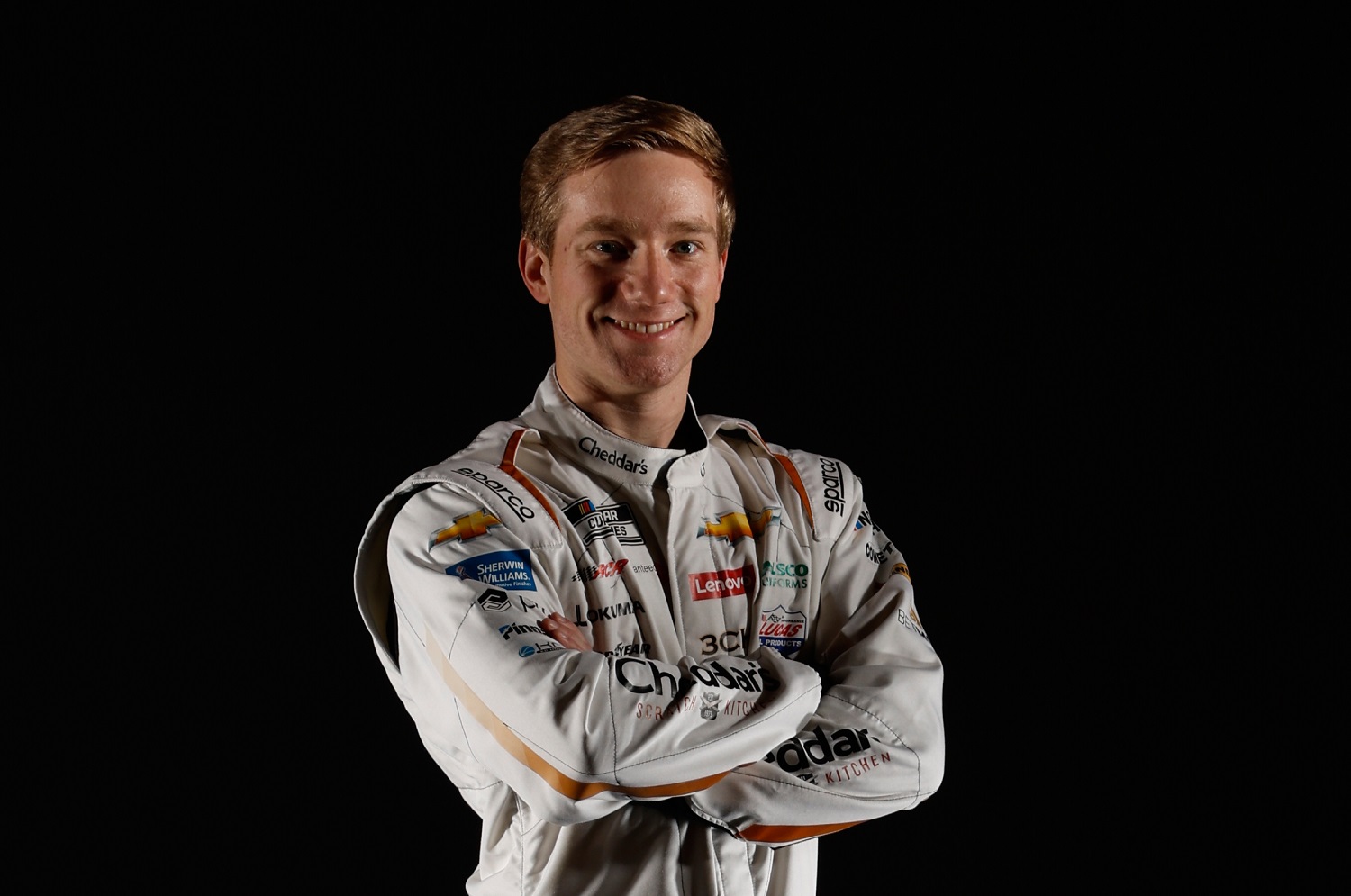 The number of lead changes at Auto Club Speedway on Sunday was dizzying, and Tyler Reddick was involved in many of them. The driver of the No. 8 Chevy took the lead from Erik Jones 11 laps into the NASCAR Cup Series Wise Power 400 and relinquished it to Jones on Lap 16.
By day's end, Reddick would move to the front nine more times. The last run began on Lap 134, and he was still out front on Lap 152 when disaster hit. The Richard Childress Racing car slowed entering Turn 1 as Reddick felt a tire go down while riding the high groove. He was set to limp into the pits, but William Byron's No. 24 Chevy side-swiped Reddick into the wall, adding to the car's problems.
Damage to the right rear toe link cost Reddick two laps on pit road, leading to a 24th-place finish. It was a crushing end to a day on which the 26-year-old from Corning, California, led for 90 laps, which is 17 more laps than he led in the first 75 races of his Cup Series career combined.
"Absolutely gutted by how our race unfolded, but I couldn't be prouder of this whole team and what we were able to do a majority of this race today," Reddick said, according to NASCAR.com.
Tyler Reddick has much respect for Formula 1 superstar Lewis Hamilton
Motorsports writer Jeff Gluck of The Athletic was ahead of the curve for 75% of Sunday's race at Auto Club Speedway. He picked Tyler Reddick as the subject of a weekly Q&A feature ahead of the race, and the winner of nine Xfinity and three truck races was a strong candidate to score his maiden NASCAR Cup Series victory until the tire went down with under 50 laps remaining.
Their conversation turned to other forms of racing, particularly the major open-wheel series.
"I would love it if guys who run F1 or IndyCar and have a more diverse background in racing and lighter cars with more downforce — if this (Next Gen) car is truly more in line with cars from their background, seeing those guys come over here and do well would be the most exciting and probably the most scary, right?"
Reddick's dream is to see Lewis Hamilton step away from Formula 1 to try the Cup Series. He sees such a move as taking competition to a new level.
"He's one of the best drivers to have ever lived," Reddick said. "And if he came over here, well, guess what? He's gonna be pretty damn good."
What would it be like racing against Hamilton?
"I'd try to play it cool, but I'd be low-key sweating through like four layers of clothes," Reddick admitted.
The RCR driver is getting closer to Victory Lane
It's been two races and two disappointments three-quarters of the way through races for Tyler Reddick in 2022.
Previously, he moved into the top 10 on Lap 141 of the Daytona 500 on Feb. 20 only to get loose coming down the frontstretch 10 laps later to instigate a mid-sized wreck. Reddick plowed hard into the wall, scattering traffic and sending Joey Logano and Kurt Busch onto the grass. Martin Truex Jr.'s Toyota, which won the first two stages, suffered front-end damage and lost 10 places, taking him out of contention.
Reddick has a right to feel encouraged, however. He qualified 15th at Daytona and 11th at Fontana., so he knows he has a car that can compete. He just needs to still be running when the checkered flag comes down.
"We will learn from this," he said. "We will become stronger from this and be hungrier than ever before."
Like Sportscasting on Facebook. Follow us on Twitter @sportscasting19.