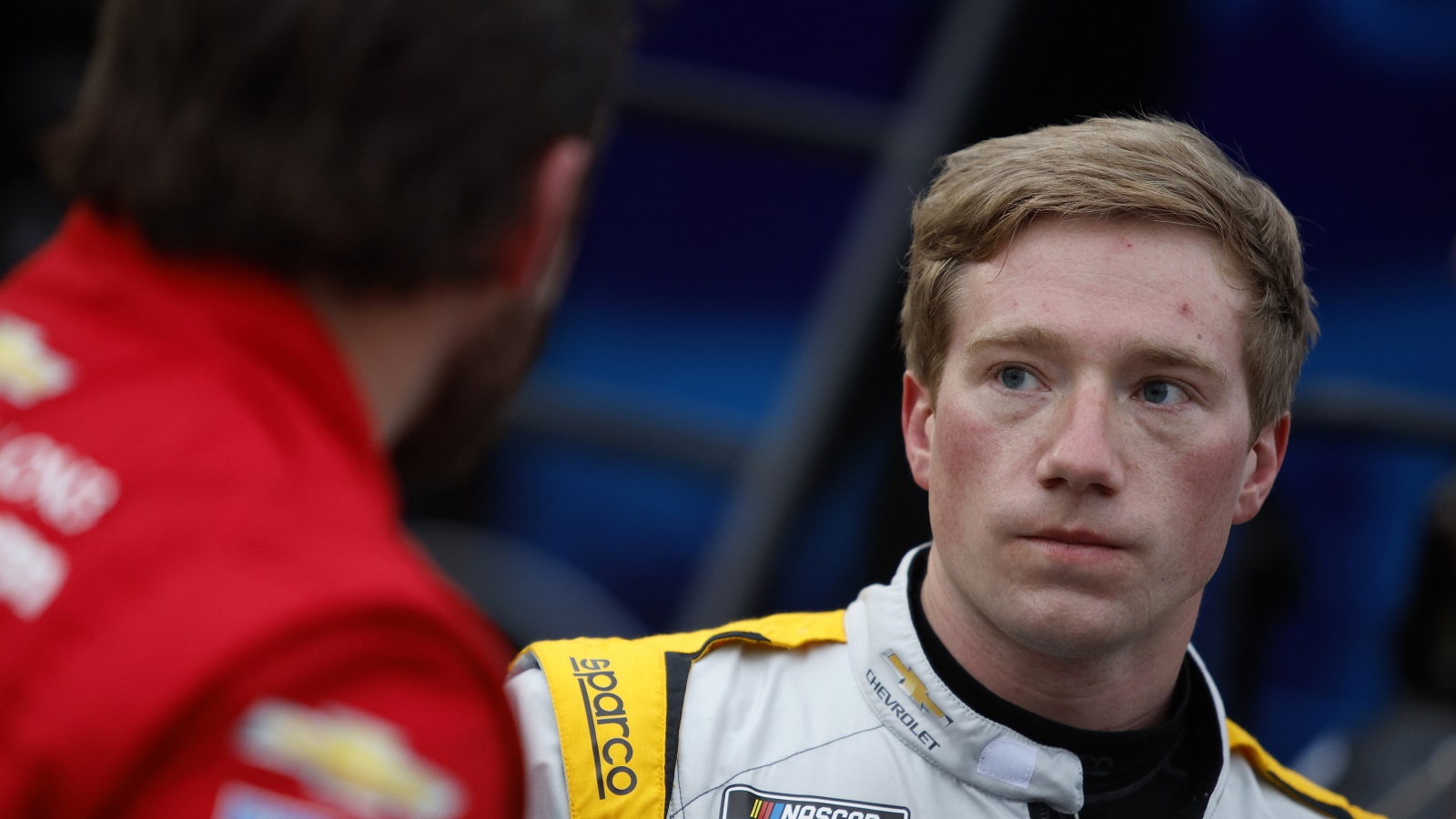 Chase Elliott Has Tyler Reddick Rattled, and It Has Nothing to Do With Battling on NASCAR Tracks
NASCAR Cup Series driver Tyler Reddick is understandably frustrated that his 2-year-old son is infatuated with Chase Elliott's No. 9 Chevy.
How can anyone not appreciate Chase Elliott? The man won the NASCAR Cup Series title two years ago and reached the Championship 4 in Phoenix last season. On top of that, he's a fan favorite and the son of a beloved driver.
Back to the question, then. It's a rival driver who's got a problem with the man in the No. 9 Hendricks Motorsports Chevy. Curiously, it has nothing to do with bad blood on the track.
Think of it as a two-year-old issue that actually only goes back a few months. And it's pretty funny, too, unless you happen to be Tyler Reddick.
Chase Elliott and Tyler Reddick are successful NASCAR drivers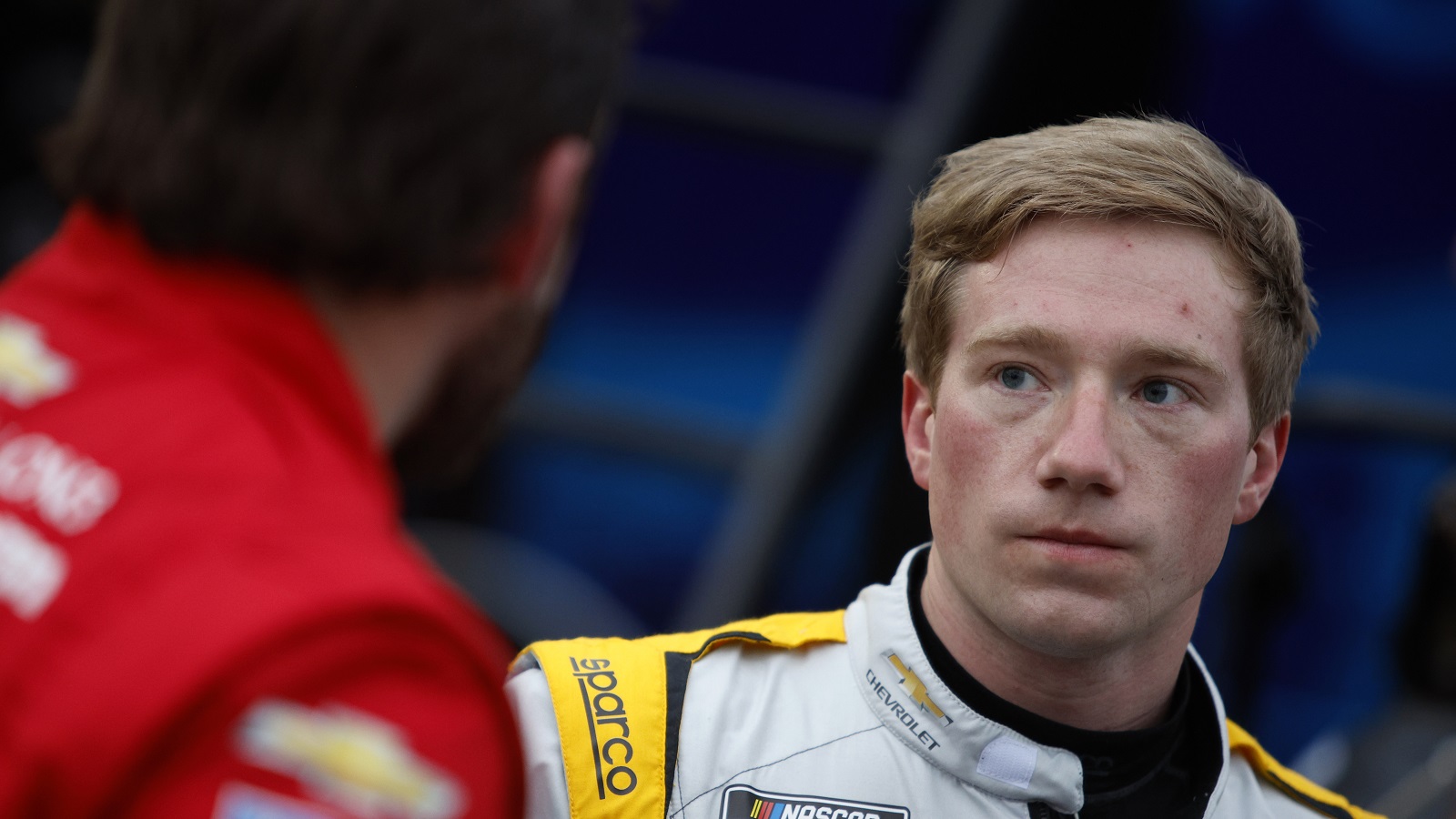 Chase Elliott technically doesn't have a job for life at Hendrick Motorsports, but his career is leaning in that direction. Elliott, 26, has been driving in the NASCAR Cup Series for HMS full-time since 2016 and has 13 victories.
He signed a contract extension shortly before the Daytona 500 to lock him in for another five years at the winningest organization in the history of the Cup Series. Such a team commitment is close to unprecedented, but Elliott has a squeaky clean reputation, a series championship, and the right lineage as the son of "Awesome Bill from Dawsonville," himself a Cup Series champion in 1988.
Tyler Reddick, 26, doesn't possess the same credentials, but he's doing OK these days driving the No. 8 Chevy for Richard Childress Racing.
After placing second and ninth in two full seasons in the truck series, Reddick won Xfinity Series season championships in 2018 and '19. He won six races and placed in the top five an astonishing 24 of 33 times in 2019. Though winless in his first two full seasons in the Cup Series, Reddick has scored three top-five finishes both years and made it into the playoffs last year.
Don't say 'Daddy Chase' around Tyler Reddick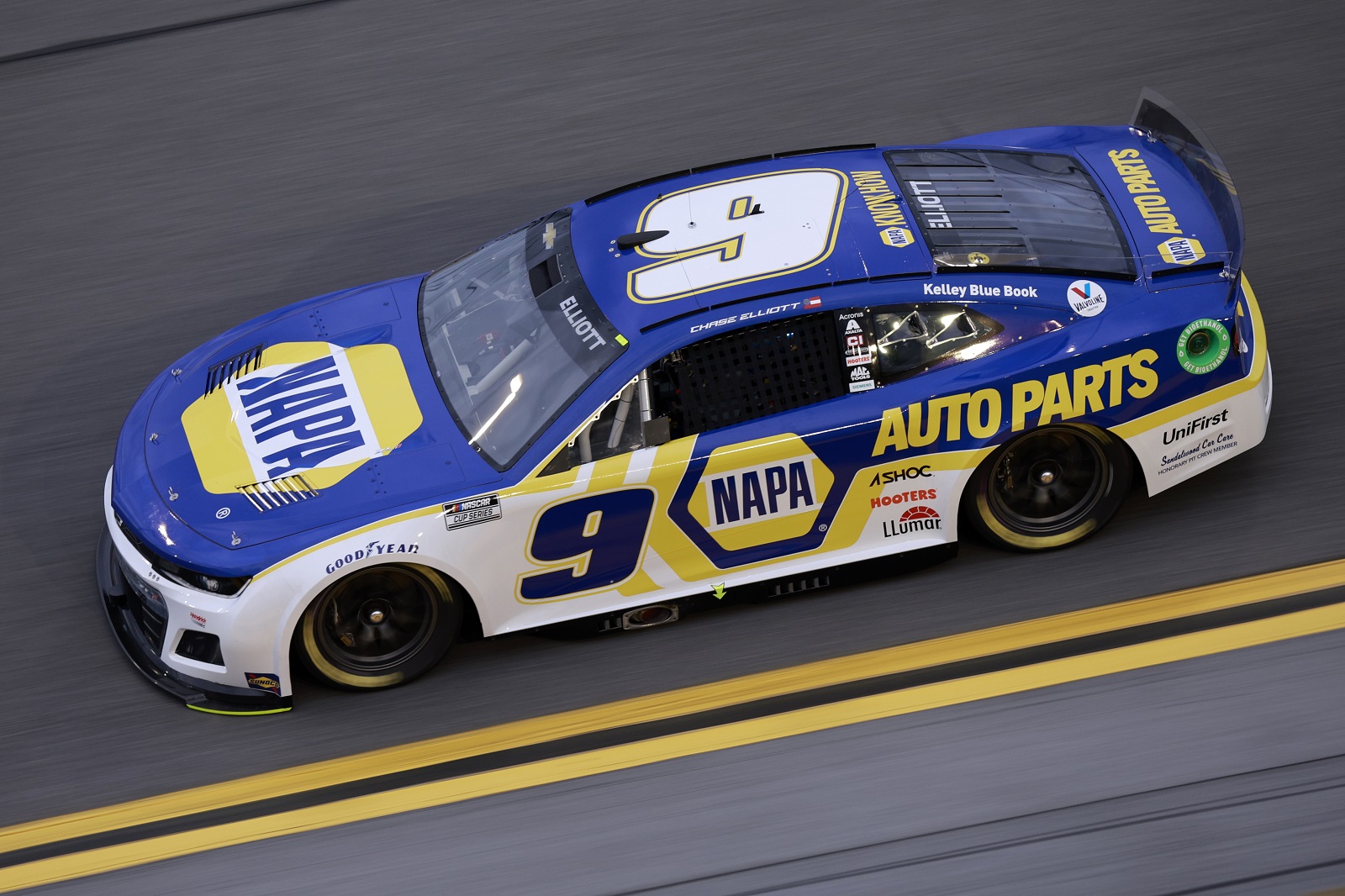 Jeff Gluck at The Athletic does a popular and insightful feature each week in which he sits down with a NASCAR driver for a Q&A on a variety of racing and personal topics. In doing his homework for his latest interview, Gluck went to Alexa De Leon to ask for a suggested question for her boyfriend, Cup Series driver Tyler Reddick. She told Gluck to ask him what "Daddy Chase" means.
The first thing that "Daddy Chase" means is that Reddick is going to get upset about being asked.
Gluck's story says Reddick got a "sour look on his face" and dropped the microphone. After saying the question ticked him off a little, Reddick relented and admitted the story behind "Daddy Chase" is funny.
Reddick and De Leon have a 2-year-old son, Beau. As parents will point out, average young children respond to visual stimulation. And much to Reddick's chagrin, there's no car more exciting for young Beau to watch on TV or at the track that Chase Elliott's No. 9 Chevy decked out in the blue, white, and yellow NAPA branding.
De Leon taught Beau to look for Reddick's No. 8 Chevy, reinforcing by saying, "Oh, there's Daddy's car! That's Daddy's car." That had the intended effect at first, but it didn't take hold.
Beau Reddick would rather follow Chase Elliott's car around the track
Tyler Reddick says his 2-year-old son doesn't quite grasp that the No. 5 Chevy belongs to Kyle Larson or the No. 18 Toyota is Kyle Busch's ride.
"Beau started saying all the Cup cars are 'Daddy's cars' — whether it was my car, Austin (Dillon's) car. Those are 'Daddy's cars' — the types of cars that Daddy drives," Reddick explained. "So, then it transitioned. Once he figured out who the '9 car' was, that was his favorite car. He figured out the driver's name is Chase and all this stuff.
"So, he'll say 'Daddy Chase!' He'll point to a Cup car and try to say, 'Daddy's car, Chase.' But it's 'Daddy Chase.'"
That can be pretty humbling for a young father, and it gets worse for Reddick.
"It's kind of funny, but it does make me mad that his favorite cars are Chase, second one is Kyle Busch, third one is Joey (Logano), and then I think it's Kevin (Harvick). I'm not even anywhere in the top 10, I don't think."

Tyler Reddick
Regardless, being around Beau is the best part of each day for Reddick. Leading up to the Daytona 500, the toddler was in his glory checking out the Cup Series cars.
"I brought him back into the garage and he pushed my car all the way through tech (inspection)," Reddick said. "He did not want to leave my car until it got back to the pit stall. He was having a blast at 9:30 at night when my kid is supposed to be in bed. Last thing he wants to do is sleep, and all he wants to do is push my car around tech, then go look at all the other race cars to get up close to them."
All stats courtesy of Racing Reference.