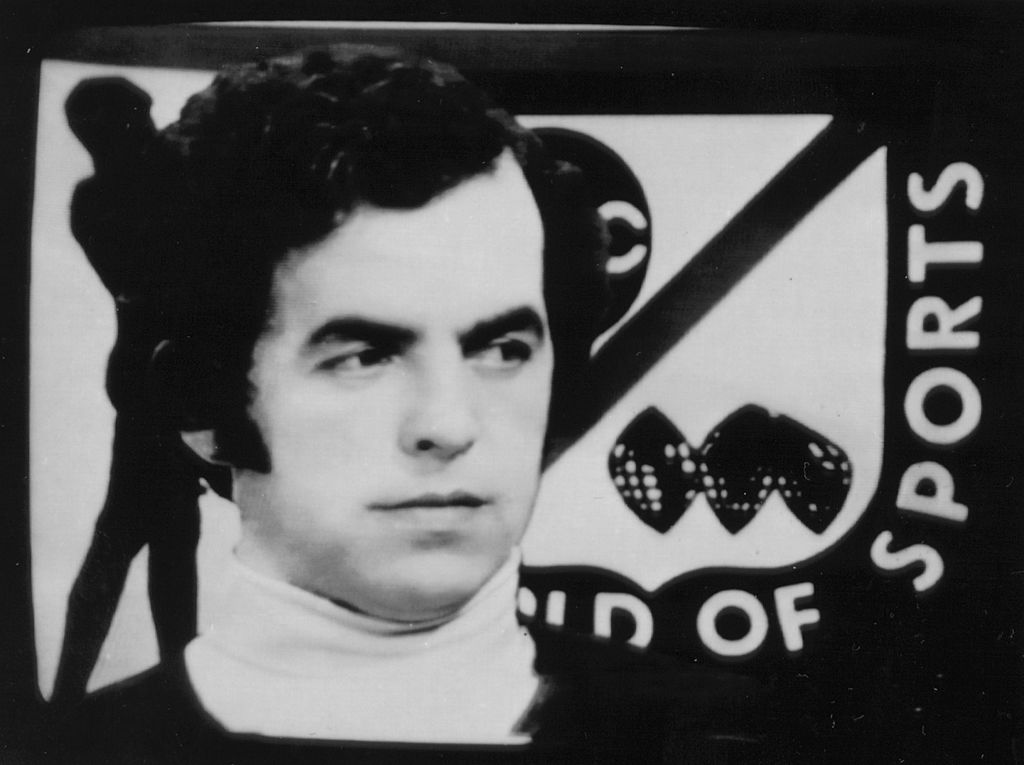 The Agony of Defeat: Vinko Bogataj wiped out 50 years ago
Vinko Bogataj came to personify "the agony of defeat" on television thanks to his ski-jumping crash that Americans watched for decades on 'Wide World of Sports.'
Could you imagine the worst moment of your career being put on display for all to see on a weekly basis for decades? If so, then you can identify with Vinko Bogataj, immortalized by his epic crash off a ski-jumping ramp that came to represent "the agony of defeat."
Today is the 50th anniversary of the crash during a European competition that literally made him famous by accident. The clip endured for decades as part of the opening for each week's "Wide World of Sports" and lives on as a YouTube favorite.
'Wide World of Sports' was an ABC weekend TV staple
Nearly any American sports fan in his mid-30s or older can recall seeing "ABC's Wide World of Sports" on weekends, primarily late on Saturday afternoons. The sports anthology series aired from 1961 to early 1998, hosted for most of that time by Jim McKay.
As is implied by the title, the show brought viewers a wide variety of sports, many of which were out of the mainstream. Some of the mainstays were demolition derbies, barrel jumping, rodeos, wrist wrestling, surfing, figure skating, and the ski-jumping competitions that ultimately made Slovenian athlete Vinko Bogataj a cult hero.
"Wide World of Sports" helped shape sports on television. Its Winston Cup coverage led to NASCAR getting its own time slot on the network and a segment on bowling sparked the idea of ABC covering the Professional Bowlers Tour. A 1964 segment on a rattlesnake hunt helped give birth to "The American Sportsman" the following year.
The show also racked up many television firsts by broadcasting segments on Wimbledon, the Indianapolis 500, the NCAA Tournament for men's basketball, and the Little League World Series.
Each week's show was launched with music playing over a montage of clips and McKay's narration:
"Spanning the globe to bring you the constant variety of sport … the thrill of victory … and the agony of defeat … the human drama of athletic competition … This is ABC's Wide World of Sports."
Few people recall the images used to convey the thrill of victory over the years; anyone who watched even once remembers Bogataj's wipeout on the ski-jumping takeoff ramp as representing the agony of defeat.
Vinko Bogataj crashes onto the U.S. sports scene
Vinko Bogataj was representing Yugoslavia in the 1970 World Ski Flying Championships in Oberstdorf, West Germany, as a 22-year-old on a day with light snow falling. 
As Bogataj, who had fallen on his first attempt, came down the ramp for his third jump, he realized that conditions had made the ramp faster than expected. He attempted to lower his center of gravity to slow down and launch himself at a safer speed. Instead, he lost his balance and became a human missile hurtling toward spectators out of control at the base of the ramp.
Bogataj crashed through a light barrier fence, resulting in a broken ankle and a mild concussion. He has said over the years that he recalls what led up to the wipeout but little of what transpired afterward.
Where is the "Agony of Defeat" guy now?
Vinko Bogataj's crash happened in March 1970 and he was back in training by June of that year. He remained a competitor but did not attain much success, though he did go on to train a future world champion.
"Wide World of Sports" inserted his mishap into the show's opening montage not long after Bogataj's crash. Living in Europe, however, he had no idea how famous he had become in the United States until he was invited to New York City in 1981 to attend a ceremony marking the show's 20th anniversary.
According to reports, numerous famous athletes were present, but it was Bogataj who received the loudest applause upon being introduced. World boxing champion Muhammad Ali asked for the retired jumper's autograph.
Now 72, Bogataj resides in Slovenia, where he worked a variety of jobs after retiring from competition. He is an award-winning painter whose works have been shown internationally.