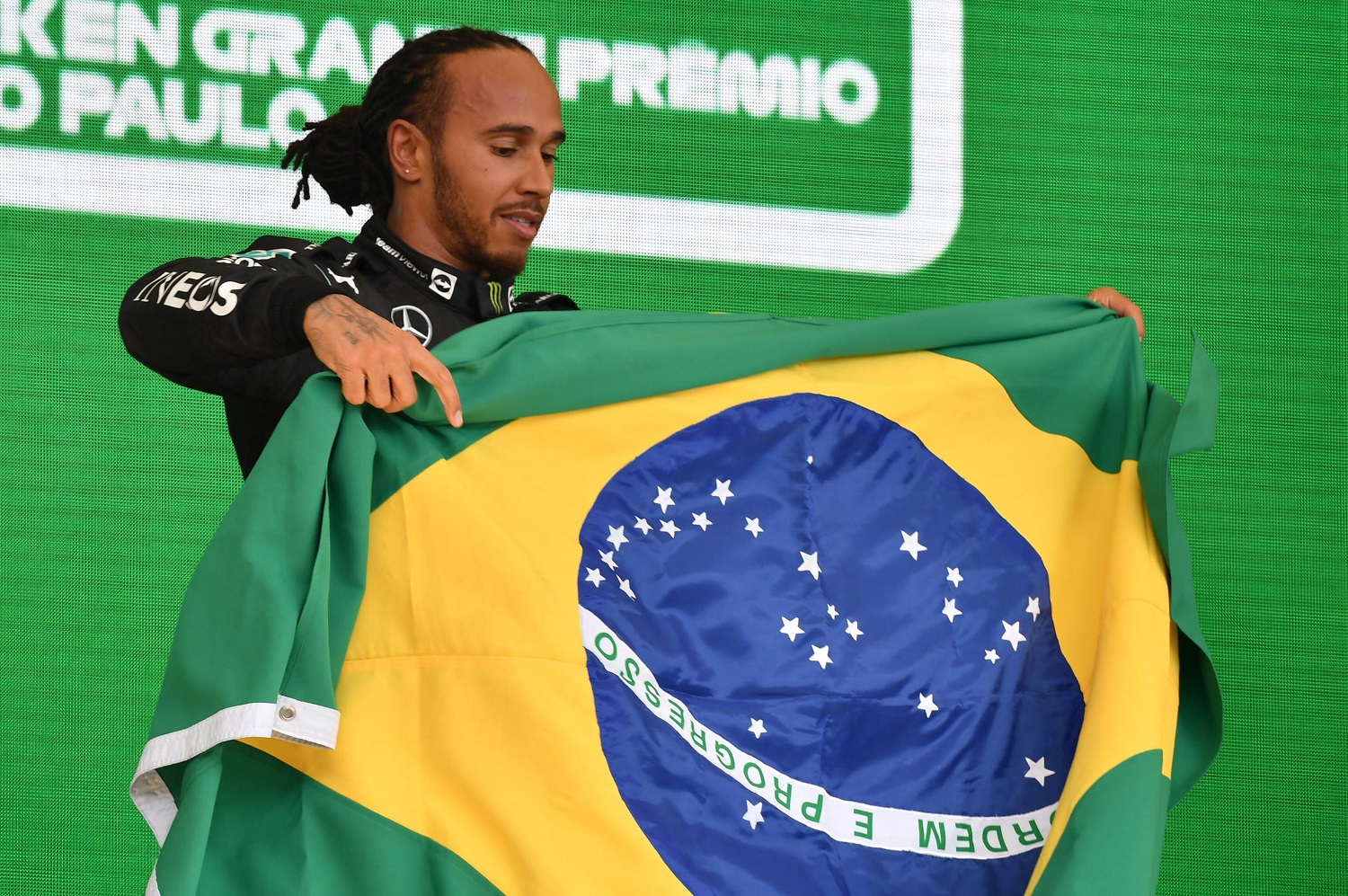 Lewis Hamilton Is So Popular That a Country Other Than His Homeland Is Looking to Adopt Him
Brazilian politicians want to make Formula 1 superstar Lewis Hamilton as honorary citizen of the country where he has won three grand prix events.
Seven-time Formula 1 champion Lewis Hamilton possesses the wherewithal to live just about anywhere he wants. His salary from the Mercedes team and the money from lucrative endorsements allow him to keep residences on both sides of the Atlantic Ocean.
If Hamilton wants to settle down somewhere new once he retires in a year or two, however, Brazil would love to have him.
Brazil is moving toward making Lewis Hamilton an honorary citizen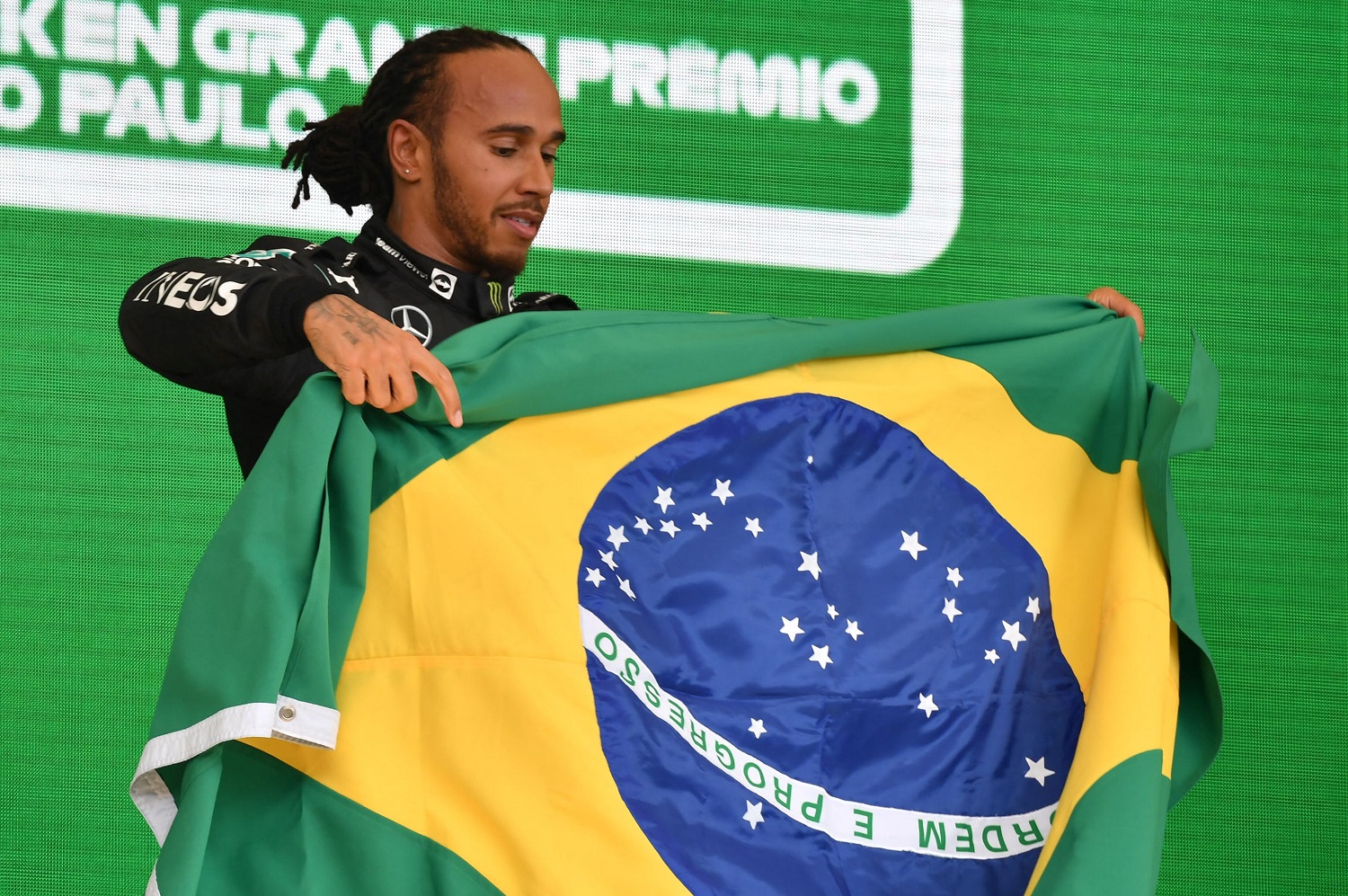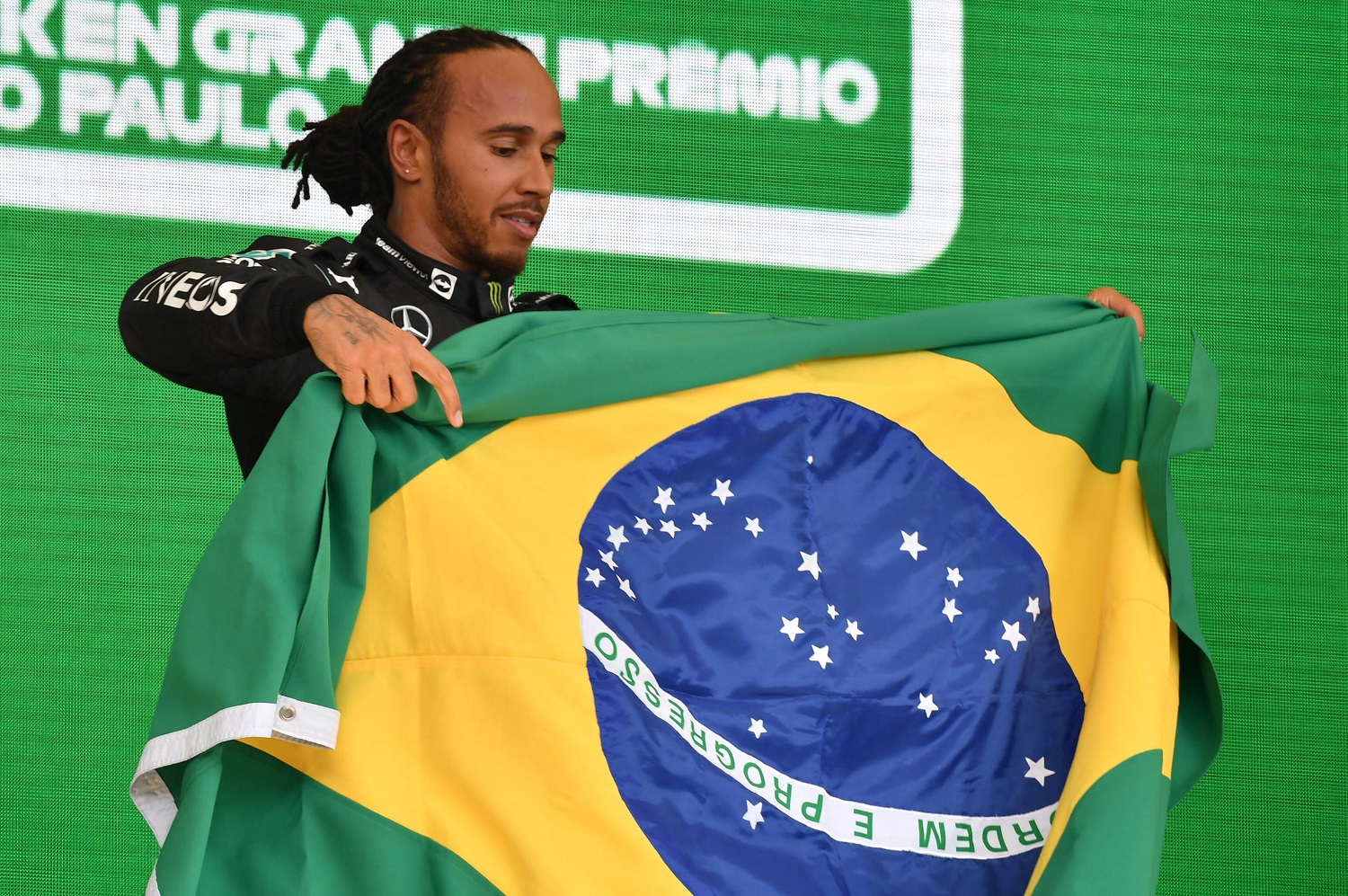 Brazil's parliament is expected to take up a bill this year to make Lewis Hamilton an honorary citizen of the country. Congressman Andre Figueiredo proposed the gesture after Hamilton won last year's Brazilian Grand Prix, where he proudly displayed the Brazilian flag.
Sky Sports reports presidential aspirant Ciro Gomes is supporting citizenship for the British star, posting on social media, "Hamilton, you already live in our hearts."
For his part, Hamilton says he is flattered by the prospect of landing honorary citizenship in Brazil, where he has been befriended by the likes of soccer great Neymar and professional surfer Gabriel Medina.
"I want to spend more time here in Brazil," he said. "It is such a beautiful culture. I've only been to Rio and Sao Paulo, but I want to come back for Christmas, New Year, or something.
"Neymar invites me every year, and Gabriel invites me every year, but I never had the chance."
Lewis Hamilton's love of Brazil has a connection to another F1 legend
Sports fans frequently associate Lewis Hamilton with Michael Schumacher. That is understandable since they're the two greatest Formula 1 drivers of the century with seven World Drivers' Championships apiece.
However, Hamilton has long regarded Ayrton Senna as his idol even though he greats British greats Nigel Mansell and Damon Hill as potential role models early in his F1 career. The legendary Brazilian driver won three championships of his own between 1988 and '91, scoring 41 race victories in his career with relentless aggression. He died in a crash while leading the San Marino Grand Prix in 1994.
As he rose through the ranks and then for a portion of his Formula 1 career, Hamilton even wore a yellow helmet to reflect his admiration of Senna. When Hamilton tied Senna's mark of 65 F1 pole positions during the 2017 season, Senna's family presented him with one of the deceased driver's helmets.
More on the Brazil connection
Lewis Hamilton has won the Brazilian Grand Prix a relatively modest three times (2016, '18, and '21) in his distinguished Formula 1 career, but it was a race in the previous decade that cemented his fondness for both the race and the country.
In 2008, Hamilton and Brazilian star Felipe Massa had separated themselves from the field by the European Grand Prix, the 12th of 18 races. When Hamilton led the pair in a one-two finish at the Chinese Grand Prix, the penultimate race, it set up a dramatic showdown in Brazil in which Massa won the race, but Hamilton still secured the first of his seven championships by finishing fifth.
In order to do so, however, Hamilton had to overtake Timo Glock on the final corner of the final lap. Had Hamilton not pulled off the pass, he would have finished tied for the points lead, but Massa would have captured the championship on the basis of more race wins, 6-5
Like Sportscasting on Facebook. Follow us on Twitter @sportscasting19.