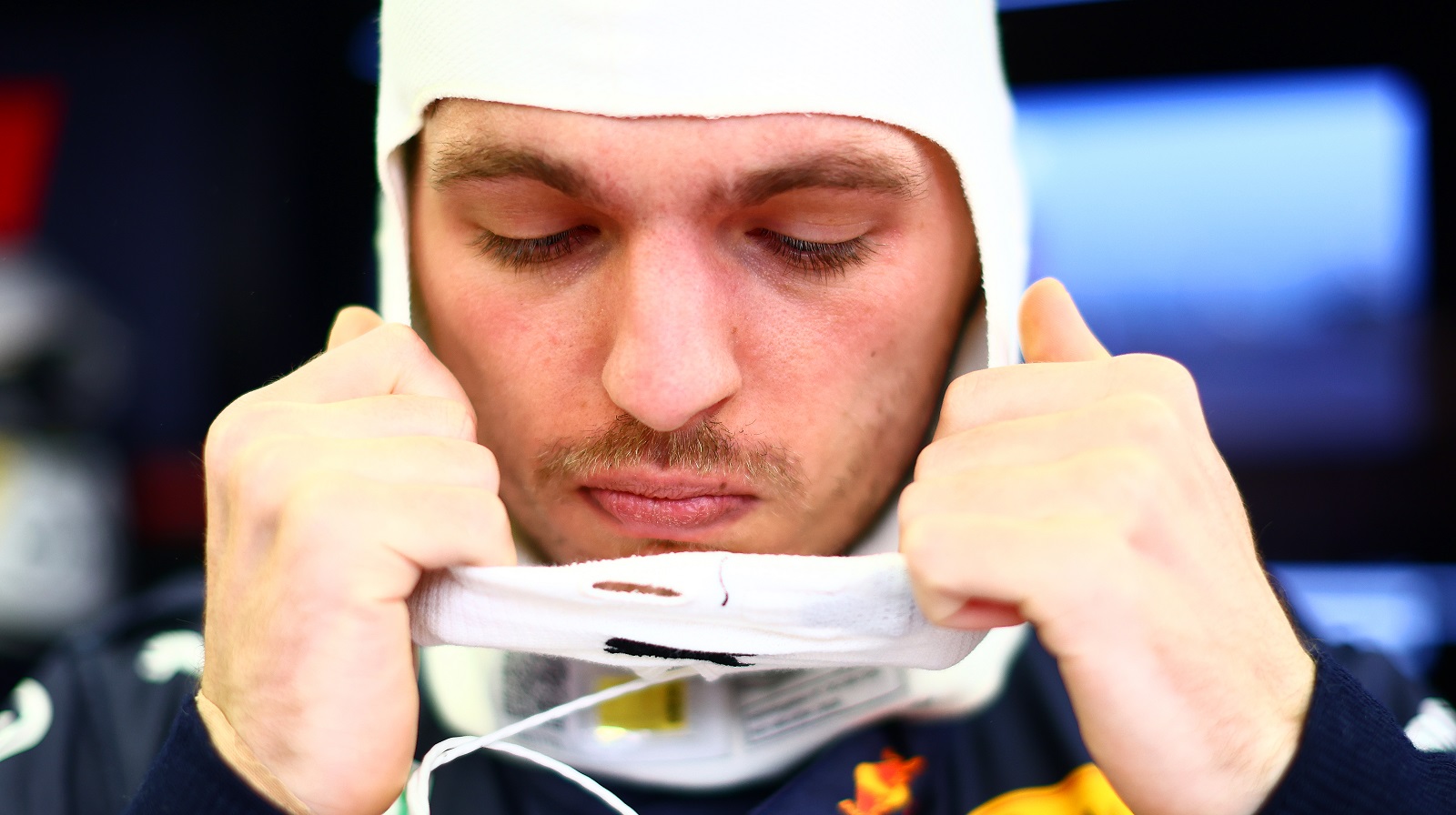 Max Verstappen's Angry Outbursts Suggest the Pressure of Defending His Formula 1 Title Got to Him 1 Race Into the Season
Defending champion Max Verstappen had to abandon the season-opening Formula 1 Bahrain Grand Prix due to mechanical problems.
Being among just 20 athletes in one of the world's most visible competitions means the spotlight is intense. When you're defending Formula 1 champion Max Verstappen, fresh off a lucrative contract extension for a team that just signed a half-billion-dollar sponsorship deal with Oracle, the spotlight resembles a blowtorch.  
Verstappen's first race as the reigning World Drivers' Champion ended in disaster on Sunday in the Bahrain Grand Prix. But there were indications even before his car died on the track that the young Dutch sensation is feeling the combined weight of last year's success and this season's expectations.
An A-plus for Ferrari, a gentleman's C for Mercedes, and an incomplete for Red Bull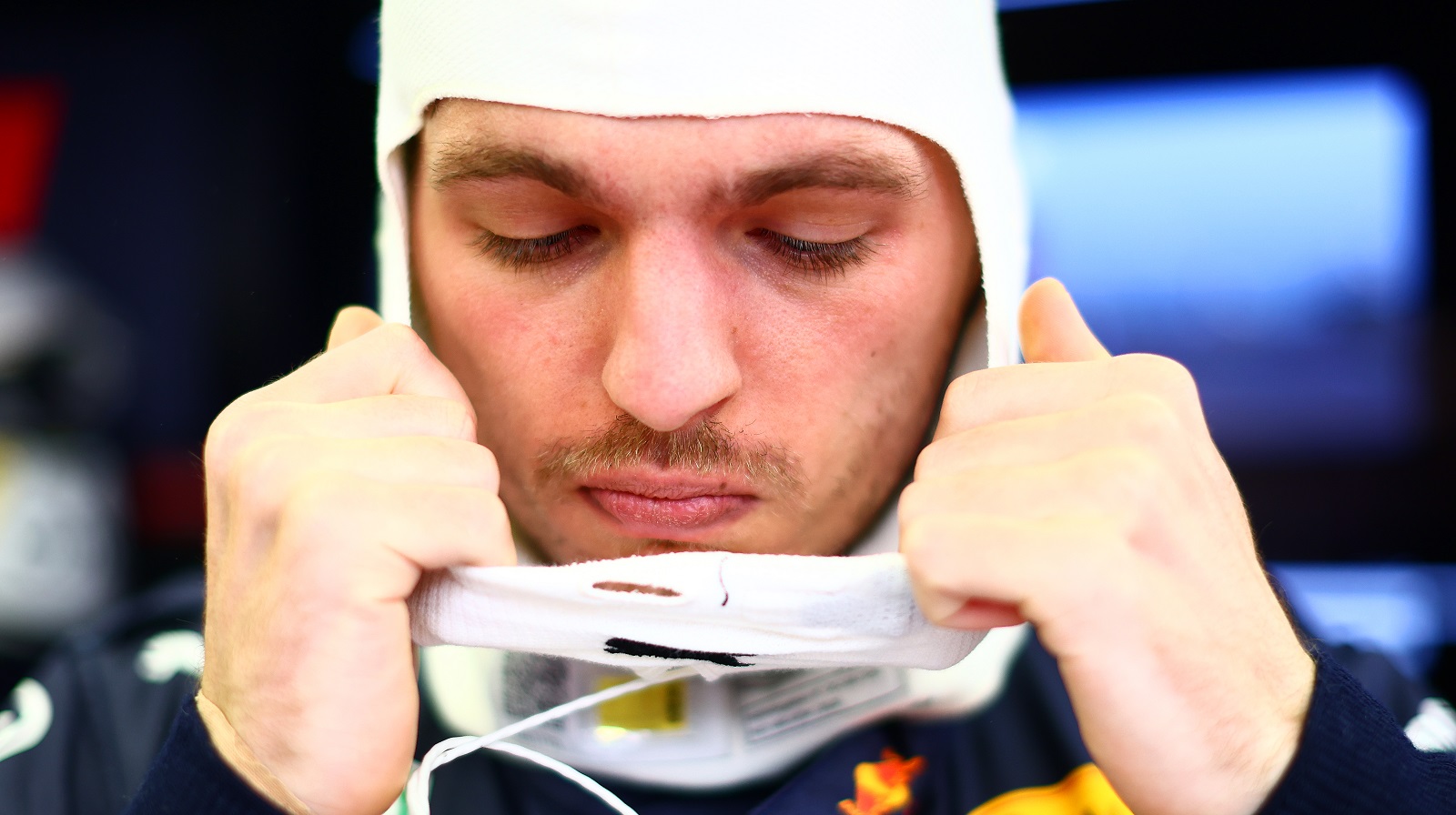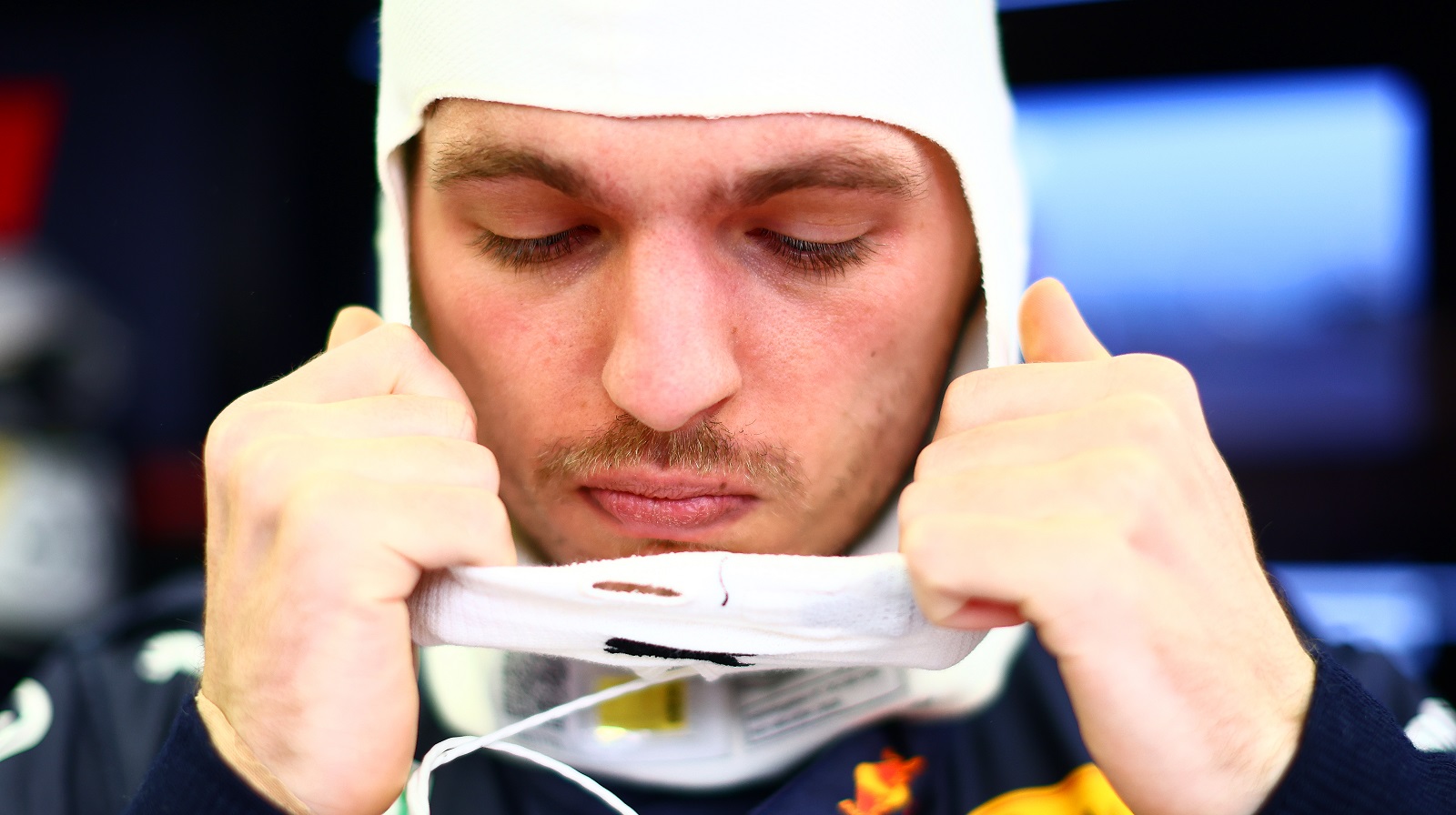 Though Formula 1 teams conducted two rounds of extensive testing leading up to the start of the new season, the Bahrain Grand Prix marked the first chance to verify that Ferrari's cars were as strong as advertised and confirm that Mercedes' program faces challenges.
The Ferrari cars and drivers certainly lived up to expectations. One day after earning the pole in qualifying, Charles Leclerc wired the field over 57 laps on the 3.36-mile layout. What's more, teammate Carlos Sainz stayed with him the whole way and completed a Ferrari sweep at the top.
A cursory glance at the results suggests Mercedes held tough, with seven-time series champion Lewis Hamilton earning the third podium position and new teammate George Russell placing fourth. Truth be told, however, the eight-time defending Constructors' Champion benefitted from good fortune. Had both Oracle Red Bull cars not abandoned the race in the closing minutes, the Mercedes cars would have fared no better than fifth place.
Stunningly, Kevin Magnussen's fifth-place Haas Ferrari car looked nearly the equal of Hamilton's, a frightening Day 1 development for Mercedes.
Max Verstappen's angry outbursts suggest he feels the pressure
Dutch driver Max Verstappen, 24, began the day positioned to launch defense of his Formula 1 championship on the front row. He was unable to execute one of the masterful starts that frequently foiled the Mercedes cars in 2021, but Verstappen stayed close to Charles Leclerc.
Verstappen made three hard runs at the leader beginning on Lap 16, but LeClerc remained out front. Verstappen's fourth try succeeded on Lap 19, but he locked up on Turn 1 and yielded to Leclerc.
Verstappen is more temperamental than most in what is indisputably one of the more stressful sports leagues in the world. F1 fans got their first glimpse of the season following a pit-stop sequence that saw Verstappen change tires for the second time of the afternoon on Lap 31 and Leclerc do likewise on Lap 32.
Verstappen saw that as his opportunity to overtake Leclerc, but his team radioed instructions to resist pushing the tires too hard on his out-lap.
"OK, this is now two times that I take it easy on the out-lap, that I could have been in front.

"I am never, ever doing it again!"

Max Verstappen
Following his third and final pit stop, Verstappen told race engineer Gianpiero Lambiase the steering felt sluggish. The team found no indication of what the issue might be. It was later attributed to the car being dropped hard off its jacks after the tire change, according to ESPN.
"Let me know if we need to box, Max," Lambiase said, referring to a pit stop.
"No, just f****** tell me what's wrong and I'll try to handle it," Verstappen blasted back.
A lost opportunity and a final meltdown to end the Formula 1 opener
Despite his earlier frustrations and problems, Max Verstappen was still in the hunt when the safety car exited the track on Lap 52 after an incident. That allowed him to close the gap on Charles Leclerc, though it also bunched up the other contenders for podium positions.
When racing resumed, it became apparent Verstappen could not keep pace with the leader. He radioed race engineer Gianpiero Lambiase to ask what was happening with the battery. Lambiase responded that the battery reading appeared normal.
"No, it's not! What the f*** is this?" Verstappen fired back.
Within two laps, Ferrari's Carlos Sainz blew past the Red Bull car to take second place. Moments later, Verstappen rolled his struggling car into the pits for a DNF, ending his first competitive outing as the defending champion.
If Sunday was even remotely indicative of how the season will play out, it will be positively hellish for Verstappen and worse for his crew.
Like Sportscasting on Facebook. Follow us on Twitter @sportscasting19.