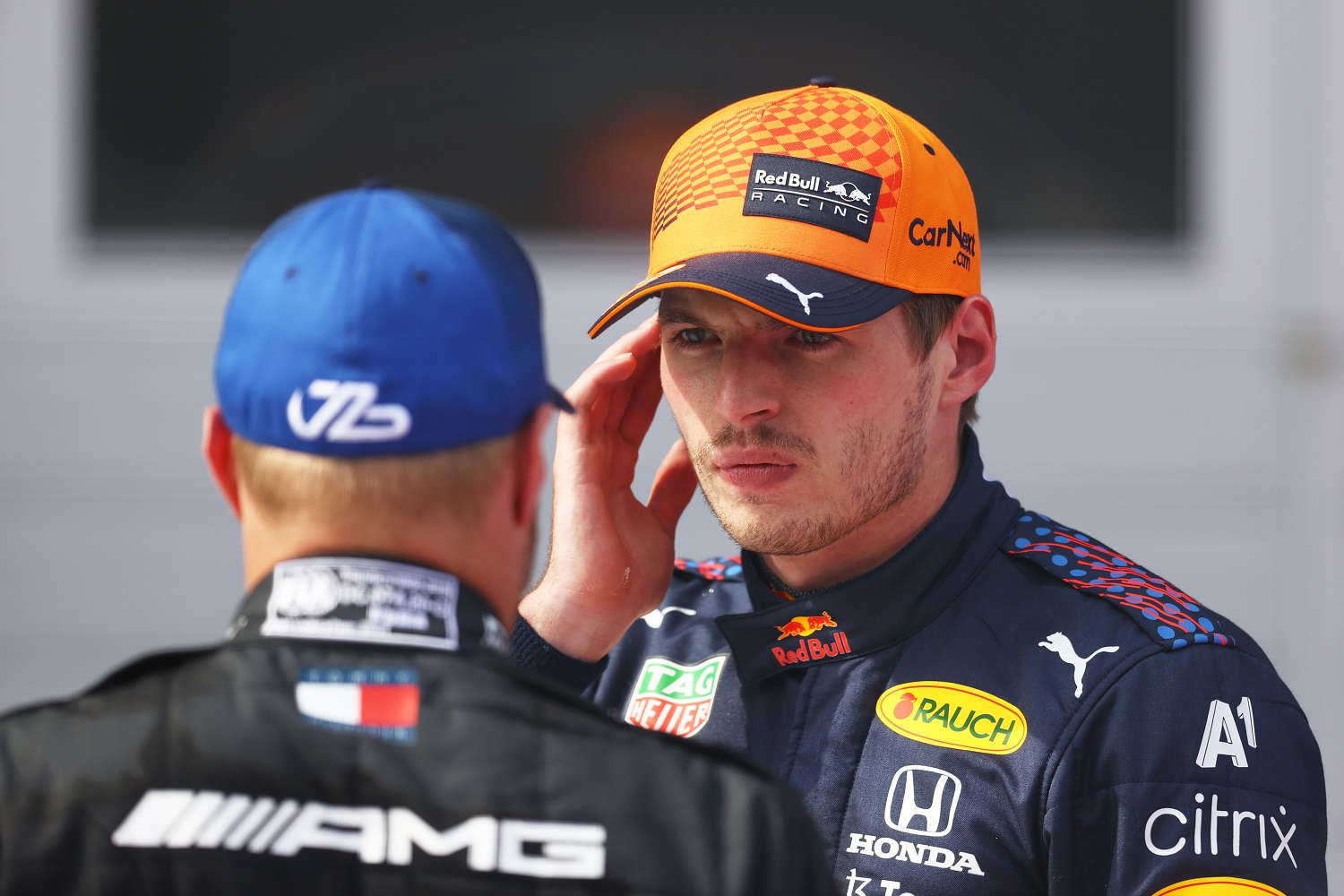 Max Verstappen's Brutal Honesty Helps Explain Why He Has Eclipsed Lewis Hamilton as Formula 1's Best Driver
Dutch driver Max Verstappen has climbed to the top of the Formula 1 standings, positioning himself to dethrone reigning series champion Lewis Hamilton.
Lewis Hamilton might not be done winning World Drivers' Championships, but it's increasingly apparent that Red Bull Racing has caught up to Mercedes, meaning Max Verstappen is within reach of his first season championship on motorsports' biggest stage.
The Red Bull formula includes constant communication – and it's sometimes blunt.
"I cannot always be super-polite and nice; that's not how I work," Verstappen told The Guardian recently. "You need to be hard on each other, especially in tougher times or when you are not happy with certain things. It works both ways. They tell me, I tell them.
"You should be able to be criticized and take criticism."
Max Verstappen continued his magic season at the Austrian GP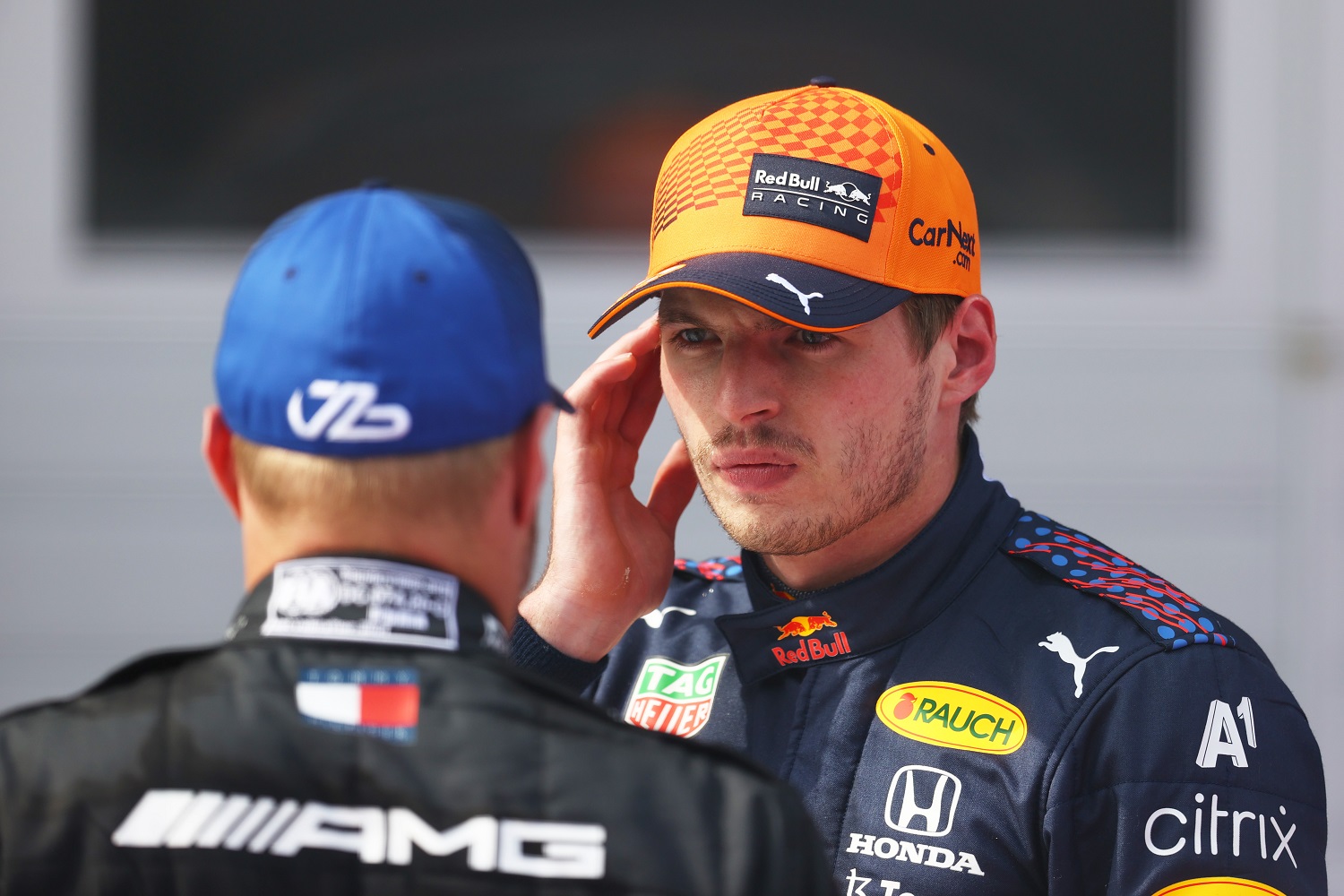 Verstappen led start to finish at the Austrian Grand Prix on Sunday, giving him three Formula 1 victories in 15 days, the last two coming on his team's home track, the Red Bull Ring. The combination of car and driver was so dominating that Verstappen was able to stop late for fresh tires to make a successful run at turning the day's fastest lap to pick up a bonus point.
That stretched his lead over Hamilton, the seven-time champion, to 182-150 through nine races. There are 14 stops to go before the season winds down in December in Abu Dhabi, but his fifth victory in 2021 was further evidence that Red Bull has overcome Mercedes' longstanding technological advantage in the world's most glamorous racing series.
Had he not cut a tire while in command in the closing moments at the Azerbaijan GP, Verstappen would be riding a five-race winning streak headed to the British Grand Prix on July 18.
Max Verstappen's brutal honesty has been a key to his Formula 1 success
Verstappen is only 23 years old but is already in his seventh Formula 1 season. An improbable win at the Spanish Grand Prix helped him to fifth place in the 2016 season standings, and he has not finished lower than sixth since. He has placed third the past two seasons as Red Bull has inched closer to putting a car on the track that could compete with Hamilton's Mercedes.
However, the hardware has only been part of the equation. Verstappen has become increasingly unflappable behind the wheel and more assertive within his team. It's blunt communication at times, but it's a two-way street and benefits the organization.
"I am straight to the point, when I think it's s—, it's s—. When it's good it's good. That's how I interact with the team," Verstappen said, according to The Guardian. "That's what I say to the team: 'You can say the same to me, when I am a (jerk) you can tell me.'"
The rising star shares mutual respect with Lewis Hamilton
If Hamilton does somehow rally to his eighth World Drivers' Championship this year, he will know that he endured his toughest battle thus far. The racing media would probably like to fashion it as a bitter rivalry, but Verstappen says that's simply not true. He's 13 years younger than Hamilton, but all that experience in Formula 1 makes Verstappen wise beyond his years.
"Lewis and I have a really good understanding," he said. "We know we are in a title fight. He wants to go for his eighth title, I want to go for my first."
He added: "People say when you are in a title fight you have to come together (as adversaries). I don't see that. I enjoy racing Lewis, we always give each other space, that's what people like to see instead of making it a dirty game. It's not necessary between us."
Nor is it the route to go when you've finally acquired the upper hand in Formula 1.
Like Sportscasting on Facebook. Follow us on Twitter @sportscasting19.