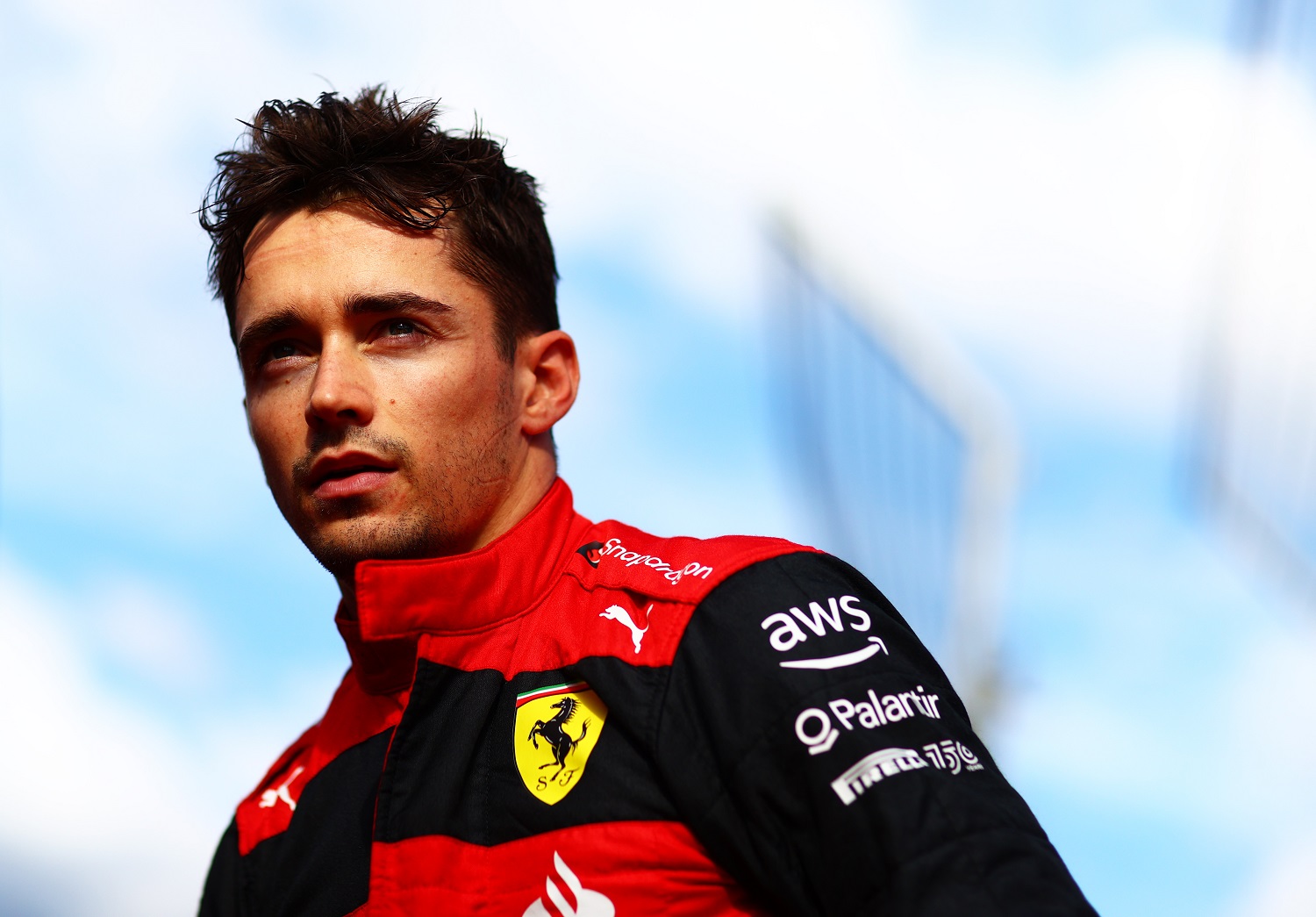 Formula 1 Leader Charles Leclerc Will Bring $320,000 of Road Rage to Imola
Charles Leclerc, who has raced to the lead in the Formula 1 standings, took an expensive loss Monday night.
Driving in the Formula 1 series is a dangerous way of making a living. Season points leader Charles Leclerc found out the hard way on Monday that the celebrity status associated with competing in F1 has its own hazards.
He escaped a scary incident unharmed but lost an expensive possession in the process.
Charles Leclerc is at the top of the Formula 1 standings
Charles Leclerc has been building toward this year since 2018, his rookie season as a Formula 1 driver. Fresh off winning the GP3 series in 2016 and the Formula 2 championship the following year, Leclerc moved into the top series with the Alfa Romeo Sauber team. Though he didn't score and podium finishes, Leclerc finished in the points often enough to place 13th in the final standings.
He swapped seats at season's end with 2007 World Drivers' Championship Kimi Raikkonen to drive for Scuderia Ferrari, where he has remained since. The impact was immediate as Leclerc won a pair of races and stood on the podium after eight others, ending the year in fourth place.
The entire Ferrari program struggled after that, and the Monte Carlo native settled for eighth and then seventh place the past two seasons. This year, however, has been outstanding. Leclerc won the Bahrain and Australian Grand Prix races, sandwiched around second place in Saudi Arabia.
With defending champion Max Verstappen and runner-up Lewis Hamilton staggering out of the gate, Leclerc has built a 71-37 lead over second-place driver George Russell of Mercedes.
Charles Leclerc will be a road rage candidate at Imola after being robbed
Ferrari star Charles Leclerc, 24, escaped unharmed but lost a $320,000 watch in a robbery on Monday night in Viareggio in Italy's Tuscany region. The watch was a product of high-end jeweler Richard Mille. The Swiss watchmaker is a long-time Leclerc sponsor and partnered with Ferrari last year.
According to Motorsport, Leclerc, trainer Andrea Ferrari, and friends were enjoying a night out when fans recognized the driver and began to descend upon him for photos and autographs. The combination of the growing crowd and poor lighting contributed to the thief snatching the watch without Leclerc noticing. He ended up reporting the loss to police shortly afterward.
Ferrari, Leclerc's trainer, is from Viareggio. He posted on Instagram that local residents have complained frequently about poor lighting in that area of town.
"Think of arranging the lamps sooner or later? Asking for a friend," he wrote sarcastically.
Leclerc and the F1 team are preparing for this weekend's Emilia Romagna Grand Prix at Imola, the fourth race of the season and the first weekend also featuring a sprint race.
Imola figures to be a wild weekend for Charles Leclerc and Ferrari
There are two Formula 1 races each season in Italy, and Ferrari, based 30 miles northwest of Bologna, is the "home" team. This weekend's race at Imola is a short hop from the Ferrari production hub, giving the Emilia Romagna Grand Prix an energetic feel. Drivers Charles Leclerc and Carlos Sainz will be in for the rock star treatment.
"There are a lot of things that will be quite crazy at Imola for us," Leclerc predicted before losing his watch in a robbery.
Adding to the fervor, the first of the season's sprint races takes place on Saturday. That means extra points will be on the line.
"I'm pretty sure there's a lot of excitement but we also need to make sure, as a team, that we don't try and overdo things, because there will be a lot of expectations as always," Leclerc said, according to Grand Prix 247. "We need to stay calm."
Like Sportscasting on Facebook. Follow us on Twitter @sportscasting19.