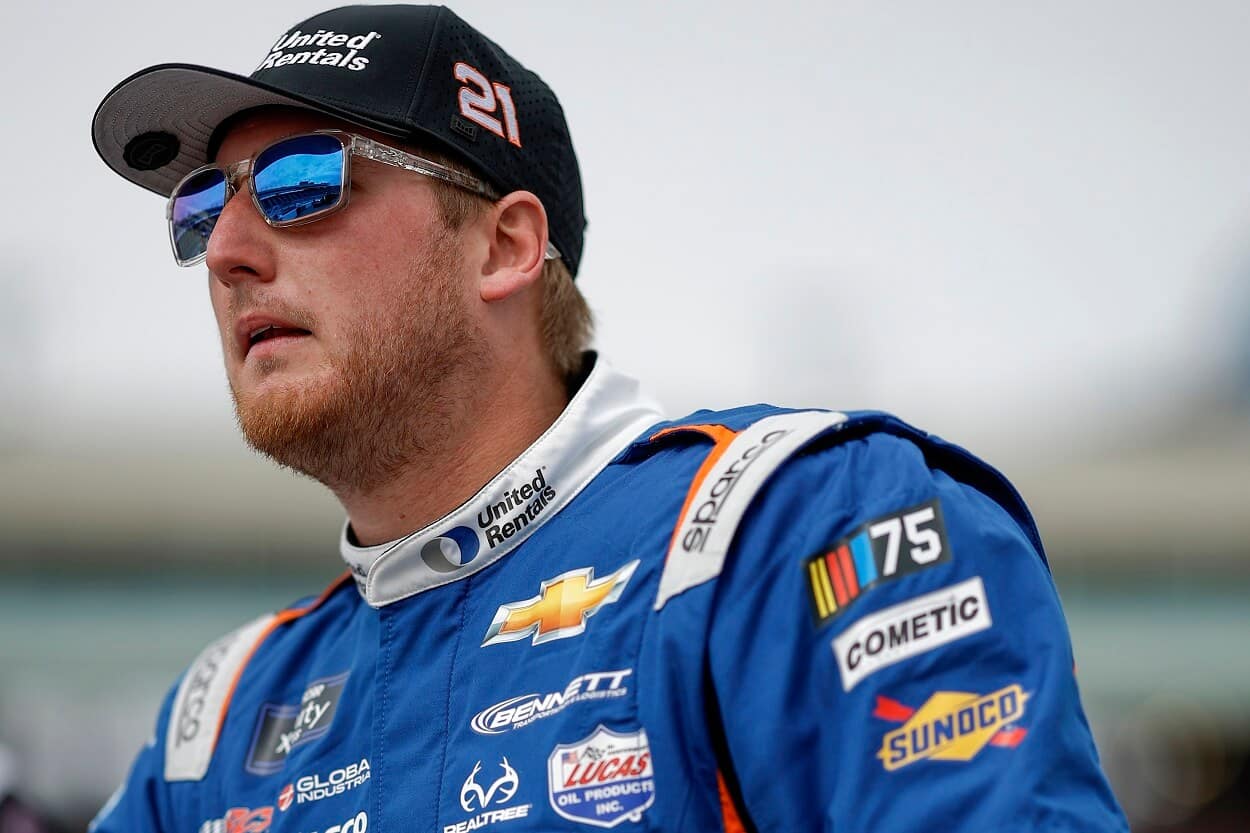 Austin Hill Should Terrify the Xfinity Series Field at Talladega
Austin Hill has won each of the superspeedway races in the Xfinity Series this season.
Austin Hill is one of the two dominant drivers so far through eight races in the 2023 NASCAR Xfinity Series, but he should be a heavy favorite Saturday at Talladega Superspeedway, given his near perfection in superspeedways across the past two seasons.
Hill opened the 2023 season with a win at Daytona International Speedway, which is how he has started three of his five seasons as a full-time NASCAR driver. He won the 2019 season opener at Daytona in the Craftsman Truck Series and has triumphed at Daytona to begin the Xfinity Series season in both 2022 and 2023.
He has taken that success even a step further this year. He won at Las Vegas Motor Speedway for his first non-superspeedway victory at the Xfinity Series level and then won for the second straight season at Atlanta to give him three wins in the first five races of the season. John Hunter Nemechek has since passed him for the top spot in the series points standings, but Hill is on a roll like none other at superspeedways.
Austin Hill has long had a knack for superspeedway-style racing
Hill won a career-high four Truck Series races in 2019, including his Daytona victory, but narrowly missed the Championship 4 and finished fifth in the points standings. He mustered only one other win after Daytona a year ago in another superspeedway-style race at Atlanta Motor Speedway and ended the year sixth in the points standings.
Including his two superspeedway wins this season, Hill has won either the pole or the race in five of the last seven Xfinity Series superspeedway-style events, along with a second-place run in the 2022 March race at Atlanta.
He is doing so in dominating fashion as well. Hill led all but 60 of the 163 laps in the most recent race at Atlanta in March, and he led 39 laps in February at Daytona after he started the race from the back of the field because the team had to make a radio change during the pace laps. His No. 21 Richard Childress Racing Chevrolet was so good that he won Stage 1 by passing all 37 other cars within the first 27 laps.
For perspective, Dale Earnhardt Jr. posted only one top-10 finish in his four starts at Daytona and Talladega during his two full-time Xfinity Series seasons of 1998-99. Earnhardt won the series championship both of those seasons and would go on to win 10 superspeedway events as a Cup Series driver. He won five from 2001-03, including wins in four straight visits to Talladega.
Sure, the Cup Series is another level of competition beyond the Xfinity Series. Still, it is rare to have a driver dominate in what are some of the most unpredictable races on any NASCAR schedule. NASCAR restricts the horsepower teams are allowed to produce with their engines, which enables the field to race together in a large pack for much, if not all, of each superspeedway race.
That phenomenon often leads to a variety of winners, including many surprises, instead of the same winner race after race the way Jimmie Johnson could with his 20 combined wins at Martinsville Speedway and Dover Motor Speedway.
Hill has run well at Talladega in the past but has yet to win on the sport's biggest oval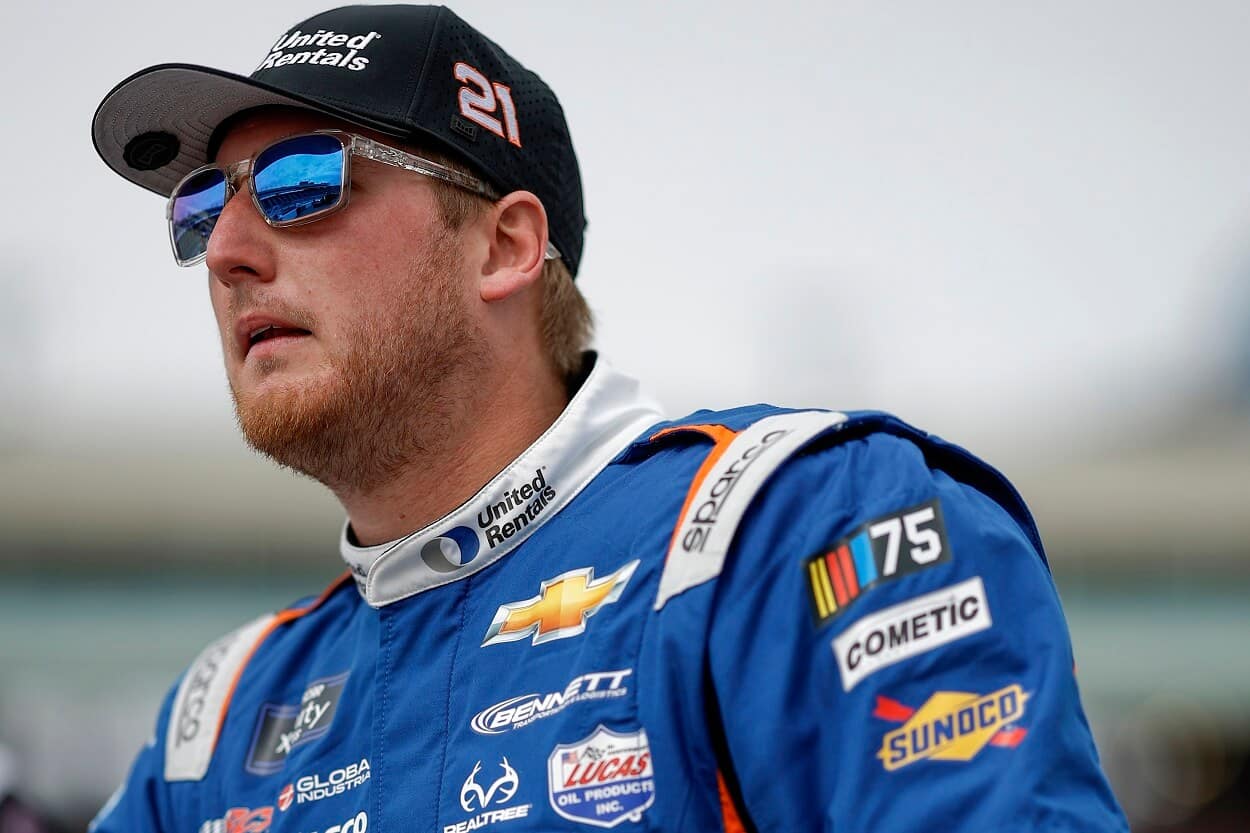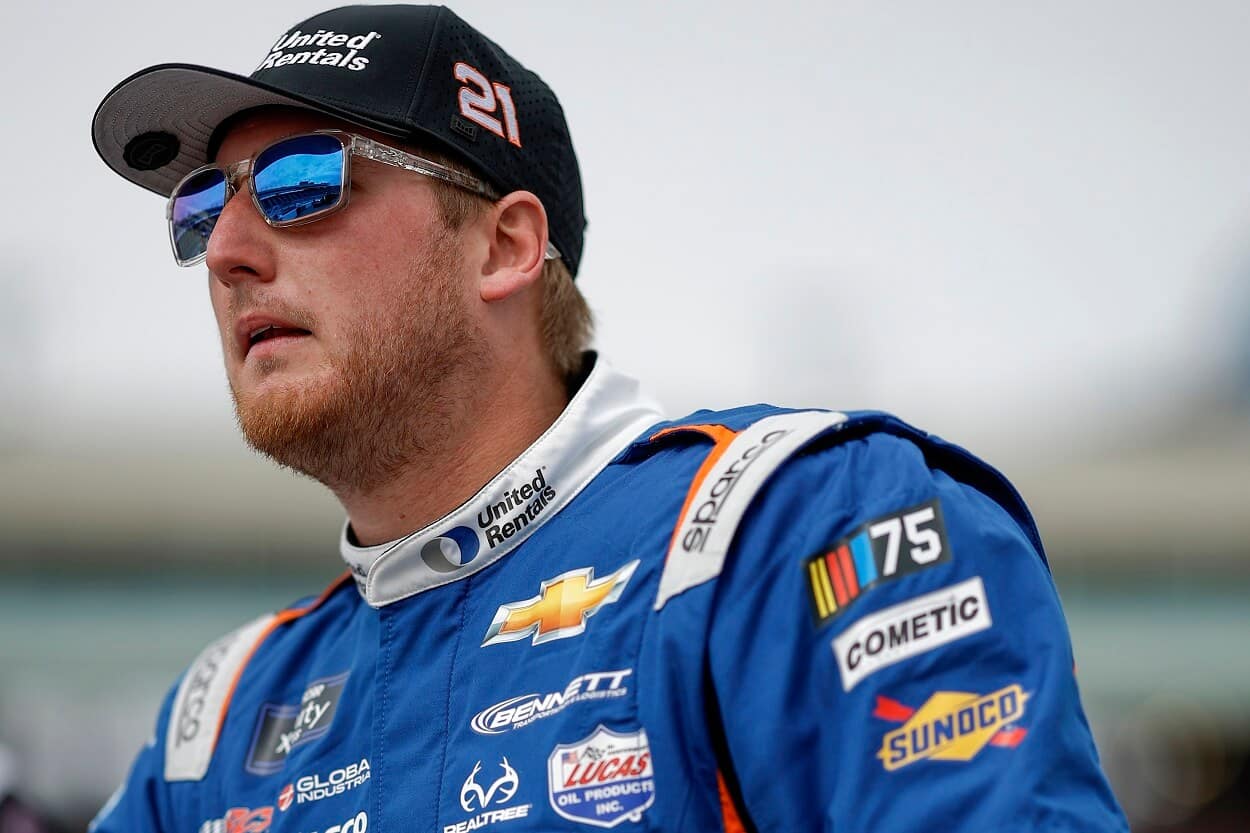 The fickle nature of superspeedway racing makes Earnhardt's and Hill's accomplishments all the more amazing, although Hill has yet to crack the code for Victory Lane at Talladega. Despite his impressive stats at Daytona and Atlanta, Hill has only two top-10 finishes in eight races combined at Talladega between the Truck Series and Xfinity Series.
Hill has started races at Talladega from the fifth position or higher in four of his last five races at Talladega, but he was involved in a wreck in those first four races before a 14th-place finish in October last year. He also led the most laps of any driver in the field of the two 2022 races at Talladega, with 127 combined laps led in those events.
Hill and the No. 21 team have had the rest of the Xfinity Series field covered in terms of speed at superspeedway races this season, so perhaps Saturday will be when Hill's luck turns at the largest oval track on the schedule.
He will have to continue his improvement at non-superspeedways if he is going to challenge for the Xfinity Series championship this season since the series will not be part of the October weekend at Talladega for the first time since 2019. The Xfinity Series playoffs will no longer feature a superspeedway event, but Hill could at least build up a substantial lead in playoff points before the 10-race playoffs begin with another race at Atlanta and Daytona left in the regular season.
At age 29, Austin Hill has established himself as a legitimate force in the series overall, but superspeedway races are still where he's almost magically able to separate himself from the rest of the pack.