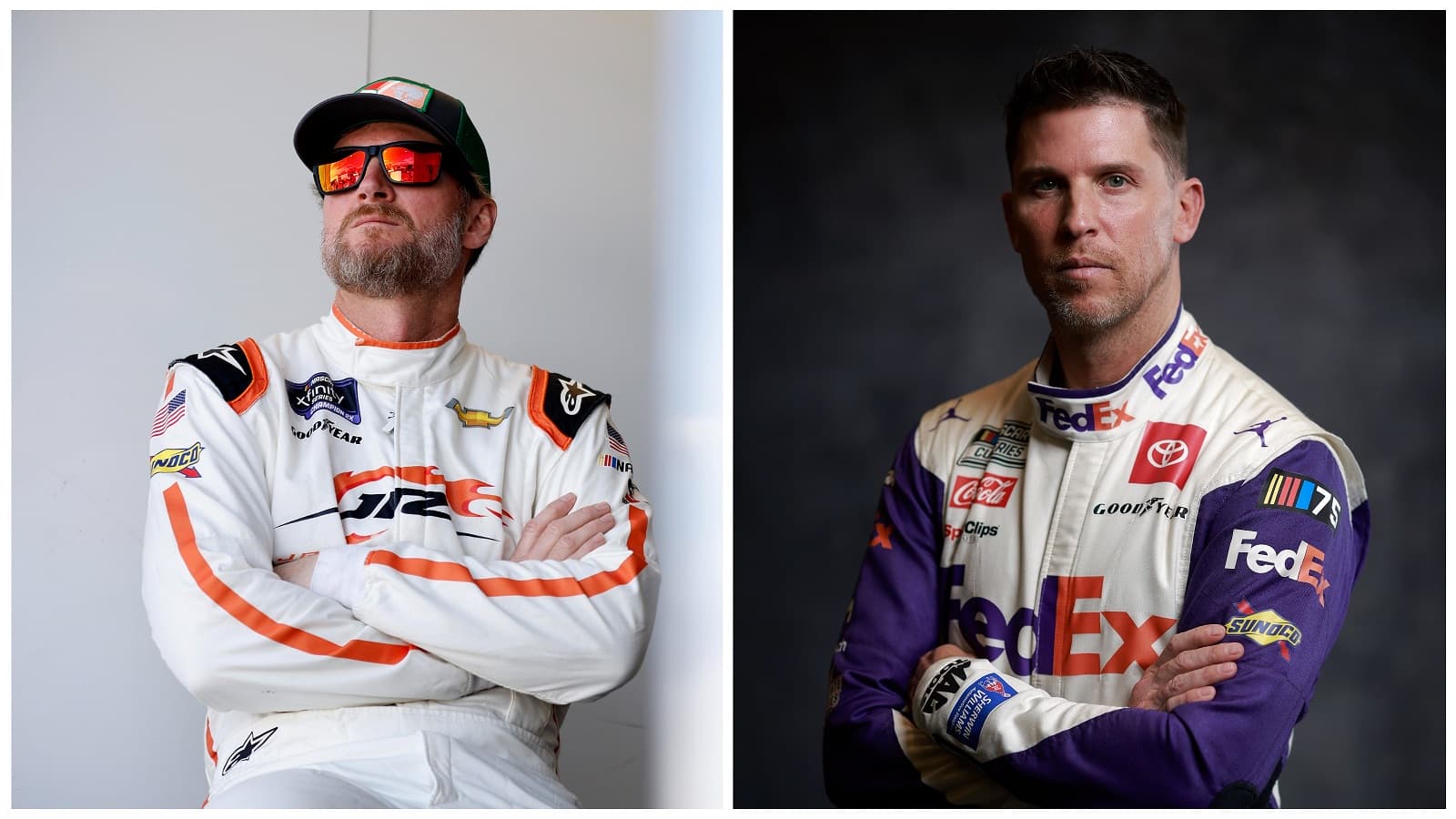 Denny Hamlin vs. Dale Earnhardt Jr.: Who's Had the Better Career?
Dale Earnhardt Jr. and Denny Hamlin have competed in the same number of Cup Series races as of Sunday at Nashville Superspeedway.
Only a victory at Nashville Superspeedway would have counted as a NASCAR milestone event for Denny Hamlin. It would have been his 50th in the Cup Series, which is obviously one of those big round numbers worthy of attention.
Hamlin didn't win on Sunday, but he made the 631st Cup Series start of his career, tying the driver of the No. 11 Toyota for 30th all-time with Dale Earnhardt Jr., who called the race for NBC.
Earnhardt has already entered the NASCAR Hall of Fame, and Hamlin will do so two years after he retires from full-time driving. Just for fun, we took a dive into the numbers to determine who's had the better career.
Dale Earnhardt Jr. and Denny Hamlin share a common frustration
Winning is the goal each week in the 36-race Cup Series, but it's a means to an end rather than the ultimate goal. The big prize each year is the series title, determined in the playoff era by the Championship 4 race on the final weekend of the season.
Despite all their collective accomplishments, neither Dale Earnhardt Jr. nor Denny Hamlin ended a season with the big prize.
Earnhardt's best finish was third in the 2003 standings to Matt Kenseth and Jimmie Johnson. That was the year that Kenseth's single-win season inspired NASCAR to develop the first iteration of its playoff system. Earnhardt also finished fifth three times in his career before retiring in 2017.
Hamlin has come closer to the elusive prize, finishing second to Johnson in 2010. In addition, he has placed third on three occasions and in the top five an additional four times. The 42-year-old Joe Gibbs Racing driver missed a top-10 final place just once in the past decade.
Denny Hamlin owns the better Cup Series resume
Denny Hamlin's superiority to Dale Earnhardt Jr. in raw Cup Series numbers is indisputable, beginning with his 49 victories, 212 finishes in the top five, and 327 results in the top 10. Earnhardt's numbers are solid – 26, 149, and 260, respectively – but not a match for Hamlin's body of work.
A few annual races stand above the rest in terms of importance, and Hamlin's resume checks multiple boxes: Daytona 500 wins in 2016, '19, and '20; Southern 500 victories in 2017 and '21; and last season's Coca-Cola 600.
For his part, Earnhardt owns Daytona 500 triumphs in 2004 and '14 but none in the other marquee events like the Brickyard 400.
Breaking down their head-to-head results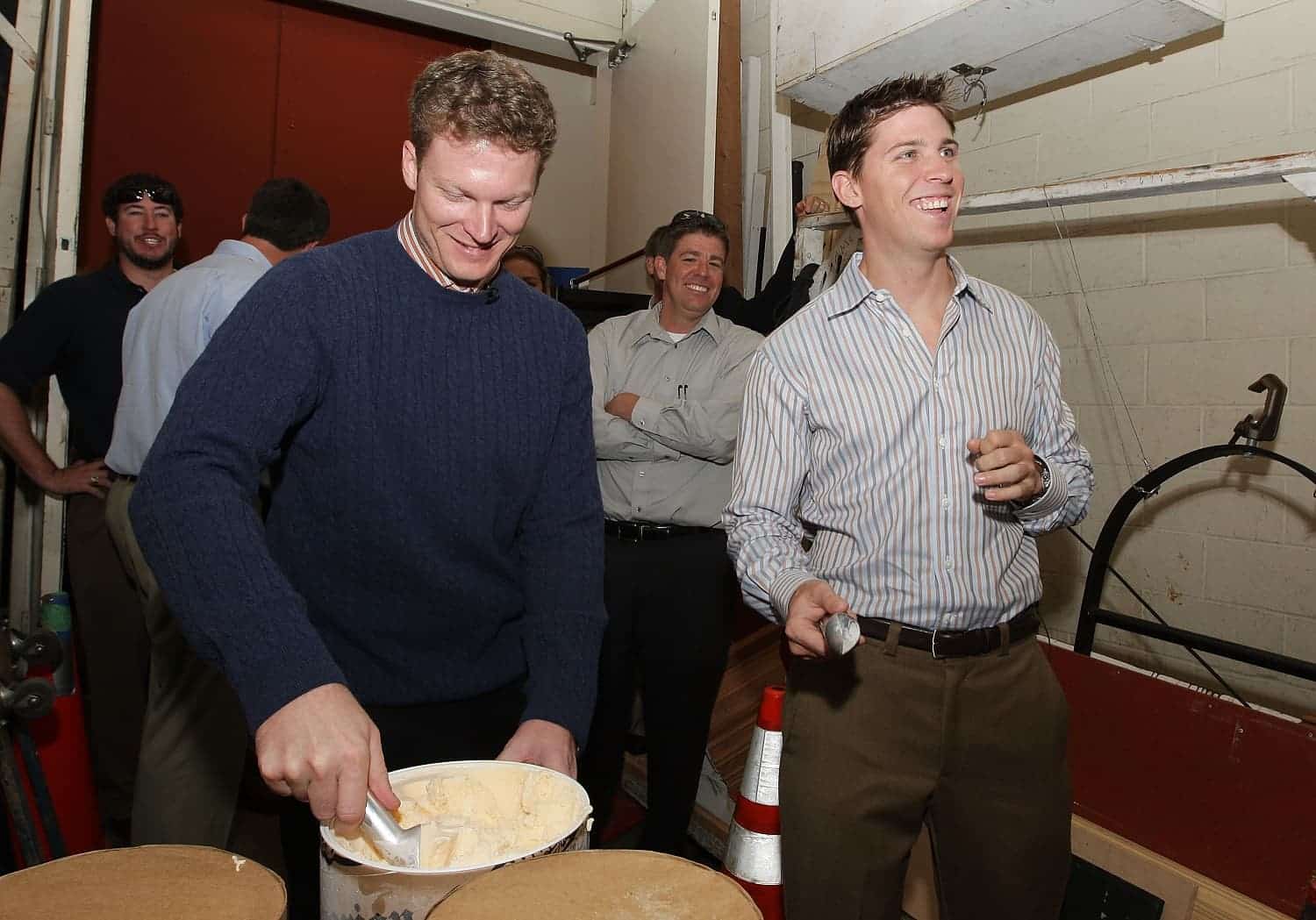 Denny Hamlin and Dale Earnhardt Jr. appeared in their first NASCAR Cup Series race together in the Banquet 400 at Kansas Speedway late in the 2005 season. They last went head-to-head in the Ford EcoBoost 400 at Homestead-Miami to wrap up the 2017 season.
In total, Hamlin scored the better finish 222 times to 192 for Earnhardt. He also won more often in that timeframe (29-10), held the  advantage (202-169) in top-10 results, and posted a slightly superior average finish (14.4-15.5).
Earnhardt's only advantages over Hamlin came in the Xfinity Series, where he scored series championship in 1998 and '99 and forged a 24-17 advantage in wins.
Got a question or observation about racing? Sportscasting's John Moriello does a mailbag column each Friday. Write to him at [email protected].