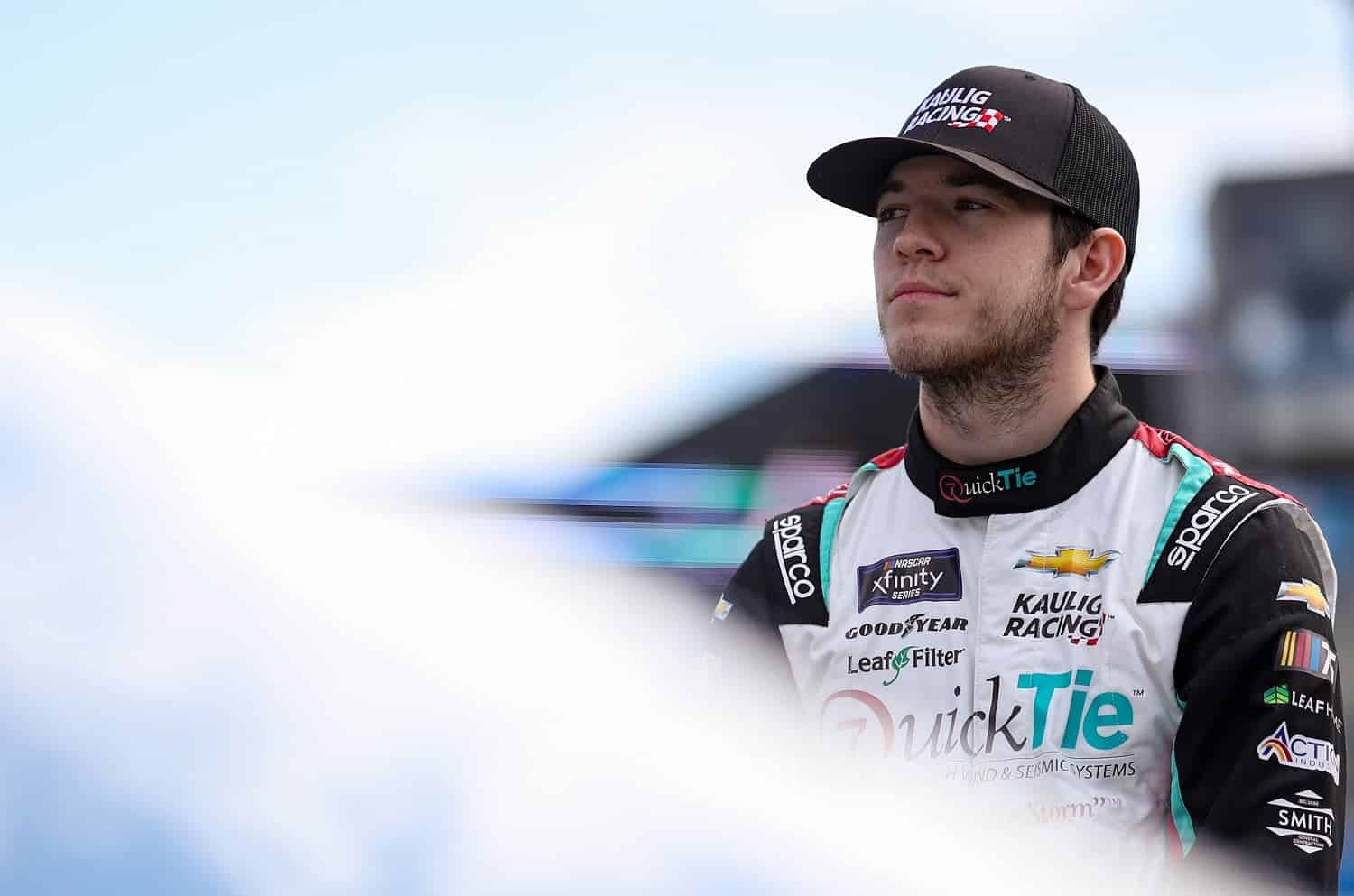 An Xfinity Series Rookie Totally Nailed the Change NASCAR Must Make Before the 2024 Daytona 500
Chandler Smith knew NASCAR was begging for trouble by not scheduling any practices before Daytona 500 qualifying.
Chandler Smith is just 20 years old and has never made it to the starting grid of a Cup Series race. That doesn't make him incapable of grasping the obvious, which gives him a leg up on the NASCAR brain trust.
And don't accuse Smith of Monday-morning quarterbacking. He called his shot before his Daytona 500 dream blew up.
Chandler Smith is a rookie in the Xfinity Series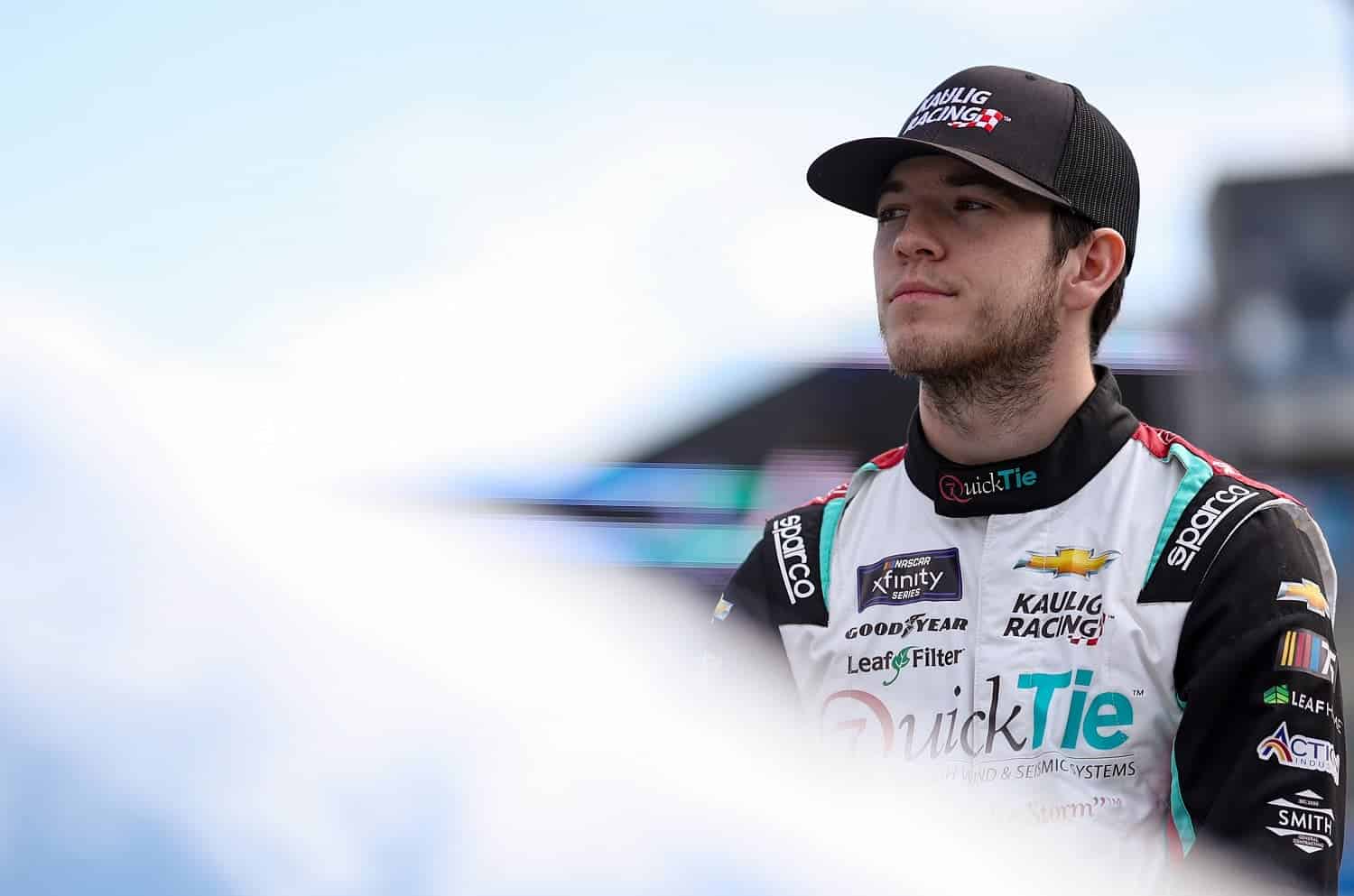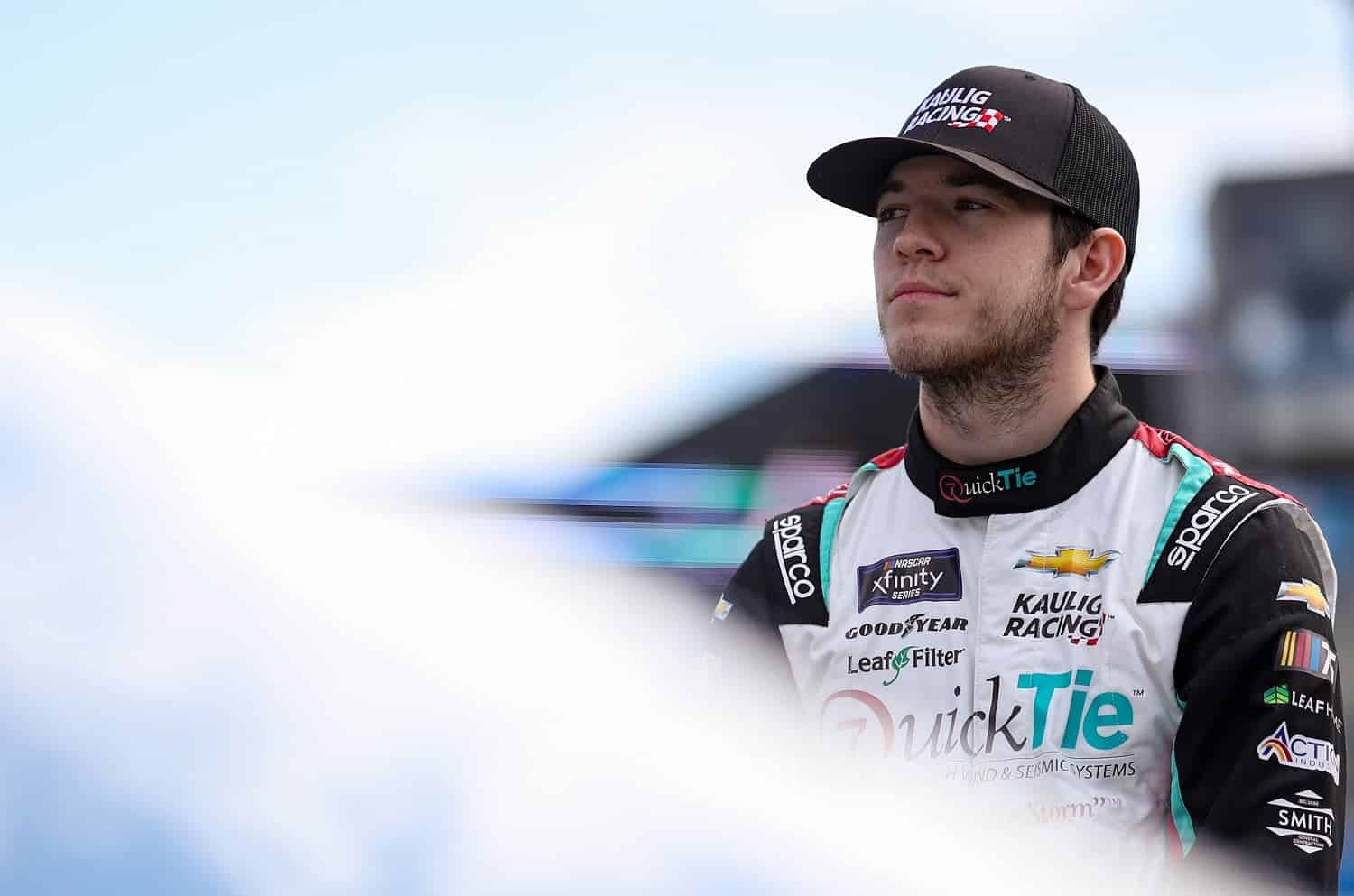 He's not a huge name in NASCAR just yet, but Chandler Smith is working his way through the ranks. After winning seven ARCA Menards Series races in 2019-20, Smith landed a full-time truck series ride with Kyle Busch Motorsports in 2021 and won twice, including the Championship 4 in Phoenix – though he wasn't in title contention.
Last year, he followed with three more wins and third place in the standings behind Zane Smith and Ben Rhodes. When Kaulig Racing made the decision to move AJ Allmendinger to full-time Cup Series duty, the team signed Smith to take over the No. 16 Chevy in the 2023 Xfinity Series.
Kaulig is one of the top organizations in NASCAR's second-tier series, and the promotion of Allmendinger, Ty Gibbs, and Noah Gragson to the Cup Series leaves 20 of this season's Xfinity races without a defending champion taking to the grid. That opens the door for Smith to score some wins as a rookie.
Chandler Smith did not qualify for the Daytona 500
One of the perks Chandler Smith landed when he signed to drive in the Xfinity Series for Kaulig Racing was that the team agreed to put him in an extra Cup Series car for last weekend's Daytona 500.
As one of six drivers in unchartered cars, Smith was battling Jimmie Johnson, Travis Pastrana, and three others for the four spots that would fill out the 40-car field. Two would land their spots in the starting grid by virtue of single-car qualifying on Wednesday. The other two spots would be decided through the twin duels on Thursday.
Smith recognized a problem – the one that would keep him out of the Daytona 500 – before he even strapped in behind the wheel.
The lack of practice time proved costly
NASCAR officials aren't wrong in assuming that owners of chartered cars don't want to take unnecessary risks on superspeedways. At best,  some teams might send their drivers out for a few laps in a Tuesday or Wednesday practice just to be sure the car came off the hauler without an obvious problem.
However, NASCAR didn't schedule any Cup Series practice time until after the single-car qualifying. With drivers like Chandler Smith and Travis Pastrana having no superspeedway experience in a Next Gen car, that was especially burdensome for the newbies. Even Cup Series rookies Ty Gibbs and Noah Gragson logged a combined 33 Cup Series starts a year ago.
"If we lived in a perfect world, we'd have practice before qualifying, because who's to say we don't have a problem right off the bat and then we have to race our way in?" Chandler Smith said, according to The Athletic. "If we had practice, we'd be able to identify a problem and fix it before qualifying."
Here's the thing: Smith said that before qualifying. Sure enough, Smith's Chevy experienced mechanical issues as soon as he took the track. His 175.022 mph qualifying lap was 6 mph slower than polesitter Alex Bowman and dead last among cars making it onto the track. That sent him to the back of the field for the twin duels, where Smith failed to advance to the Sunday field.
There's no guarantee Smith would have made the field with the help of a practice session, but it couldn't have hurt. That's why NASCAR absolutely has to allow practice on superspeedways before qualifying, especially at the season-opening Daytona 500.
Got a question or observation about racing? Sportscasting's John Moriello does a mailbag column each Friday. Write to him at [email protected].